Maksim Kamaletdinov founded Recharge.city in February of 2021, after his trip to Asia where he tried a powerbank rental service because his smartphone used to run out of battery by noon. He brought this simple concept to New York, and along with his team, reached $5M in revenue and $1M in net profit by the end of  2022. Now the entrepreneur is negotiating with the New York subway and thinking of taking over the biggest cities in the US.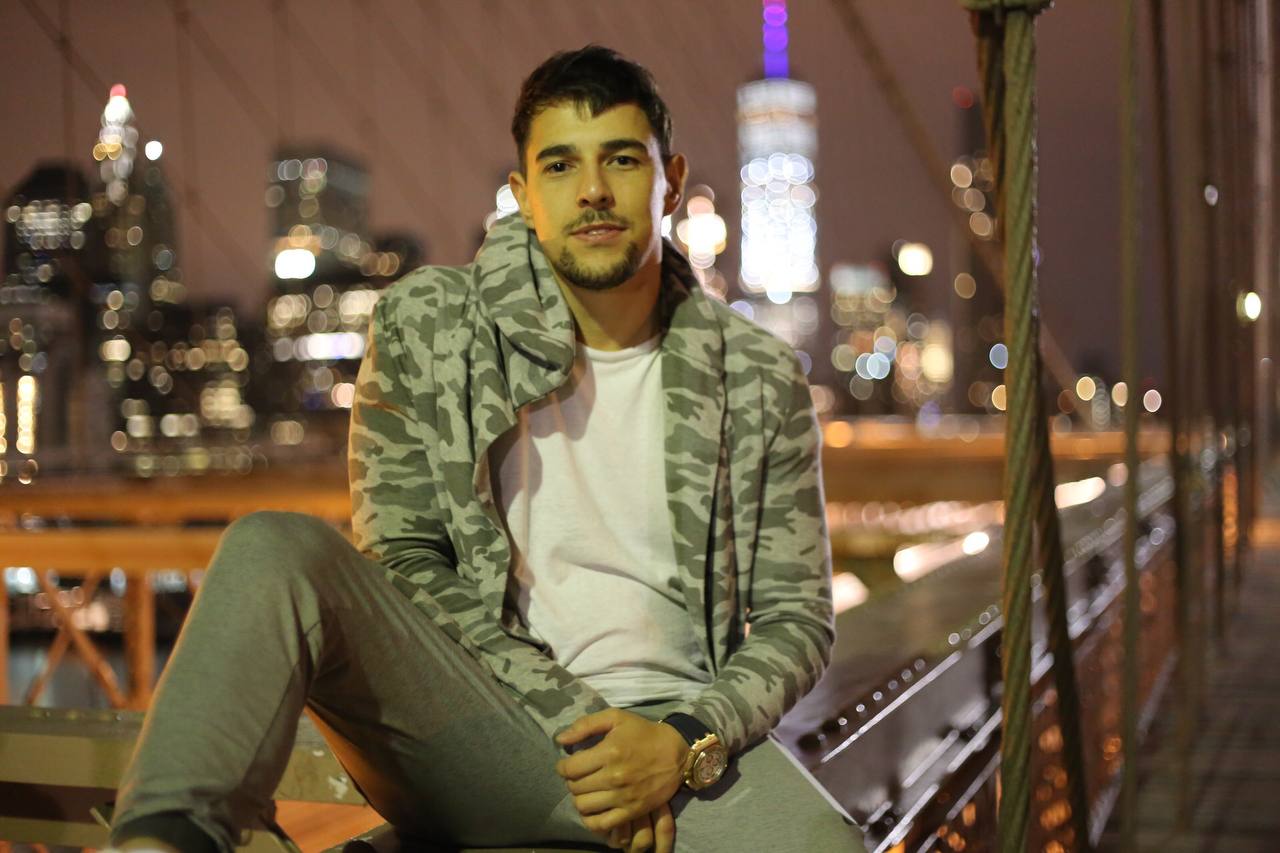 TB: How did you come up with the idea for this SAAS-startup? 
MK: I am a serial entrepreneur, and due to my work, I am constantly on my phone and use it for an average of 15 hours a day. The problem is that the battery usually runs out after 7 hours, which is inconvenient and time-consuming to recharge. To avoid this, I used to carry two phones or a charger and power bank with me at all times. But it is so inconvenient! 
During a trip to Asia, I rented a power bank and found it to be a much more convenient solution. Not only did I not have to worry about my phone's battery life, but I could also return the power bank to any station, eliminating the need to carry it around.
Upon returning to the US, I created a similar service by ordering 500 stations for New York and partnering with cafes and bars to set them up. After observing the high demand and positive feedback, I realized that power bank rentals are a promising business. All you need is to place the stations in high-traffic areas.
At the very beginning, we just set up stations in New York,  and watched the usage. The growth was incredible: 200 locations were gradually served, our customer base grew X10 times within  6 months without any marketing efforts. So, at the end of May 2022 we had about 100 users per day, and by the end of June, it had grown to 1000. I waited until we installed machines in at least 1000 locations for the launch of marketing campaigns to make sense.
TB: Where did you get funding? Were you bootstrapping? 
MK: For the first six months, I used my personal funds to sustain the service. Then I received an investment from a partner in Dubai in the amount of $4M. In the next six months we held an investment round "A". Afterwards, we received investments from the funds. In 2023 we plan to complete series "B" fundraising.
TB:  Can you describe your product and how it works?
MK: Think of it as a "charger on the go".  A person takes a powerbank from the machine using our application or website and then pays for the service according to the chosen tariff. You can rent our power bank for free for an hour or pay $5 per day. We install vending machines, as planned, in passable places: cafes, clubs, restaurants, shopping centers, events, etc.
Our powerbanks' capacity is sufficient to charge a wide range of devices, including smartphones, tablets, cameras, and electric shavers, that have Lightning, Type-C, or microUSB connectors. With our service, people have the freedom to manage their time as they please, without being tethered to a power outlet.
An important advantage is that you can take the powerbank with you and return it to another location anytime. Many customers, for example, take them when they go somewhere for the weekend or on a business trip. And many people enjoy our chargers so much that they prefer to buy them for permanent use. True, this cannot be done through the application now, but users sometimes call the support service and ask to withdraw the cost of the device from their account immediately. 
TB: What differentiates you from your competition?
MK: We're revolutionizing the charging quest in New York by offering a service that frees you from being tethered to one spot. Sure, people have charged their gadgets before, but our service allows you to take a powerbank and return it to any nearby machine at any time. Before, you had to find an outlet or leave your phone in a specific location to charge, or buy a powerbank and constantly keep it charged in your bag.
The best part is that you can take our powerbanks with you wherever you go and return them at your convenience. We have our unique software (if you used Citibike, you understand, how the rental works). You're renting a powerbank through the app, and get notifications, when they return it. 
Nevertheless,  many users grab our power banks for weekend getaways or business trips. Some even love our chargers so much that they ask about buying them for permanent use. Although we don't offer that option in our app yet, users can call our support service to purchase one and have the cost immediately deducted from their account.
In the past year, approximately six companies have been operating with a similar business model. Some have come and gone, while others are new to the scene. Each company has its own approach, but the ultimate goal of the industry is to raise awareness about the existence of such a service. Currently, only 0.1% of the market is aware of it, based on my estimates. If all players in the industry compete with each other, the market will not grow to 20-30%, as we hope.
The market is gigantic and is not developed in the US and Europe so there will be no tough competition in the next three years. More than that, we are aiming to aggressively develop our franchise business, and also, to become the biggest aggregator in the US eventually. 
What does your team currently look like? 
MK: Initially, I started with my partner and a team of IT specialists (from 3 to 10 people).
Now we are a team of 58 highly motivated professionals with offices in New York and remote offices.
TB:What was the hardest in your business?  
MK: As any operational b2c business, we face some troubles while working with customers. Some of them just don't return the powerbanks, but, fortunately, it's a quite small present for people. Also, there are peak hours at some locations.
Also, we have some threats in our business. While a possible economic downturn could impact our business, there will always be people with smartphones who require our service. Although large corporations have yet to focus their attention on us, if they do decide to enter the market in the next 18 months, we will have a significant head start in terms of expertise. Therefore, it could be a viable option for them to acquire us, merge with us, or acquire a share in our SAAS-company. 
I stumbled upon the idea for "Recharge.city" almost by chance while trying to meet my own needs. Currently, the market is in its early stages of development, and we have already captured a significant market share in New York, with rapid growth prospects. Hence, there are still numerous opportunities for us to explore in this region. Moreover, we are open to discovering similar niches in related industries.
TB: What are your nearest goals? 
MK: We plan to install at least 3,000 charging stations in New York and sell 50,000 franchisees. In the best-case scenario we plan to set up 4,000 stations in New York and 100,000 stations in other cities and countries. Now we account for 50% of the market in New York. The goal is to occupy 80% of the American market and 80% of the Canadian market within three years.
Globally, the main goal is to make power banks available everywhere within walking distance. So that people can manage their time the way they want, and not having to sit next to a power outlet and wait for the phone to charge.