The COVID-19 pandemic has permanently changed the landscape of mental health and healthcare. The stress caused by the pandemic and the strict social distancing response led to extreme hikes in stress, anxiety, and mental health struggles in general.
According to the Pew Research Center 2021 research, more than a fifth of the American adult population reports struggling with high levels of mental distress. The report also says that 28% of the American adult population feels that the pandemic has completely changed their lives, possibly permanently.
Due to social distancing rules, now it's challenging for people to get traditional therapy to address their mental health problems, such as anxiety and depression. That's where online therapy platforms like BetterHelp, come into place.
In this detailed BetterHelp review, I'll share everything that makes BetterHelp a useful online therapy platform. It'll help you understand everything about this online therapy service to decide whether or not it's right for you.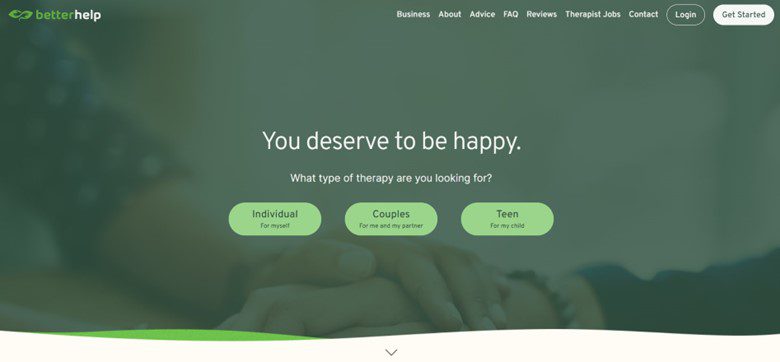 Click here to save 15% off your first month
BetterHelp 101
As mentioned, BetterHelp is an online therapy platform that has exploded in popularity over the last two years. It connects individuals and couples with qualified therapists from all over the internet.
Because of the sheer volume of glowingly positive reviews online, my research into online mental health therapy services immediately led me to BetterHelp.
After digging a little deeper, I learned that BetterHelp wasn't some startup that had just sort of manifested after the early days of the pandemic like so many other services.
It was established in 2013 and had grown into the largest online counseling platform on the planet well before COVID-19, and the 2020 lockdowns rolled around.
Something is comforting about this online mental health platform because of its long history of success. It's neither some pop-up mental health shop nor some fly-by-night operation.
Offering a wide range of mental health services, BetterHelp connects individuals and couples to extraordinarily talented and professional counselors. The mental health professionals who partner with BetterHelp are among the best in the field.
The BetterHelp therapy team consists of accredited psychologists, experienced and talented clinical social workers, therapists with marriage and family backgrounds, and full-blown board-licensed counselors.
On top of that, every one of these therapists has at least a Master's degree, and many have a doctorate.
Another one of the defining qualifications of BetterHelp counselors is that they also have at least three years/ 1,000 hours of real-world experience under their belts. Only 15% of all applicants looking to partner with BetterHelp are accepted by the company.
BetterHelp Onboarding Process
You'll need to visit the official BetterHelp website to start your onboarding process. The entire onboarding process is pretty simple. The best thing about acquiring services from this platform is that no strings are attached.
You don't have to commit to moving forward with BetterHelp before you go through the onboarding and see all they have to offer you.
Onboarding Questionnaire
The first "splash screen" you're presented with when you look to connect with BetterHelp is a questionnaire to get a better feel for the kind of therapy you are after.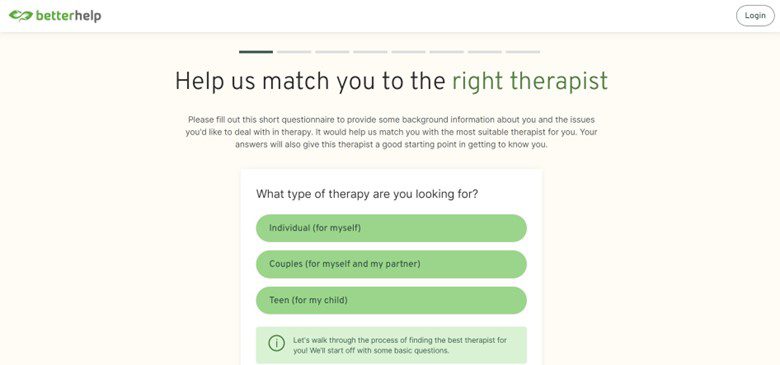 Click here to save 15% off your first month
The primary purpose of the questionnaire is to explain why you are seeking therapy so that BetterHelp can get to know you and your goals better. You'll need to answer a few questions and choose the type of BetterHelp therapist based on the following:
Therapist of color
Non-religious therapist
Therapist over age 45
Therapist from the LGBTQ+ community
Christian therapist
Male or female therapist
It's a quick process that takes only a few minutes from start to finish; nothing is confusing or invasive.
Choices of Service
Currently (as of Fall 2022), BetterHelp offers three different choices of service, including the following:
After a couple of questions to get a better idea of who you are, you'll be presented with a couple of prompts asking you about what led you to consider therapy for better health.
Then, you'll have countless choices available, ranging from feeling stressed out and depressed to having experienced trauma, seeking self-confidence, and self-improvement help.
And that's just the tip of the iceberg!
From there the system will ask you what your expectations are for the therapist you will be connected with, which you'll later discover is a huge piece of the puzzle.
The answer to these two questions, what you're looking for help with and what you hope your therapist can provide, will help BetterHelp connect you with the best therapist that suits your unique needs.
Personal Online Connection Between Patient and Therapist
A big problem with online therapy platforms is the lack of a personal connection between patients and therapists.
After reviewing a ton of online mental health service reviews focused on platforms other than BetterHelp, there was a clear throughline for the biggest complaint most users had:
These people just didn't feel like the therapist they were working with was a real partner.
Many people reported that while they liked their online therapist, there was still some kind of disconnect between them.
Many people reported that because of this, the services they tried ended up sort of feeling cookie cutter and like a checklist, more than a real back and forth to get down to real, personalized assistance.
However, BetterHelp takes an entirely different approach right from the jump.
This counselor/patient "matchmaking" process feels like a big part of the success puzzle for BetterHelp. Right out of the gate, there's a lot of time taken to ensure that people are paired up with therapists who will resonate and connect with them.
BetterHelp believes this is the only way to trigger real breakthroughs and make everlasting changes with their service. Don't be surprised if you see many competing services out there borrow this structure, too.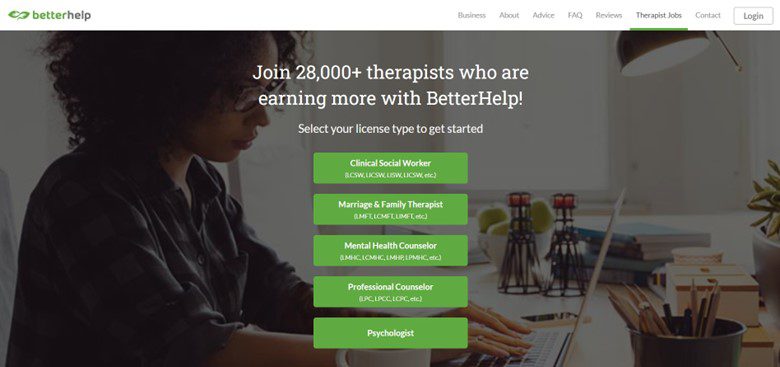 Click here to save 15% off your first month
BetterHelp Care Structure
After being matched with a counselor you'll be given four weeks of unlimited messaging time in a dedicated, secure, and private "room" that only your counselor and yourself have access to.
While not the same as sitting down for scheduled in-person therapy sessions, you'll find pretty quickly that there's a lot to like about having almost 24/7 access to ask your counselor questions or just to check in, even if they weren't responding immediately.
Some people in reviews admit that they get a little impatient for the first week or so. Some even report being slightly "miffed" when it takes a counselor a little longer than anticipated to respond. But once a bit of a rhythm was established, everything fell into place.
On top of all of that, you also can schedule a single 30-minute live phone call, live chat, or video session every week.
Keep in mind that longer therapy sessions did need to get pre-approved by the counselor ahead of time. But that's to be expected. After all, you're not the only person connecting with these professionals.
The live chat option works a lot as your 24/7 chat room works. Only now, instead of firing off messages into the ether, waiting for a response, you'll be in a real one-on-one conversation with your therapist.
They'll be able to give you almost instant feedback, and you can dive deep when response times are this quick.
BetterHelp also allows you to use video support services if you want, and they're straightforward to use as well. There's something to be said about finally being able to put a face to the name of the person you've been chatting with!
Therapist Experience
As far as the actual therapist experience is concerned, almost every one of the BetterHelp reviews online says it's exceptional and has exceeded expectations almost every single time.
The therapists you'll have an opportunity to be connected to are incredibly empathetic and excellent listeners. You and your first therapist will link up, kind of matching wavelengths, and you can build on the spark from there.
In addition, these therapists are also really well-versed in their field. They're professionals and know what they are doing. The questions asked, the advice given, and the active listening, along with the feedback, put you at ease almost right away.
You'll never feel like this is someone fresh from grad school just throwing the textbook at you.
Another great thing that can solidify your relationship with your counselor is the actionable advice and tips they pass along without ever being pushy about it.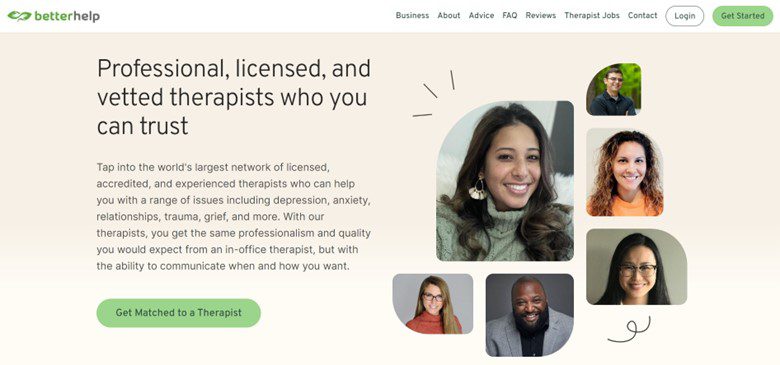 Click here to save 15% off your first month
The advice that BetterHelp therapists offer can have an almost instant grounding experience, calming down your anxiety and stress. It can also help armor your mind and self-confidence against stressors and anxiety triggers.
It's something that a lot of people reviewing the BetterHelp report are forever thankful for.
BetterHelp makes it pretty clear that you can change counselors and therapists at any point in time, for any reason whatsoever, or no reason given at all, allowing you to stay in the driver's seat.
That was comforting, especially if you're coming from the "traditional" world of in-person mental health counseling and therapy that sort of locks you into the therapists available in your geographical area.
Unless you're willing to drive out of your way every time you need an appointment, you are usually kind of stuck with the professionals in your immediate vicinity.
But that's not the issue you'll need to face with BetterHelp.
As mentioned, BetterHelp recruits professionals from all over the internet and only accepts the most qualified ones. You're getting the best help, matched to you specifically.
Using the BetterHelp Platform
The underlying technology that the BetterHelp platform uses is well-engineered, convenient, and easy enough to use after a short while. I'll admit that there can be a bit of a learning curve when you first sign up.
A lot of this will depend on whether you've ever taken advantage of online mental health counseling in the past. But part of it can take some time to fully understand because there are just so many different options and tools available to take advantage of. That can feel a little overwhelming sometimes.
Once you get the hang of it (something that happened for me in the first week), using these tools, connecting with your counselor, and leveraging the advice they give you becomes second nature.
I won't say it's as easy as learning how to ride a bike. But it's not that far off.
The messaging tools work like every other messaging tool you've ever used. The phone sessions were straightforward to set up and even easier to dial into.
Live video sessions should not intimidate you as well, especially if you've been using any online video telephony platform like Zoom, Skype, or FaceTime.
Is BetterHelp for You?
First, to use and get the most out of everything BetterHelp has to offer, you have to be comfortable with getting therapy over the internet.
In a day and age where you can do pretty much anything you want online (shop, date, eat, and set up meetings with your coworkers and friends) the idea of NOT being able to get therapy over the internet seems a little quaint on the surface.
However, it's not odd or unusual to feel stressed about using a service like BetterHelp and have the following questions.
What if this is all just a waste of time?
How is someone that's never met me supposed to help?
Didn't my parents tell me not to talk to strangers online, and now I'm going to tell them EVERYTHING?
But BetterHelp does a great job of getting you over that hump and showing you just how safe, secure, and competent their platform and professionals are.
Sure, you might miss a little not being able to pick up on the body language, facial cues or inflections of voice from my in-person therapists. I can't debate that. There's still something powerful about sitting in a room, one-on-one, and just getting deep into conversation.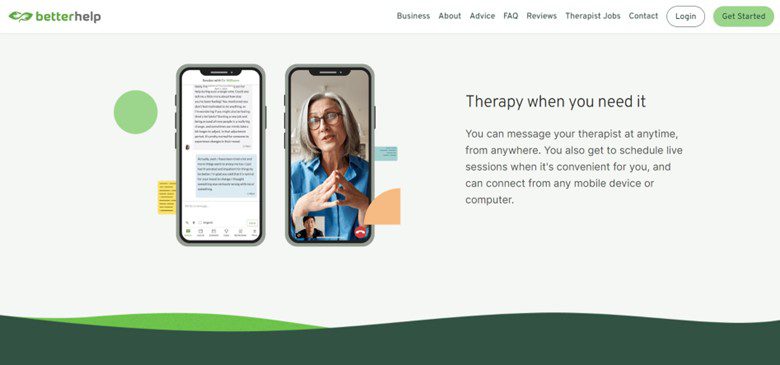 Click here to save 15% off your first month
That said, most real-world people using BetterHelp say that they never felt like the platform was holding them back from receiving high-quality care.
There's always the option to jump on a live chat and get as close to a "real deal" one-on-one experience as you can get over the internet. Plus, phone sessions have the potential to become something you start to look forward to rather than remain skeptical about.
If you can get past getting therapy over the internet or have no hang-ups about it already, you'll like BetterHelp.
Secondly, it's essential to understand the real limitations this service has compared to some of the other therapies that may be available in your community.
The 24/7 unlimited access (via messaging) you have to your counselor can give you a false sense of security. These professionals will not respond immediately to you and your messages in the middle of the night.
They may not be available for emergency contacts should a crisis, tragedy, or particularly stressful and anxiety-inducing situation rear its ugly head.
On top of that, people who are struggling with threatening thoughts, dangerous living conditions, or severe health challenges on top of their mental health struggles may not be best suited for BetterHelp.
What I Like Most About BetterHelp
I like many great things about BetterHelp, including the following.
Fantastic Onboarding Process
I can't say enough good things about the onboarding process of BetterHelp. Everything (and I mean EVERYTHING) about this is smooth, efficient, and comfortable.
You're not ever going to feel rushed, hassled, or put in any awkward situations. Just answer simple questions about yourself, your situation, your health history, and the help you seek.
After that, you can provide as much or as little information as possible. Obviously, the more you can share the better your experience will be. This is a powerful tool to help BetterHelp connect you to the right people.
From there, you'll be connected to your new online therapist almost right away.
The initial "meet and greet" session should go smoothly. You'll be able to build a real relationship straight out of the gate rather than being dumped into a digital chat room and having to start cold.
There's a lot to like about how the BetterHelp onboarding is constructed.
Qualified Therapists
As mentioned earlier, of all the people that apply to be a partner and counselor with BetterHelp, only 15% of applicants are accepted. Additionally, they all need to have advanced degrees and multiple years of real-world therapy experience.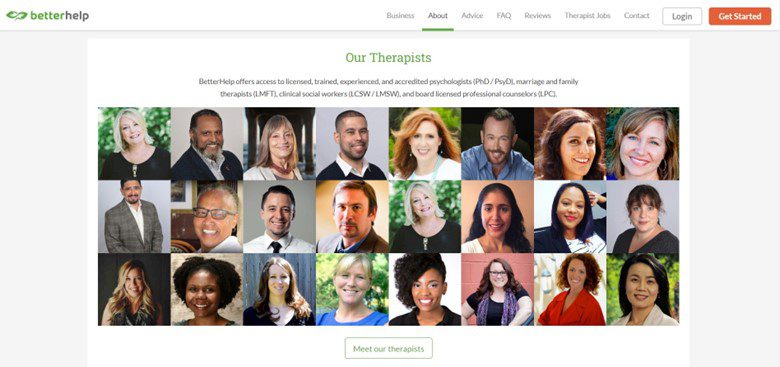 https://www.betterhelp.com/counselors/
Click here to save 15% off your first month
BetterHelp offers highly qualified, experienced, trained, and licensed professional counselors, clinical social workers, and marriage and family therapists. The areas in which these therapists specialize are but are not limited to the following.
Depression, stress, anxiety
ADHD
Parenting
Religion
Relationships
Anger
sexuality
Coping with life changes
Self-esteem
Identity
Addiction
Sleep
PTSD
Eating
Family conflict
Grief
Compassion fatigue
Trauma and abuse
Aging and geriatric issues
Intimacy related issues
Talk therapy
Counselor Match
Maybe you'll feel like you have just hit the jackpot when connecting with your BetterHelp counselor. But that's not at all uncommon.
After some research, I learned that this was something talked about in almost every glowingly positive BetterHelp review found online.
Everybody seemed to have either connected with their counselor straightaway or taken advantage of the unlimited and no-questions-asked opportunity to switch counselors on-the-fly until they found someone they resonated with.
Maybe you've been in real-world therapy situations where you just didn't click with your therapist. Perhaps you felt sort of pigeonholed and shanghaied with them, though, just because there weren't a lot of other opportunities to connect with other therapists in your area.
That's not a restriction you'll have to worry about with BetterHelp.
Quality of Care
Another reason many people become almost evangelical for BetterHelp is the level of care provided. Yes, there are limitations to what online therapy can do and what it can't. This isn't an exact one-to-one replacement for connecting with someone on a deep level in person.
That said, the quality of care that you'll have the chance to get from BetterHelp is second to none when it comes to online therapy platforms.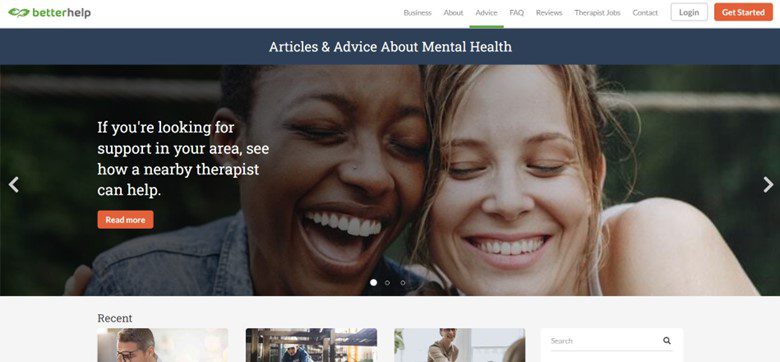 Click here to save 15% off your first month
The advice will always come from someone who has genuine empathy for your situation. In addition, BetterHelp therapists always take the time to probe (gently) until they discover what is going on.
From there, you'll get prescriptive tips and help that never feels like it's going to be overbearing or coming from the wrong place. It will almost always make logical and emotional sense and won't just resonate with you but will spur on the positive change you're hoping for.
This is what you get when you work with therapists that are legitimately the best of the best.
Price Point and Billing
There are a couple of ways you can take advantage of BetterHelp, in terms of pricing. The platform allows you to buy your subscription monthly or quarterly and choose the level of service you want.
It's a simple billing process that doesn't have any hoops to jump through. You won't find any trouble using your credit/debit card.
The best thing about this billing process is that you can change your billing type whenever you want. For example, if you're currently using a weekly or monthly payment cycle, you can opt for the quarterly one on the go.
Keep in mind that many reviewers say they jump to a quarterly plan as it's a little cheaper in the long haul. So, you can opt for the quarterly cycle if you want to save money in the long run.
Regardless of the billing cycle you choose, you'll experience the transition as seamless as it can be.
However, it's probably not a bad idea to "test out" BetterHelp with a month-to-month plan until you're sure it's right for you. Just don't be surprised if this happens sooner than you think!
Customer Service
BetterHelp has an excellent reputation as an online therapy platform, and their customer service only reinforces it! This platform's customer representatives are experienced and just as skilled, friendly, and helpful as the counselors.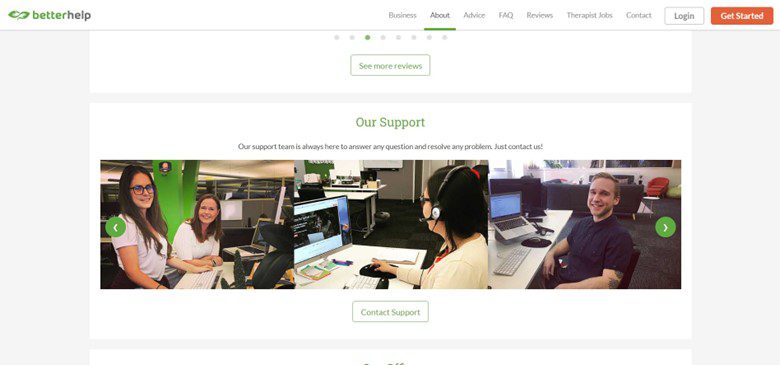 Click here to save 15% off your first month
BetterHelp has a beautiful corporate culture permeating every service aspect, from top to bottom and everywhere. You're not outsourced to people that couldn't care less about how you view BetterHelp.
Instead, you're assisted by real, in-house professionals that understand the systems, service, and importance of privacy and will do everything it takes to get you up and running again.
You won't dread making that call or shooting over that message because you'll know you'll be well taken care of in record time.
What I Didn't Like About BetterHelp
Here's a list of everything that I didn't like about BetterHelp.
BetterHelp Doesn't Accept Health Insurance (Yet)
There aren't a lot of complaints about BetterHelp online, but this is one that I found bubbling up repeatedly in most reviews. Yes, it would be nice if BetterHelp was available through your insurance plan. Through any insurance plan, even.
But that's not how the system works right now, though that may change again in the future.
Counselors Cannot Diagnose
This makes sense from a logical perspective, and I understand where BetterHelp is coming from here. But many people are just used to a more traditional mental health therapy environment where this is commonplace.
All that said, I don't know how comfortable people would feel with a diagnosis handled over what is essentially 24/7 text messaging and a weekly phone call service, too. There's a disconnect here.
Sure, the professionals here are immensely qualified, some of the best in the industry. But there's just something about that would still ring a little hollow for many users, according to reviews.
No Prescription Solutions are Available
Better help doesn't offer medication management, and it goes hand in hand with the counselors at BetterHelp not being able to diagnose mental health conditions.
Again, this should not be a dealbreaker at all. I recognize the importance of seeing medical professionals in person to receive a real-world diagnosis before any prescription medications are assigned.
Still, having to visit a real-world therapist (albeit infrequently now) just to get "checked over" and have prescriptions cleared can be time-consuming and hectic.
It's not the end of the world. Not by a long shot, but it would have been better to take advantage of all the same!
BetterHelp Basic Features
BetterHelp has several advanced features to provide an excellent online therapy experience.
24/7 Unlimited Private Messaging
This feature is a big part of the "hook" for the BetterHelp platform. Almost every article I read, review, and YouTube video I watched while researching BetterHelp talked about the 24/7 unlimited private messaging you'd have access to as soon as you became a member and were partnered with a counselor.
Before people joined BetterHelp, they reported being a little bit skeptical about whether or not this would be 24/7 messaging and if there was no limit to the number of messages they could send.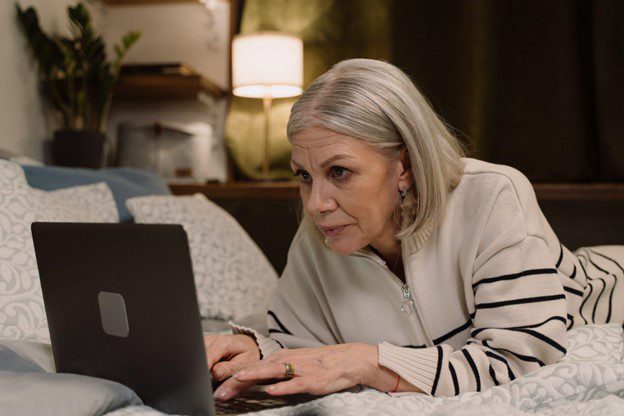 Click here to save 15% off your first month
About five minutes into using the platform, though, all of those concerns go out the window. It's not unusual for regular platform users to send a thousand or more messages every month.
This is just like being able to talk to your mental health counselor through texts but in a better way. You can send these messages bright and early in the morning, in the dead of night, and any time in between!
You might not always get an immediate response (to be expected), but you will always get a detailed, personalized, and helpful answer from your specific counselor.
Weekly Live Communications
Of course, most people probably wouldn't love the 24/7 unlimited messaging component of BetterHelp quite as much if they didn't also know that they'd have a weekly live "one on one" session as part of their membership.
No matter how good the messaging app is and how wonderfully it works, there's still something about being able to get a real person on the line and talk to them one-on-one when you are struggling. Weekly phone and video calls, though, really help people to stay centered and positive.
You're able to quickly recap everything you've gone over in your messaging sessions and then get even more personalized advice from someone you may even start to consider a close confidant or a friend.
It's not uncommon for people's mental health to skyrocket because of these weekly sessions.
Smart Mobile App Integration
The online and mobile experiences with the BetterHelp platform are some of the industry's best. You get the flexibility to use BetterHelp however you see fit.
Do you want to jump online from your computer or laptop to send a quick message? Like having a larger screen or a dedicated webcam for your live sessions?
Love the freedom to boost your mental health with nothing but the phone in your back pocket? Looking forward to "text messaging" your counselor anytime, day or night, so long as you have your phone on you?
BetterHelp has you covered!
There's a lot of comfort in knowing that you always have a lifeline to a qualified mental health expert on a legit 24/7 basis, thanks to the BetterHelp app. It's going to improve your life for sure. The app is easy enough to figure out straight away, too.
Design-wise it's a clean, uncluttered environment with an evident focus on security and privacy. Your counselor room is secure and safe, with end-to-end encryption ultimately protecting all your communications.
This is a polished piece of mobile technology, but it's also continuously being improved and refined.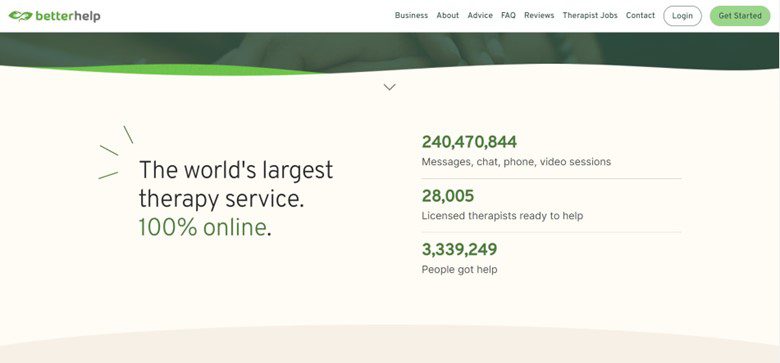 Click here to save 15% off your first month
Flexible Subscription Plans
Depending on your needs and budget, a couple of different BetterHelp plans are available to take advantage of. There's a lot of flexibility here in setting up and paying for your mental health therapy.
Most people who review this platform start with a monthly plan. That's probably what I would recommend as well. There's a lot of freedom to change your plan to quarterly later down the line if you'd like, too.
This gives you plenty of time to explore all the solutions that BetterHelp offers without feeling time constraints pressing down on you. You'll be glad to know that you aren't ever boxed or locked into a specific plan or package with BetterHelp.
There are no contracts to sign and no lengthy agreements to abide by. You have complete and total freedom to stay a member of BetterHelp as long as you like, or leave at any time, too. You get real confidence and real peace of mind with that kind of freedom.
BetterHelp: Pros and Con
Like any other product or service, BetterHelp has its pros and cons that you must keep in mind.
Pros
Incredible initial questionnaire and onboarding process
Carefully connects you to counselors that match your personality and communication language
Allows you to switch counselors as often (for any reason) as you like until you find the right fit
Talented, skilled, and immensely qualified counselors that are in the top 15% of their field
Transparent pricing structure
24/7 messaging access to your counselor with weekly phone, video, and live chat tools
Financial aid packages are available for those that qualify
Incredible customer service and support
The advanced and easy-to-use underlying technology, including the mobile app
Cons
Currently does not accept insurance as payment
Counselors are not able to diagnose mental health illnesses or conditions
No access to prescription medications
Final Verdict
So, there you have it, pretty much everything I had to share regarding the BetterHelp service. Initially, some people reviewing BetterHelp reported being skeptical about how effective a telehealth/online therapy service could be, particularly one that took off during a global pandemic.
After digging a little deeper, I've become convinced that BetterHelp is a step or two ahead of all competitors, thanks to what it offers. This is a safe, secure, and comforting platform where you can improve your mental health with the help of some of the most qualified professionals in the field.
Don't take me the wrong way, though.
I'm not suggesting that this is the only service out there that could help you. I'm not even suggesting that this service is going to help you get squared away with all the mental health challenges you may be struggling with right now.
All I can tell you is what my research shows and may help encourage you to look deeper into BetterHelp, or even test drive the platform yourself. You'll find a lot to like about this platform and its mental health services.
The onboarding process they make everyone go through shows a deep level of care and consideration that you get the type of assistance you are after. The fact that they only hire the best of the best (only 15% of all applicants) shows they're serious about the level of care that they provide.
Combine all of that with the tools and technology they put in your hands to connect with your therapist, the great customer service, the general affordability of the platform, and the elegance of the mobile app and it's not hard to see how BetterHelp became as popular as it is today.
Is this the right service for you? Maybe.
Is it, at the very least, an online mental health service well worth looking into, maybe even going through a month of service just to see how it works from the inside? Absolutely.
Therefore, I can safely say that joining up with BetterHelp will not likely become a decision you'll regret.
Click here to save 15% off your first month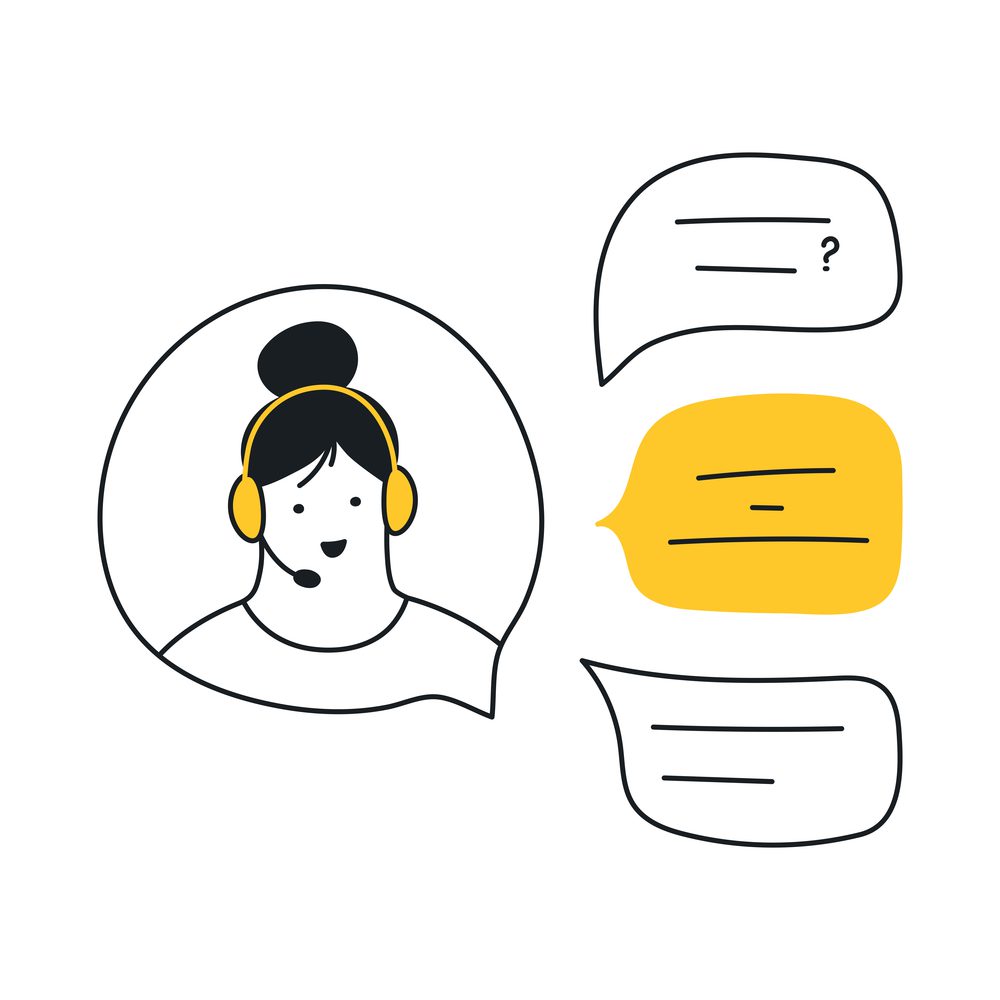 Alternatives to Betterhelp
Betterhelp is one of the best online therapy platforms, but it's not the only one. Here are some other top-rated online therapy services:
Talkspace: Talkspace is an online therapy service that offers text, audio, and video messaging therapies. It's a great option if you're looking for an affordable online therapy service.
Dr. On Demand: Dr. On Demand is an online therapy service that offers video chat-based therapies. It's a great option if you're looking for an online therapy service that offers flexible appointment times.
Regain: Regain is an online therapy service offering group and individual therapy sessions. It's a great option if you're looking for an online therapy service that offers both group and individual therapy options.
Frequently Asked Questions
How much does BetterHelp cost?
BetterHelp costs $60-$90 per week, depending on your chosen plan.
Click here to save 15% off your first month
Is BetterHelp confidential?
Yes, BetterHelp is a confidential service. HIPAA protects your personal information and therapy sessions.
What methods of payment does BetterHelp accept?
BetterHelp accepts credit cards, debit cards, and PayPal.
Is there a free trial for BetterHelp?
No, but BetterHelp offers a 100% satisfaction guarantee. You can get a refund if you're unsatisfied with your first month of therapy.
How do I sign up for BetterHelp?
You can sign up for BetterHelp by visiting their website and filling out a short questionnaire. After you complete the questionnaire, you'll be matched with a therapist that's right for you. Click here to save 15% off your first month
What are the hours of operation for BetterHelp?
BetterHelp is available 24/7. You can schedule therapy sessions at any time that's convenient for you.
Is BetterHelp right for me?
If you're struggling with mental health issues, such as anxiety or depression, then BetterHelp may be a good option for you. With BetterHelp, you can get the help you need from the comfort of your own home.
Affiliate Disclosure: we may receive compensation from BetterHelp if you purchase products or services through the links provided on this page.
related
BetterHelp Financial Aid: Can Online Therapy Be More Affordable?