In the world of writing tools, two popular options have emerged as powerful choices for those looking to improve their writing quality and clarity: Quillbot and Grammarly. These advanced grammar checkers utilize machine learning and artificial intelligence to detect errors, remove unnecessary words, and enhance language proficiency. At the same time, both tools are designed to help writers produce better content; their capabilities and features vary, making it essential to determine the right option for specific needs.
Quillbot is known for its ability to paraphrase text effectively while maintaining the original meaning, making it an ideal tool for those primarily seeking a paraphrasing solution. It offers basic grammar checking, suitable for proofreading work in American, British, and Australian English, with performance surpassing that of standard tools like Google Docs and MS Word. While not as advanced as Grammarly in this regard, Quillbot provides an affordable option for writers looking to avoid simple mistakes that could otherwise detract from their professionalism.
On the other hand, Grammarly offers a more comprehensive approach to grammar checking as it goes beyond basic correction. It helps eliminate unclear, wordy sentences and provides style suggestions to ensure precision in writing. Additionally, Grammarly offers synonym recommendations to avoid repetitiveness, making it the preferred choice for those seeking a robust grammar-checking AI. However, Grammarly's premium features come at a higher cost than Quillbot, making affordability an essential consideration for potential users.
Overview of QuillBot and Grammarly
This section will overview QuillBot and Grammarly, two popular AI writing tools. We will discuss their main features and how they help users improve their writing quality.
QuillBot Features
QuillBot is an AI-powered paraphrasing tool designed to rewrite and restructure sentences while retaining their original meaning. It benefits users looking for an efficient way to paraphrase large amounts of text, such as students, content creators, or professionals.
Key features of QuillBot include:
Support for American, British, and Australian English
Basic grammar and spell-check functionality
Multiple paraphrasing modes to cater to different writing styles
Integration with popular tools such as Google Docs and Microsoft Word
While QuillBot offers a valuable service for paraphrasing, its grammar-checking capabilities are not as advanced as those found in Grammarly.
Grammarly Features
Grammarly is a comprehensive writing assistant that goes beyond basic grammar and spell-checking to provide users with in-depth suggestions for improving their writing. It is widely regarded as one of the best tools for detecting grammatical errors, punctuation issues, and incorrect sentence structures.
Some of the main features of Grammarly include the following:
Advanced grammar, punctuation, and spelling corrections
Style and tone suggestions to enhance clarity and readability
Synonym suggestions to avoid repetitive wording
Plagiarism detection to ensure content originality
Integration with widely used platforms such as Microsoft Word, Google Docs, and web browsers
Compared to QuillBot, Grammarly offers users a more robust set of features to improve their writing quality.

Writing Assistance Capabilities
When comparing Quillbot and Grammarly, it's essential to understand their writing assistance capabilities. This section will analyze their grammar, spelling, readability, and punctuation performance.
Grammar and Spelling
Grammarly is known for its powerful grammar-checking capacities, making it almost unbeatable in this field. It can detect up to 250 grammar and punctuation errors in a fraction of a second. On the other hand, Quillbot's grammar-checking feature isn't as efficient as Grammarly's, but it still offers a suitable grammar checker for proofreading your work before posting it. Quillbot supports American, British, and Australian English and corrects spelling and grammar errors.
Readability
Grammarly offers content suggestions to improve the readability of your writing. It identifies wordy or unclear sentences and proposes alternatives to ensure clarity and conciseness. Additionally, Grammarly assists with content delivery, tone, and synonyms.
Quillbot, while not as comprehensive as Grammarly regarding readability improvement, offers a paraphrasing tool that can replace the content with reliable synonyms and change the tone. This feature allows Quillbot to help improve your writing's readability by making it more precise and engaging.
Punctuation
Grammarly detects and corrects punctuation mistakes, ensuring that your writing follows proper punctuation rules for precise and accurate communication. Users find Grammarly's proofreading function more user-friendly than Quillbot's in correcting punctuation errors.
Quillbot's editor also corrects punctuation but may be less efficient than Grammarly. However, it is still a helpful tool for writers looking to enhance the quality of their writing by addressing punctuation-related issues.
Plagiarism Detection
When it comes to plagiarism detection, both Quillbot and Grammarly offer tools to help users identify potentially copied content. Plagiarism checkers are essential for writers, students, and content creators to ensure their work is original and maintain credibility.
Grammarly's plagiarism checker is more established and trusted by a more significant number of writers. It effectively detects plagiarized content and suggests replacing it with more unique phrasings. This tool is handy for academic papers, essays, and content publishers.
On the other hand, Quillbot also has a plagiarism detection feature, but it is not as well-known as Grammarly. Quillbot is a fantastic option for users looking to paraphrase and reword their content, making it more original and distinct. This tool shines in its ability to find reliable synonyms and modify the text's tone.
Both tools take a different approach to plagiarism detection, and the choice between them depends on individual needs and preferences. Grammarly excels in identifying and replacing plagiarized content, while Quillbot focuses on rephrasing and rewriting text for originality.
Integration and Compatibility
When comparing Quillbot and Grammarly, it's essential to consider their integration options and compatibility with various platforms to determine which tool best suits your needs.
Desktop Applications
Grammarly offers more comprehensive integration with desktop applications. It works seamlessly with the Microsoft Office suite, including Word and Outlook, making it convenient for frequently working with these tools. Additionally, Grammarly supports integrations with other web apps like Gmail, Salesforce, Sheets, Confluence, Jira, and Hubspot, allowing users to benefit from its grammar-checking capabilities on various platforms.
Quillbot, on the other hand, primarily focuses on its online paraphrasing tool and is less versatile compared to Grammarly when it comes to desktop application integrations. Although Quillbot doesn't offer the same breadth of integrations as Grammarly, it has a helpful browser extension compatible with popular web browsers.
Browser Extensions
Both Quillbot and Grammarly offer browser extensions that make their tools accessible while browsing the web or working on online platforms. These extensions work with popular browsers such as Google Chrome, Firefox, and Microsoft Edge, enabling users to access these tools' features without leaving the webpage they view.
Grammarly's browser extension enables real-time grammar and spelling checks, offering suggestions and corrections as users type. This ensures that your writing remains polished and professional on any online platform, whether composing an email or writing a blog post.
Quillbot's browser extension primarily focuses on its paraphrasing capabilities and provides basic grammar and spelling checks. This can be useful for users needing a paraphrasing tool, but it may not be as comprehensive as Grammarly's grammar-checking abilities.
User Interface and Experience
When comparing Quillbot and Grammarly, it's essential to consider their user interfaces and the overall experience they provide. A well-designed interface can significantly impact user satisfaction and workflow efficiency.
Quillbot offers a minimalist and straightforward user interface, making it easy for users to navigate and access its features. Users can paste their text into the editor and choose from various options to rephrase or correct their content. With available Chrome and Word extensions, Quillbot enables users to work seamlessly within their preferred environments.
Conversely, Grammarly provides a clean and intuitive interface that effectively guides users through editing. The editor presents suggested corrections and improvements in a clear, organized manner, allowing users to review and apply changes with a click. Its comprehensive dashboard also offers insights and statistics to help users track their writing progress and improvement.
Quillbot and Grammarly are designed to emphasize easy navigation and functionality. They offer browser extensions and compatibility with popular word-processing software, enabling users to integrate the tools into their daily routines effectively.
Regarding accessibility and user support, both platforms provide extensive resources, including tutorials, FAQs, and customer assistance. This helps users better understand how to use each tool effectively and enhance their writing experience.
Pricing and Plans
In this section, we will discuss the pricing and plans available for both QuillBot and Grammarly.
QuillBot Pricing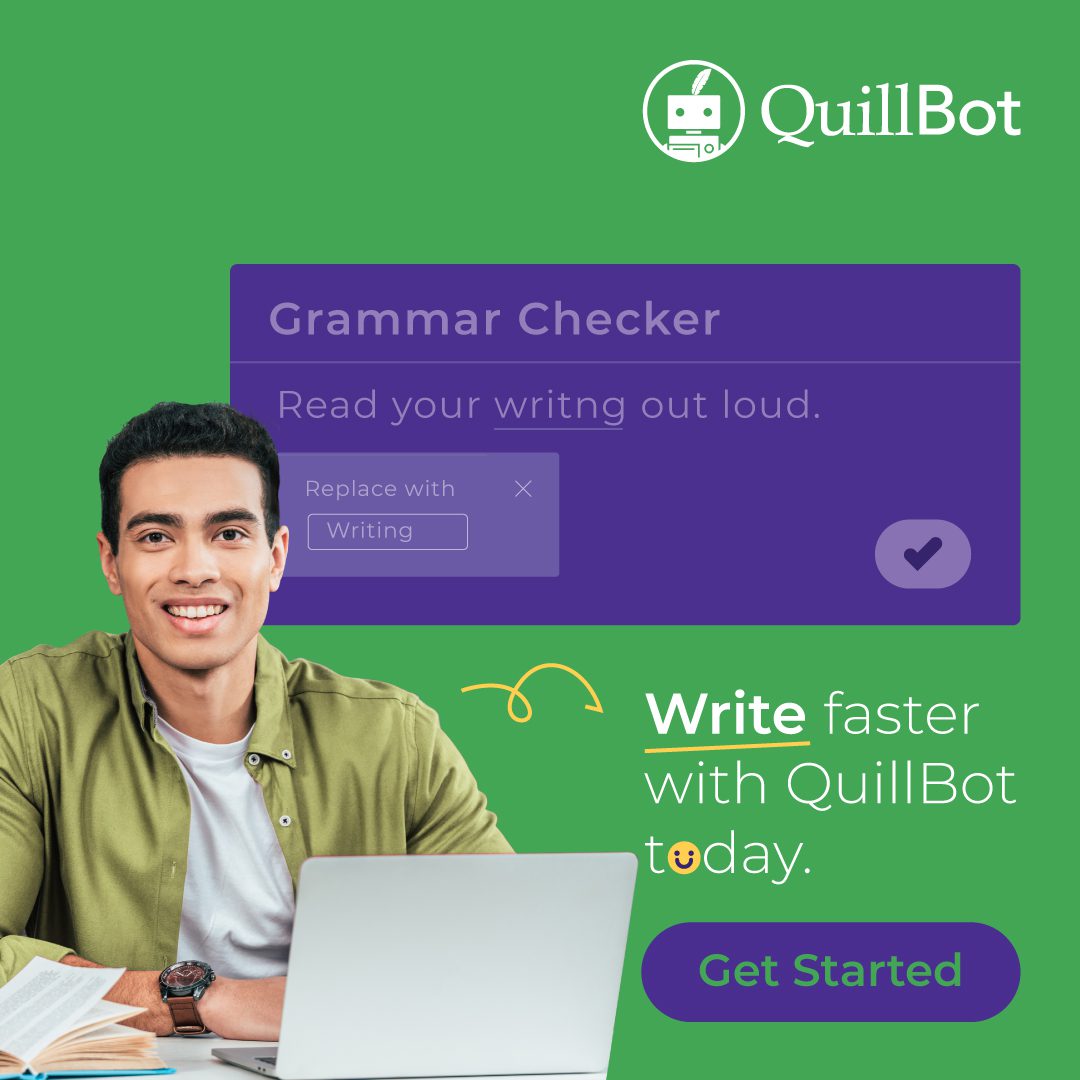 QuillBot offers a free version with limited features and three individual payment plans for its premium version:
Monthly at $19.95
Six months at $13.33/month, billed as $79.95
Annual at $8.33/month, billed as $99.95
Grammarly Pricing
Grammarly also provides a free version with essential features and three pricing plans for its premium version:
Monthly at $29.95
Quarterly at $19.98/month, billed as $59.95
Annual at $11.66/month, billed as $139.95
Both tools offer a free plan with limited features and multiple subscription options for their premium versions. Users can choose the plan that best suits their needs and budget.
Privacy and Security
When comparing QuillBot and Grammarly, privacy, and security are critical factors. Both tools handle users' sensitive data, such as written content, and therefore have implemented measures to protect user privacy and security.
QuillBot takes user security seriously and protects user data from unauthorized access. It has put in place robust security measures and constantly works on improving them to maintain a high level of privacy for its users.
Similarly, Grammarly has stringent security protocols to shield its user data against unauthorized access. The company conducts regular audits to identify suspicious activities and address any potential security threats. This proactive approach to security helps maintain trust among Grammarly's vast user base.
Both tools offer the following security features to their users:
Data encryption during transmission and at rest
Compliance with global privacy laws and regulations
Strict internal access controls to customer data
Users need to choose a writing assistant that prioritizes privacy and security, as this ensures that their data will be protected. QuillBot and Grammarly have demonstrated their commitment to these principles, making them reliable options for users who value their data privacy.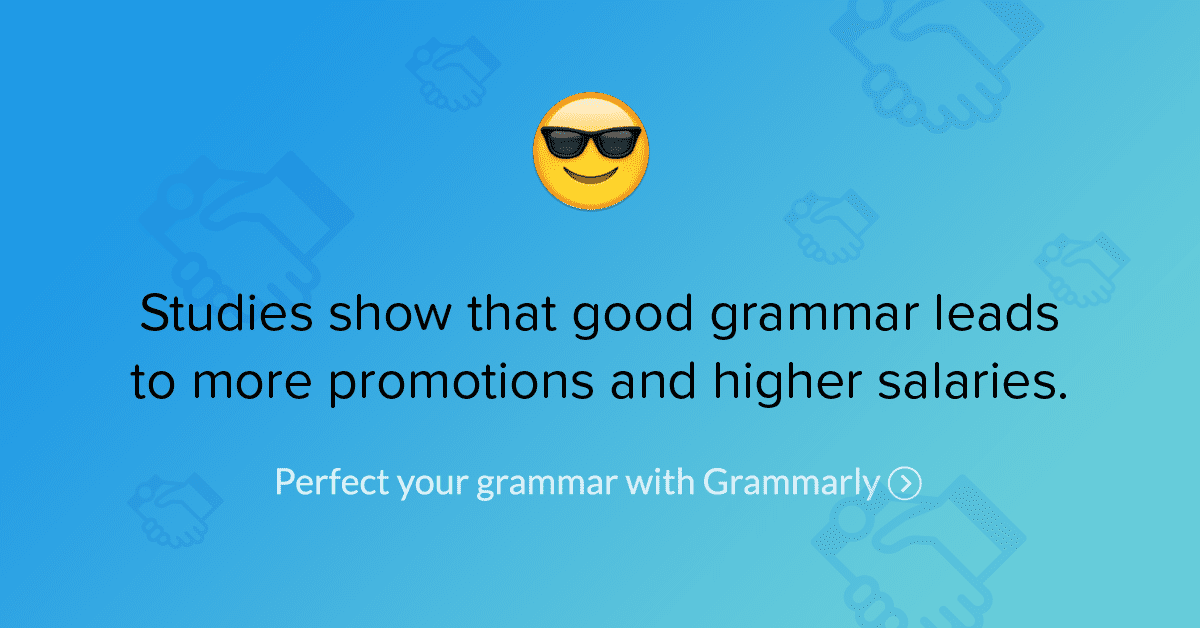 Customer Support
When using online writing tools, it's essential to have access to quality customer support in case you encounter issues or have questions. This section will compare the customer support options of Quillbot and Grammarly.
In the case of Quillbot, their primary support channels are their email page and social media channels. Users can contact the support team directly for assistance or inquiries about the platform's features, pricing, payment methods, etc.
On the other hand, Grammarly offers a more extensive range of customer support options. Users can reach their support team through live chat, support tickets, and social media channels. Grammarly offers an on-demand human writing assistance service for users seeking more tailored writing help.
Regarding response times, Grammarly tends to be faster and more efficient in handling user queries due to the availability of multiple support channels. In contrast, Quillbot's response times may vary based on the chosen contact method and the volume of requests received.
Quillbot and Grammarly have dedicated help centers with comprehensive resources, including guides, FAQs, and troubleshooting tips to help users with common questions or concerns. These self-help resources are designed to help users quickly find solutions before contacting customer support.
Alternatives
While Quillbot and Grammarly are popular choices for grammar checking and paraphrasing, there are other alternatives that users can consider.
ProWritingAid is one such alternative often compared to Grammarly. Offering advanced grammar and style analysis, this tool is well-suited for writers, authors, and professionals engaged in writing-intensive jobs. It also provides valuable suggestions for enhancing the readability and quality of written work.
Here are some noteworthy alternatives to Quillbot and Grammarly:
ProWritingAid: A robust grammar checker and writing analysis tool that helps users improve their writing skills. Offers a variety of features, such as detailed reports, in-app suggestions, and compatibility with various writing platforms.
WhiteSmoke: Like Grammarly, WhiteSmoke provides grammar-checking and proofreading services and built-in plagiarism detection. It is available on multiple platforms and supports several languages.
Ginger: A comprehensive writing assistant, Ginger offers grammar checking, sentence rephrasing, and personalized language learning. It also provides a built-in translator for users working with content in multiple languages.
In addition to these alternatives, users looking for more specific tools can explore options like Hemingway Editor for style and readability improvement or Copyscape for plagiarism detection.
Ultimately, the best writing tool depends on an individual's requirements and preferences. Exploring various tools and using their free or trial versions is recommended before making a final decision.
Conclusion
The comparison between Quillbot and Grammarly shows that each tool has strengths and weaknesses, catering to different user needs. Quillbot stands out as a powerful paraphrasing tool, supporting various English dialects and making it suitable for proofreading work before submission. On the other hand, Grammarly excels as a comprehensive grammar-checking AI, offering more advanced proofreading and a user-friendly interface.
Both platforms offer limited free plans, allowing users to explore their features without committing financially. However, users should be aware of the restrictions on these plans, such as limited mode access on Quillbot and the 400-word limit for pasting text.
Ultimately, the choice between Quillbot and Grammarly depends on your writing needs and goals. Grammarly may be the more fitting option if you require a robust tool to polish your grammar and spelling. However, if you are primarily looking for a tool to assist with paraphrasing and rewriting content, Quillbot is the way to go.
FAQ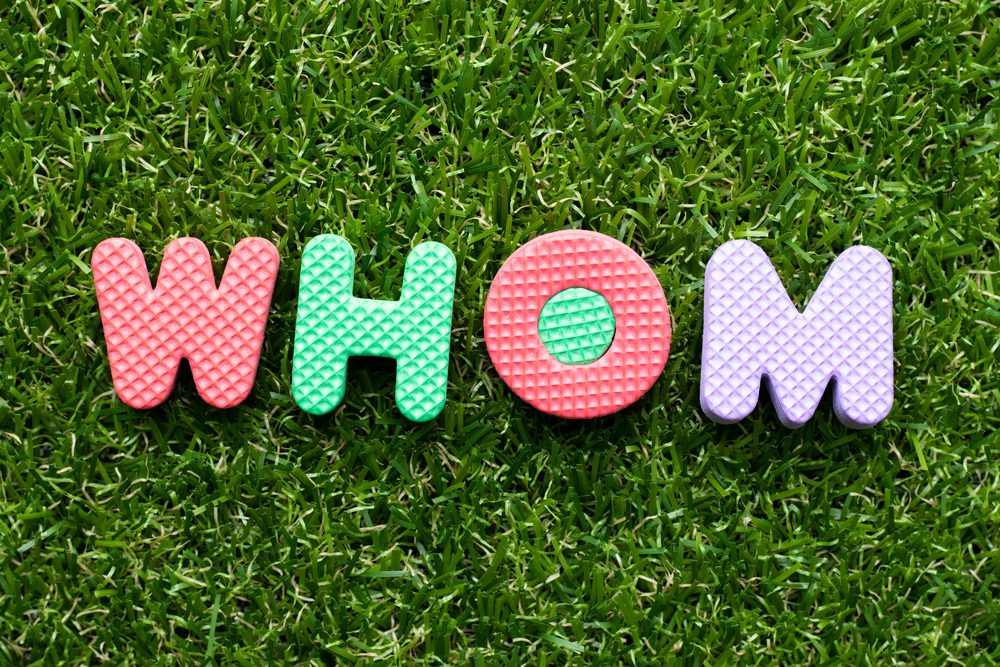 Which tool is more suitable for paraphrasing?
Quillbot is more suitable for paraphrasing large amounts of work, as it is primarily designed as a paraphrasing tool. Grammarly, on the other hand, focuses more on grammar-checking and AI-driven writing improvements.
Which tool is more effective for checking grammar?
Grammarly detects and corrects grammatical mistakes, including spelling, punctuation, incorrect tenses, and wrong sentence structures. While Quillbot offers basic grammar-checking capabilities, it is not as advanced as Grammarly.
What languages and dialects are supported?
Quillbot supports American, British, and Australian English for its grammar correction features. Grammarly offers the same support but with a more comprehensive grammar-checking AI.
Does Grammarly offer a paraphrasing feature?
Grammarly does not provide a dedicated paraphrasing feature like Quillbot. However, it can help improve your writing by offering suggestions for restructuring sentences and enhancing your overall content.
Are there other alternatives to consider?
ProWritingAid is another writing tool that provides an even more advanced analysis than both Grammarly and Quillbot. This option may be worth exploring if you're looking for a comprehensive writing assistance tool.