In today's fast-paced business environment, effective communication is essential for success. One tool that has revolutionized the way organizations convey their messages is Grammarly Business. This AI-enabled communication assistant takes the guesswork out of writing, ensuring clarity and professionalism throughout an organization's correspondence.
Grammarly Business offers a wide range of features, including sophisticated corrections for complex spelling, grammar, and punctuation errors and advanced suggestions for concise, engaging, polite, and inclusive writing. Furthermore, it boasts a customizable style guide and smooth integration with existing workflows, catering to the unique needs of any organization.
As a result of its user-friendly approach, Grammarly Business has swiftly become an invaluable tool for companies worldwide, boasting a user base that spans over half a million apps and websites. By empowering teams with remarkable communication capabilities, Grammarly Business paves the way for more efficient, productive, and successful work environments.
What Is Grammarly Business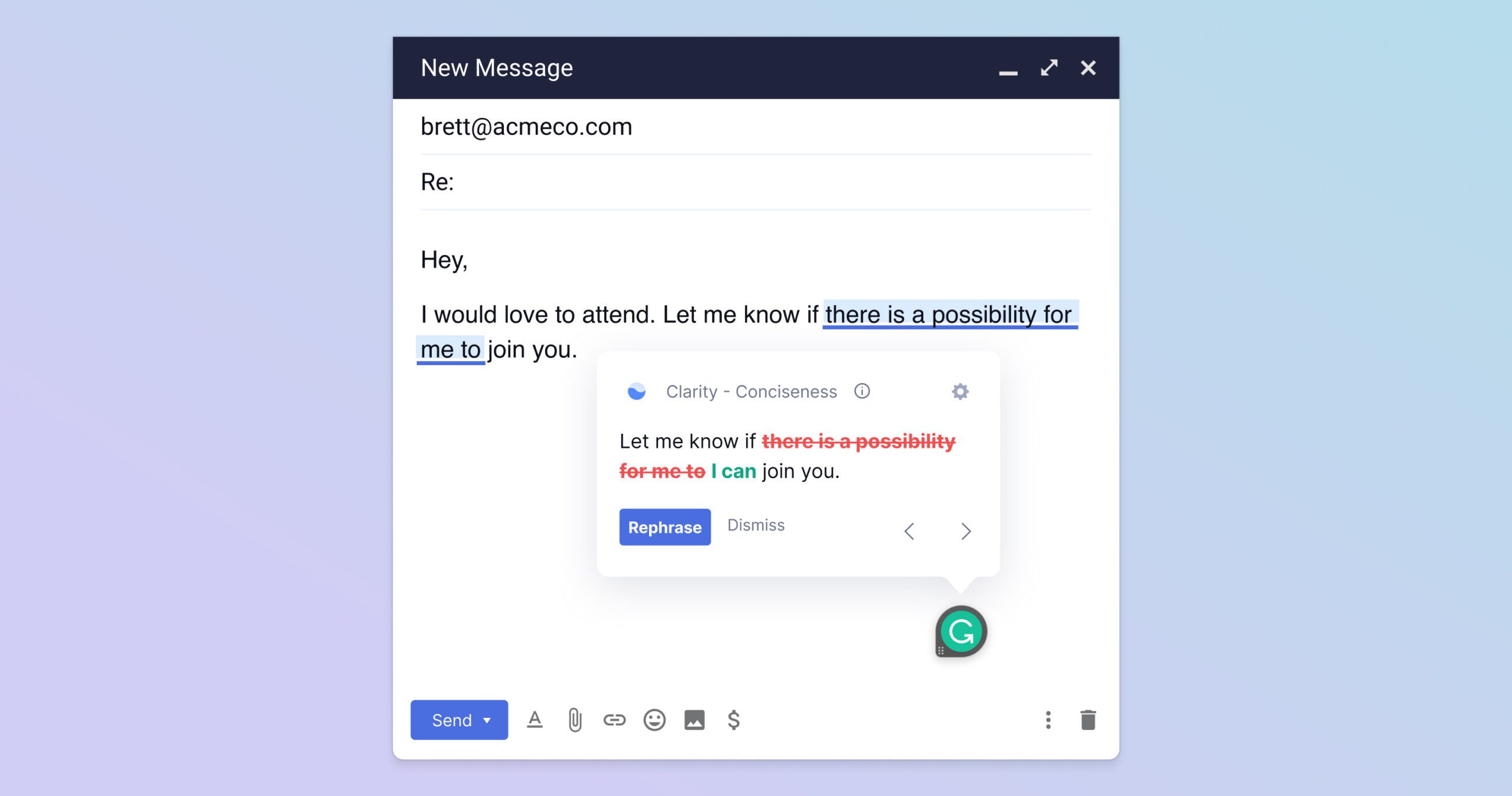 Grammarly Overview
Grammarly is an AI-powered writing assistant that helps users improve their writing by providing spelling, grammar, and punctuation corrections suggestions. It also offers advanced suggestions for making writing more concise, engaging, polite, and inclusive. Grammarly works with various applications and websites, making it a valuable tool for individuals and businesses alike.
Grammarly Business Features
Grammarly Business builds on the features of Grammarly Premium, tailoring the experience for teams and organizations. Some of the main features of Grammarly Business include:
Sophisticated Corrections: Grammarly Business offers complex spelling, grammar, and punctuation error corrections to elevate the quality of team writing.
Advanced Suggestions: More insightful suggestions are provided for making writing concise, engaging, and inclusive, resulting in polished communication.
Brand Tone Alignment: It helps align teams with the desired brand tone by offering suggestions on word choice and sentence clarity.
Security: Grammarly Business prioritizes its product, infrastructure, and operations to protect user data and communication.
By incorporating Grammarly Business into their workflows, teams can ensure their written communication is professional, clear, and aligned with their organization's brand and values.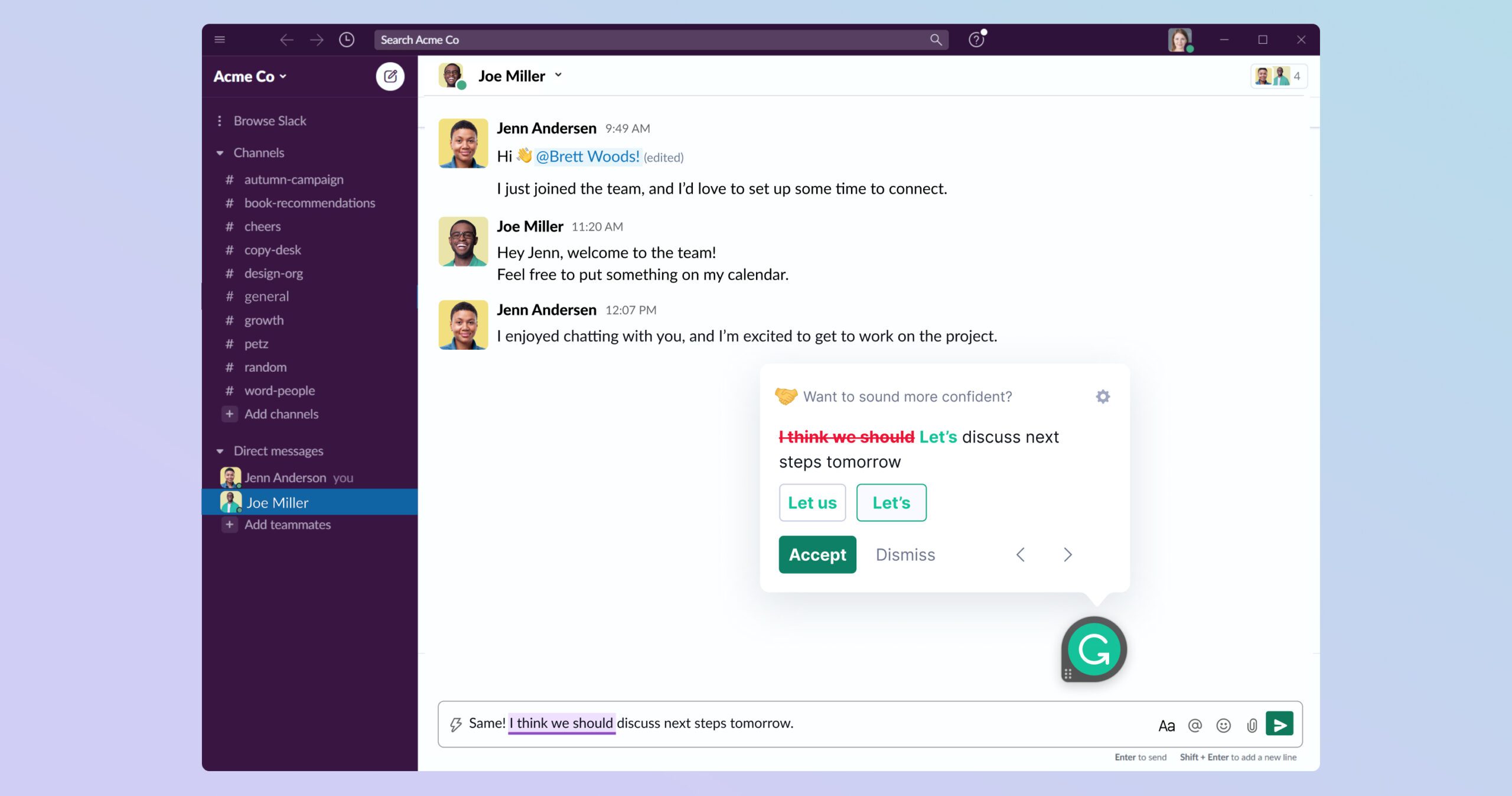 GrammarlyGO
GrammarlyGO is a new feature available for Grammarly Business, Grammarly for Education (higher education) accounts, and select Grammarly Free users in countries such as Australia, Canada, Germany, Japan, New Zealand, Poland, Ukraine, the United Kingdom, and the United States, with more countries expected to be added later. It is a beta version of the on-demand generative AI tool designed to accelerate workflows and enhance communication across various applications and websites.
Powered by generative AI, GrammarlyGO is designed to provide suggestions based on context and user intent quickly. This enables users to enhance their writing on various platforms without switching between applications. In addition, the AI capabilities make it easier for the entire organization to create concise, engaging, and professional communication, which reflects positively on the business.
Some key features of GrammarlyGO include:
Working across more than 500,000 applications and websites
Sophisticated corrections for complex spelling, grammar, and punctuation errors
Advanced suggestions for making writing more concise, engaging, polite, and inclusive
It can reply to emails
Can compose or rewrite text to expand, shorten, or change the tone.
By incorporating GrammarlyGO into their communication workflows, businesses and educational institutions can save time and improve productivity. In addition, the on-demand generation of suggestions ensures users receive effective communication strategies tailored to their specific needs and contexts.

Boosting Team Communication
Improved Writing Assistance
Grammarly Business offers an AI-enabled writing assistant that helps team members improve workplace communication. The assistant refines grammar, punctuation, tone, and word choice, leading to more effective team communication. By enhancing employee performance by up to 10%, this writing assistant ensures clear and consistent messaging throughout the organization.
Style Guides and Consistency
Within Grammarly Business, style guides can be customized to maintain brand tones and consistency across team communications. By creating a unified voice, team members can develop cohesive content that aligns with the company's identity. In addition, style guides assist in promoting a professional and consistent image, which reflects positively on the business and enhances overall team collaboration.
| Style Guide Features | Benefits |
| --- | --- |
| Customizable Guidelines | Ensures consistent brand tone across all team communications |
| Shared Repository | Provides easy access and reference for all team members |
| Integration with Writing Assistant | Automatically checks content for compliance with the style guide |
Collaboration and Workflows
Grammarly Business facilitates collaboration and efficient workflows among team members. By offering features such as real-time suggestions and comments, team members can provide feedback to one another, discuss changes, and iterate on content more effectively. This collaboration ultimately leads to better workplace communication and a more cohesive working environment.
Real-time suggestions: Allows team members to review and accept writing enhancements as they work
Comments: Facilitates communication within teams for content review and discussions
Integrations: Supports seamless integration with various platforms and apps, ensuring streamlined workflows and easy adoption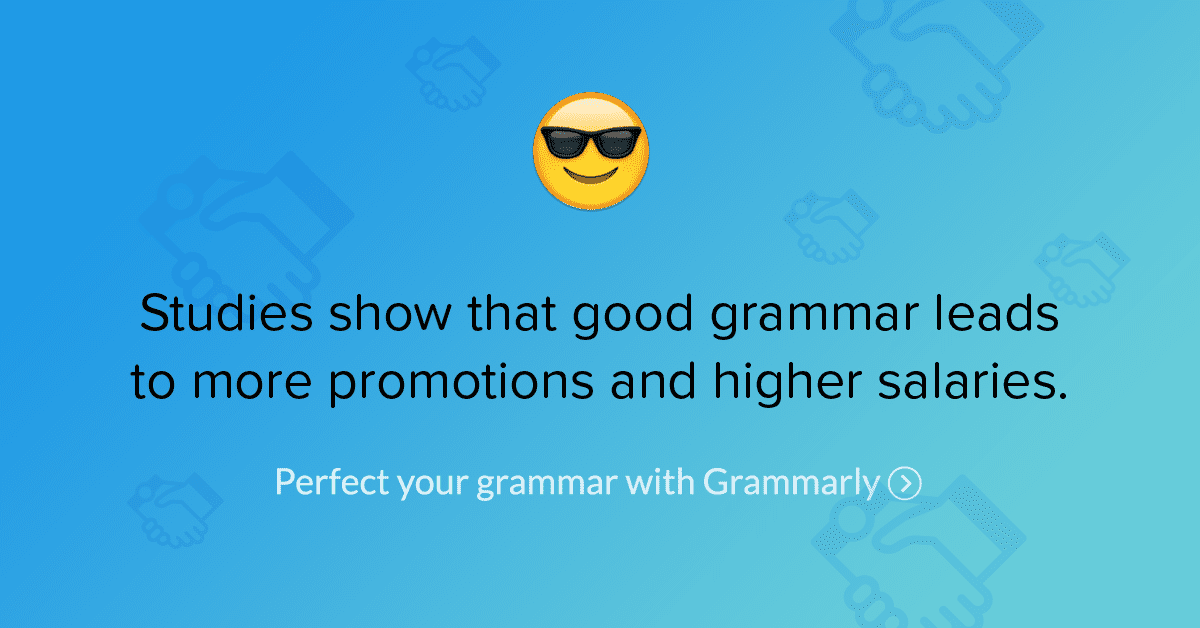 Technical Features and Integration
Real-time Suggestions
Grammarly Business provides real-time suggestions for users to enhance their writing. This includes sophisticated corrections for complex spelling, grammar, and punctuation errors. Apart from these basic improvements, Grammarly Business offers advanced suggestions to make writing more concise, engaging, polite, and inclusive.
Browser Extensions and Software Integrations
The powerful capabilities of Grammarly Business extend beyond its core software with browser extensions for popular web browsers. These extensions improve the versatility and user experience as clients can conveniently access Grammarly's writing enhancement tools while browsing the internet. Furthermore, Grammarly Business integrates seamlessly with Microsoft Word, allowing users to work on their documents easily.
Security and Compliance
Ensuring user data's safety and privacy is paramount for Grammarly Business. The platform complies with the General Data Protection Regulation (GDPR) and the California Consumer Privacy Act (CCPA). In addition, Grammarly Business offers SAML single sign-on support alongside these regulatory compliances and employs SSL/TLS encryption to protect user information. Although it is not explicitly mentioned if Grammarly Business is HIPAA compliant, its commitment to data privacy and security is evident through its adherence to existing regulations and encryption technologies.
Grammar and Style Enhancement
Spelling and Punctuation Corrections
Grammarly Business excels in identifying and correcting spelling and punctuation errors. The platform analyzes the text and offers real-time suggestions to address common mistakes, such as misplaced commas, incorrect capitalization, and misspelled words. As a result, it helps maintain a high level of correctness, enabling teams to communicate professionally and consistently.
Vocabulary and Sentence Rewrites
Improving vocabulary and sentence structure is another advantage of Grammarly Business. The tool provides alternative word options and synonyms to help users expand their vocabulary, making the content more engaging and informative. Additionally, it offers suggestions for sentence rewrites to enhance clarity and conciseness. These rewrites ensure that the team's communication is coherent and maintains a unified brand voice.
Tone Detection
A distinguishing feature of Grammarly Business is its ability to detect the text's tone. It assesses the content and offers feedback on the overall tone, enabling users to align their writing with the intended mood and message. Examples of detected tones include:
Informal
Formal
Friendly
Confident
This powerful feature ensures the team's writing adheres to the company's style guide and displays a consistent persona across all communications.
In summary, Grammarly Business helps teams maintain high grammar, spelling, punctuation, and tone standards in their writing. It achieves this througs advanced features, such as spelling and punctuation corrections, vocabulary enhancements, sentence rewrites, and tone detection. These tools contribute to clearer, more engaging, and consistent content reflecting the company's brand and values.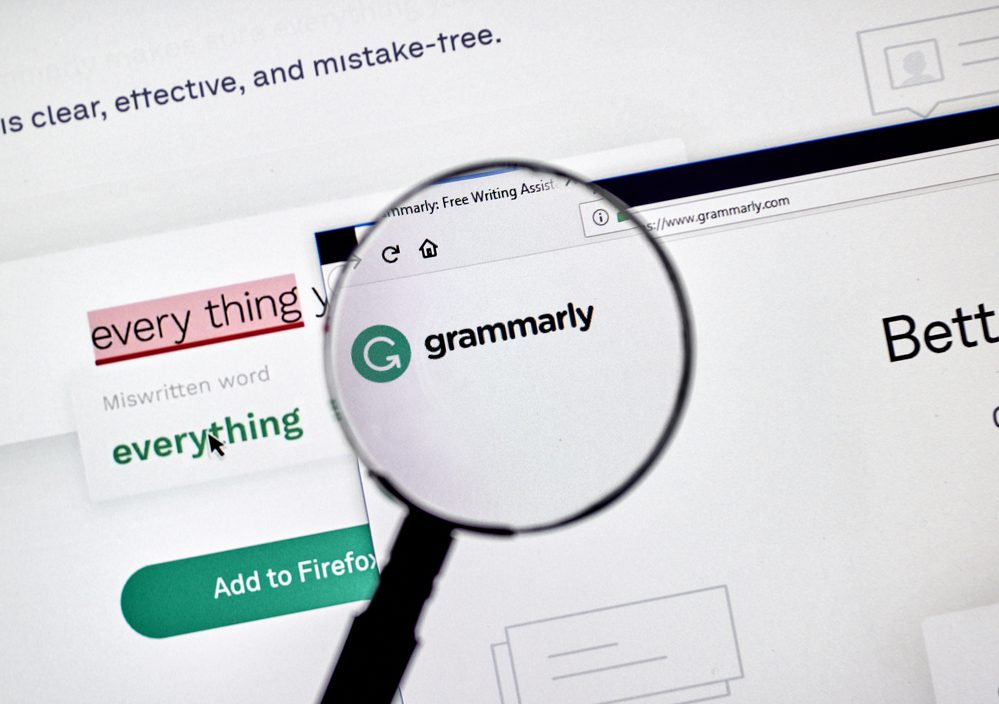 Support and Resources
Customer Support Options
Grammarly Business offers various support options for its users. One of the main support features is priority email support. This allows team administrators to receive prompt assistance when encountering issues or inquiries.
Users who may experience issues or difficulties can also submit a request through Grammarly's support portal. This ensures the company's dedicated support team attends to the user's concerns.
Educational Resources
In addition to support services, Grammarly Business provides a resource library to help users fully utilize the platform. The resource library contains the following:
Feature Guides: These guides provide detailed information on the different features of Grammarly Business and how to make the most of them.
Data Sheets: Present crucial data on Grammarly's performance and benefits in maintaining quality and consistency amongst teams.
Case Studies: Showcasing the success stories of companies and how Grammarly Business assisted them in improving their communication and collaboration processes.
Combining customer support options and educational resources allows users to make the most out of their Grammarly Business subscription, ensuring a smooth user experience and benefiting their team's overall communication.
Pricing and Plans
Grammarly Business offers various pricing plans depending on team size. Each plan includes advanced writing feedback for the entire teaandas integration with existing platforms, style guides, and snippets.
Monthly and Annual Subscriptions
Grammarly Business provides both monthly and annual subscriptions. The monthly subscription costs $25 per seat, billed as one payment for all seats. Annual subscription prices depend on the number of seats, as detailed below:
3-9 seats: $180 per seat annually / $15 average cost per month
10-49 seats: $174 per seat annually / $14.50 average price per month
Comparison to Grammarly Premium
Grammarly Business offers several additional features not available in Grammarly Premium. These features are specifically designed for team settings and include the following:
Centralized billing
Style guides
Integration with existing platforms
While Grammarly Premium primarily focuses on individual users, Grammarly Business caters to teams, enabling them to work more effectively across various platforms and adhere to company-specific writing guidelines.

Managing Team Accounts
Centralized Billing
Grammarly Business offers a centralized billing system for organizations, streamlining the subscription process for an entire team. By managing just one subscription, companies can avoid the chaos of individual renewals and reduce the administrative burden of managing multiple accounts.
Analytics Dashboard
The analytics dashboard in Grammarly Business provides valuable insights into the team's writing performance. It allows managers to analyze team activity, understands usage patterns, and identify areas for improvement in communication. This feature helps organizations monitor and assess the impact of Grammarly on their team's writing quality.
User Permissions and Controls
With Grammarly Business, account owners can efficiently manage user permissions and controls. They can:
Add, remove, or transfer team member accounts as needed
Assign roles for specific user access levels
Organize team members into groups for streamlined communication and collaboration
This level of control ensures that the right members have access to the appropriate functions and services within the platform, creating a more organized and efficient writing environment for the entire team.
Pros and Cons
Strengths of Grammarly Business
Accuracy: Grammarly Business offers accurate grammar and spelling checks, ensuring users produce high-quality written content.
Predictive writing suggestions: This feature aids users by providing suggestions for completing sentences, making writing faster and more efficient.
Tone detector: Analyzing the text detects the tone of the writing, helping users maintain appropriate and consistent communication styles.
Customization: The platform allows you to create a brand guide, which ensures that your team's writing adheres to the company's brand voice and communication norms.
Plagiarism detection: Grammarly Business includes a plagiarism checker that aids in avoiding unintended duplication of content and ensures originality in the team's writing.
Opportunities for Improvement
Pricing: Although Grammarly Business provides comprehensive features, it can be expensive for large teams and businesses. This might create a barrier for smaller teams or startups with limited budgets.
Occasional overcorrection: Some users have experienced situations where Grammarly tries to correct phrases that are already correct, ultimately introducing errors into the text. This, however, can be resolved by carefully reviewing the suggested changes.
Limited access in free version: The free version of Grammarly lacks some essential features, such as plagiarism checking, which would be beneficial to have access to for better evaluation before choosing the paid version.
In summary, Grammarly Business presents various useful features that can positively impact businesses while also having opportunities for improvement in areas like pricing and occasional overcorrection.
Alternatives to Grammarly Business
When looking for alternatives to Grammarly Business, it's essential to consider factors such as user experience, features, pricing, and integration options. This section will discuss some popular competitors, focusing on ProWritingAid as an outstanding alternative.
Competitor Comparisons
ProWritingAid
ProWritingAid is a popular Grammarly Business alternative offering many similar features, such as:
Grammar and spell checking
Style suggestions
Automated style guide
Third-party integrations
Compared to Grammarly Business, ProWritingAid is more focused on improving overall writing quality than just basic grammar checks. Here is a brief comparison of the two tools:
| Feature | Grammarly Business | ProWritingAid |
| --- | --- | --- |
| Grammar & Spell Check | Yes | Yes |
| Style Suggestions | Yes | Yes |
| Integrations | Limited | Wider range |
| Pricing | Higher | More affordable |
While Grammarly Business and ProWritingAid share some similarities, their focus, integrations, and pricing differ. Therefore, users should evaluate their needs to determine which tool best suits their requirements.
Other Alternatives
Besides ProWritingAid, there are several other competitors to Grammarly Business, such as:
Ginger Software: A productivity-focused company offering grammar checking, punctuation, and spell checker tools.
Linguix: A solution similar to ProWritingAid, with a strong focus on AI-driven grammar and style improvement.
Jasper, Writesonic, and Rytr: These tools offer a variety of features, including content generation and language enhancements, to make your writing more engaging.
Each alternative offers unique features and advantages that cater to different needs. Evaluating features, user experience, pricing, and integration options will help you decide when to select a grammar and writing tool that best suits your needs.

FAQs
Grammarly Business is a sophisticated tool designed for teams, providing advanced writing corrections and suggestions to improve organizational communication. This section covers a few common questions related to Grammarly Business.
What features does Grammarly Business offer?
Grammarly Business includes:
Complex spelling, grammar, and punctuation error corrections
Advanced suggestions for concise, engaging, polite, and inclusive writing
Customizable style guide
Integration with existing workflows
SAML single sign-on support
Snippets
Brand tones
How does Grammarly Business differ from the free version?
Grammarly Business offers more advanced features than the free version, catering to team communication. This includes customizable style guide features, SAML single sign-on support, snippets, and brand tones. In addition, Grammarly Business is designed to save time and boost productivity for the whole organization, while the free version provides essential grammar and spelling checks for individual users.
 Is Grammarly secure?
Grammarly prioritizes security in its product, infrastructure, and company operations. For more information on Grammarly's security practices, visit their security page.
Can Grammarly be used in emails and other applications?
Yes, Grammarly works with over 500,000 apps and websites, making it a versatile communication assistant for various writing tasks, including emails.
For any further information or questions about Grammarly Business, it is recommended to visit the Grammarly Support page.
How Your Organization Can Benefit From Grammarly Business: An AI-Powered Writing Assistant