In the world of AI-powered paraphrasing tools, QuillBot has become renowned for its ability to rephrase text while maintaining its original meaning. These tools have become increasingly popular as they assist in generating unique content, improving writing style, and avoiding plagiarism. As technology advances, users often seek alternatives to ensure they have the best tool for their needs.
Several QuillBot alternatives are gaining popularity, each offering unique features and capabilities. These tools cater to user requirements, from students seeking essay rephrasing to professionals enhancing their writing for clarity and readability. In this article, we'll explore some of these alternatives and discuss the key aspects that make them stand out compared to QuillBot.
With a diverse range of paraphrasing engines available, users can choose from various options that best suit their writing objectives. Whether it's to save time, improve creativity, or polish language skills, these QuillBot alternatives are worth considering for their potential to improve one's writing process.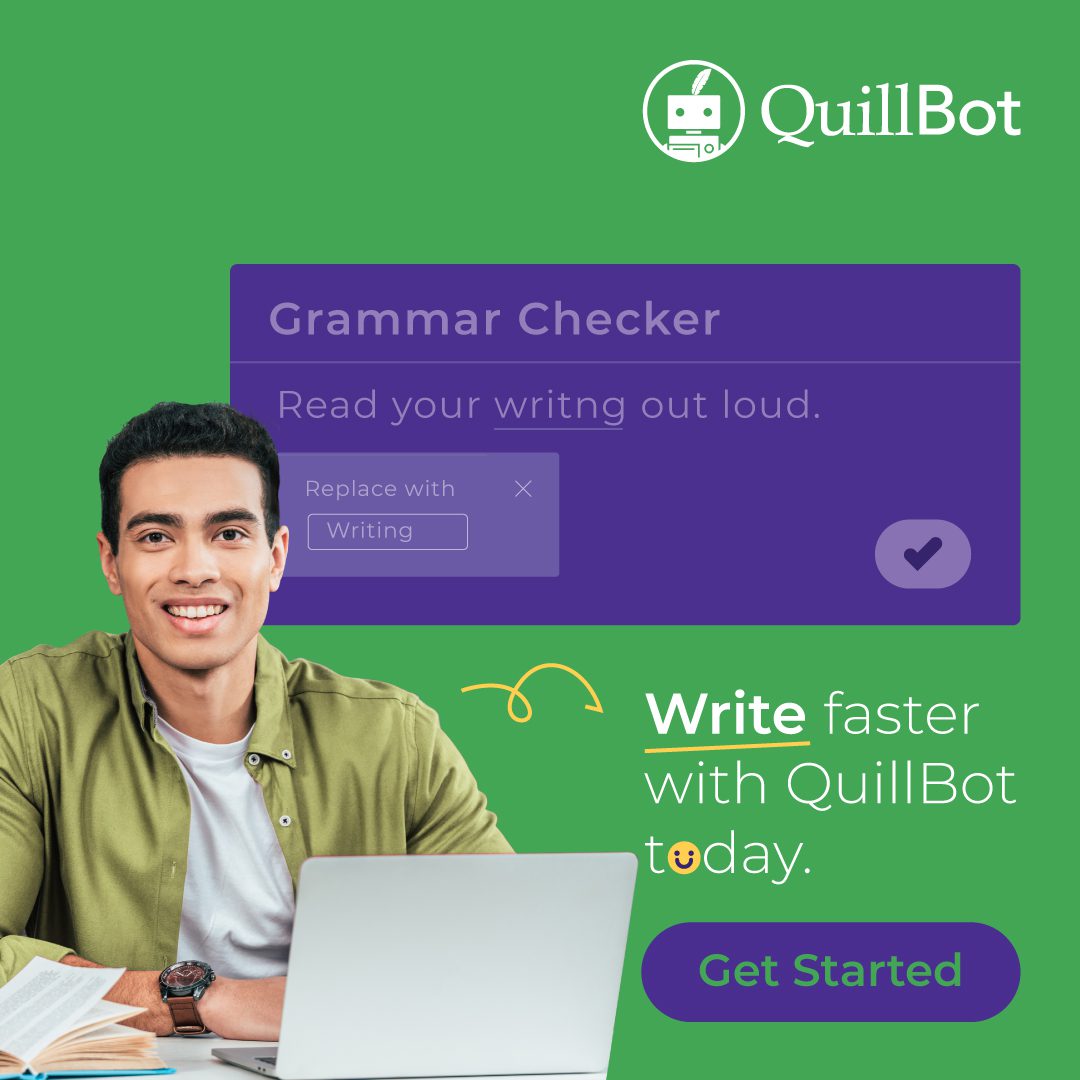 Quillbot Alternatives
Grammarly
Grammarly is a popular paraphrasing tool known for its grammar check and plagiarism checker capabilities. It also assists users in finding synonyms and improving sentence structure. Its user-friendly interface and Chrome extension make it highly accessible for users seeking to enhance their writing.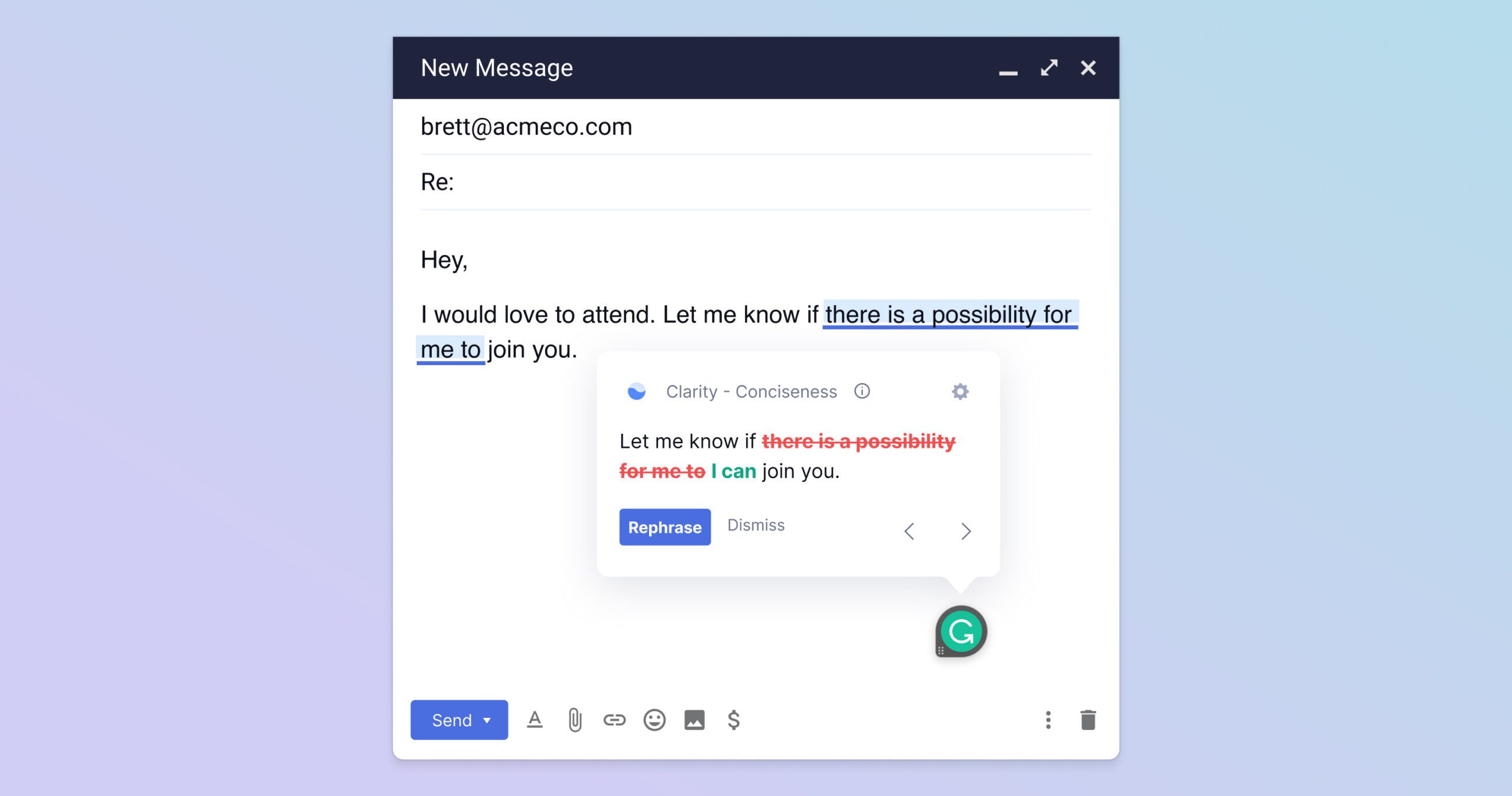 Jasper AI
Jasper AI offers an AI writing platform with various writing styles. In addition to paraphrasing, it provides content generation for multiple industries and templates. Users can enjoy a smooth experience with its fast speed, enabling them to boost their productivity.
Wordtune
Wordtune is known for its AI-driven paraphrasing and rewriting capabilities. The tool efficiently restructures sentences, letting users explore different ways to convey their ideas. Wordtune also has a Chrome extension, making it convenient for web-based applications.
WordAI
WordAI is an artificial intelligence-based paraphrasing tool. It features advanced algorithms capable of understanding natural language effortlessly, allowing users to receive rephrased and restructured content that stays true to the original intent.
Spinner Chief
Spinner Chief is another alternative for spinning and rewriting content. It provides users multiple customization options and leverages AI technology to generate unique content efficiently.
Rewriter Tools
Rewriter Tools is a paraphrasing tool designed to improve sentence structure and support users in finding synonyms. It benefits those who avoid plagiarism, as it restructures the content accordingly.
Copy.AI
Copy.AI is an AI-based content generation platform offering a range of templates and content types. It allows users to create content faster and more efficiently without compromising on quality.
Frase
Frase is an AI-driven content tool that helps users create search-engine-optimized content. Its paraphrasing feature ensures the content remains unique and engaging.
Anyword
Anyword is an AI-powered content writing tool that offers paraphrasing features to help rephrase the content and improve readability. Users can access templates to streamline workflows and improve overall productivity.
Copysmith
Copysmith, another AI-content creation tool, offers paraphrasing and rewriting capabilities. Users can leverage various templates and writing styles to produce engaging content effortlessly.
Paraphraser.IO
Paraphraser.IO is a dedicated paraphrasing tool that employs artificial intelligence technology. It enables users to rewrite and rephrase text while preserving the original meaning.
Hypotenuse AI
Hypotenuse AI is an AI-based writing tool that excels in generating optimized content for search engines. Its extensive paraphrasing capabilities help create unique content, making it a noteworthy Quillbot alternative.
Features and Benefits
Grammar Checker and Plagiarism Checker
Among quillbot alternatives, Grammarly stands out for its well-developed grammar checker and plagiarism detection features. With advanced algorithms and natural language processing capabilities, it identifies and corrects grammatical errors while comparing the text to a vast database to check for potential plagiarism issues. This helps ensure that the content is error-free but also unique and original.
Sentence Structure and Synonyms
Rewriter tools such as Spinner Chief excel at improving sentence structure and providing synonyms for words. They effectively rephrase and restructure sentences, making them more concise and easier to comprehend. Using innovative algorithms, these tools analyze sentence structure and vocabulary usage to generate alternative phrases while maintaining the original meaning.
Templates and Writing Styles
Quillbot alternatives like Boss Mode Plan offer templates and various writing styles to cater to different users' needs. Users can choose from various styles for different purposes, such as business, academic, or casual writing contexts. These templates are practical building blocks and guidelines for creating effective and engaging content.
User-Friendly Interface and Speed
A key feature of most Quillbot alternatives is their user-friendly interface, which enables easy navigation and reduces the learning curve for new users. Additionally, these tools boast impressive speed, processing, and rewriting text quickly without sacrificing quality.
| Feature | Benefit |
| --- | --- |
| Grammar Checker | Ensures error-free and grammatically correct content |
| Plagiarism Checker | Checks for originality and uniqueness of the text |
| Sentence Structure and Synonyms | Improves readability and flow of sentences |
| Templates and Writing Styles | Provides guidance for various writing purposes |
| User-Friendly Interface and Speed | Enables easy usage and quick processing of text |
Comparing Plans and Pricing
Starter Plans
Several options are available for those seeking affordable content-generation tools regarding starter plans. Wordtune offers a basic plan for individuals, providing access to their core features.  Jasper AI has a single plan that includes all content creation capabilities at a reasonable price.
Wordtune: Basic plan with core features
Jasper AI: One plan for all content creation
Business Plans
For businesses, both Wordtune and Jasper AI offer more advanced plans that cater to the specific needs of businesses and teams. These plans typically have additional features and benefits, making them more suitable for professional content creation and collaboration.
Wordtune: Business plan with advanced features and collaboration options
Jasper AI: Business plan tailored for team collaboration and increased output
Boss Mode Plans
Boss Mode plans to provide the highest level of access and features for those looking for the most powerful and comprehensive content generation. WordAI, for instance, has a plan that includes its advanced Boss Mode, allowing for maximum content creation potential.
WordAI: Boss Mode plan for the most advanced content generation capabilities
In summary, users have multiple options for affordable and comprehensive content generation plans, with each platform catering to specific needs and budgets. From starter plans to business and boss mode plans, both Wordtune and Jasper AI, among others, offer a range of choices for individuals and businesses alike.
Additional Tools and Resources
In the world of AI writing and productivity, users can explore several alternative tools and resources to QuillBot. Among these alternatives, some noteworthy options include Article Rewriter Tool, SEMrush, ProWritingAid, SpeedWrite, and various summarizer tools.
Article Rewriter Tool is an effective online solution for rephrasing content while preserving its meaning. Suitable for bloggers, writers, and students, this tool can help users generate fresh content quickly.
SEMrush, a well-known SEO and content marketing platform, offers AI-powered writing assistance. It provides efficient paraphrasing and ensures the new content is SEO-optimized to boost search engine rankings.
ProWritingAid is a comprehensive editing tool designed to improve written content by enhancing grammar, style, and readability. Ideal for professional writers, this AI-driven software helps polish writing while providing feedback for continuous skill development.
SpeedWrite is an AI writing tool that promises to speed up content creation significantly. By leveraging natural language processing and advanced algorithms, it understands context and rewrites content efficiently, saving users time and effort.
Lastly, summarizer tools are useful for condensing lengthy articles into concise summaries without losing essential information. These AI-based tools come in handy for readers and researchers who need to review large amounts of text quickly.
Explore these alternatives to enrich your productivity toolkit and make informed decisions when selecting the most suitable resources for your writing needs.
FAQs
What are some popular QuillBot alternatives?
There are several alternatives to QuillBot for users looking for similar tools:
Paraphrase-Online
Prepostseo
Spinbot
Paraphrasing Tool (by Small SEO Tools)
Rewriter Tools
How do these alternatives compare to QuillBot?
| Feature | QuillBot | Paraphrase-Online | Prepostseo | Spinbot | Small SEO Tools | Rewriter Tools |
| --- | --- | --- | --- | --- | --- | --- |
| Paraphrasing Quality | High | Medium | High | Medium | Medium | Medium |
| Free tier available | Yes | Yes | Yes | Yes | Yes | Yes |
| Subscription options | Yes | No | Yes | No | No | No |
| Plagiarism detection | No | No | Yes | No | Yes | No |
While all alternatives have advantages and disadvantages, users must identify their specific needs when selecting a tool. QuillBot offers a good balance of quality paraphrasing and a free tier, while other options might be more appropriate for users requiring additional features such as plagiarism detection.
Are these alternatives safe to use?
It is crucial to thoroughly research and review any online tool before using it. Most QuillBot alternatives listed above are considered safe and reliable, provided they are used on their official websites. However, users should always exercise caution when submitting sensitive information and be aware of potential risks using web-based tools.