Ethan Ng is currently the CEO of BiKi.com SEA. He was formerly the Marketing Lead of Huobi Global, where he gained the experience and key market knowledge of the Southeast Asia Cryptocurrency industry. During his tenure at Huobi, he organized Blockchain Festival Vietnam 2018, one of the biggest and most notable blockchain conferences in Vietnam to-date, garnering over 1,600 attendees. In this interview, Ethan will be telling us more about Biki.com SEA and his future plans for the exchange.
Please Ethan, tell us more about yourself?
In early 2019 I was handpicked for the BiKi exchange SEA CEO position by none other than Jun Du himself, Co-Founder of Huobi, who is also the CEO of Node Capital and Jinse Finance (China's most established crypto media). Jun Du has been the biggest backer of BiKi and operates as BiKi's Co-CEO.
Since then, the journey at BiKi has been quite the ride, which I'm sure I'll be able to tell you more about in the rest of the interview.

Prior to joining the blockchain and crypto industry, I was a digital strategist and growth specialist with a proven track record, working in traditional banking and startups. I see myself as a "ground up" leader. When I see gaps and problems on the field in the industry, it motivates me to be able to value-add to users and solve their real problems to improve their lives. In my opinion, BiKi is in an empowering position to truly have a chance to change the world.
What is BiKi and what major services do you provide?
Founded in June 2018, BiKi.com is a digital assets exchange that is headquartered in Singapore. Known to be one of the fastest-growing exchanges in the industry, BiKi has built a strong reputation on our commitment to growing our listed projects as well as prioritizing our users. 
BiKi is currently ranked Top 20 on CoinMarketCap and provides listing services and growth support for our projects. We literally grow (with) our projects as we believe that an exchange is only as successful as the projects we list. Hence we help our projects in their community building and PR and Marketing to raise brand awareness and increase user adoption, giving listed projects an extra space to interact with BiKi's 2 million registered users.
We also provide a secure, efficient and stable platform for our cryptocurrency traders, who are from all over the world. The BiKi.com UI is currently in Chinese, English, Japanese, Korean and Vietnamese with more languages to be added in the future. We offer many attractive trading incentives as well as a Community Partners Program.
Tell us more about coin and token listings on BiKi, how does it work?
Listings on BiKi are based on the assessment of the quality of the token projects. We seek out projects that have a good business plan, strong tokenomics and community and have secured funding. These factors indicate they have received some form of business validation and have the potential to build and grow.

BiKi also looks at projects where we can collaborate on each of our strengths and help their growth in our global markets. With the strong media support we receive from our sister company Jinse, we consider ourselves a bridge into Chinese markets for Western projects. This works vice versa too. Our vast networks through our BiKi Partners Node program means that we have local partners in many different parts of the world who can extend our reach into local communities, influencers and media globally. This is helpful for Asian projects that want international brand exposure.
What makes BiKi unique and why should crypto traders use BiKi?
BiKi is a highly community-driven exchange and we prioritize our users' interests above all. Our users get to interact with each other in our communities for ideas and trends which ultimately value-add to their knowledge base of the industry. Users are offered a wide variety of alternative coins to trade, some not found on other exchanges yet. 
All of our initiatives are user-focused – from our position-by-position leverage model, to our highest annualized 20% returns on staking, to our policy of using 100% of platform fees in the buyback of the BIKI platform token and our quarterly burning of BIKI, to our offer of 60% referral trading fees for community partners. These are just a few examples amongst many others of how our core focus is on our users.
Can you tell us about your team and customer support?
Our team is made up of experienced individuals in the industry who are highly-driven and dedicated people who seek to bring our vision and ethos at BiKi to pass. Since Q4 2019, Customer Support at BiKi has been expanded to 24/7 support to meet our users' demand. Our communities are served with voluntary community managers to interact with users and answer enquiries 24/7, 365 days a year.
How safe is BiKi, would you like to talk about your legal and security measures?
At BiKi, we prioritize the safety and stability of our exchange platform for our users. Our transaction mechanism operates with high-level security and we also use a cold storage solution – completely offline multi-sig – to store our private keys. Safety is paramount here as users trust us with their digital assets, we have been upholding this trust since June 2018. 

We abide by legal and regulatory measures with local authorities where we expand and set up operations. 
What is the future of crypto exchanges and how is BiKi preparing for the future?
In the past, the 'internet' was a very new term and today, the internet industry serves as a core industry for societies all over the world. I foresee in the coming years, blockchain industry will achieve a similar status or perhaps more.  I believe crypto exchanges will evolve to become the key mainstream financial institutions of the future. The reason why BiKi is headquartered in Singapore is also due to the fact that Singapore is one of the leading financial hubs in the world and there is a growing imminent need to serve the Southeast Asia market demands. Part of BiKi's vision and plans have always been to become a fully-fledged financial institution, much like traditional banks are today – but much better with the use of blockchain technology. 
In line with the growing DeFi (Decentralized Finance) trend, we have expanded our offerings and have recently launched products such as the BiKi Mining Pool with the highest annualized returns of 20%, 3X interest-Free Leverage Trading and a digital asset lending product FastLoan. I believe we are well-positioned for the future.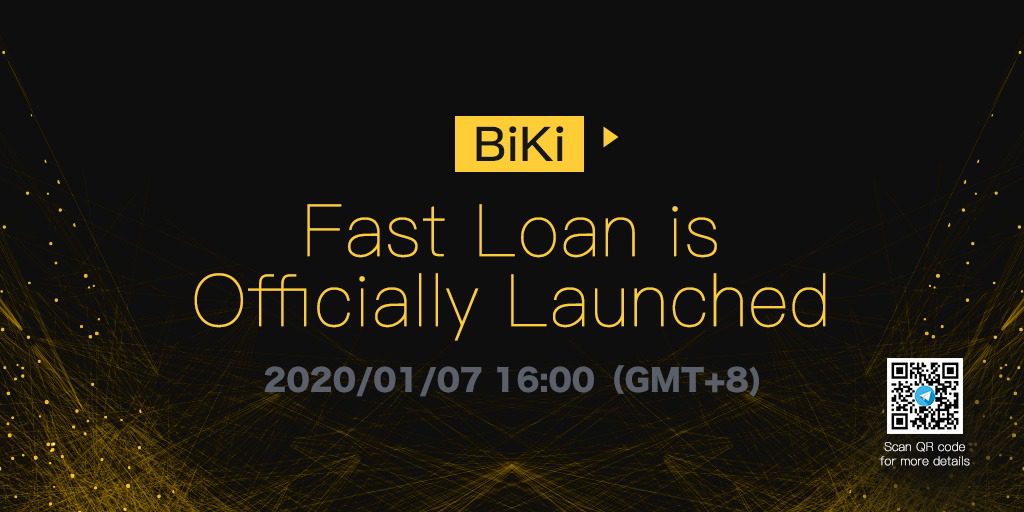 What are the negative and positive impacts of governments' strict regulations on cryptocurrencies and how does this affect BiKi?
The positive impacts of governments' regulations on cryptocurrencies are faster and higher chances of mainstream adoption in the long term. When these regulations are in place, companies are held accountable and internal controls are increased. This will result in an increase in people's trust of the crypto markets.

Negative impacts are largely short term, I would imagine. Uncertainty of the turnout of these regulations or stringent outcomes might lead to temporary market adjustments, as with any industry. 
Ultimately implementing government regulations means all key stakeholders are protected from mismanagement and fraud, leading to a boost in investor confidence. This will result in scam projects being eliminated from the space, increased trust in the crypto markets and eventually a wider adoption of cryptocurrencies.
BiKi welcomes this scenario as we look forward to providing our platform to more users in the global markets. 
China's CBDC development is a growing trend in the crypto market, do you think this will affect Bitcoin price? How can BiKi benefit from this?
I think I've mentioned elsewhere that when CBDCs are rolled out later in 2020, by countries such as China or the EU, we can expect the Bitcoin price to go beyond the $20,000 price range.
Why? Because the rollout of CBDCs will attract institutional players. Familiar brand names adopting blockchain technology or developing their own stablecoins will increase acceptance amongst non-crypto believers which in turn also increases mainstream adoption. The "influence" effect created by MNCs (Multinational Corporations) cannot be undermined. Their effect, through fierce competition, is going to enable more masses into adoption through their channels. That's one way BiKi can benefit as an exchange.  
Do you have more information for our readers?
We will be expanding BiKi's global brand and reach even more this year in 2020 and hope to connect with more of the crypto community wherever we go. I personally would be on the field to interact and listen to the communities' pain points as we strive to work even harder to serve them. Feel free to join us on our community chats and groups and connect with us! 
Follow BiKi on:
English Telegram: https://t.me/BikiEnglish
Vietnam Telegram: https://t.me/BikiVietnam
Chinese Telegram: https://t.me/bikicoin
Twitter: https://twitter.com/BiKiEnglish
Facebook: https://www.facebook.com/bikiexchange/
Reddit: https://www.reddit.com/r/biki
Medium: https://medium.com/@bikicoin
Youtube: https://www.youtube.com/channel/UCBDanAqRdF3881Q1GTBUUeg