Social media giveaways are not just exciting for the person receiving goodies but also pretty exciting for the one giving them. So, to keep the excitement soaring, you must use the best giveaway ideas to enhance your social presence. 
From Facebook to Instagram, there are many ideas that you can use to grow your follower base. This can be done by running contests that truly grab followers' attention. 
Contests and giveaways serve as a mode of interacting with an audience while drawing a wider audience from a follower base. You can say that they are a tested way of driving engagement on social media platforms and optimizing your social media marketing strategy. 
1. Like or comment to win the contest
It is similar to hitting two birds with one stone, using the like and comment tactic to win a contest. In this, you can ask your followers to like, comment, or do both on your post to enter into a challenge. You can also use the same tactic to guarantee a chance at winning the contest.
This is an easy way to get contest entries. You do not have to create any forms for entrants. You also get more engagement on a particular post through this. You no longer need to track the hashtags to keep tabs on the entries. 
Using comments and likes to get contest entries or win the contest is probably one of the easiest ways to conduct a giveaway. The process is so easy that a number of people are motivated to enter the contest. Plus, if you wish to filter out any bots who like your post, you can simply demand comments. 
You can also demand specific types of comments. Once the engagement is high, you can witness the social media algorithm favoring you.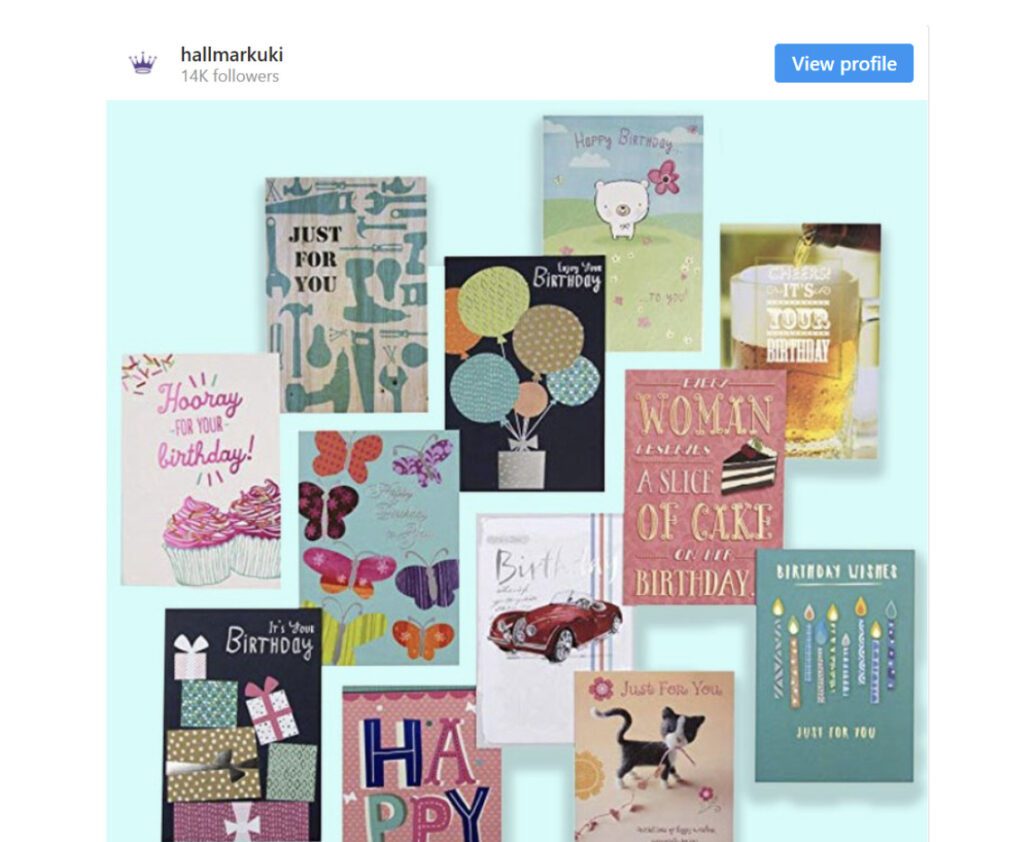 For instance, Hallmark UK and Ireland's Instagram accounts clearly state the entry rules and deadline, wherein they ask for a simple like or comment to win the contest. They also used hashtags to increase the reach of the contest. 
2. Caption contest
Creative urge occupies the best of us, which can be used as a giveaway idea. Using a photo caption contest can foster direct engagement with your audience. 
You can simply put up a picture and then tell your users to add the caption of their choice. You can ask the users to like the caption they find best and announce the winner from there. 
Since the winner's decision is based on likes, the quality is generally maintained to be high. You can also judge the winner on your own. You can tell the criteria of judgment beforehand to make things more precise. 
The engagement amongst the users can also be driven through this. This can serve as a source of building a community on your page.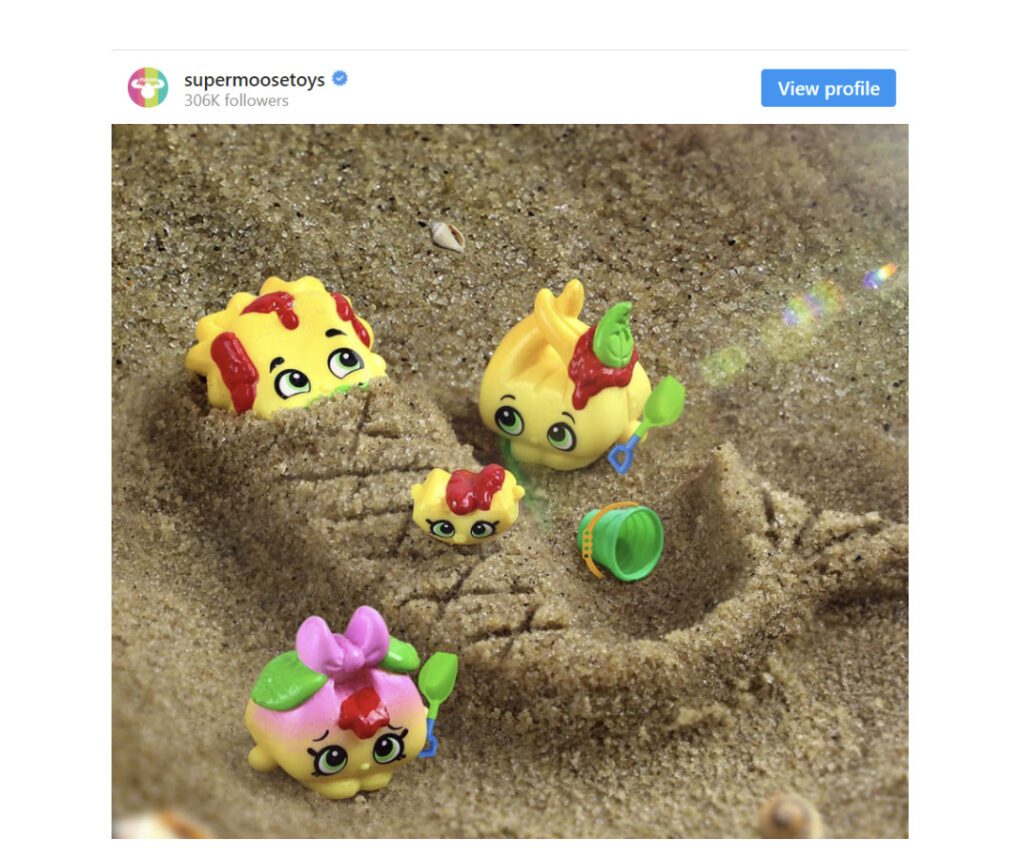 For example, the Shopkins brand usually uses photo caption contests to show off its products. Running such a contest does not require a lot of money. When Shopkins announced the winner, their announcement post got 45 comments, three times more than the last post. 
3. Tag your friend
Simply ask people to tag your friend in a post to enter a particular contest. This will notify the friends and could drive more followers.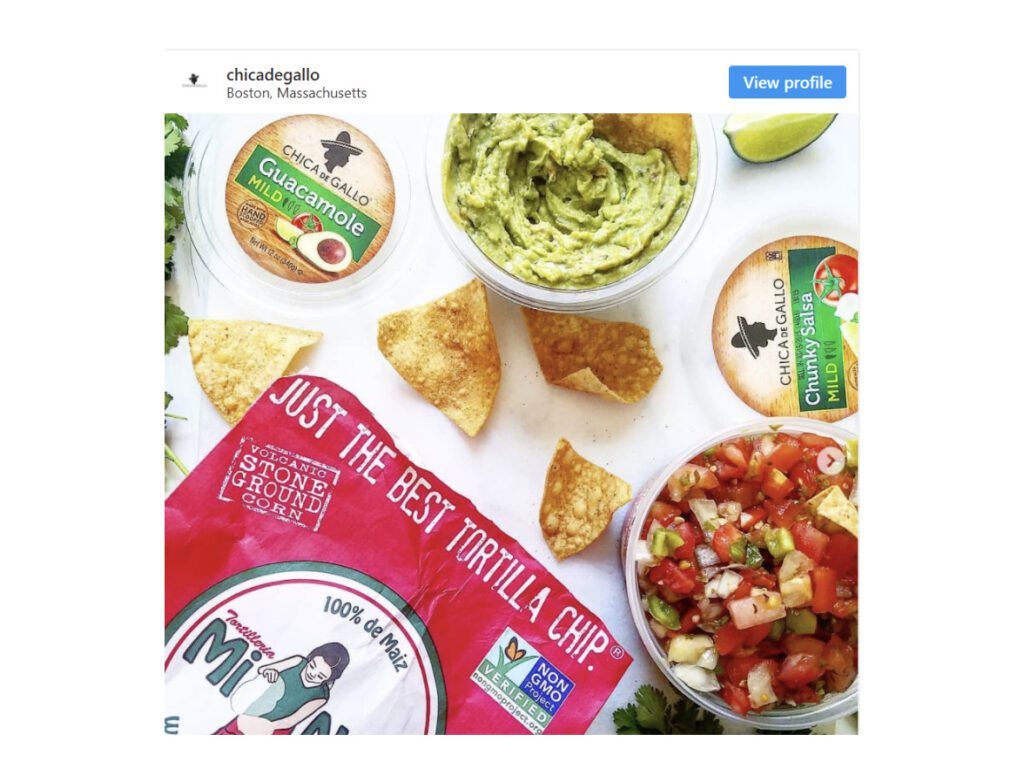 For example, a shoe brand based in Montreal asked participants to tag three friends. This increased the chances of any additional tags. Brands with higher budgets can also put an incentive on tags saying they would double the prizes. '
4. Using user-generated content
For a foolproof community engagement, you can use a user-generated content giveaway. You can ask people for photos, text, or even videos within this. 
Creating such a content bank will help you post these to your page in the future. You can ask your followers to send posts that feature a particular advertiser or sponsor to your page. You can also promote your followers by sending pictures that follow a theme. 
Such contests also help in building testimonials for your social media handles. You can also ask the users to share their stories with the world about a particular brand, product, and even one related to your page somehow.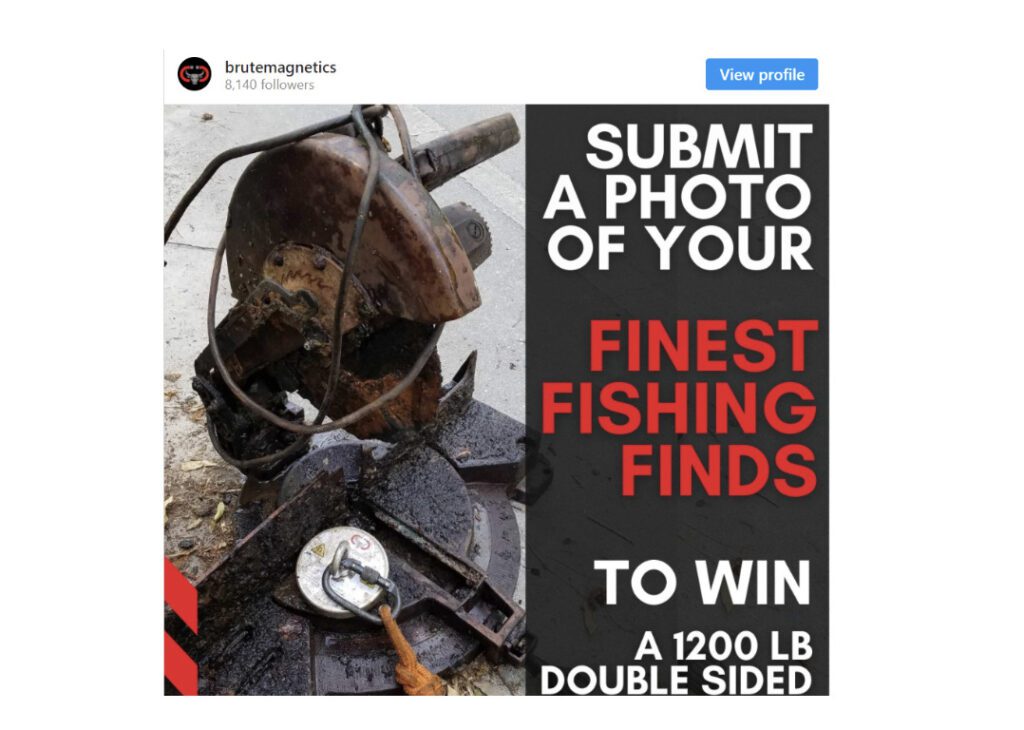 Ensure that the entries you ask for already mention that you will repost them at some point. For example, the page of Brute Magnetic asks for user-generated content that falls under the net of community interests. This makes the entries entertaining for all the followers. 
5. Conduct trivia
Trivia contests have been around for a long time, online and offline. You can use ideas from offline trivia contests on your page. 
Scheduling social media trivia giveaways allows your followers to showcase their talent. You can ask your audience to answer questions related to your page, brand, or even the latest trending topics. 
Typically, you would wish to format it such that the winner is randomly chosen after giving the right answer. But if you select the first individual who gives the correct answer, you will simply shorten the time window for your post.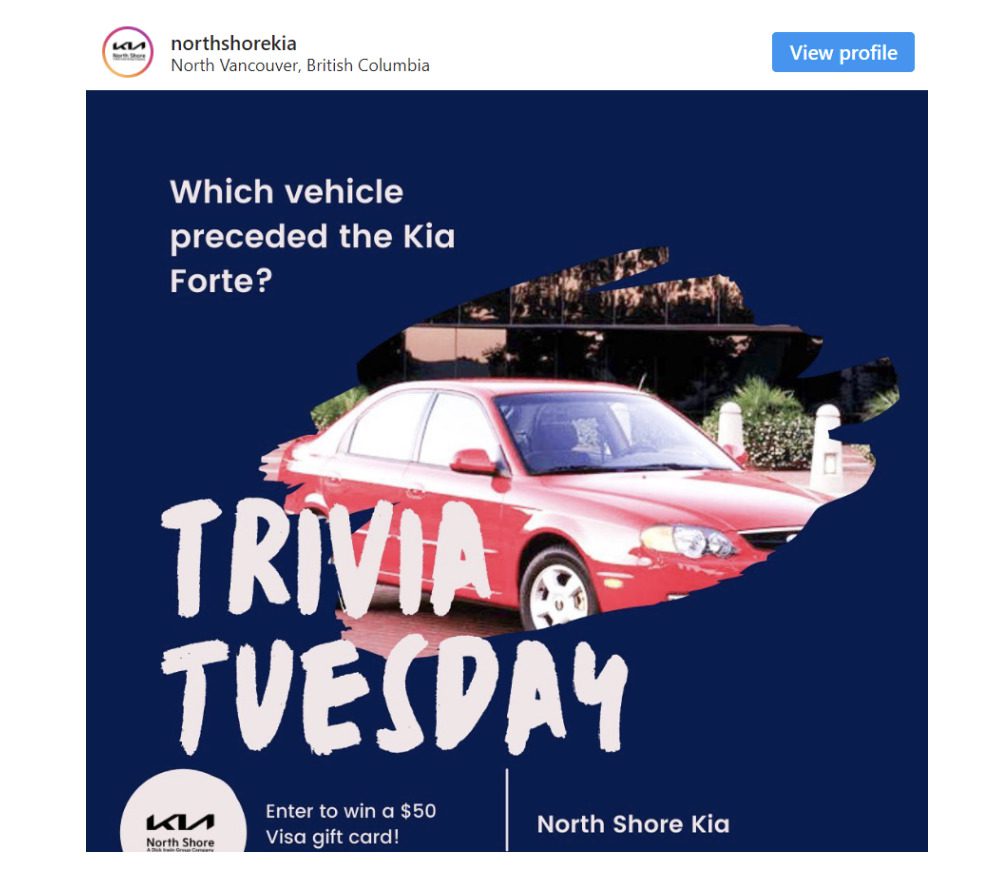 For example, North Shore Kia rolled out a concise trivia contest. It evaluated the audience's knowledge regarding the Kia brand and asked them to "tag your friend."
6. Share the post
People who share a post through a repost application or Story are notified of the posting on social media platforms. It gives a savvy means of running any giveaway. 
You can make a contest post and ask your followers to share it through their stories or a repost application. 
This means it is effortless to keep track of entries and select a winner. Additionally, this helps in sharing posts in high quantities. This brings more traction to your contest and, consequently, to your page. You can use social media management tools to get the most out of it.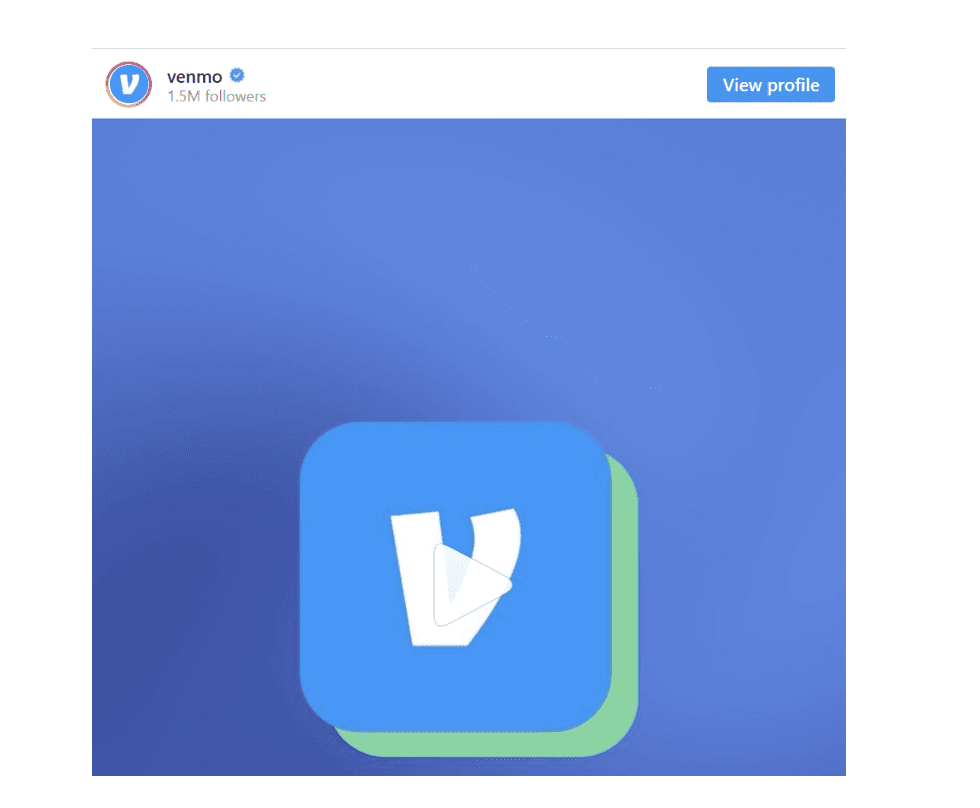 For example, Venmo gave semi-regular cash giveaways. They asked their followers to share the post and tag their friends.
7. Hashtag contest
You can also use social media algorithms to use hashtags for better reach. This can foster an effortless compilation of posts that come from similar topics. 
For instance, through a user-generated content contest, you can simply ask the entrants to post their stories under specific hashtags. This will bring in a good deal of traffic to your page. And keeping track of entries through hashtags is relatively easy. 
The hashtags that perform well help drive traffic back to the post and finally to your page. 
8. Vote to win
People love it when their perception is taken into account. To salvage this sentiment, you can create a contest to ask the audience to give their valuable vote. The voting process can be conducted within the comments section of a post. You can also create a poll. 
Through this means, you can collect feedback through feedback button easily. You can pair this kind of contest with a submission-based campaign. For example, you can choose the winner by voting if a caption contest is ongoing.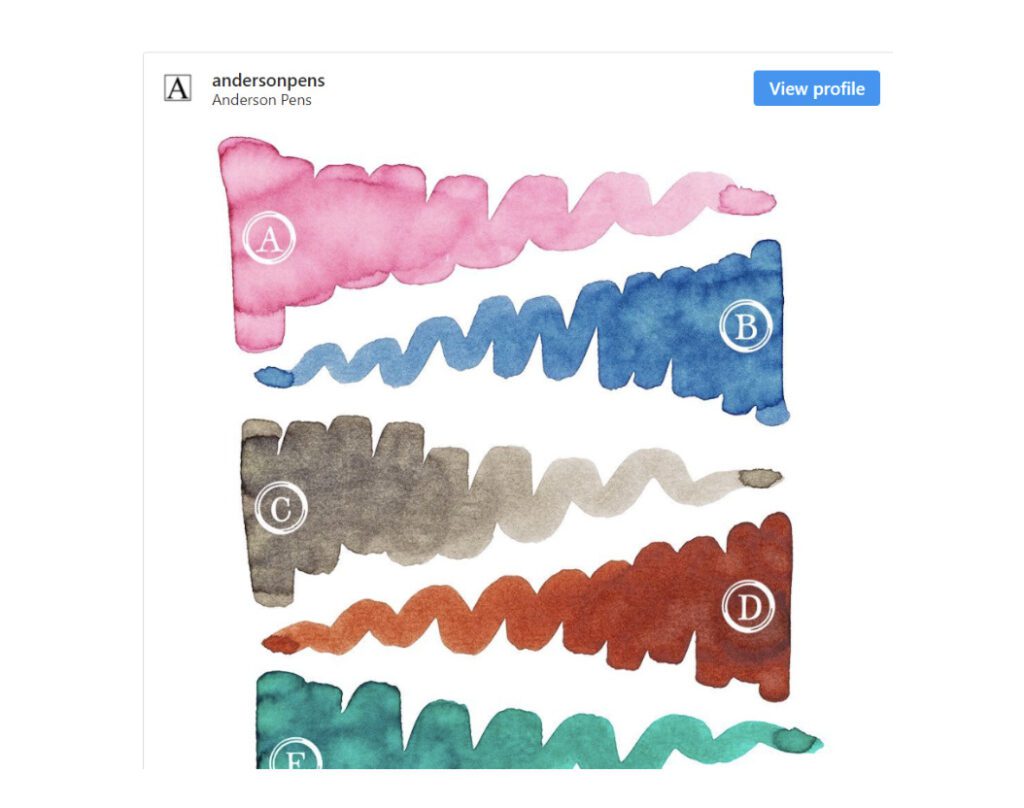 For instance, the Anderson Pens Giveaway includes asking all the ink lovers to review the inks to win a sample of all the four inks featured. They also ask for entry requirements, in which the contestant must like the photo, post their choice in the comments, and follow the page. They also specify the voting window. 
9. Follow to win
You can simply ask your audience to follow your page to enter a particular contest. In this way, you can broaden your audience base right away. If you wish to take it up a notch, you can pair this contest with a "like" or "comment" condition.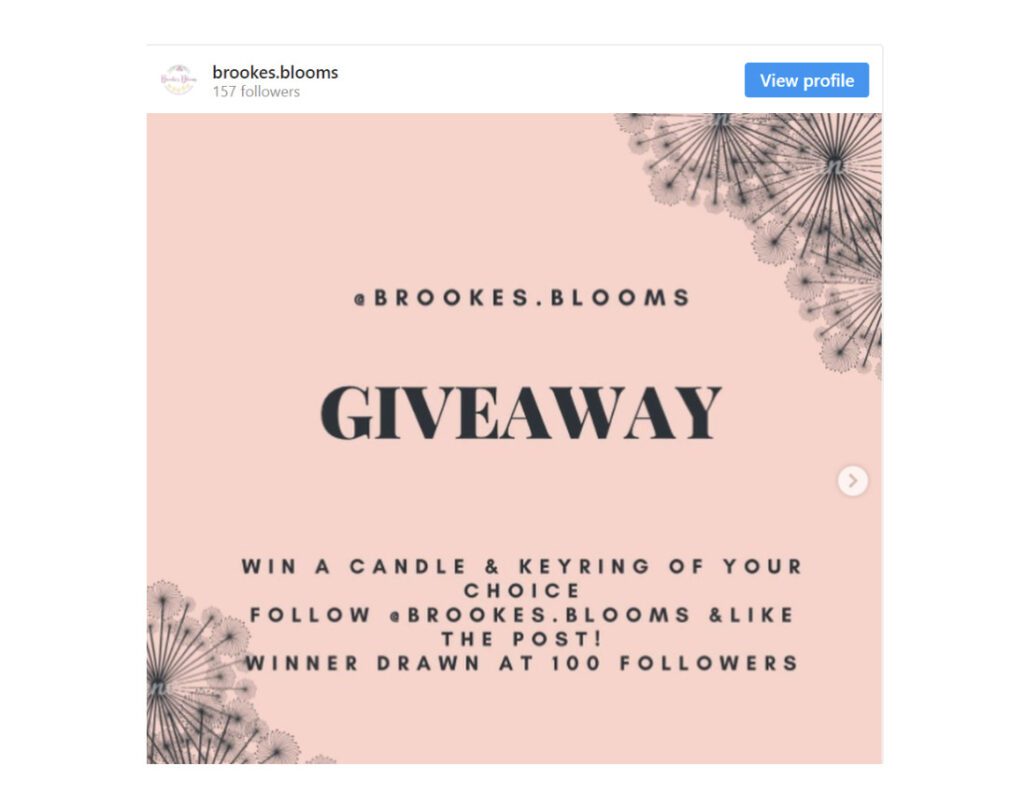 One way of executing this is by setting a follower goal before announcing the winner. For example, you can ask for 300 followers before announcing the winner. 
We can see from the example of Brookes Blooms that they announced a contest to win a keyring and candle of the audience's choice. The only two things they had to do were follow the account and like the contest post. They also specified that the winner would be drawn once the page reached 100 followers. 
10. Pairing with an influencer 
A new way of reaching unique potential followers is to roll out a giveaway contest through a partnership with an influencer. 
To get started, look for which influencers are most popular in your niche and find their contact information by checking their bio links or hunting down their email address.
Here, the idea could be to follow both the accounts, one of the brand and the other of the influencer, to enter a contest. This can result in a mutual gain for your and the influencer's pages. 
You will have to be mindful of the partnership cost. Make sure you only agree to the terms and conditions that match your expectations.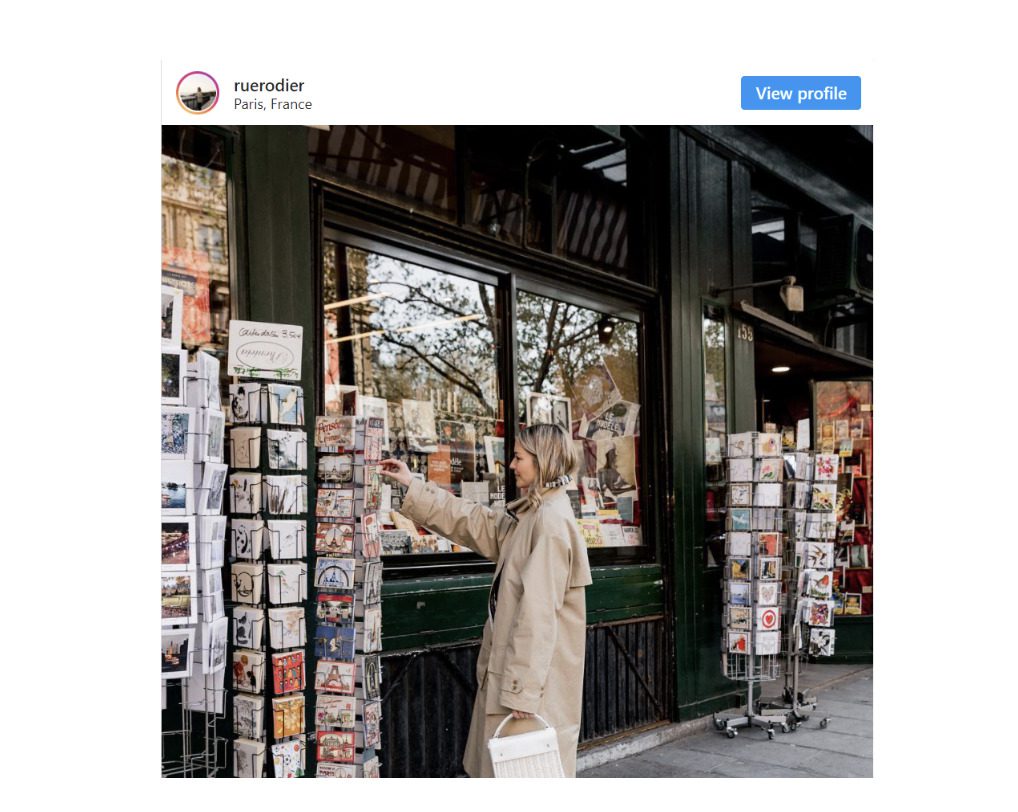 For example, Lufthansa paired with the influencer Marissa Cox to reach around 123k followers on their page. Via the post's comments, Lufthansa managed to gain around 650 followers.
11. Rolling out periodic draws
It is pretty common for people to follow particular pages or accounts for the period of the contest and then unfollow the page. But if you run periodic giveaways and contests like monthly or weekly draws, people will likely stay on your account. 
Most monthly contest accounts have a greater chance of getting loyalty and keeping a consistent follower count.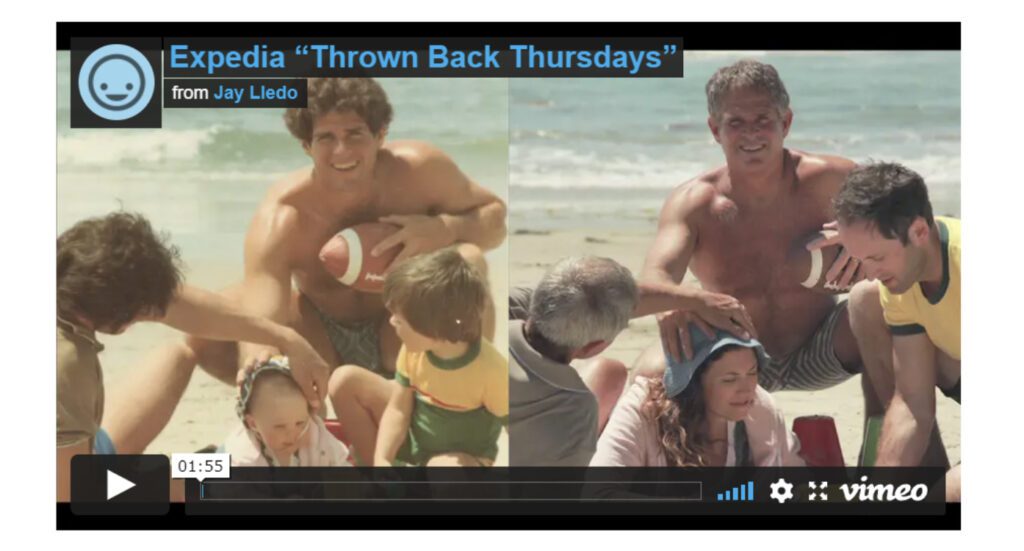 For example, a few years ago, Expedia discovered that #tbt was one of the most famous on Instagram. Through this, Expedia featured posts on its account and published winners only once a week. This strategy encouraged people to follow their page to see if they won the contest. Their followers doubled in less than ten weeks. 
Summing up
With the wisdom drawn from these ideas, you can schedule your giveaway contest from time to time. From simply liking the giveaway post to collaborating with an influencer to drive engagement on a post, each idea has the potential to be the next best thing for your social media account.
You can easily use these ideas to spice up your giveaways and make them an avenue for increasing your follower base and post engagement.