Talking about optimizing a YouTube channel may appear vague unless there is a clear understanding of what activities and the use of available resources can help improve channel rankings.  
A YouTube site algorithm will have its own parameters. Content creators should keep in mind that a well-optimized video is easily searched and make it to the top ranking in search engines. YouTube content is known to be video-oriented, however, there is a lot more than just the content of the video that determines where and how it's ranked. The audience loves watching streaming videos based on various topics such as entertainment, musical, educational, or DIY (Do It Yourself).
YouTube platform is second only to Netflix when it comes to video traffic. It has more than one billion users and 4 billion YouTube view daily, and a staggering 60+ hours of videos uploaded every minute. The chances of a video getting lost in the digital crowd are incredibly high. Therefore, one must optimize the video to ensure that the contents' key sections are optimized using keywords, metadata like Title and description, and video tags — and this can quickly be done through the use of a YouTube Tag Generator.
The dominance of YouTube is reflected in the way people are browsing content on the internet. It is seen that video contents are more attractive than textual content. They also have greater retention power. With so many options catering to different niches are available to the audience, how does one stay ahead of others?
Even businesses are now turning to advertise on YouTube as it is cost-effective and has a wider audience reach. One of the main factors that impact a video content ranking on YouTube is the viewing consumption hours. The more is the view time better is the ranking. How does one make sure that the video attracts enough viewers in the first place? The quality of content will make sure that they stay longer on the channel.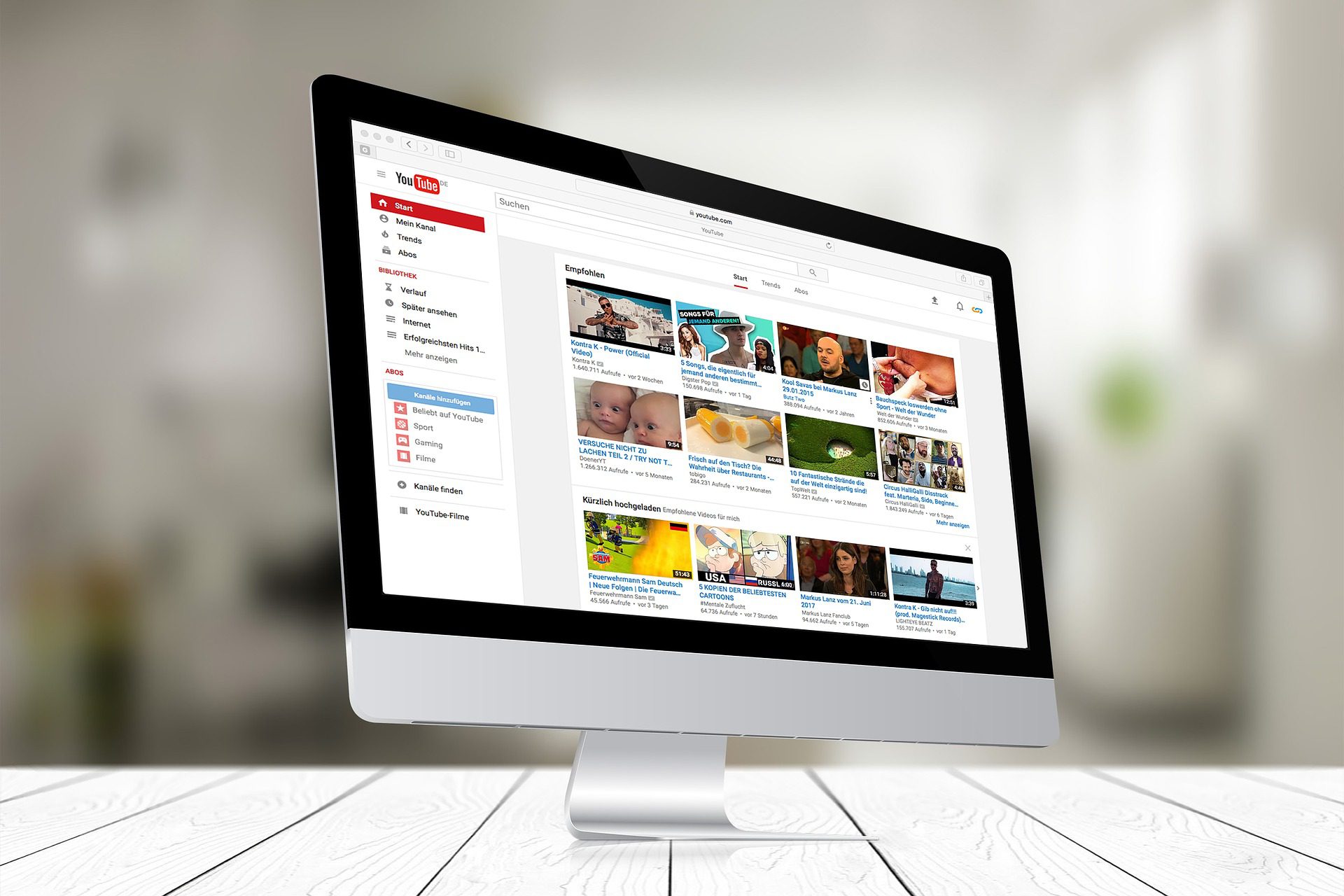 How to Use Keyword Tools for YouTube
Businesses and marketers take the help of SEO experts to improve search rankings. The SEO firms help in finding the right keywords and phrases that are relevant to the content. One can also use the keyword tools from SEO firms like Zutrix. 
Zutrix's YouTube keyword and tag generator tools help optimize the algorithms that cater only to YouTube and not to websites, blog posts, or other content. Even though there will be keywords overlap, one should focus on the content. Once it is decided what type of content one will have on YouTube, one should decide on the video content, including its Title. Planning a few keywords or phrases is important as they should go along with the content. One should also consider the competes for keywords for possible ideas.
Once a few keywords are short-listed, they are typed in the Zutrix keyword tool individually for evaluation. The research tool will throw up many suggestions for either considering them or changing the content idea altogether. The good thing about the keyword tool research report is that it will let one know whether the planned video is worth making or not. Some topics may be saturated but still relevant to one's business; then, one should look unique with certain tweaks.  
The SEO tools help in bringing quality and relevant traffic. This alone helps in increasing the chances of conversions. The performance is measurable with the Zutrix rank trackers that give the results of SEO strategies used. The SEO is easily tracked at any point during the campaign. This facility is a plus point, which is not available in traditional marketing activities. There, one can keep track of what is happening and when it is happening.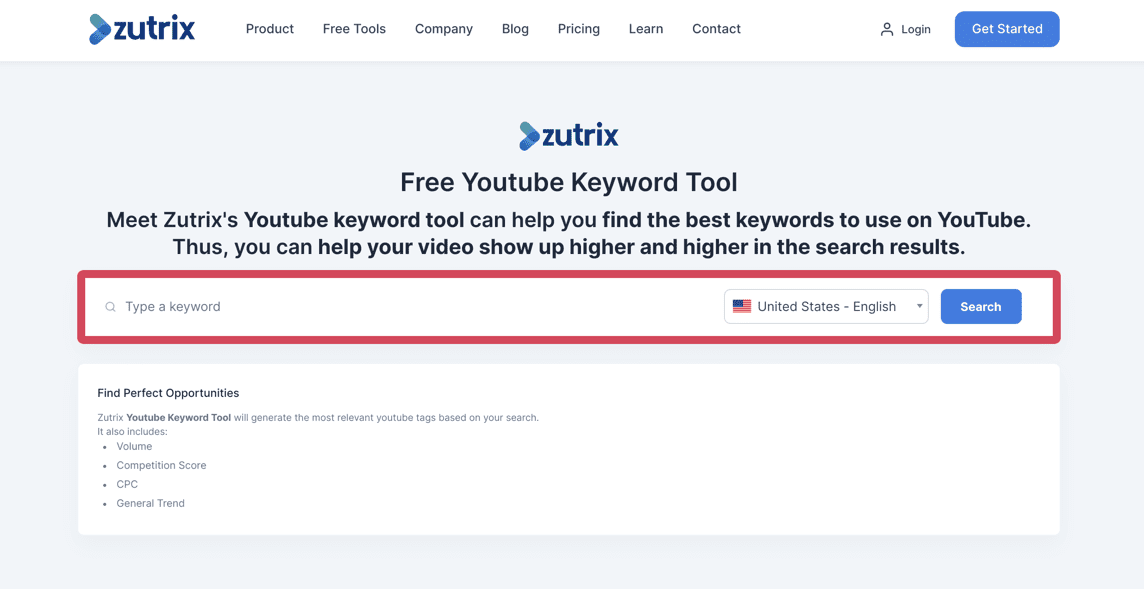 Tracking the Keywords Used for YouTube Video
Mastering the use of keywords helps in knowing which keyword should be used for particular content. The SEO rank tracking software from Zutrix helps determine whether the SEO campaign is in the right direction or if there is scope for improvement. The results will allow one to make necessary changes for better video rankings.
To ensure that the keyword tool from Zutrix is utilized to the fullest, one should check every keyword for the video content topic. One never knows which keyword or keywords can throw up as a good and effective choice. As a good SEO strategy, one should go after a heavily populated keyword if searched extensively as per the keyword tool result.
By understanding what keywords are getting the most attention and what people expect when looking for them, this can provide quite an opportunity for anyone looking to reach more audiences through video content. In short, this is simply one of the best wats to promote your business on YouTube. As important as content creation is, you also need to have a basic understanding of how SEO and YouTube search results work as well.
How to Optimize YouTube Videos Using the Keyword Tools
Title
The Title is the most critical part of any video content. The Title should be precise and crisp as it contributes to the video ranking on YouTube.  A viewer may get attracted to the video tile and start viewing it, but after some time, they may abruptly terminate the engagement. This is because the video content did not match with the Title.  Therefore, it is important to have appropriate keywords in the Title as it helps people find the relevant video easily. One can take keyword suggestions from the keyword tool and try to use more than one keyword in the Title for an exact match while searching.
Description
Descriptions give the audience an idea of what the video is all about. Other than the Title, one also needs to consider the description of the video. In the description, it is recommended that keywords are used multiple times as they are critical for search optimization. They can be the same as those used in the Title. Using the company website URL in the description section helps the viewer to visit the website for additional product information, as shown in the video.
Keywords should not be stuffed in the description and should be used in a balanced and seamless manner, as both Google and YouTube have powerful algorithms in place that tell it where and how to rank video content.. The YouTube video description plays a huge part in SEO strategy. The YouTube algorithm determines what kind of content it is based on the description.
Tags
Video tags are used to correct those who misspell the are channel names while searching. One may use both the correct and incorrect versions in the tags so that YouTube identifies the channel which people are looking for.  It is important to find out how one's channel is searched on YouTube. The analytics tool will tell whether the channel has been misspelled or not during searches.
YouTube Keyword Tools Summary
With more videos now being created and uploaded in any given minute, getting exposure for your content is now harder than ever. Not only does one need to have a solid content creation and marketing plan in place, they also need to know why and how videos rank on YouTube.
In summary, we have discussed how to have an effective SEO optimization of video content on YouTube channel using the keywords tool and proper. For proper use of keywords and metadata, one can refer to the recommended tools and solutions listed above, or actually search through Google and YouTube to find the latest trending topics on what's working best for ranking video content online.
If you enjoyed the content in today's article, you will likely benefit from our latest reference guide on keyword planners and how they are useful in writing better content that can rank higher in Google.