Branson, Hannibal, Independence, Kansas City, and St. Louis are some of the most popular and picturesque cities in Missouri. There are so many incredible road trip opportunities in Missouri that include both rural and urban destinations. 
This Midwestern state is full of history and has friendly residents from St. Louis to Kansas City. The Show-Me State doesn't disappoint road trip enthusiasts with its charming small towns, natural wonders, historical sites, fun vacation destinations, and family-friendly attractions. 
We'll share tips to have the best road trip possible in Missouri, including what to expect when you're driving. And if your visit inspires you to move there after being a tourist, we'll show you how to get the most affordable auto insurance.
Missouri Auto Insurance
If you are a resident of the Show-Me State or desire to move here, it's important to know about auto insurance coverage and rates in Missouri. You must have a minimum level of auto insurance to drive legally in Missouri. You can lose your driver's license without minimum coverage and your future insurance rates will increase as a result. 
You can look online to find the cheapest car insurance in Missouri. Rates are based on your driving record, ZIP code, age, and the vehicle theft rates in your area. Auto insurance rates vary by insurance company, so compare rates online or meet with an insurance agent to find the most affordable rates. 
Road Trip Tips
Make sure you have plenty of snacks and drinks in the vehicle. There are many great restaurants to stop at and try on your adventure, but you will need some sustenance while in the car. Water is one of the most important things to bring when traveling to keep you hydrated. 
If it's the winter months, make sure you have blankets and warm clothes in case of an auto breakdown or accident. Heavy snowfalls or ice storms can cause traffic accidents or highways being closed in the winter months. You don't want to be stranded in your vehicle without these items. 
When packing, remember what activities you will be doing and what places you will visit. You will want comfortable shoes and clothes for traveling. Don't forget to pack sunscreen. It can get up to 100 degrees in the summer months. 
The temperatures in Missouri vary greatly depending on the season, so check the weather forecasts to be fully prepared. Make sure you have clothes to layer, coats, gloves, and scarves for winter. For summer, shorts or light clothing is needed. 
You will want to be prepared for your travel adventure before heading out on the road. There are some simple things you can do before your trip begins to make it safe, fun, and smooth. 
First, make sure you have proof of auto insurance and auto registration documents. Missouri Highway Patrol state troopers are friendly, but you don't want to be stopped without these vital documents. 
Getting a car checkup or making your regular maintenance visit is important before you take off on your road trip. Regular oil changes, fluid replenishment, tire checks, and other regular maintenance will ensure your vehicle is ready to hit the road. 
Get plenty of sleep and be well-rested before you begin your drive. If you have other travelers on your trip, you can take turns driving. If you feel sleepy or drowsy while driving, pull over to rest for the night somewhere it is legal to sleep in your car.
Where to Visit in Missouri
Once it's time to set out to see the Missouri road trip attractions, figure out your route. Missouri is a large state with many interstate and state highways. Planning your route can maximize your time, keep you on a schedule, and prevent you from getting lost. 
Kansas City is the most populous city in Missouri and includes Independence, which was the home of President Harry S. Truman. If you are a foodie, Kansas City barbecue is a must-try. Kansas City is known as the "City of Fountains" and also has a great music scene. 
St. Louis is the second-most populous city in Missouri and the location of the Gateway Arch. It is located at the intersection of many interstate highways, including I-64, I-70, I-44, and I-55. It is home to culture, history, and many popular attractions.
If you like sporting events, St. Louis is home to the Blues hockey team and the Cardinals baseball team. Kansas City is the home of the Chiefs football team and Royals baseball team. There are also many other smaller athletic teams in these cities. 
Springfield, the third most populous city, and nearby Branson are both located in southwest Missouri. Springfield is known as the "Birthplace of Route 66" and has a lot of historic attractions. It's also a great place to enjoy the outdoor beauty of southwest Missouri.
Branson is a fun tourist destination with Silver Dollar City theme park and many entertaining shows. The bright lights of Branson are family-friendly, while nearby Table Rock Lake is great for water lovers. 
Columbia is home to the University of Missouri and is located about halfway between St. Louis and Kansas City on I-70. The University of Missouri is affectionately known as Mizzou and serves as the flagship university of the state. 
Mizzou was the first public university west of the Mississippi River. This gorgeous campus is worth a visit during the fall when the leaves are changing color. Downtown Columbia is full of fun restaurants, coffee shops, and shops. 
Jefferson City is about 30 minutes south of Columbia and is the state capital. It is located on the bluffs of the Missouri River and showcases a lot of state history. Visitors can tour the old Missouri State Penitentiary, which is supposedly haunted. 
Lake of the Ozarks is a popular tourist attraction in the middle of the state. This huge lake has more shoreline than the state of California and an abundance of lakefront restaurants and bars. You will see people on jet skis, boating, and waterskiing daily during the summer months and golfers enjoying the many local golf courses.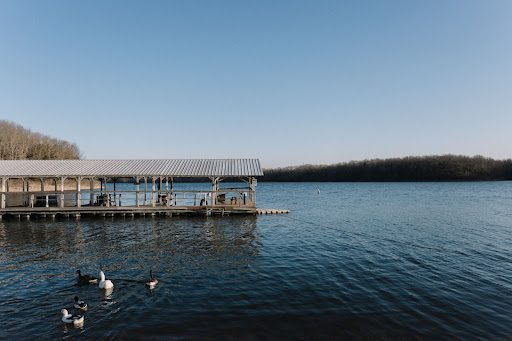 Cape Girardeau sits on the mighty Mississippi River on I-55 between St. Louis and Memphis, Tennessee. The Trail of Tears Park is nearby and the historic downtown area has restaurants, breweries, and shops. If you like visual or performing arts, you will find many events at the River Campus of Southeast Missouri State University. 
Ste. Genevieve is a French Colonial settlement. You will find many picturesque wineries and scenic locations on the Mississippi River. The town is full of historic buildings, bed and breakfasts, and tasty restaurants. 
Make a plan for the cities you will be traveling and what stops you will make along the way. There are travel mobile apps that have maps or guides to help you with planning your route. 
If you are into the outdoors, southeast Missouri has many state parks, hiking opportunities, and waterways including:
Elephant Rocks 

The Meramec River

Mark Twain National Forest

Ozark National Scenic Waterways 

Johnson Shut-Ins Park 
Other cities and towns in Missouri worth a visit:
Hannibal was the hometown of Mark Twain and the inspiration for two of his most popular books. 

Hermann is located in the Missouri River Valley and has strong architectural, food, and wine influences from its German settlers. 

Saint Charles is a suburb of St. Louis, just west of the city on I-70 and has a charming downtown Main Street full of shops and restaurants. 
The Show-Me State lends itself well to an adventurous road trip any time of the year. There are places to visit for families, outdoor enthusiasts, history buffs, and foodies. 
Melissa Morris writes and researches for the auto insurance comparison site, AutoInsuranceEZ.com. She is currently a resident of Florida, but spent 35 years of her life in Missouri and still visits the Show-Me State annually. 
*The images in this article do not need any captions or attribution. We only provided the citation so you would know they are free for commercial use. Please do not include live links to the photos as it will detract from the value of the other links.
**Please do not publish this disclaimer**