Digital marketing is becoming more important every day, in these first months of the year it has accelerated due to the pandemic. Businesses that did not have an online presence had to get to work to be at the forefront and fight the battle in the digital arena. All this has only anticipated a situation that was going to come anyway.
An entrepreneur with vision detects this perfectly, and that's how Harley Cannard built a successful business. It all started with a phone call he had with a friend, and there between ideas, the idea of starting an e-commerce company came up. At first, the investment would not be much, in fact, it was only 100 dollars that were invested in internet advertising.
Thanks to that social media campaign, Harley's friend's idea generated in just 9 months $800,000 and after 1 year just over a million dollars. The success that his business had was very fast, sometimes even surpassed by the magnitude that his company was acquiring.
Cannard's passion for marketing and e-commerce began when he was a personal trainer. Being able to handle some of his clients and seeing what the network market and advertising had to offer gave him the first spark of inspiration. Then he only dared to put an idea into action and move forward despite the mistakes that were being made along the way.
How to cope with rapid growth
When you start a business you expect moderate growth that can take years, you are never prepared enough to grow exponentially in months. This has not only happened to Harley, but many companies have also experienced it, the most recent case was Zoom. And that's where the CEO's ability to get ahead and meet demand must come in.
That's what Harley did, take decisions and actions to deal with excessive growth. They had to build more digital infrastructure, systems, and procedures. Also, he and his team had to make a large investment in training to run a business the size of AMZ. It was not the same to run a business where only he and his partner were, to run one where they now had 20 employees and in a matter of months.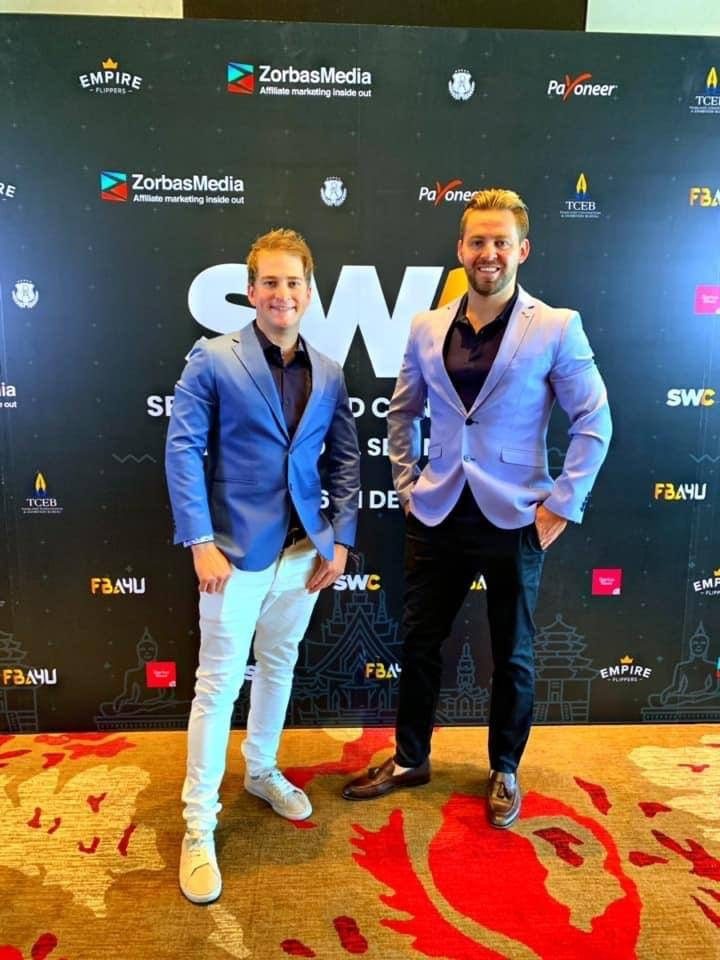 Harls says the biggest challenge they had to overcome was learning in just months what takes years to do. He admits that it almost got out of hand, but that they never had a plan b. Their philosophy was that they had to adapt or die trying. With passion and effort in learning, they managed to move the company forward, which today has offices on two continents.
Today, the Harley company offers a wide range of services related to e-commerce and digital marketing. Their customers come from all over the world, and looking back they remember that what started with a $100 investment today is a business that bills $200,000 a week. This shows how powerful an idea can be when you carry it out.
Investing for growth
Once the idea is successful there is a vital part, which is to be able to continue with the sustained growth of the business. For this, it is necessary to know how to invest the profits generated. For Harley, this was essential, since a bad investment can mean the failure of years of work.
Thanks to his experience in marketing and social media he was able to successfully carry out a correct investment. Expanding the team to continue offering quality and ensuring proper management to each customer. Therefore, he had to invest not only in hiring but also in constant training.
To be able to give complete and high-quality service to its customers is what satisfies Harley the most. Seeing how the profits of these companies increase because of the work you have done is very rewarding.
Harley wants to continue to grow and it is also his desire to be able to give back to his community some of what he has earned. In this sense, he has set out to bring joy to children in the neediest parts of Pakistan, where he plans to build a school dedicated to technology.