Edu Pruni is a recognized model, entrepreneur, and influencer in his country. His goal is to reach new markets, both with his brand and with his ventures. Since he started in the world of modeling, he knew that he would not only dedicate himself to that, and he did not hesitate for a moment to begin building his brand in social networks.
His image grew as his face appeared in well-known magazines and as an ambassador of great brands. That led him to gain relevance in the networks, where he often published images of exotic places and luxury cars. One of his great passions is engines, something he has been able to unite with his other facets.
Edu has been combining each of his activities, going from model to influence, and later took the big step to become an entrepreneur. He realized that his great popularity in social networks, especially Instagram, would serve as a great window to promote his business projects.
He couldn't have been more right. In a short time, he harvested his fruits, which started as a restaurant today in a recognized chain in his country. This fact shows the influence that a personal brand has on the success of a business.
It should be noted that Edu Pruni is only 24 years old. In his short life, he has reaped great success, always doing things with passion and working hard. A message that he wants to show to all those who follow him on his Instagram @edupruni page.
His Beginnings as a Model
Pruni began his journey to success in the modeling career. After completing his studies gave way to covers and red carpets. He quickly stood out in this world, his appearances in renowned magazines were more and more constant, as well as seeing him in the company of some celebrity.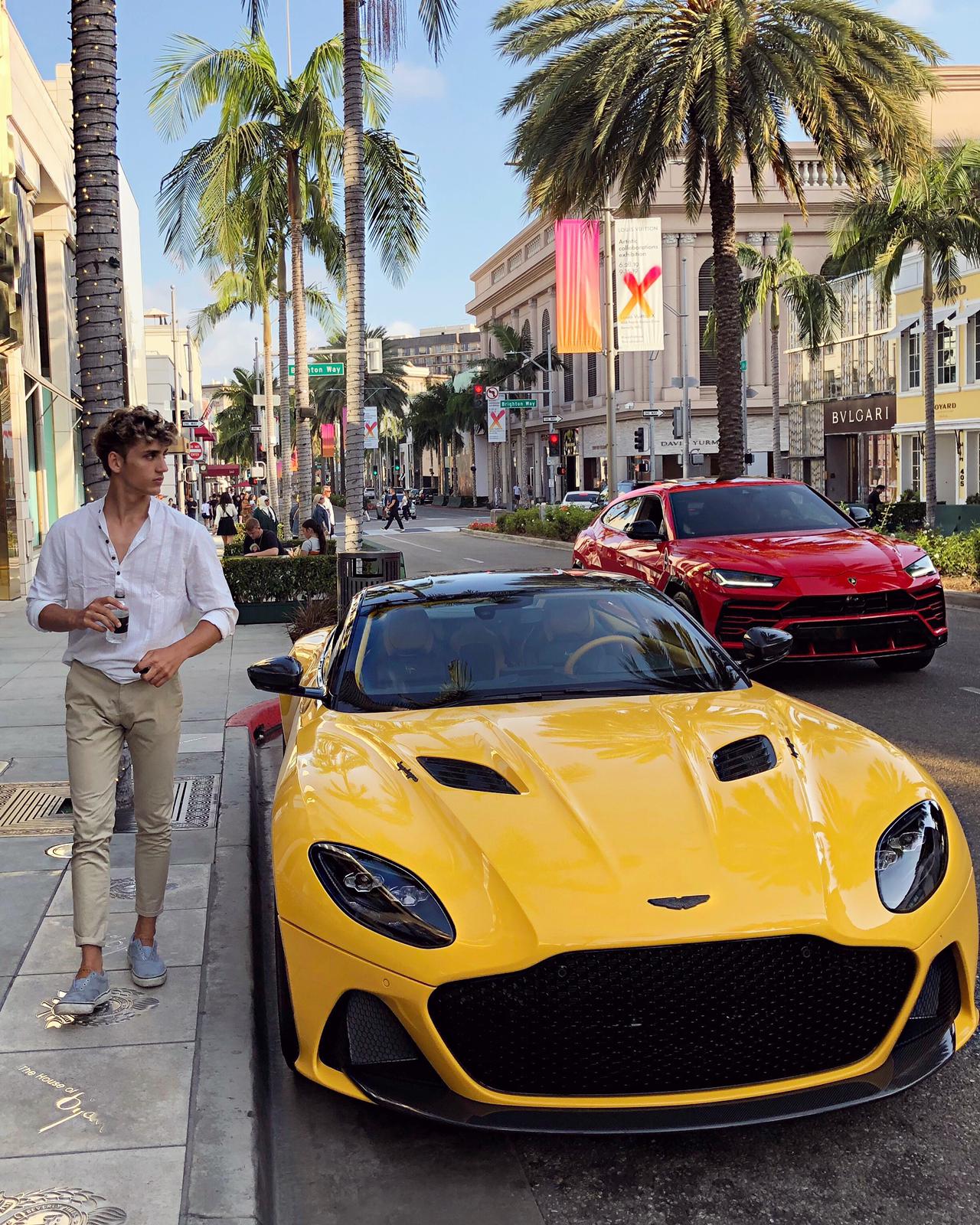 Some of his most renowned collaborations were with London Magazine, Varon with Loewe, Corte Inglés, the campaign for Honor of Huawei, Balr, HBO Spain, among others. All the brands and magazines mentioned are of great international recognition. So his life as a model is successful, which gives way to another of his facets, social networks.
A Real Influence
One thing leads to another. You just have to know how to do things right to string together one success after another. So, using his career as a model, Edu decides to start attacking the world of networks. It was clear to him from the beginning that being able to reach the masses was going to serve his highest purpose, to be a successful entrepreneur.
He was working on his Instagram page, offering value to his followers through powerful messages, powerful images, and showing off his lifestyle. That meant he had an ever-growing audience. Today he has nearly half a million followers on his account, all earned with effort and dedication.
Using the personal brand, he has built up in networks took him to where he needed to launch his next project. It was a genius move and shows how focused Edu is on achieving his goals. This is something he is aware of and wants to inspire other young people who are just starting.
It's Time to Start
The time has come to make one of his dreams come true, and he couldn't have done it at a better time. With his brand solidly established, he launches a restaurant, which is one of his great achievements in the business world.
The expansion of his business came soon after, placing several points throughout the city, becoming the owner of a chain of renowned restaurants. Edu knows that coming to this was the result of his hard work, and making decisions is at the right time. Above all, he emphasizes building his brand and combining his passions to get to the top.
Now all he seeks is to continue growing as an entrepreneur, model, and of course, as an influencer. Some may think these are opposite facets, in the case of being an entrepreneur and an influencer in networks, but for Pruni, it is all the same because he does it with passion.
His message will continue to reach hundreds of thousands to inspire many.