Bitcoin was unable to hold $40,000 after making its ATH of just below $42,000. For the past several days it has been struggling in the $35,000. Now analysts at JPMorgan warn that potential big corrections might be on the way if Bitcoin fails to reclaim $40,000.
According to analysts, trend-following investors might choose to cash out if Bitcoin is not able to maintain its upward trend. The influx to Grayscale Bitcoin Trust is a key factor for Bitcoin to make a breakout above $40,000.
"The flow into the Grayscale Bitcoin Trust would likely need to sustain its $100 million per day pace over the coming days and weeks for such a breakout to occur," said JPMorgan analysts. 
Institutional investors are the main driving force behind Bitcoin's recent rally, but retail traders have yet to join the game. Bitcoin hovering at its current level deters many on-lookers from entering the market. Unless Bitcoin picks up some uptrend moves soon, traders could get tired and take profit. 
No matter which direction Bitcoin takes, futures traders could take advantage of Bitcoin's volatility to earn profits. Futures trading enables traders to long or short Bitcoin. Traders can borrow leverage from exchanges to greatly enhance their buying power. Futures trading with leverage is extremely profitable during market sell-off, where large quantities of bitcoin are dumped into the market. 
Established in 2017 and headquartered in Hong Kong, Bexplus is a leading crypto derivatives trading platform offering 100x leverage futures trading on BTC, ETH, LTC, EOS, XRP and etc. Following the next few steps, you can start to grow your wealth.
Sign Up 
Bexplus requires no KYC so you only need to open an account with an Email address, in just 1 minute. Once registration is complete, a trading account and a demo account with 10 BTC are opened automatically.
Risk-Free Trading with 10 BTC
Bexplus is a user-friendly platform featuring a demo account. Traders could use the demo account to improve their skills and learn to control their emotions. Inside the demo account is 10 BTC and they are replenishable. The demo account is a sandbox for traders to try out different strategies without worrying about losing money.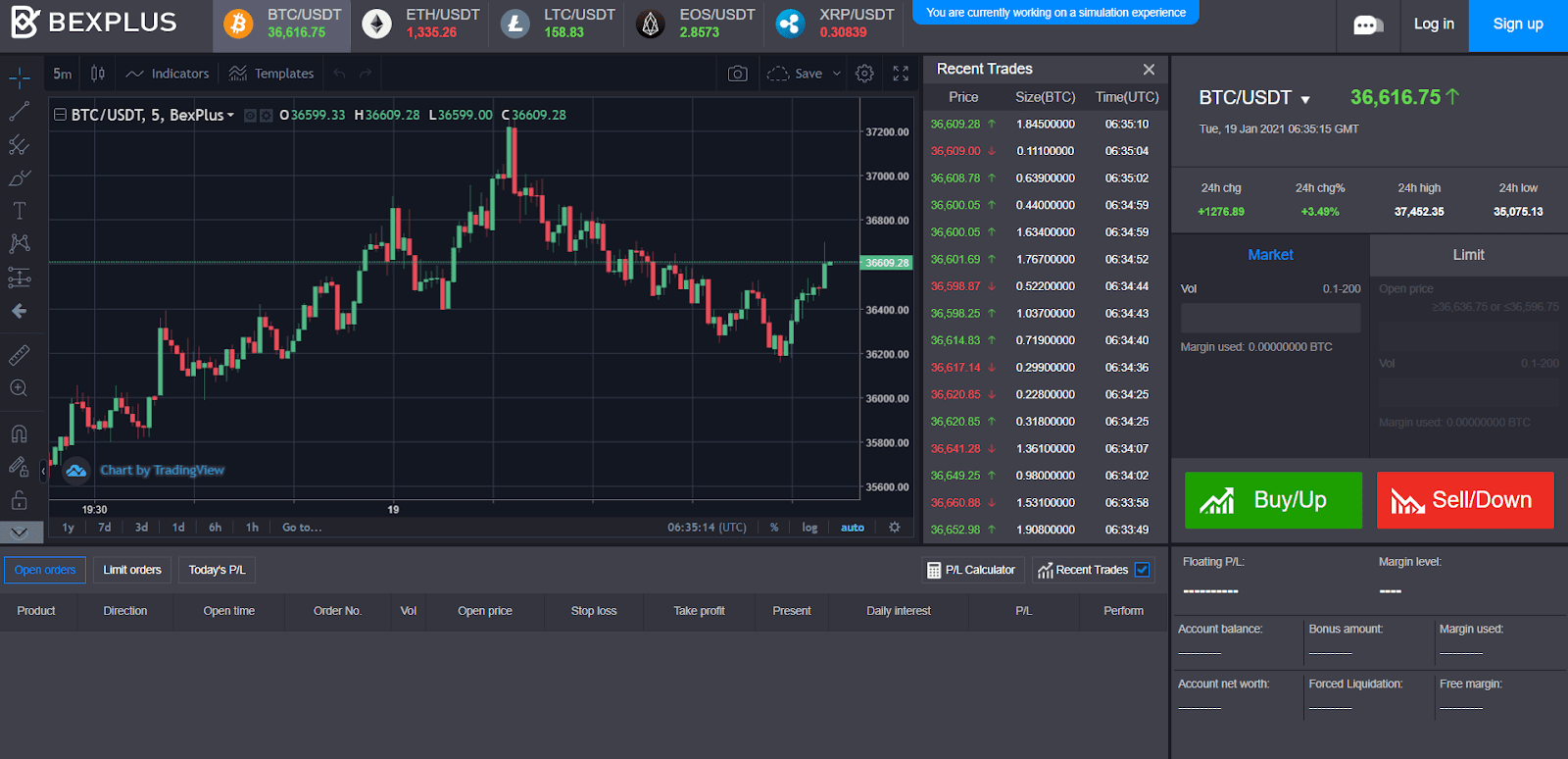 Make A Deposit And Claim Bonuses
No deposit fee is needed. Traders can start by depositing 0.001 BTC. Bexplus supports Bitcoin, ETH, and 11 other cryptocurrency deposits, as well as USD, EUR, and GBP deposits. Withdrawal requests are handled 24/7 and it only takes about one hour during workday. 
To enhance traders' profitability, Bexplus offers a 100% deposit bonus to every trader. Deposit 1 BTC and you will get 2 BTC, and up to 10 BTC is available for each deposit. The bonus is not withdrawable but could be used as margin.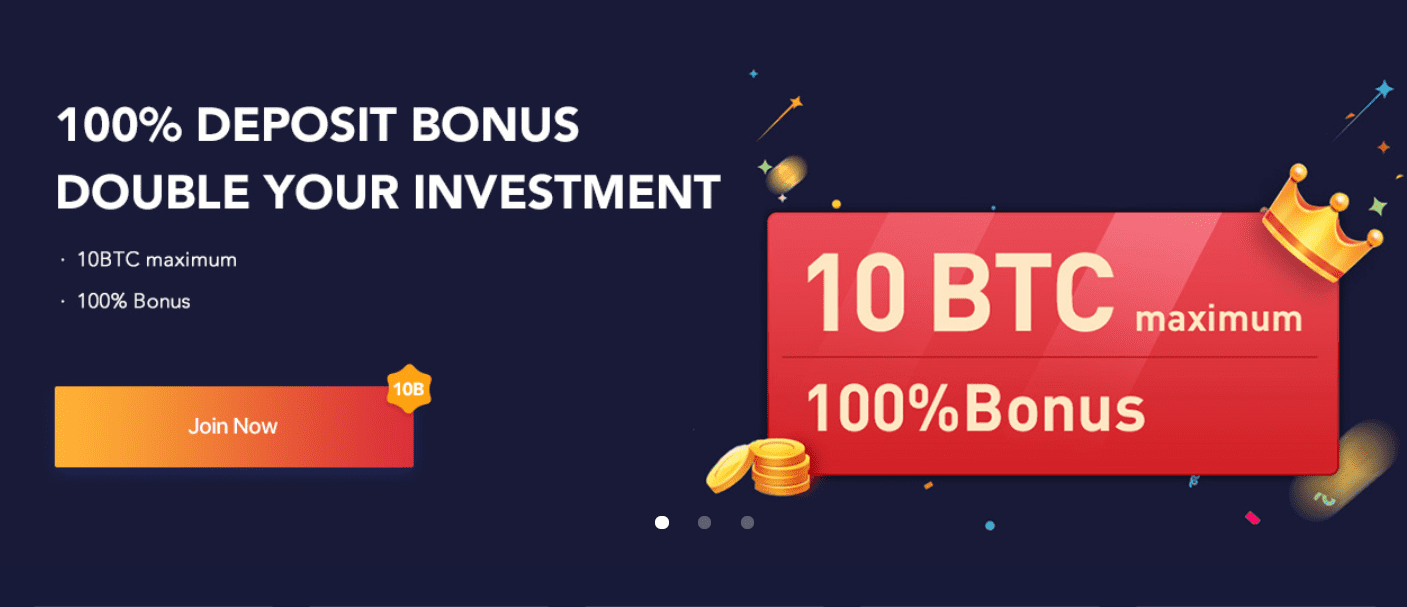 Earn Passive Income With Bexplus
Bexplus interest wallet offers up to 30% annualized interest. For those who want to hodl Bitcoin, the Bexplus wallet is an ideal place to earn passive income. 
The interest is calculated daily and the revenue of the deposit will be settled monthly. The monthly interest is calculated as (S*I/365*30)=MI. S represents the sum of the deposit, I stands for interest, and MI is the monthly interest.
If you deposit 10 BTC in your wallet, the monthly interest you would receive is (10*30%/365*30)=0.24 BTC. While most lending platforms require traders to deposit at least 1 BTC, traders can make a deposit starting from 0.05 BTC on Bexplus.
Bexplus platform has everything you need in becoming a successful trader, from educational materials to your own account manager. No matter which way Bitcoin goes, you can always find opportunities at Bexplus.