Open interest on Bitmex's bitcoin derivatives market hit a new low of 45,122 BTC, dropping 16% when the news of its co-owners Samuel Reed getting arrested in Massachusetts. Four co-founders and executives of Bitmex were accused of failing to prevent potential money laundering events that involved people in the United States. Bitcoin price took a plunge to $10,437 from $10,883, representing a 4.11% loss.
The past few years have been eventful for BitMEX. In 2019, BitMEX faced a few scandals, one of which accusing BitMEX of intentionally liquidating clients for profits. Then several months later, there was a large leak of user data and its Twitter account was hacked. This incident aroused widespread concern for the security of trading platforms.
The scandals of BitMEX raise some serious red flags. Fortunately, there are many mature trading platforms providing secure and transparent futures trading services. Boosting different advantages, they cater to a variety of traders. 
One of the most worth-trying platforms is Bexplus, a bitcoin-based cryptocurrency exchange offering 100x leverage perpetual contracts trading to 5 mainstream cryptocurrencies, including BTC, ETH, LTC, EOS, and XRP. 
Bexplus is especially favored by three types of traders with its unique features, if you fall into these categories, you may want to take a tour at Bexplus.
Trade on Bexplus if you dislike KYC
Headquartered in Hong Kong and established in late 2017, Bexplus provides services worldwide, including the U.S., Japan, Iran, Korea, and Saudi Arabia. With no KYC requirements, traders can register with their Email and start trading within minutes. 
Trade on the go with the powerful Bexplus app
The trading App is a strong feature that sets Bexplus apart from Bitmex. Bitcoin trades around the clock and huge price swings could occur any minute. If you hope to monitor your account anytime and anywhere, the Bexplus app is the right tool for you. With the 24/7 notification, you can stay updated with the market.  All data and assets can be accessed through all kinds of devices including desktops, mobile phones, and tablets.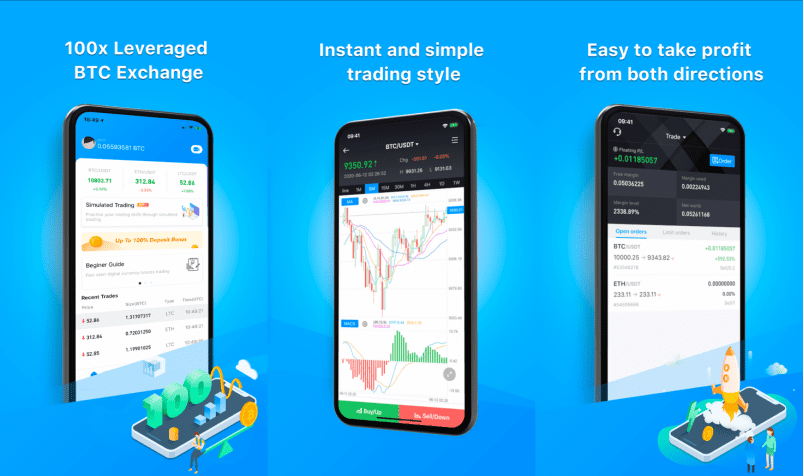 Trade on Bexplus if you are a beginner
The interface and rules of Bitmex are rather complicated for beginners. The user-friendly and full-featured UI of Bexplus caters to the needs of not only veterans but also beginners. Users can quickly familiarize themselves with the UI by using the trading simulator. If you are keen on analyzing the market trends, there are a variety of drawing tools and indicators to choose from.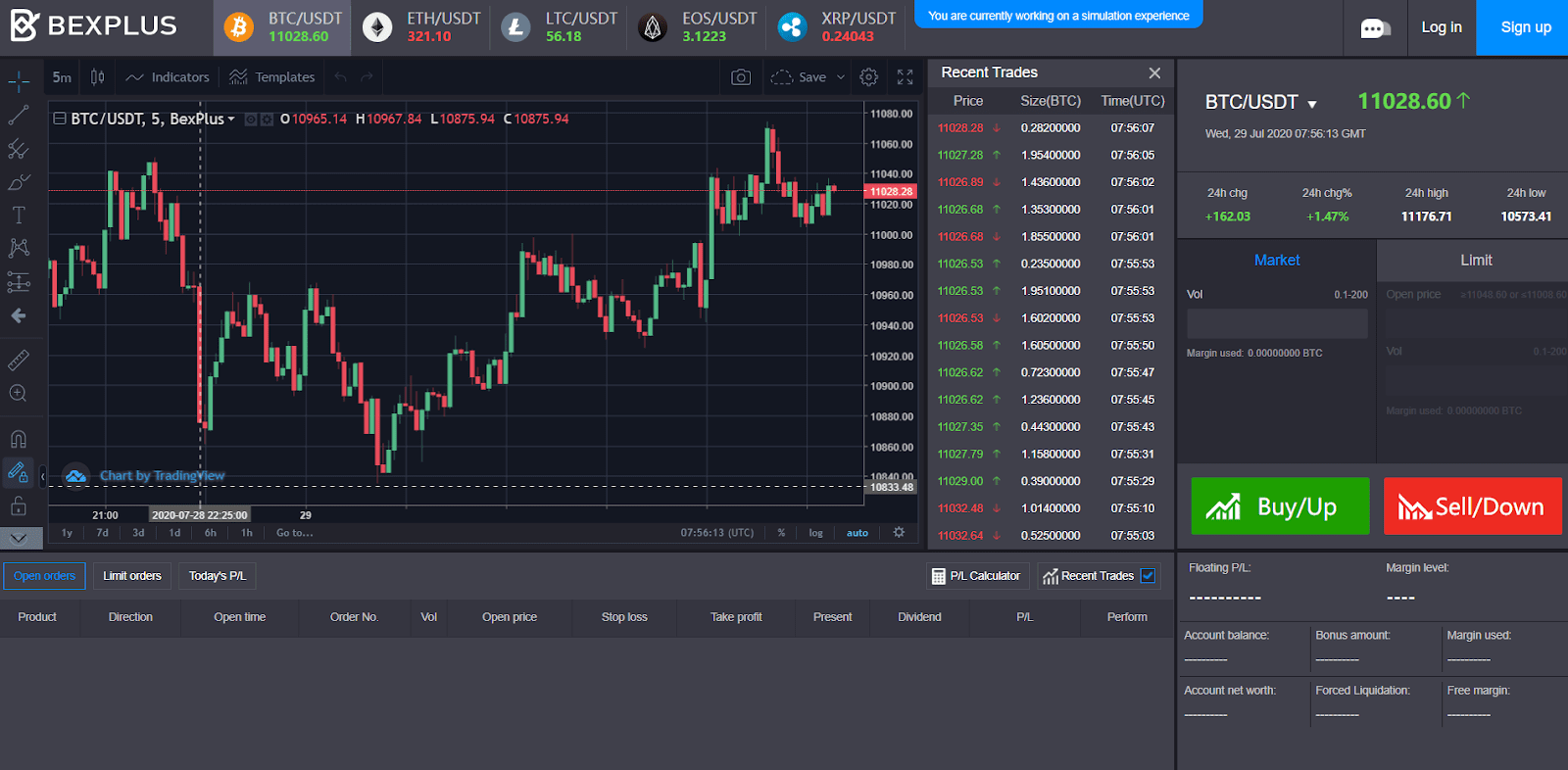 Another useful tool for beginners is the P/L calculator. Before opening a contract, traders can calculate the estimated profit/loss and fee on it.
Finding a suitable platform is the first step to success. Bexplus is one of the best alternatives to Bitmex, especially for U.S. traders. Bexplus now provides up to 10 BTC deposit bonus to users. If you want to maximize profits with BTC, don't hesitate to try Bexplus.
Advantages of Bexplus
No KYC requirement, registration with Email verification

Demo account with 10 BTC for traders to get familiar with leverage trading

100% bonus for every deposit and 10% off of transaction fee

Intuitive and full-featured App on Apple App Store and Google Play

Affiliate program with up to 50% commission reward

24/7 customer support