Before video blogging became very popular, it was easy to make a video blog. If you look at the first video blogs, you might notice that they weren't professional. This is because they didn't have proper software.
However, to become a vlogger, you need more than just an enjoyable personality and creativity. Here's a step-by-step guide to start vlogging in 2022 where we discuss 6 steps to becoming good at vlogging.
1) Do Your Research
Whenever you want to start something, do a bit of research on it. Before you start vlogging, you need to understand what makes a good video blog. Having the right vlog ideas helps.
If you're not the researching type, and you'd like to take a shortcut on how to do it for success, not to worry, we've already done a bit of research for you. There are approximately 5 things that directly affect the quality of your vlog:
Identifying audience

: Focus on figuring out who your videos are going to cater to. Once you identify your target audience, you can start making videos for that specific group.
Valuable content

: The video content you produce for the audience needs to be relevant. Your audience needs to see it as relevant, and the information you provide needs to be valuable for their experience.
Quality of the content

: Nowadays, video production is very important for vlogging. We can't post poor-quality videos because that makes us seem unprofessional. Here are some great

video editing tips

you should check out.
Consistency

: As with every type of content we post for self-promotion or other types of promotion, consistency is key. If you post a video once a month on your vlog, it's likely that you'll lose many subscribers.
Distinctiveness

: Perhaps the most important factor, you need to be distinct from the rest. This means that you should actually do a little research on what other video bloggers are doing and try to add your angle to that.
2) Get the Right Vlog Gear
This goes in line with the third factor we mentioned previously, the video quality. You need to make good-quality videos. You can do this by getting the right vlog gear, and your toolkit should include:
Cameras or phones

: Yes, it's plural because you should always have a backup when you're doing a

vlogging session

. Make sure you have a quality camera on your phone or a separate one for video recording.
Microphones

: If you're going to do this professionally, make sure you have good mics. It's a good idea to get wireless mics before you start vlogging. This way, you don't have to record the audio after recording the video.
A tripod

: This can come in handy when you're doing an interview or some kind of still shot. Tripods eliminate the "shaking hands" effect from a video, and they're quite good when you need to record over 10 minutes of footage in one place.
Lighting

: It's very important you make sure that the lighting is appropriate for your videos. Make sure you have a solution that will make anything you're promoting or presenting visible and in-focus for the audience.
3) Tip For Your YouTube Channel
It's important that you design the way your YouTube channel looks. Try making it unique for your audience. Also, think about the consistency factor for your vlog. It might be good to schedule your YouTube videos.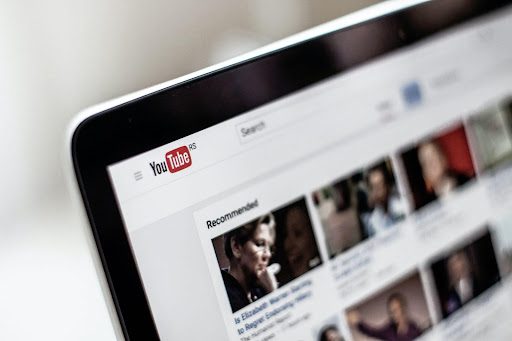 Prepare your content in advance and schedule the visibility. Only you'll have access to it before the date and time you schedule for publication. 
4) Understand Your Audience
It's good to pitch some prototype videos to your family and friends to see what works and what doesn't. This also helps you identify your target audience, see who likes the content most. Once you understand the audience group, you can promote your YouTube channel.
Also, a great way to promote your channel to your audience is to use your Instagram account. Using any social media can bring you a larger following and help grow your vlogging popularity.
5) Build a Personal Brand
Make sure that you build your brand by promoting your logo in the video intro. This should be the first thing your audience sees. A logo can make a vlog brand very recognizable. Just look at some of the top vloggers.
Another way to build your vlog brand is to use the hashtags available on the platform. Start vlogging with these up your sleeve and your vlog's visibility will skyrocket. Also, hashtags might make you more recognizable.
6) Become Good At Video Production
Being good at video production has a lot of aspects, but editing is very important. It doesn't matter if you're posting on your YouTube channel or on Vimeo, the video needs to be good.
Software such as Lightworks or WeVideo can help you achieve a type of editing quality that you've probably seen in movies. It's something that will help you become a vlogger in no time. You just need to learn how to use the software.
Conclusion
To start vlogging, you need to get the right vlog gear, make a YouTube channel because it's one of the most popular video platforms, learn a bit about video production, build a personal brand, and think about your target audience. Hopefully, with this guide, you'll become a vlogger in no time.