This young entrepreneur of 23 years is currently a recognized influence. In the beginning, he was part of a great team of content creators. Kevin Macri has dreamed of having financial freedom since he was very young. Since he was 12 years old he wanted to influence the masses through his ideals. He was the composer and bassist of a cumbia pop band in his native Uruguay, called El Sonido de la Costa.
This successful young man has in his favor his fervent, determined, and bold personality, which has driven him to achieve all his goals. From a very young age, he understood that to achieve your goals you must be determined. To do everything necessary to successfully achieve every task that leads you to your goal. Kevin Macri despite his young age currently leads a team of 50 social media salesmen.
All The Talent in One Place
He developed part of his talent during his stay in the WIFI team. Which is a team of 30 people who live in the same place, in which Kevin developed until last year. In this mansion, he shared tasks with all the specialists required to create any kind of digital content.
Macri was part of this group of creative experts, editors, screenwriters, technical producers of film and sound and marketing, and business staff.  Our entrepreneurial model was in charge of developing the digital business area.
However, after a change in the direction of the group, Kevin was excluded for no reason. That's why he took all his experience and dedicated himself to form his group of marketing and sales experts. Continuing with the work he was already doing, but this time on his own to fulfill his dreams.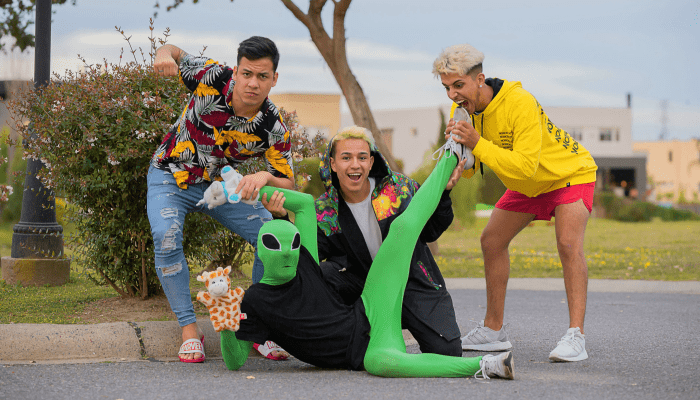 Climbing The Ladder
Like any other entrepreneur, our successful influencer did not into the position he held within Team WIFI. He worked from scratch in this production company, with perseverance, hard work, and a lot of effort he managed to climb positions within the company. Until he was in charge of leading the marketing and sales group, with more than 30 people in his charge. Kevin Macri worked to make 350 social networking channels the best on the web.
Yesterday's Engineer is Today's Influencer
Some may think this is an exaggerated comparison, as for many people conventional careers are still a social ideal. But it is necessary to accept that these entrepreneurs have created an innovative business model. Where they can develop their skills and achieve economic solvency.
Something that in the past was only possible by studying a conventional career and hopefully getting a good job. Of course, being an influence is not as easy as they say, being a Youtuber also requires preparation. This entrepreneur has not only prepared himself to find the best way to reach his followers.  He has also looked for the best methods to transmit the knowledge he wants to teach through his networks.
 Just like any other business, this one requires perseverance, hard work, and dedication. But at 23 years of age, this Influencer shows us that it is possible to have economic solvency even when you are so young.
Inspiring New Talent
This passionate about networks and content is a great inspiration for young people who want to get into the content creation business. Many young people around the world want to generate income by creating and teaching the world interesting content.
Although Kevin has had these instincts since he was very young it is never too late to start. Businesses, like love, are ageless. To start developing yourself as a good influence or YouTuber you must decide to do so and dedicate yourself to it.
Just like this young and successful influencer has managed to understand perfectly the new codes and strategies of digital marketing. Discovering, developing, and implementing new business units and commercial techniques in the digital world.
This multifaceted Influencer has positioned itself as a reference point for all young people who wish to undertake in the digital market. Leaving us the hope that anyone can achieve their dreams, with the only premise of working for it. Trust in yourself and start taking the reins of your future because reaching your dreams is possible.