Bank of America: Reaffirms Apple's "buy" rating with a $215 price target
Wamsi Mohan, the analyst of bank of America, found that Shenzhen is a material center for iPhone's supply chain, and Suzhou is also a popular spot for Apple suppliers according to the analysis of Apple(AAPL). However, Mohan regards that these "important" factories in Shenzhen and Suzhou is convertible as long as the lockdown period was not substantially extended that Apple and Foxconn have the ability to move production to move elsewhere in the short term.
Morgan Stanley: The Rivian is given ar price target at 147 dolla, which is bullish on its market appeal
In his latest rating, Morgan Stanley auto analyst Adam Jonas said Lucid Group's stock of around $27 is still significantly overvalued, and he thinks it may only be worth around $16. By contrast, while Rivian is now above $60, the stock looks more affordable. While Jonas also doesn't expect Rivian to be profitable this year and next, Rivian's greater mass-market appeal and more orders are worth gaining a higher share price in the future.Jonas expects Rivian's shares to reach $147 a year, more than 140 per cent higher than its current price, enough to get an outperform market rating.
Barclays: Cut its Rivian price target to $42 from $47 and maintain its "shareholding" rating
While demand for its R1 series of electric cars seems better than expected, Rivian's "sharp cut" in production for fiscal 2022 could disappoint investors, analyst Brian Johnson said.
Rivian reported after-hours earnings on Thursday for Q4 revenue of $54 million, below the consensus estimate of $64 million; an adjusted net loss of $1.242 billion from $355 million a year earlier; and an adjusted loss of $2.43 per share versus market expectations of $2.05.
In addition, the company expects to produce 25,000 cars in 2022, a figure partly dragged down by component shortages, and without which its plant would have to be able to produce up to 50,000 cars on all production lines.
BMOCapital: Raised the price target on Chevron (CVX) to $170 from $140 and maintained its "overweight" rating
BMO Capital analyst PhillipJungwirth said Chevron's Analyst Day demonstrated its progress and commitment to a high return and low carbon strategy. Jungwirth is optimistic about Chevron because of its strong exposure to oil, its higher weight in upstream industries than other complexes, and its strong financial flexibility in returning capital to shareholders.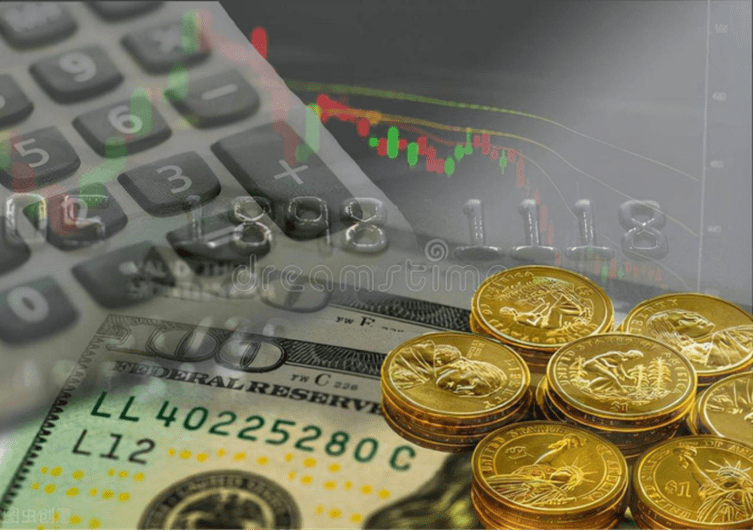 Morgan Stanley: Cut its Meta Platforms price target to $325 from $360 and maintain its "overweight" rating
Analyst Brian Nowak said he has cut Meta(FB.US) revenue forecasts for fiscal 2022 and 2023 by 5% and 4%, respectively, and lowered adjusted EBITDA forecasts by 10% and 15%, respectively, as his preliminary analysis of Reels usage and monetization ratio shows that Reels drives growth in the short term.
EvaluateResearch: Give WIMI Hologram a "buy" rating with a $7 price target
Fast-growing companies like WIMI Hologram(NASDAQ:WIMI), which are valued based on expected growth because of their technology-intensive businesses, are trading prices and sales multiples relatively higher than benchmark indices such as the Nasdaq and the S & P 500, the analyst Ketan Chaphalkar said.  WIMI Hologram has a buy rating and a target of $7.00 a share.The main reasons for the rating include: 1) strong growth in the first half of 2021; 2) leading technology development peers and superior continuous innovation capabilities; 3) the holographic AR market has huge growth potential.
The company is in its early stages of growth and plans to buy the company in the future, and any future acquisition could be an increase in its growth prospects. Driven by rapid organic growth in the software and semiconductor sectors, the company should also show strong growth in net revenue and CFO / FCF.
The company is expected to continue to focus on two key areas: the development of holographic AR technology and the semiconductor business. From the first half of 2021, it is foreseeable that the company will continue to maintain rapid growth in revenue and earnings per share.
Benchmark: Cut the price target for GM (GM.US) to $75 from $80 and reiterated its "buy" rating
Analyst Michael Ward cut its forecast for GM, saying a semiconductor shortage could limit recent production levels.However, Ward said it favored GM's ability to set record financial results, raise capital investments and return cash to shareholders at some point.