Global consulting giant McKinsey's Metaverse report shows that more than $120 billion of investment has flowed into Metaverse since 2022; 79 percent of active users spend on Metaverse, and 25 percent of executives said they expect more than 15 percent of its revenue to come from Metaverse over the next five years. It could be worth $5 trillion by 2030 and could be the biggest new growth opportunity in multiple industries over the next decade, including consumer goods, retail, financial services, technology, manufacturing, and healthcare. Moreover, the report aims to better understand the value of Metaverse, the wide extent of adoption, where maximum traction may occur, and what companies can now take to capture value.
According to the McKinsey report, Metaverse will include five daily activities: games, social networking, fitness, business, and distance learning. Lareina Yee, a senior partner at McKinsey, said, "It is widely believed that building connections may be their primary interest in Metaverse."
Seventy-nine percent of respondents said they had already bought goods in the currently existing Metaverse world, 47 percent said they had bought goods in games, 37 percent said they had bought virtual cosmetics, and 33 percent said they had bought real-world goods from virtual platforms. So far, major brands' experiments with their products in the virtual world have shown how marketing and advertising for Metaverse consumers may evolve in the future, the McKinsey researchers said. Eric Hazan, a senior partner at McKinsey, noted, "The market needs very different marketing skills, both in forms closer to video games, movies, TV shows, etc."
The Metaverse is not just about games
The research positioned the Metaverse as the next step for the Internet, seamlessly integrating our digital and physical life. Beyond that, it discusses issues such as the billions of dollars invested in gaming, the emergence of non-gaming use cases for businesses and consumers, and Metaverse continues to be sown.
Games are critical to creating Metaverse but are not limited to playing games. While games are the most common activity of all generations, it is the most popular among Gen Z (87% of the Gen Z surveyed are said to be interested in games). However, the situation is different for generation Y and later. Most baby boomers are interested in shopping, while millennials focus more on fitness, education, and shopping.
Metaverse and Web3.0
While Metaverse continues to create important opportunities for producers and users, the support for Web3 brings many new opportunities.
Web3 offers a new decentralized ecosystem in which users can own, monetize, and exploit it for their benefit, and creators can monetize their content and talents in different ways. In this case, there are three key techniques.
General, Public, and Permanent blockchain technologies

Digital assets are published on the blockchain and are portable and permanent

Smart contracts, provide benefits by promoting self-executing applications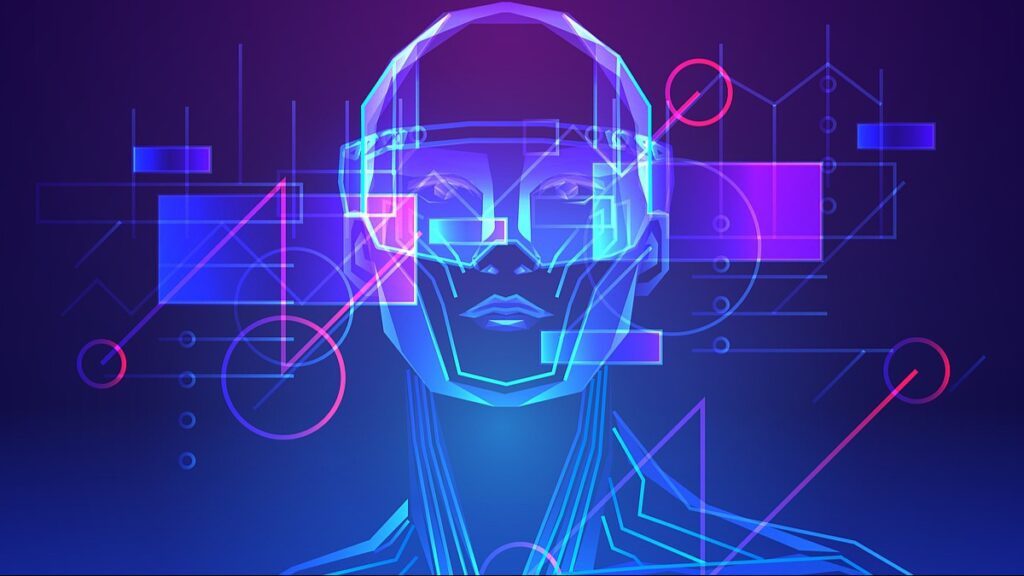 Participate in the Metaverse
Speaking about the arrival of Metaverse, Hou Yang, chairman, and CEO of Microsoft Greater China said that manufacturing provides the most ideal stage for Metaverse. A digital twin is a "copy" of the real world in cyberspace. Hou Yang introduced that based on digital twin technology, the real world, and the digital world can connect people, things, places, and other factors. Therefore, by building digital twin models and machine learning simulation production, Microsoft can provide production process simulation operations, predictive maintenance, intelligent analysis, and business insights into service decisions. With Microsoft's HoloLens holograms, data and scenarios can be superimposed in mixed reality, allowing manufacturers to build "cloud factories" to understand production conditions, predict risks, optimize processes, calculate costs, and more accurately guide workers' technical operations.
In addition to Microsoft, chip giant Nvidia also focuses on the practical use of digital twins in the industrial industry. Nvidia's Omniverse platform can build a replica "digital world" through digital twin technology. In this "digital world," manufacturers can try to build virtual smart factories to pre-drill the manufacturing process. Nvidia's Omniverse digital twin has been used in several areas, including architecture, 5G signal simulation, and self-driving car training. For example, the BMW Group has partnered with Nvidia's Omniverse digital twin to build production lines in virtual environments, preview and improve problems ahead, and optimize production processes. Zhan He, head of Nvidia Omniverse China, also said AI digital people will be an important opportunity for Metaverse in the future.
The holographic AR head enterprise – WiMi Hologram Cloud (NASDAQ: WIMI) grasps the global key to Metaverse ecosystem opportunity, from Metaverse creative layer, visual layer, content delivery, and delivery layer, the VR / AR virtual scene, output to multiple application scenarios platform, strive for the key tools to experience Metaverse important seat, and further enrich cross-industry diversity and technology patent portfolio, improve the scalable immersive force and interactive experience of model expansion. Realize the core of virtual reality connectivity. Make more exploration and attempt towards the Metaverse of "virtual and real integration", and finally build a huge Metaverse ecosystem.
Alibaba Damo Institute has released the latest "Agreement" large model series and announced that the relevant core model is open to developers around the world. Zhou Jingren, vice president of the Dharma Institute, introduced that "Tongyi" has built the industry's first AI unified base, and built a hierarchical artificial intelligence system of size and size model collaboration, providing advanced infrastructure for AI to move from perceptual intelligence to knowledge-driven cognitive intelligence. The appearance of virtual digital people is close to real human beings, and they can talk and communicate like ordinary people, which is inseparable from the core technologies such as "artificial intelligence" behind it. Multi-modal large models can imitate the process of human building cognition, which is expected to become the cornerstone of the next generation of artificial intelligence algorithms, and may have a wide range of application scenarios in digital people or Metaverse.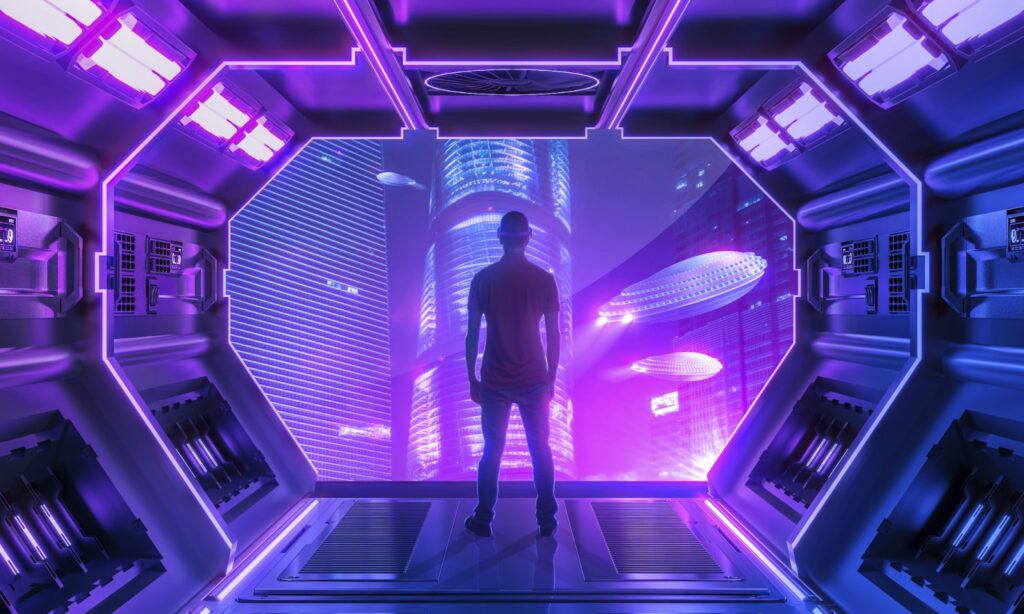 Among the Internet companies, Tencent is obviously the first group to enter the Metaverse. Ma Huateng's article also confirms from the side that Tencent began to pay attention to Metaverse as early as many years ago. The initial layout was an investment: in February 2020, Tencent participated in Roblox's $150 million G round of financing. In March 2021, Roblox successfully landed on the New York Stock Exchange and was known as the "Metaverse First Share". Tencent has also invested in Fortnite game developer Epic Games, which owns a 40 percent stake. In April 2021, Epic Games raised $1 billion for Metaverse-related business development, the highest financing record for the Metaverse track at the time. Tencent's Metaverse layout is behind a huge user base. Games are considered the closest entry point to Metaverse, and Tencent is currently the world's largest game publisher. In terms of content and social networking, Tencent has unique advantages, serving more than 1.5 billion people.
The brewing of the concept of the "Metaverse", the dissemination of the concept, and the iteration and upgrading of the industry driven by capital are the process of the rapid development of science and technology and the explosion of human imagination. For enterprises, they should actively embrace this new thing, clarify their layout and positioning in the Metaverse vision, accelerate digital transformation and upgrading, lock the subdivision track matching their resources and capabilities, continuously strengthen the construction of their core capabilities, and better adapt to the development of digital ecology and invest in it.
Special Statement: This article is uploaded and published by the author of "Neteasee", which only represents the author's views. Netease only provides an information release platform.