Being free economically brings many benefits. Achieving it today is a dream for many young people and adults, who still seek that freedom. They all know that obtaining it is not easy, but that behind it is the possibility of leading the life you want. Although one must be careful and know how to identify what economic freedom is.
Gianluigi Ventre is a lover of landscapes and beautiful places. For him, the meaning of economic freedom is to be able to visit all those places as many times as he wants and when he wants. This shows us that each person can have a different definition of this. That is why Ventre, spent his life searching for it, going from adventure to adventure until he got it.
It all started when he was very young and he was passionate about card games, and poker. At the age of 19, he decided to leave university and go to Milan to try his luck and seek to be free. There he found great economic results, but he still didn't achieve financial independence. In this period, he also worked in Lugano, where he got better benefits.
Despite his success, he was not satisfied and continued on his way until he moved to Tenerife, beautiful land in Spain. There he spent some of the best times of his life, working as the head of public relations for a famous club. He loved everything he did, but he still wasn't doing everything he wanted to do, so he decided to continue his journey and abandon something he loved.
Some Stumbling Blocks Along The Way
Before becoming the successful investor and business owner that Gianluigi is today, he had to go through many adventures. He insists on calling them adventures since he takes them as learning. Besides, he knew at that time many beautiful places and different cultures.
In Miami, he lived for a while and it was there that he began to see the possibilities that the foreign exchange market would bring him. His people skills allowed him to start succeeding in a business that allowed him to take off his wings and fly towards freedom. When his visa expired, he returned to Spain, where he had had great times.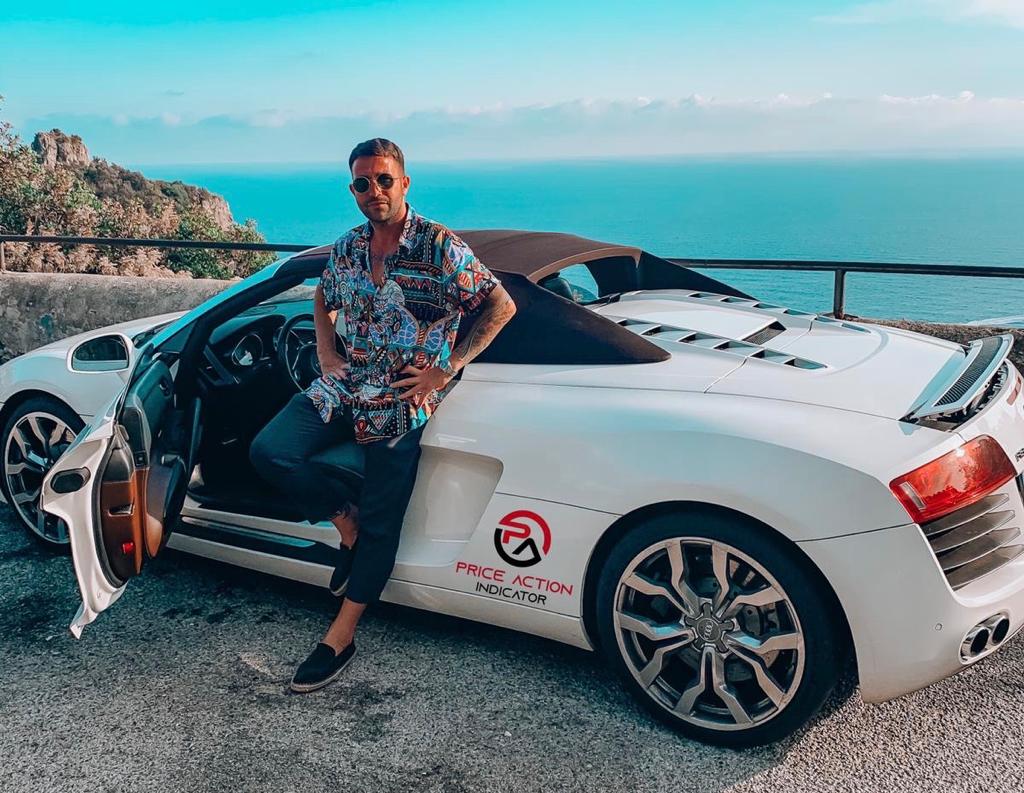 By then he had already earned a good amount of money, but he never settled down and decided to keep improving his skills to get better benefits. That same year he opened his first company, and that's where he can best see how the investment sector is handled. This allows him to improve the services offered by his competitors and create strategies to make more money.
Being recognized for his good market and investment strategies, he is contacted by a company in Cyprus. Gianluigi was supposed to manage an investment fund, and it was a success. He made a profit of 240%, and for him, it was 50% of what he had made. Also, he received commissions on every position he placed. This gave him what he was looking for, financial freedom.
The Ability To Do What You Want When You Want
For Gianluigi Ventre, freedom means knowing the most beautiful places and being able to live wherever he wants without any problem. Today he has achieved this and this has brought him another benefit. As he started to live as he dreamed, he began documenting his travels and posting them on his Instagram account.
That attracted people interested in his lifestyle, seeing the results he was getting put him in the sights of potential customers. Then the same people took it upon themselves to expand the information and more and more people wanted to receive advice from Gianluigi. That's why he decided to create an academy where he teaches today the skills to trade in the market, knowledge in e-commerce, and business creation.
Gianluigi Ventre is now dedicated to being a full-time investor and continues to diversify his business. Thanks to his academy he can change the lives of hundreds of people, and help them to get to live as they want and where they want. That's something he's proud of.
So, what do you understand as economic freedom? Are you working towards it? These are questions you need to answer so you can get started or know if you're on the right track to reach your goal.