Rare Carat Review – Best Diamond Search Marketplace
Rare Carat has been known today for helping you to finding the perfect diamond in the marketplace. However, you might wonder whether "the perfect diamond" would be as per your needs. Rare Carat began its operation as a diamond aggregator. It was founded by Ajay Anand and is one of the leading marketplaces in the USA for engagement rings and various types of diamonds.
To help you understand whether you should trust Rare Carat, we will discuss each point on why Rare Carat is the best diamond search engine there is:
Rare Carat is one of the least expensive online retailers in the American marketplace. However, you might question whether the quality for the price is reliable.
When you login into the website, you will see that it has various stones according to different price ranges. So, it depends on the cut and quality of the diamond you want, prices would vary, but there are some really beautiful options that will be within your budget and sizes you are looking for. You can also get an unbiased check on a diamond you already have.

Rare Carat is known to provide its customers with the best quality diamond. Moreover, they are also known to provide their customers with the best after-sales service. They promise a customized experience for every customer that purchases from them.
All their diamonds, as well as engagement rings, are certified by the two leading diamond labs in the country, i.e., the GIA as well as AGSL. Moreover, all the stones at Rare Carat come from aesthetic and ethical sources. Hence it is crucial that you carry a certificate of authenticity along with it.
Rare Carat is an online eCommerce store, and one of its most significant revenue sources comes from diamond engagement rings. 
Rare Carat is known to sign some of the exclusive agreements with that of various diamond wholesalers around the words. These agreements have a clear clause for exclusivity, so these wholesalers would not list their stones on other platforms. For this reason, they have some of the unique cuts of diamond that you won't find elsewhere.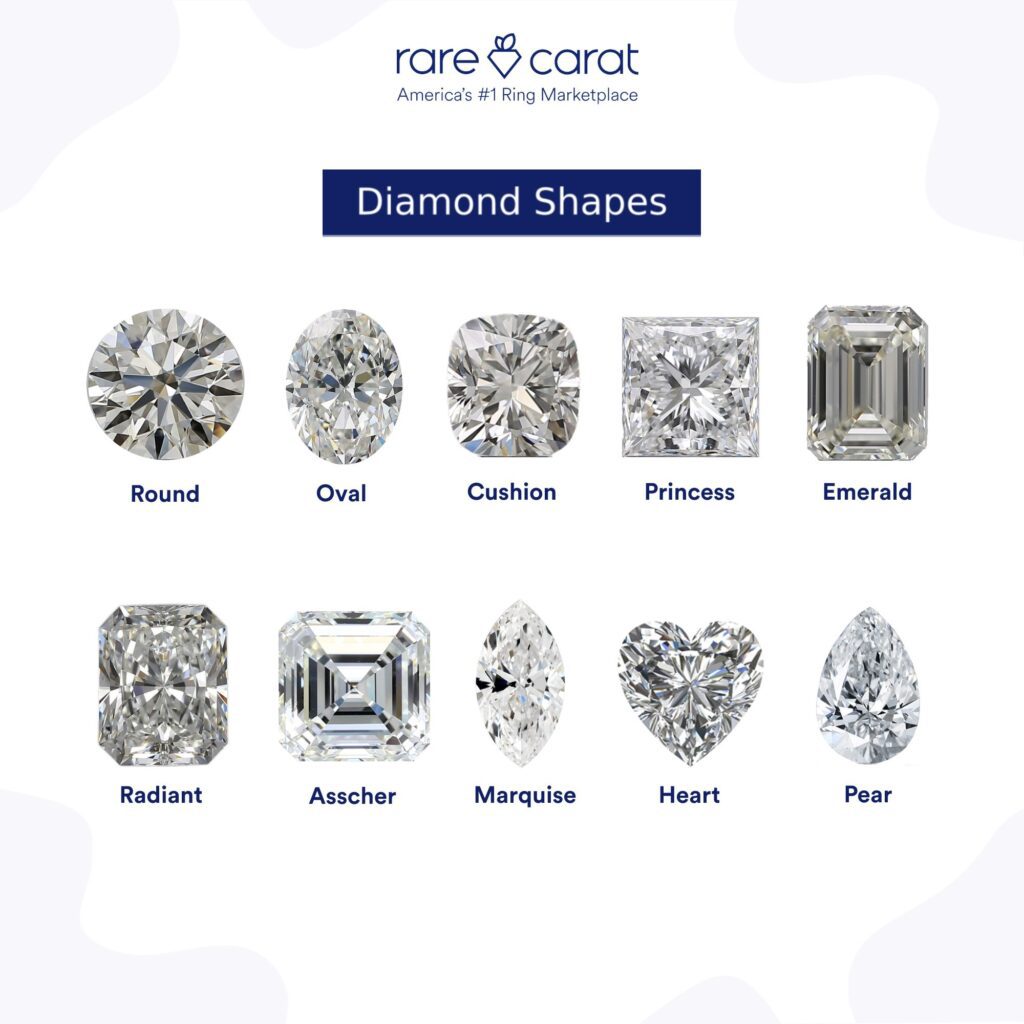 Customizable as well as Designer Products
Rare Carat is a destination outlet for many specialist designers. Designers like that of Colin Cowie, Zac Posen, and others reputed designers have trusted Rare Carat with their designs.
All these designers are renowned and known for making some of the unique bridal jewelry. Moreover, it isn't easy to find all the best designers in one place. However, you don't have to worry about this when you are shopping at Rare Carat. 
Every designer at Rare Carat brings something unique to the table. They try to bring something unique in terms of elegance as well as design. Also, Rare Carat possesses the 'building your ring' feature, which allows customers to style their diamond rings according to their desired shape, color, etc. 
They use Augmented Reality (AR) to digitally visualized how an Engagement Ring looks on your hand with different diamond shapes and sizes.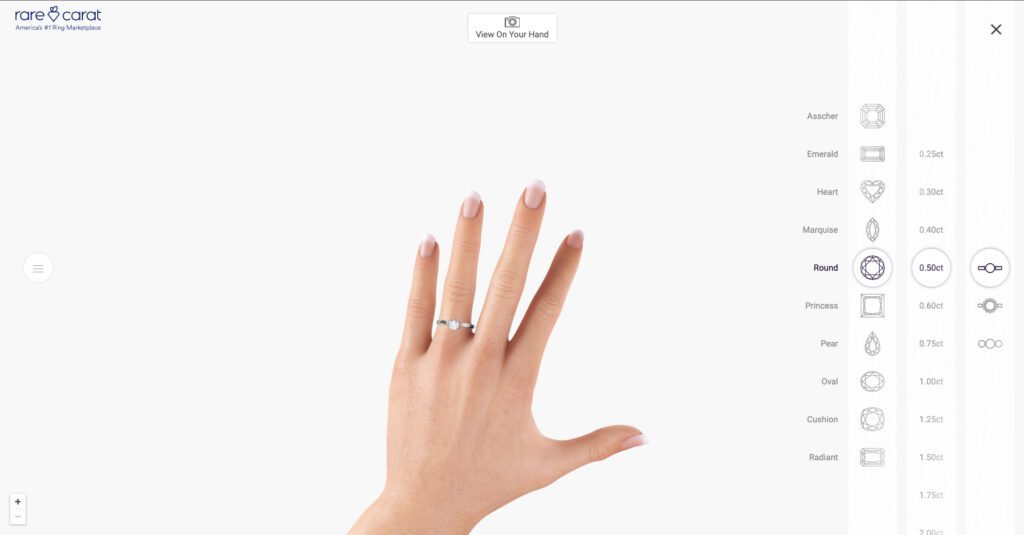 When you are buying from Rare Carat, you can rest assured that you will get the best quality diamonds. Rare Carat makes sure that they use the finest quality of diamonds and that too from the top designers. The quality of the diamonds provided by Rare Carat complements the setting quality. Essentially, they try to cut the diamond in precision so that it completes the stone and ensures that the diamond remains the star.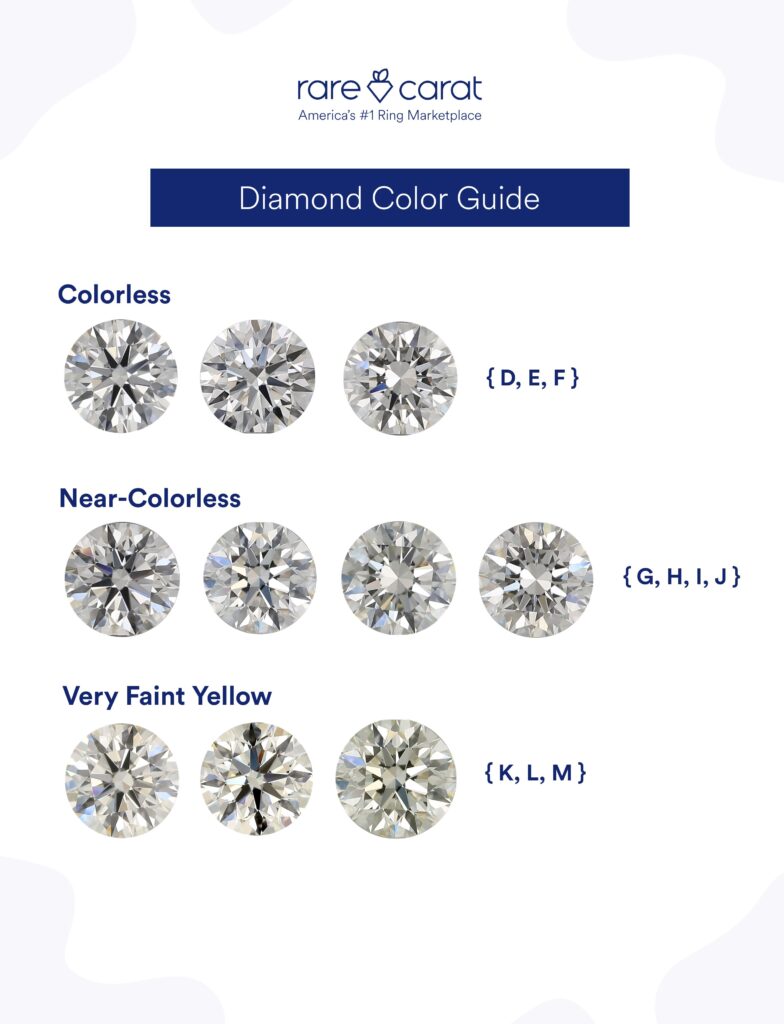 Rare Carat believes in the policy of 4C and suggests customers to also keep in mind the 4Cs which are color, Carat, clarity as well as the cut of the diamond. Rare Carat claims that each and every diamond goes through a thorough quality review. Rare Carat makes sure that the diamonds they are offering to their customers are of supreme quality and prides itself on them.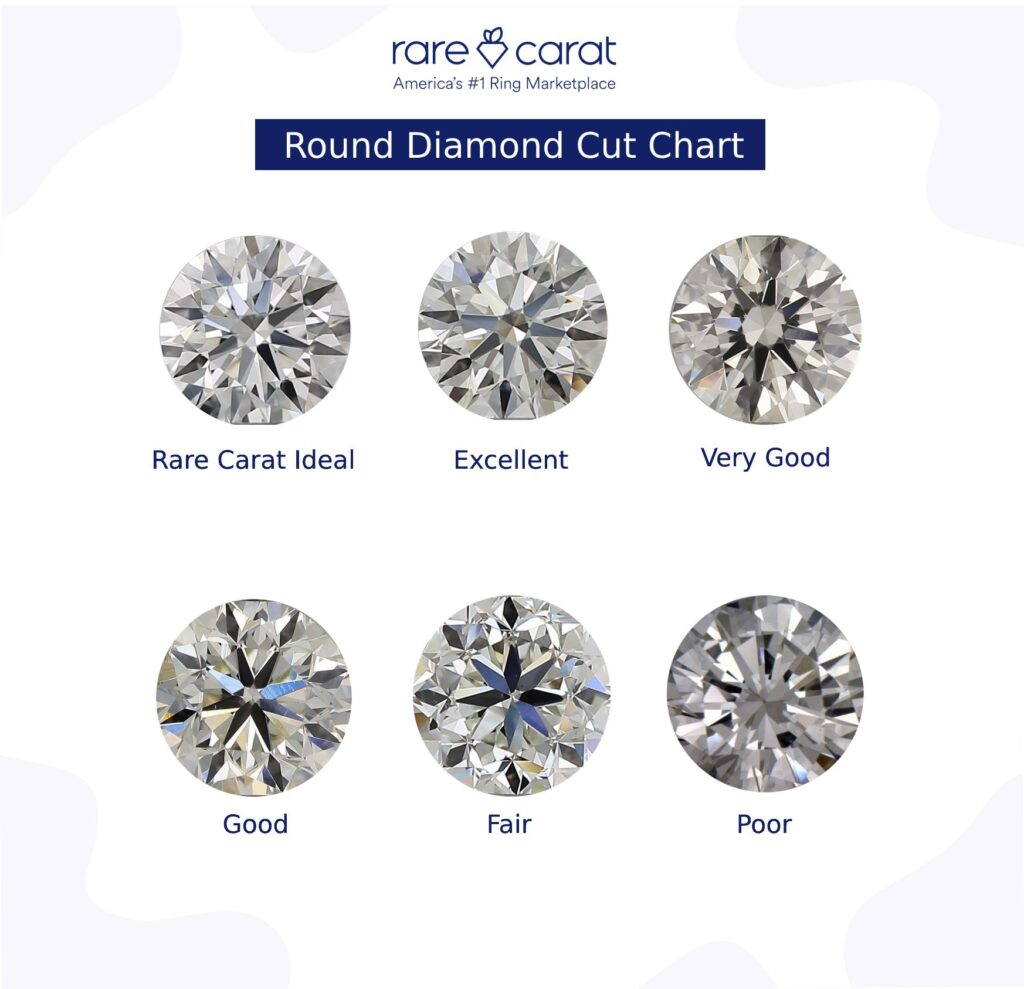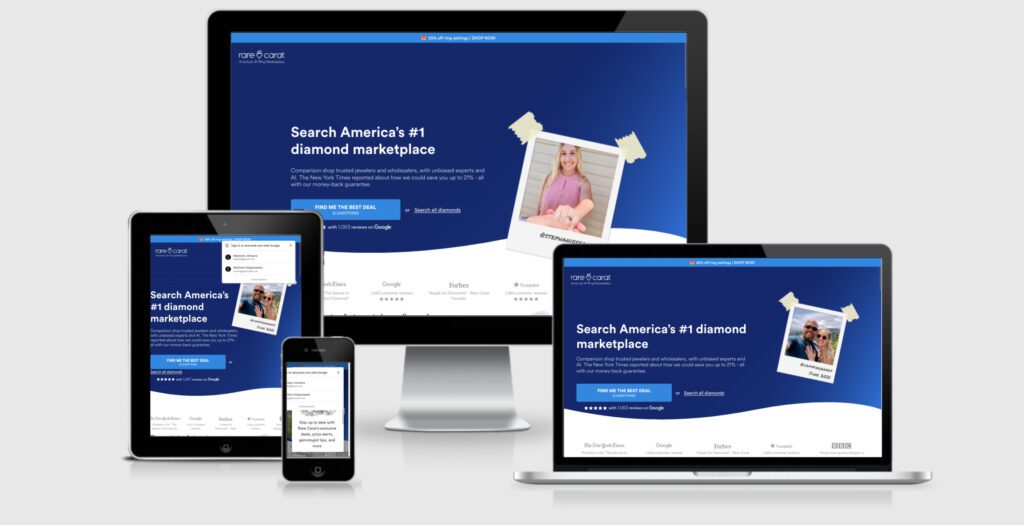 The website at Rare Carat is designed professionally and looks clean, refreshing, and uncluttered as well. Everything is properly designed on their website with no unnecessary tabs. The homepage of Rare Carat looks quite aesthetic and is not text-heavy or image-heavy, thereby making it easy for customers to search for the required information. 
Their web interface is quite easy to access and has two sections; one where you can browse through their diamonds, the other where you can start customizing your diamond. Their website also has a dedicated blog section that helps to educate people about different diamond sizes, their cuts, and the designs in trend.
When you visit their website, you will definitely understand that they want to share their knowledge as well as expertise with their customers with the help of guides, infographics as well as blogs, thereby giving them a sense of clarity. 
The Rare Carat website also comes with a search box where you can put your queries and also has a live chat feature where a gemologist from their end would help you assist and choose the best diamond according to your requirements. Sometimes people feel intimidated to make a valuable purchase online; hence it is important that you trust the brand from which you are purchasing.
The aim of the company is to achieve transparency as well as simplicity, and they have made sure that their website is a reflection of that. In Rare Carat, there is no scope for blind purchase as you select the diamond and customize it according to your choice.
High Quality Imagery & 360 product videos from Rare Carat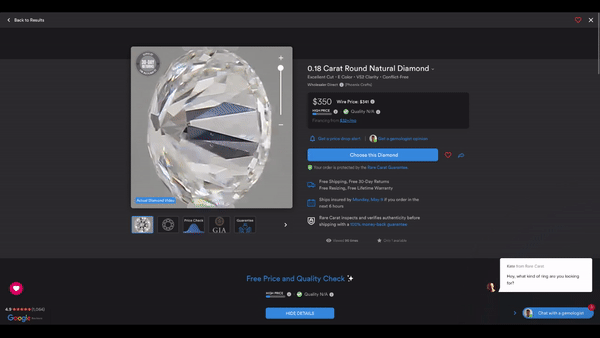 There is hardly any diamond marketplace like that of Rare Carat, which makes sure that their imagery is perfect as per their jewelry. According to the authorities, they believe that there is no point of creating the best jewelry if people can't visualize it. They have a separate photography department of their own that not captures the stunning pieces of jewelry but also in a 360-degree view so as to give a complete effect.
At Rare Carat, you would find the images as well as videos under every piece. Moreover, they also have a dedicated Instagram account through which they post various unique images for their products.
Rare Carat also has plans to add 3D videos for each product lasting for about 60 seconds, thereby giving a complete view of the product before you purchase it.
The Experience of Shopping
The online experience of shopping provided by Rare Carat is one of the best in the diamond marketplace. They have also added a significant personal touch to their eCommerce website, thus making the experience of shopping incredibly.
The process for online checkout at Rare Carat is really hassle-free. Moreover, there are various payments options from which you can choose from. This includes PayPal, credit cards, debit cards, and even wire transfers, all of these coupled with discounts. Moreover, Rare Carat also offers free shipping on every purchase, which makes the shopping experience really enjoyable.
Information on Offer
At Rare Carat, the website has all the requisite information that you would require. If you log into their website, you will see there are tabs about the company, their product section, blog section, and the reason why you choose them for purchasing diamond rings.
The Rare Carat website also has a review section, where you can scroll through some of the reviews and check what others have been saying about their purchases. Moreover, their infographics are also properly put on their website rather than making it text-heavy. Infographics are useful when you are trying to present bulk information but in an easily readable format.
Also, the blogs and guide section by Rare Carat provides some of the best information, especially for people who are buying diamond rings for the first time.
Along with the information available on their website they have a real human live chat feature. So, if you want to speak to them about your diamonds or want to know about a specific feature, an expert from Rare Carat would help you assist the right way. If you want, you can also email them, especially if there is a long query, and they will be back with an email addressing all your queries within 24 hours.
Range of Choices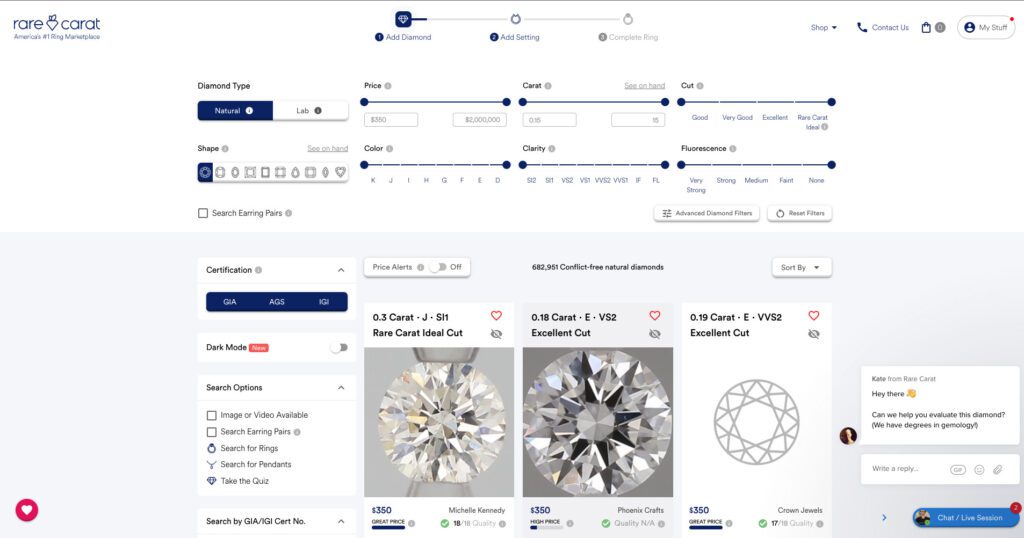 One of the essential facts that make them unique from other diamond retailers is the diverse range they possess with the most exclusive diamonds. However, it's not that they dump their products and makes it puzzling for customers. Rare Carat has five main categories, which include engagement rings, wedding rings, diamond jewelry, loose diamonds as well as designer rings. Moreover, Rare Carat also possesses various color options that you can choose from. Each category has a lot of pieces, and you can choose the one you prefer. Also, there are options for customization, so if you want to customize the stone with your own design, you can do it too. The range of choices is really diverse but arranged in a systematic way, thereby making shopping much easier for customers.
Packaging & The Ring Box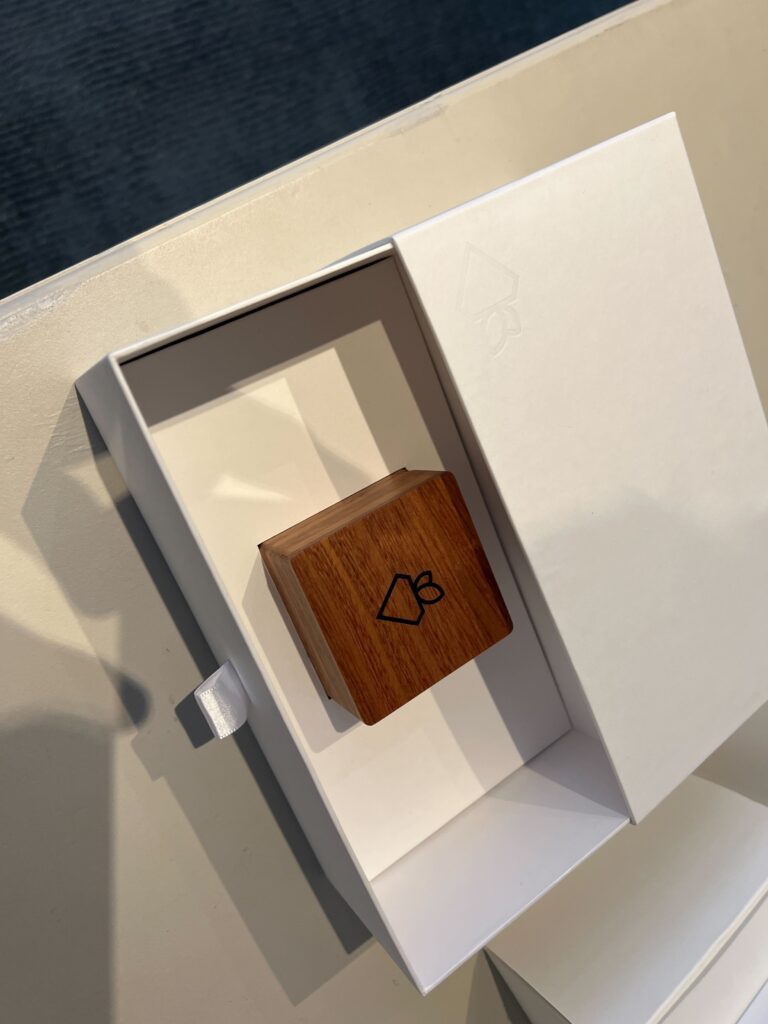 Packaging plays a very important role in the delivery of the product. However, most diamond retailers are hardly bothered with it and send their pieces of jewelry with cheap packaging. Rare Carat, on the contrary, has some brownie points in this area as they pack the jewelry with proper care and thought. They also make sure that the packaging looks elegant and complements the product.
They also have various gift options available that you can choose if you are planning to gift a loved one. Customized gift options are also available, so make sure you have a proper look at their packaging options.
Now let us have a look at what c
ustomers are Saying about Rare Carat:


You can read more reviews about Rare Carat from Rare Carat Google Reviews and/or from Rare Carat Trust Pilot Reviews
Summing Up
As a reviewer, our responsibility is to provide you with an unbiased review and highlight the pros and cons of a store. However, with RareCarat, one really falls short of words, especially in regards to their unique product collection as well as excellent after-sales services.