Best Salon Inventory Management Software: Benefits, Features, and How to Choose the Right Solution
In the beauty and salon industry, inventory management is an essential part of running a successful business. Product tracking, reorder alerts, customer management, and reporting and analytics are all important components that help salon owners run their business efficiently and effectively. Having the right salon inventory management software is key to the success of any salon. 
What is Salon Inventory Management Software
Salon inventory management software is a type of software used to manage and organize all inventory related tasks. This can include order processing, inventory tracking, product management, and customer management. With this type of software, salon owners have the ability to keep track of their inventory, ensure that they have the right amount of product on hand, and keep their customers happy.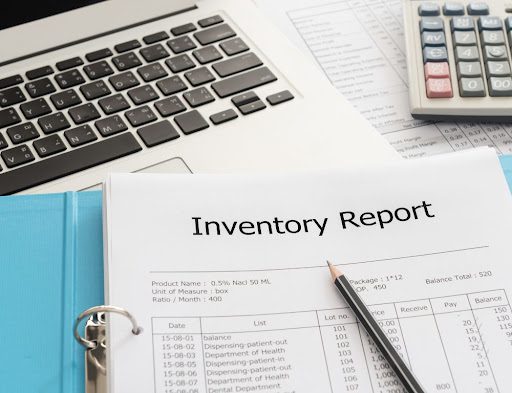 Benefits of Using Salon Inventory Management Software
Using salon inventory management software has many benefits. It allows salon owners to better manage their inventory, ensuring that they always have enough product on hand. It also makes it easier to track customer orders, so salon owners can quickly and easily fulfill orders. Additionally, it provides valuable insights into customer behavior, allowing salon owners to better understand their customers. Finally, it helps salon owners improve their operations and save time by streamlining the process of managing their inventory. 
Wholesale cosmetics marketplace, such as Suplery,  is an online platform that helps salon professionals and small businesses manage their inventory and connect with suppliers. The platform offers a variety of features such as product listings, supplier ratings, and order management. The goal of the marketplace is to help businesses save time and money by simplifying the process of finding and ordering salon supplies.
Common Features of Salon Inventory Management Software
Salon inventory management software typically includes several key features.
Product Tracking
This feature allows salon owners to easily track inventory levels and monitor stock levels. It also allows them to quickly add new products and update existing products. 
Reorder Alerts
This feature alerts salon owners when stock levels are low, helps them keep track of product expiration dates, and allows them to set up automatic reorder notifications.
Customer Management
This feature allows salon owners to track customer orders and manage customer information. It also helps them to better understand customer behavior and preferences. 
Reporting and Analytics 
This feature provides insights into customer behavior and trends, allowing salon owners to make more informed decisions about their business. 
Define Inventory Usage In Your Salon
Tracking the usage of inventory items in a salon can be a difficult task, especially once they have been placed in back bars, treatment rooms, or for retail sales on the salon floor. To help with this, salon owners and managers should encourage their employees to accurately report the amount of each product used for each treatment. 
This data can then be fed into salon software solutions, which can generate reports on the material costs for each treatment and provide recommendations for when back bar products need to be re-ordered. 
For instance, salon inventory management software can help you determine how much of each product to expect at any given moment. All you have to do is input the frequency with which each type of treatment is offered and the software will give you a precise estimate of the amount of product required. While this estimate should not differ more than 2-10% from the actual usage levels, it can provide a useful benchmark for when to order new supplies.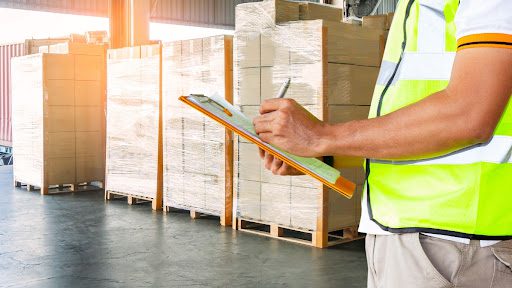 Use count sheet
Using a salon inventory list template (or count sheet) can be a beneficial starting point for managing salon inventory in the most effective way possible. The software will generate a report to indicate the optimal intervals for ordering to minimize delivery costs and meet minimum order requirements. You can also use the system to track the usage of supplies per service and measure inventory depletion to the smallest detail. 
For long-term success, it is important to determine which day of the week to make purchases. The stock alert feature can alert managers to any impending low stock situations, meaning orders can be placed in time to avoid depletion. It is also wise to keep each branch of a multi-location salon separate, in order to transfer stock if necessary. Ultimately, a budget should be set before ordering from suppliers, to ensure enough stock is available to meet customer needs, without incurring unnecessary storage costs.
How to Choose the Right Salon Inventory Management Software
When choosing salon inventory management software, it's important to consider your business needs. Identify what features are essential for your business and research potential vendors to make sure they offer the features you need. Additionally, consider the cost and make sure the software fits within your budget. 
Conclusion
Salon inventory management software is an essential part of running a successful salon business. It helps salon owners keep their inventory in check, track customer orders, better understand their customers, and improve their operations. When choosing the right salon inventory management software, it's important to identify your business needs, research potential vendors, and consider the cost. With the right software, salon owners can ensure their business runs smoothly and efficiently.