You may be wondering why anyone might want to follow thought leaders and influencers. What is the value of pursuing them? What qualifies anyone as a thought leader? What distinguishes thought leaders from the pack? How can their knowledge and insights help you develop even more quickly than usual? Here are some main characteristics a thought leader should have.
A thought leader should:
Be well-informed and take the lead when it comes to new ideas in their field.

Be able to easily express their thoughts to their colleagues and people from different backgrounds.

Be bold in expressing his or her ideas.

Be zealous and enthusiastic about passing on knowledge to others.
And with all of these elements in play, it's no wonder that so many thought leaders teach their expertise online through the use of internet courses, webinars and often in-person at big conferences and networking events.
To help you find the best thought leaders to keep you motivated and always striving for more, this post will highlight some of the best social media accounts across various fields — all of which you should be following on Instagram.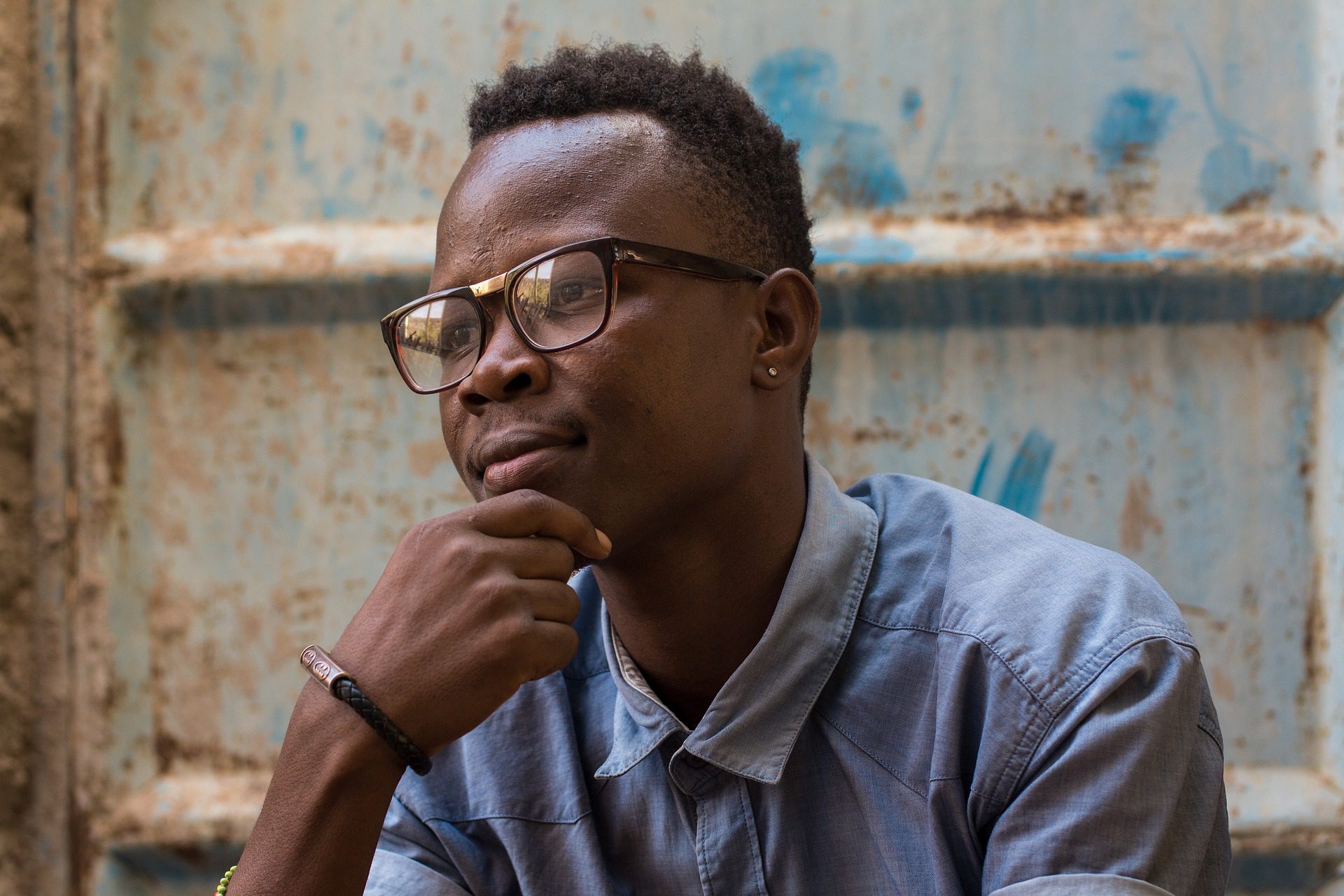 Our Hand Picked Collection of 7 Thought Leaders to Follow on Instagram
Taylor was homeless and on the verge of dropping out of high school a decade ago. Fast-forward to a few years. He created PopSocial, a social media marketing software company that made over $2 million in its first year.
He's also the founder of MilliSense, a marketing agency with clients including Microsoft, NASA, and Miller Lite, and worked as CMO of rental-car delivery startup Skurt.
Everette is one of the people that people of color admire. Everette Taylor is the CEO of E.T Enterprises. Despite his turbulent history, Everette Taylor rose to become one of the most renowned marketing experts, earning a spot on Forbes' 30 Under 30 list for marketing and advertisement.
Everette uses Instagram to expand his company, describing it as "an incredible customer acquisition platform." He is also a supporter of self-care, believing that we can balance success and happiness.
Dr. Marcia Reynolds, president of Covisioning LLC, is a master at teaching others how to have powerful interactions that connect, influence, and activate change, even when they are filled with strong emotions.
She's been employed by organizations all over the world, from government agencies and major multinational corporations to coaching schools in Italy, Turkey, Russia, China, India, the Philippines, and throughout North America, not just for her extremely entertaining presentations but also for her ability to change people's minds.
She also teaches others how to use their feelings as a medium for having strong and constructive interactions, all in the hopes of bringing about meaningful and long-term change.
She has a doctorate in organizational psychology, which she puts to good use by incorporating recent behavioral and neuroscience discoveries to enhance communication. Dr. Marcia Reynolds has trained leaders in more than 40 countries and is truly a one-of-a-kind mentor.
Justin is a co-founder of Vinomofo, a company that specializes in finding the best wine deals. His company has received numerous awards, including the Deloitte Tech Fast 50 Awards' 2013 Fastest Growing Company, the Australian Startup Awards' 2014 Online Business of the Year, the Power Retail Awards' Hot Innovator 2017, and the StartCon E-commerce Company of the Year 2018.
Justin has proved to be a game-changer in the wine industry, taking on retail behemoths and questioning elitist wine snobs' "Bowties and BS" attitudes. At the Australian Startup Awards, he was named Spotify Young Entrepreneur of the Year, and Internet Retailing named him one of the Top 50 People in E-Commerce in 2016, 2017, 2018, and 2019.
He believes in working hard to accomplish one's objectives. Justin describes entrepreneurship as "living a few years of your life like most people won't so that you can spend the rest of your life like most people can't." He gives back to the community by posting motivational content and speaking at business functions.
In the marketing world, Neil Patel is a force to be reckoned with. Neil Patel's blog, neilpatel.com, is an incredible resource for marketing tips and techniques. Neil Patel has been dubbed "The World's Number One Marketer" by Entrepreneur magazine. He has used marketing to help numerous companies increase their sales to mind-boggling levels. Check out his podcast, "Marketing School," for a regular dose of awesome marketing content.
Ann Handley is the author of the New York Times best-selling books "Everybody Writes: Your Go-to Guide to Creating Ridiculously Good Content" and "Content Rules: How to Create Killer Blogs, Podcasts, Videos, Ebooks, Webinars (and More) That Engage Customers and Ignite Your Company."
Her books have been published in 19 different languages. She also operates MarketingProfs, a marketing training and education business with over 600,000 subscribers.
Via its online and in-person education services, MarketingProfs educates marketers all over the world. The MarketingProfs B2B Marketing Forum is the world's leading business-to-business marketing gathering. ClickZ, her previous business, was one of the world's first sources of digital marketing knowledge, which she sold in 2000.
Biba Pedron rose from modest beginnings in France to become one of the top female executives in the world. She moved to the United States in 2003 to launch her business after 15 years in sales and marketing. She is recognized as 'The Connection Queen' in corporate and entrepreneurial circles.
She has assisted numerous companies in steadily growing their profits, and she also provides entrepreneurs with the tools and strategies to live their best lives.
Biba Pedron is the owner and president of Biba4Network. She is a marketing coach with a lot of experience. She's had a lot of success, and she's the author of two Amazon books: "Start Your Dream Business Today" and "Stop Pitching & Start Networking."
Biba graduated from the University of Paris with a law degree. Daily, she is responsible for running the organization, meeting with customers, and coaching and marketing brands, corporations, and small businesses.
Simon Sinek is a steadfast believer in a promising future and our ability to build it together. He found fascinating trends in how the world's most successful leaders and organizations think, act, and interact.
Simon is an author, speaker, and consultant who works with leaders and organizations to help them achieve long-term success. His novel, "Begin with Why," was crucial in establishing his reputation as a critical thinker and thought leader. He has published five books to date.
Simon is an adjunct staff member of the RAND Corporation, a world-renowned think tank. He's talked to professionals in various fields, including the military, Disney, and American Airlines, to name a few.
How Thought Leaders are Gaining Attention through Social Media
With millions of thought leaders getting their start on social media and then building up their following over time, they are a perfect example of what it takes to turn your expertise and passion into much more than just a hobby.
Not only do they act as role models or sources of motivation for all of us, they can also teach us some great ways to better engage with others, while learning how to not rush the process and grow over time.
This is something nearly everyone can benefit from, as so many of us are always trying to rush through the day or getting to our goals as fast as possible.
If you enjoyed this article on the top thought leaders to follow, we also recommend you start following these wine bloggers and entrepreneurs on social media as well.