For small businesses, cash flow is very vital. Sometimes, it can be the only difference between staying open another week and permanently closing doors. This is why marketing has to be a priority for every small business owner. 
Unfortunately, many small business owners consider marketing an unnecessary expense when they should be seeing it as an investment that will help their business grow. 
In this article, we'll look at some of the most powerful marketing strategies that can help drive your business revenue and increase its growth. This way, you can actually build a viable and profitable business. 
Deploy Paid Search Marketing Tactics
If you're currently struggling to make any money from your business, you need to start getting that business in front of as many people as possible. One of the fastest ways to do this is by using paid search media channels like Facebook Ads, Google Ads, and Microsoft Ads. 
These three platforms run ads on the basis of pay per click. So every time someone sees your ad and clicks through to your website or landing page, you'll pay a predetermined fee. Depending on the keywords you're targeting and the competition, you could end up paying as little as 5 cents per click or as much as $100 per click.  
To do this, you'll need to have an advertising budget, choose the right keywords, write copy, and set up dedicated landing pages. Done correctly, and with the right ad budget, small businesses can drive a ton of targeted traffic that converts into lots of sales.   
Take Advantage of Search Engine Optimization
If you own a website –all small businesses should– you should be optimizing the website for organic search engine traffic. 
In simple terms, this means getting your website to the top 3 listings of the search engines for your targeted keyword phrases. There are two parts to every search engine optimization (SEO) campaign –on-page and off-page optimization.
For on-page, you'll need to do the following:
Optimize website content with the right meta tags, headers, and titles

Write powerful and informative keyword-rich content

Increase page speed

Set up the proper silo to make navigation easier

Improve your website's user-friendliness
For off-page optimization, you'll need to build backlinks from high-authority websites, preferably in similar niches. Although these sound complicated, they're not. You can learn everything about this on Youtube for free, and make your website wildly successful. 
Use Video for Your Marketing
Here's the thing: not everyone has the time to read texts or copy on your website. Most people are perfectly fine with watching short, concise videos about your products and services. This is why Youtube is currently considered the world's second-largest search engine. 
So set up a dedicated Youtube channel and start posting interesting videos on your products and services. Some businesses have seen great success with posting informative videos about problems that people have. Others just go ahead and show people how to solve their problems. Interestingly, most people end up hiring the companies proffering solutions to just come to do the work.
Video marketing also has other benefits like increasing your trust and likability factor. It also portrays your business as a legitimate business. Use videos on your website too and your social media accounts. What some businesses do is post a full-length video on their Youtube channel, then embed it on their website, and share it on other social media platforms. You can do the same. 
Blog More Frequently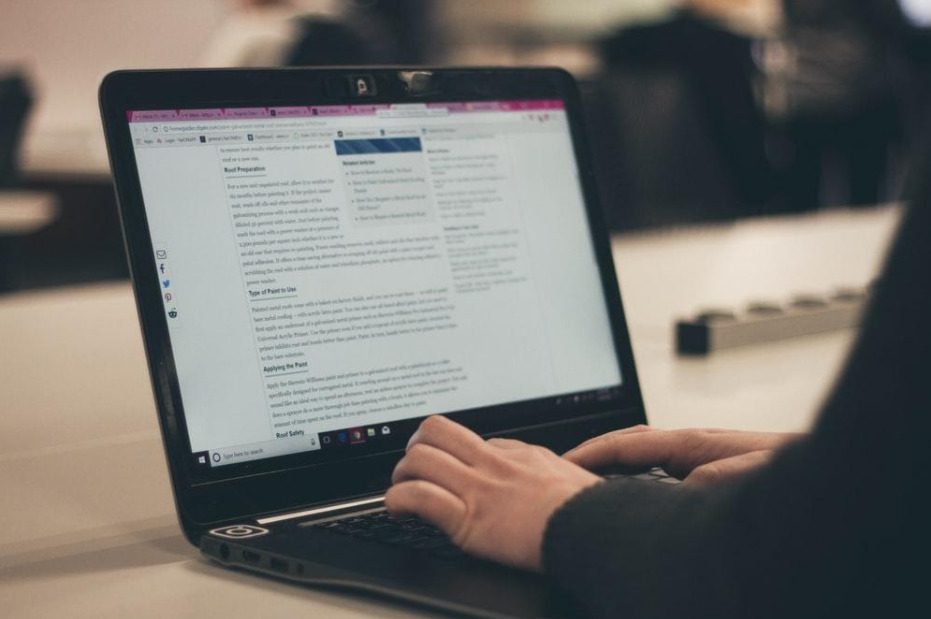 Blogs are fantastic because they help businesses seem more real and allows the business to connect with their customers and audience better. Plus, it saves you a ton of money over time. If you have not set up a blog yet, do so right away. 
And if you have one, but haven't been utilizing it fully, you should start doing that too. Post at least 2-3 times a week on your blog. If that's too difficult, hire content experts to handle that part of your business while you focus on the more important things.
Sponsor or Become a Guest on Popular Podcasts
This is a super cheap way to advertise and get the word out about your business. Just look for relevant podcasts that are either popular or have decent-sized downloads or listeners. 
Ask to see if you can sponsor an episode of their podcast and see how much it costs. Sites like Chartable will provide you with a huge list of podcasts, arranged by category and industry. 
You can pore through this list, find the right podcasts –podcasts with your target demographic or audience– and contact the podcasters to see what their rates are. Remember that some of the podcasts are very popular and tend to charge huge rates. Work through the list until you find podcasts with rates that you can afford.
Advertise on Youtube Channels
There are two ways to do this:
Set up video ads on Youtube and specify that the ads run on specific channels

Look for popular channels and request to sponsor one or more of their episodes
This tactic can also work on other advertising platforms like Facebook videos, Instagram reels, Tiktok, Vimeo, Daily Motion, and other video platforms. If you're setting up a Youtube Ad, just make sure that it's super-targeted. 
However, we've found that sponsoring an episode of a video can provide a much better ROI than running Youtube Ads. Depending on the arrangement, the content creator can either give you a sponsored ad shout-out at the beginning, middle, or ending of the episode.
Wrapping Up
Your small business can thrive and grow if you use powerful marketing strategies like those we've listed above. But the key to this lies in being consistent with your efforts. Think of these strategies as medium or long-term strategies that will convert into buyers. 
Whatever you do, make sure there's a way to collect the details of the visitors from these campaigns so that you can then contact them directly whenever you want. This will help you sustain your cash flow and grow your business.