Servant leadership is a leadership philosophy in which a person interacts with others to gain authority and influence rather than control. Leaders who use this style involve front-line staff in organizational decision-making. While servant leadership is a legendary theory, the term "servant leadership" was conceived by Robert K. Greenleaf in his essay "The Servant as Leader."
Roles of a servant leader
According to Greenleaf, the servant-leader is first and foremost a servant. Greenleaf observes that servant leadership starts with the natural willingness to serve. A servant leader like William Smith, founder of Double Iron Consulting and former CEO of Royal Cup Coffee, is primarily concerned with the development and well-being of individuals, organizations, and communities to which they belong. Servant leadership differs from traditional leadership in that it does not engage in the accrual and desire for power at the top of the pecking order.
The servant-leader distributes power, prioritizes other people's needs, and assists them in fulfilling their full potential. Because these employees develop a similar relationship with customers, they can make informed decisions to keep those customers and attract new ones.
Servant leadership aims to move employee and management interrelations aside from control into a symbiotic association. In servant leadership settings, the authority figure strives to enhance innovation, empower people and teams, and ensure the welfare of those around them. Servant leadership also intends to promote the leadership traits in others.
Qualities of a servant leader
Anyone can be a servant leader. It only takes deliberate decisions and actions to become one. If you want to start the journey of adopting servant leadership in your life, take heed of these qualities or principles.
Listening
You will effectively take care of people if you develop the ability to listen to others and truly understand what they are trying to say. Give people undivided attention, pay more attention to their nonverbal cues, restrain yourself from interrupting people, and provide responses to what they say. These subtle moves will help you enhance your listening skills. A leader who listens to their people is a step closer to becoming a servant leader.
Empathy
A lot goes into empathy, but in servant leadership,  empathy basically means getting to know your people. Discover what makes your people tick and try to find out their strengths and limitations. Servant leaders work hard to understand the motivations and standpoints of others.
You can also become more empathetic by momentarily putting your perspective aside, appreciating other people's points of view, and facing situations openly and honestly. You can let your people flourish while also actively helping them transform their negative thoughts into positive ones.
Healing
This attribute pertains to people's emotional well-being, and it entails supporting them physically and psychologically. Some members of the team may come from a past workplace with a highly hostile working environment. You have the opportunity to assist them in healing.
Healing is not as difficult as it may sound. First, ensure your teammates have the information, help, and resources they require to perform their duties effectively. Foster a healthy workplace and promote a good work-life balance. Lastly,  take measures to ensure that they are happy and engaged in their positions.
Self-awareness
Self-awareness is the trait of looking at oneself and contemplating behavior and emotions. You also need to analyze how your emotions affect others. Recognizing your strengths and weaknesses can enable you to see more opportunities to leverage your team's potential.
Persuasion
Servant leaders inspire and motivate people to act through persuasive communication rather than command. They also hope to achieve a common agreement so that everybody can comply with decisions.
There are numerous resources to help you become more convincing without compromising associations or exploiting others. Servant leaders should work on their expertise in the field. When people regard you as an expert, they are much more likely to listen and be receptive to your ideas and then to follow your lead.
Conceptualization
This trait refers to your ability to turn ideas into action or see beyond day-to-day dynamics to the overall picture. Develop robust corporate strategies if you are a senior leader in your company. Then create a mission and goals for your people and clearly indicate how people's duties correspond to the organization's long-term goals. Developing long-term goals keeps you and your team focused, motivated, and less prone to distractions.
Foresight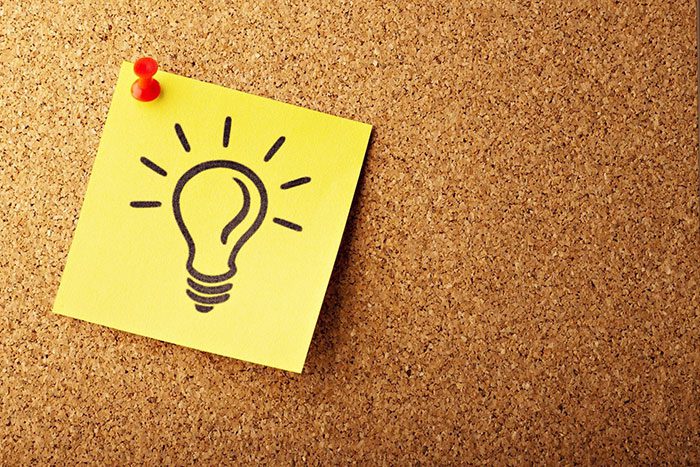 Foresight is another important trait of a servant leader. You can develop foresight by studying lessons from past experiences, understanding what is happening now, and considering the implications of your decisions.
Additional qualities
There are certainly more traits that servant leaders possess. These include:
Strong communication skills
Taking responsibility
Commitment to developing people
A strong sense of community
Tips to become a servant leader
Follow these tips to become a better and a servant leader:
Lead by example
Appreciate your team members
Encourage collaborations
Make your people matter because they do
William Smith Journey to Servant Leadership
William Smith, the founder of Double Iron Consulting, is proud to be a people-first leader. Having started as a summer intern at Royal Cup Coffee, a family business that has survived three generations, William Smith knows all too well the difference leadership makes in an organization. The CEO of Double Iron Consulting started in Royal Cup Coffee from the bottom: roasting and packaging coffee, selling and serving coffee, and working his way up.
William Smith has done it all. He rose to the helm of Royal Cup Coffee and took the company to even greater heights. All along, he has never left behind the hallowed values of a servant leader. Currently, William Smith is helping businesses scale through his consulting firm Double Iron Consulting.