We are lucky enough to live in a time when a lot of our best memories can be captured and saved to enjoy years later. I am sure most of us have piles of DVD discs sitting somewhere in the storage cabinet, filled with memorable videos and moments. Or maybe you have DVDs of old movies that you cherish a lot. Regardless, it is a shame that most of these DVDs end up wasted or damaged since DVD players are not exactly all that common these days. That is all the more reason for you to save DVDs to computer.
Instead of lugging around a box of old DVDs everytime you move, wouldn't it be easier if all of your DVD videos were stored on a minute thumb drive? Not only would it help you save up on storage space, but it is also a very convenient method to view your old home recorded videos or movies. All you have to do is either save the converted DVDs to your computer system or on a drive which you can plug in anytime to view on your computer, laptop, TV, or smartphone.
How Can You Copy Your DVDs to Your Computer?
The easiest way to make sure that you do not lose your DVD videos and are available to view them easily is by ripping them to your computer. This can be done very conveniently using a software program such as WinX DVD Ripper. This is a program you can download from the internet and use to convert any and all kinds of DVDs- whether it is region locked, damaged, extremely old or new, or even encrypted.
Using the WinX DVD Ripper, you can convert your DVDs to easily accessible formats in a matter of a few minutes only. This is thanks to the unique level-3 hardware acceleration that spares your CPU and does all the heavy lifting to process your DVD conversion in quick time.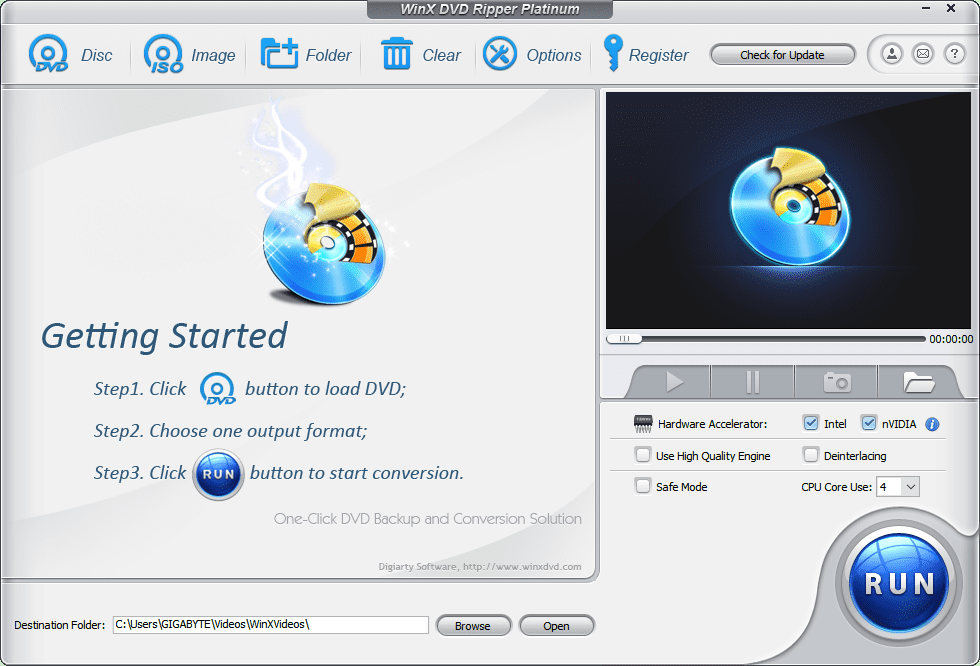 The ripper allows you to access four different types of lossless DVD copy modes. You can create 1:1 DVD copies on your computer in ISO image, or DVD folder with full or altered audio. Not to mention, the editor enables you to add subtitle tracks as well.
The ripped DVD can subsequently be exported to your computer, iPhone, iPad, Android, or any of 350+ other kinds of devices. You will be able to play the MP4 video on your computer, TV, or even smartphone.
How to Use WinX DVD Ripper to Copy DVDs to Computer?
While you will find plenty of paid options on the internet, WinX DVD Ripper is undoubtedly the best way to rip DVDs to the computer. Not to mention, it is a completely free to use, open sonic solution which takes only a few minutes to download and get up and running on your computer. Here is a simple guide on how you can use WinX DVD Ripper to copy DVDs to your computer with ease: 
Step 1: Download WinX DVD Ripper
First of all, download WinX DVD Ripper onto your system.
Step 2: Insert DVD
Secondly, you need to insert your desired DVD into the DVD-ROM. Click on the DVD Disc button to start converting.
Step 3: Select Output Profile
In the next window, you have to determine the output profile. This means that you can select the format of the output video as desired by you. Generally, you will select the PC/Mac General Video option under output format. We recommend converting the DVD to MP4 format as it is the most widely acceptable one.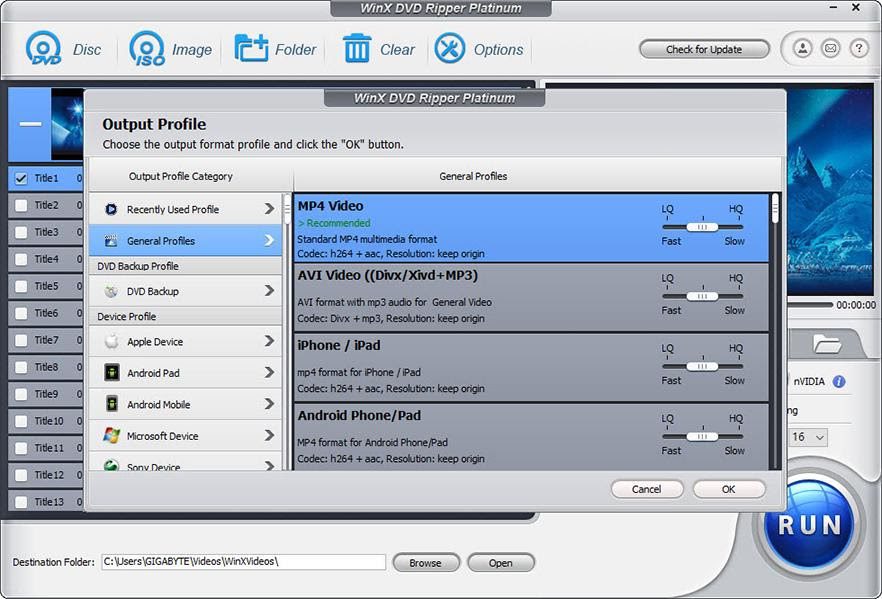 Step 4: Select Destination
Next, you need to select where you want your ripped DVD video to be saved once it has been converted by the processor. To do so, you have to click on Browse and select the destination folder. This is where the new DVD video will be saved on the PC.
Step 5: Run the Converter
Finally, all you need to do to get your ripped DVD video is to click on the RUN option. The fast processing mechanism of the ripper will take a brief time to deliver your converted DVD copy to the desired destination.