One of the jewels of the Mediterranean Sea, Malta was once best known for its beautiful historical landmarks and breath-taking panoramas. In the post-Covid world, however, the world's tenth smallest country is quickly becoming known as a highlysought-after region to start a new business. This article looks at some reasons why entrepreneurs are looking to Malta as the ideal location for their next start-up.
Residency For Non Europeans
Just this week, Enterprise Minister Miriam Dalli launched the Malta Startup Residence Programm. This Programm. The founders and their immediate family will be granted Malta residency for a minimum of 3 years if they meet the eligibility criteria. After 5 years of living in Malta, they can apply for long-term residency. This mean having access to all EU countries.
Lower Taxes Means More Profits
While Malta boasts one of the highest corporate tax rates in the EU, at 35%, there are workarounds for businesses that can quickly reduce this to the lowest in the region. While businesses are taxed at the standard 35%, once dividends are distributed, shareholders can claim back a huge portion of the paid amount through the Tax Rebate System. This system allows shareholders to be eligible for a refund of 30 to 35%, making it an extremely profitable region to set up a business in.
As if that wasn't enough, Malta has also signed double tax treaties with several countries so that companies do not have to pay tax twice on the same income. And, due to the inclusion of Commonwealth relief, unilateral relief, and the flat-rate foreign tax credit, even business owners from countries without an agreement in force are not subject to double taxation.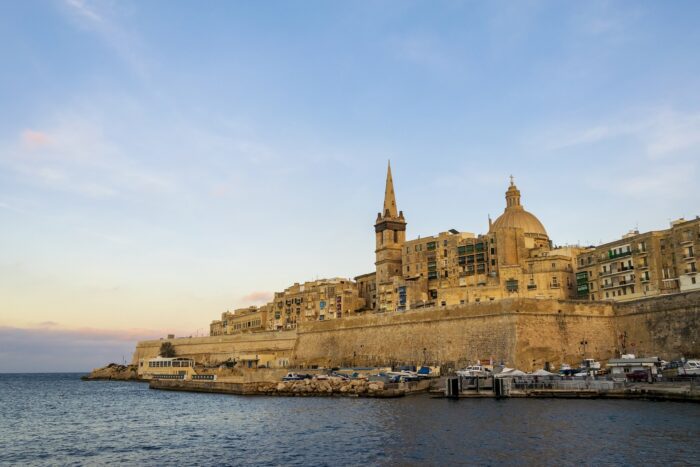 Citizenship Through Investment 
Thanks to the enforcement of Malta's Economic Recovery Plan, businesses and business owners in Malta have access to various incentives, one of the most valuable being a Maltese passport. There are a number of benefits and privileges to having multiple citizenships, with one of the most obvious being the freedom to travel to multiple countries without the need for visa applications and additional administration. This is especially relevant thanks to Malta's positioning, with citizenship from Malta opening up the entirety of the EU, with visa-free travel to 184 countries for those who hold dual citizenship.
Along with easier travel, Maltese citizens also have access to free healthcare and education in the EU, making it an extremely enticing place to raise a family. And, thanks to a new set of regulations passed by the Maltese Government in 2020, procuring Malta citizenship by investment is easier than it has ever been.
Other Incentives that Sweeten the Deal
In addition to access to dual citizenship, the Economic Recovery Plan also includes various other incentives to help attract businesses to the country. These include rental payment subsidies, electricity support schemes that can result in a 50% reduction in electricity bills, cash grants for start-ups, as well as tax credits to help businesses invest in a sustainable manner. All these measures, and more, are being taken to foster economic growth and create jobs in the region to help Malta become more sustainable and resilient in the face of growing global economic fears.
Location, Location, Location
Situated in the middle of the Mediterranean Sea, Malta is ideally positioned to give new businesses access not only to the European market but also to the Middle East and North Africa. In addition, thanks to excellent port infrastructure and varied and frequent air connections, getting people and goods in and out of Malta is easy and efficient, making it an ideal location for a logistical hub. Furthermore, Malta being part of the European Union means that it is cheaper, easier, and safer for businesses in this area to buy and sell with the euro area and to trade with the rest of the world.
Access to a Huge Consumer Market
While Malta boasts a relatively small internal population, at around 450,000 people, its unique and strategic position gives businesses set up in this region access to a huge number of potential clients. Not only do businesses have access to an estimated 500 million consumers through the EU market, but the growing Middle East and North African markets are quickly making their mark on the global economy with total consumer spending expected to reach 62 trillion dollars by 2025.
Due to this huge and varied consumer market access, businesses in Malta are easily able to test the markets to determine if their products will be successful and where they will see the most success. This ability to determine customer behaviour and patterns on a small scale is invaluable for established businesses who are looking to expand into new markets, as well as new businesses hoping to make their mark.
With its picturesque views, an abundance of natural and historical assets, and its strategic location, Malta is fast becoming one of the top-rated countries to live in as well as do business in. On top of its natural and geographic benefits, the financial incentives offered by the Malta Government and the reduced taxation mean that businesses operating in Malta have a far greater chance of financial success in the short term as well as in the future, making it an ideal place to launch a start-up.