With more people on Instagram and social media than ever before, the demand for getting exposure from influencers and top celebrities is also increasing at alarming rates. And with such a demand in place, these top IG accounts can demand some pretty outrageous prices just for a single social updates!
As some of the richest celebrities on Instagram requesting outrageous sums for sponsored posts, this is also leading to micro-influencers earning more money as well. And along with smaller players making money on IG, this is also making room for smaller business and brands to get in on the action with lower-priced influencers as well.
A great personality we can get started with is, Cristiano Ronaldo, who is already one of the wealthiest users on Instagram. And this is mainly because of his endorsement deals with sports brands, which make him an attractive target for advertisers. He can also command incredible sums for sponsored posts, as he makes an average of $1 million for every post.
With all of that being said, in this article we will be looking at some of the highest paid Instagram celebs in order of income. Learn more below.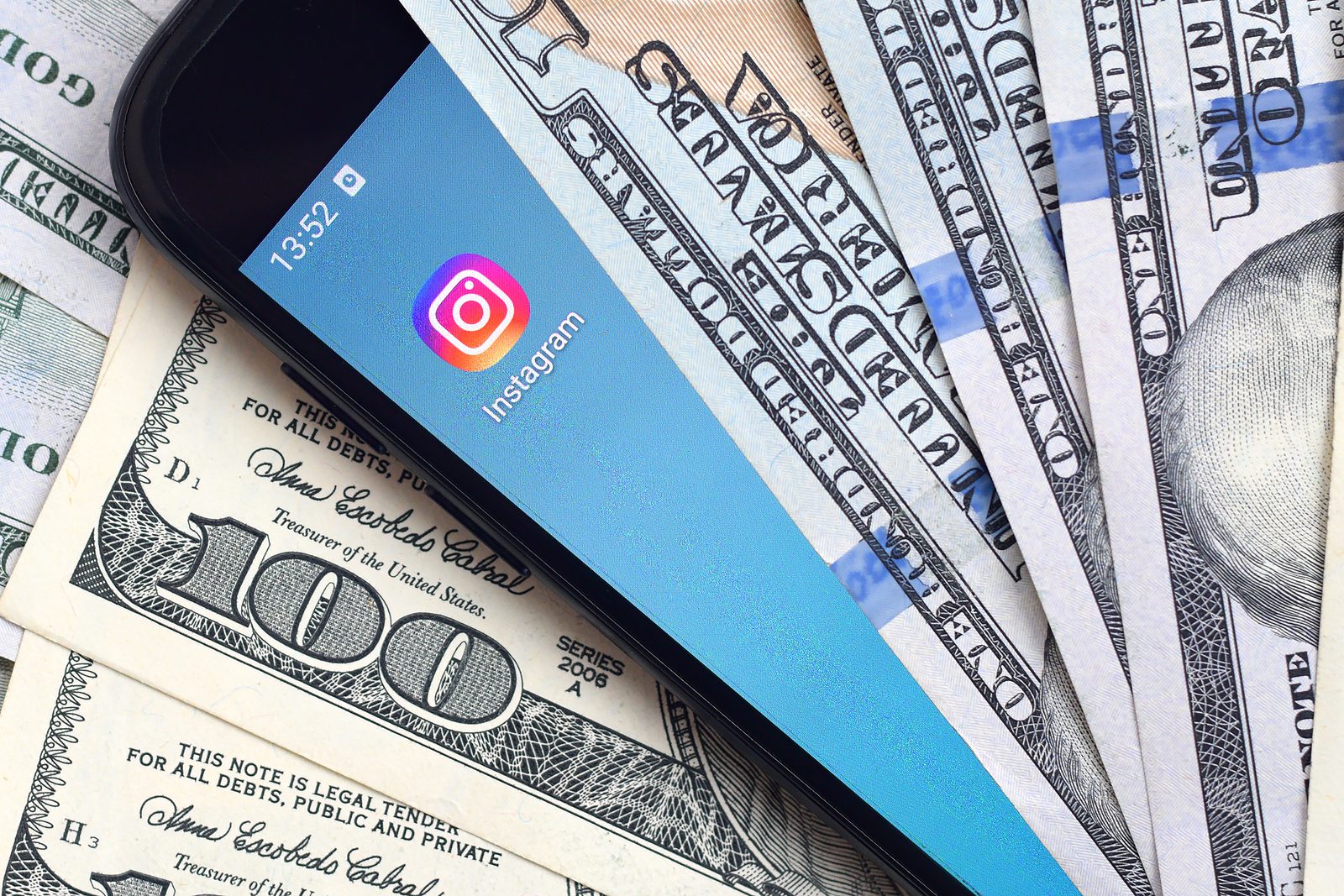 Richest Celebrities on Instagram
Right off the bat, let's clear the concept that only English and USA-based influencers are getting top dollar for their content. For example, a look at the richest Nigerians on Instagram will tell you that Toke Makinwa is a top earner. The Nigerian singer is a popular social media personality and is known for her vlogs. She is the host of The Morning Drive on Rhythm 93.7 FM and has a popular autobiography titled 'On Becoming.' She has built up an impressive following on Instagram, attracting millions of fans. Currently ranked 19th on the Richest Celebrities on Instagram list, she has an estimated net worth of N250 million.
Among other rich Instagrammers, many of them are entertainers and movie stars. Last year, Kylie Jenner was the top paid Instagrammer. Dwayne 'The Rock' Johnson, meanwhile, is one of the highest paid actors in the world. Regardless of who you follow on Instagram, there's a high chance that you'll recognize a familiar face.
But who's on the list? Let's take a look at the 2022 Instagram Rich List.
How to Make Money on Instagram
The most popular way to monetize your Instagram account is to sign up for an affiliate marketing program. By signing up for an affiliate marketing program, you will receive a trackable link and promo code. Then, whenever you refer a user to a product or service that you are affiliated with, you'll be paid a commission. You can also promote travel destinations, fashion items, and more. These are just some of the options for how to make money on Instagram.
As with any other business, if you're serious about monetizing Instagram, you'll have to be patient. Instagram payments depend on the quality of your audience, so make sure that your followers are engaged with your content. If you have high follower quality, your Instagram payments will be higher. If not, don't worry – there are several ways you can improve your follower quality. One of the best ways to improve your follower health score is to post new photos every day. Keeping your audience engaged will also help your account grow.
How to Get More Instagram Followers
If you want to make IG work for you and your audience, you'll need to learn how to produce content that is both unique and tailored to your audience's tastes. While there are many different ways to do this, images, posters, quality food photography, and scenic images will all work to your advantage. No matter what options you decide to go with, be sure to measure your results so you can see how many new followers you are getting daily. There are also several ways to get a viral-worthy Instagram video.
Here are two quick tips to help you get started:
– Optimize your bio: Make sure you have the right content to attract new followers. You should include new CTAs whenever possible. Try to post relevant news and interesting content on your Instagram profile. You need to put yourself out there more to attract more followers. You can even use the "followers" feature to discover who has unfollowed or not followed you back. Ultimately, your goal should be to build a strong following.
– Tag relevant users: To get the attention of rich celebrities, it is important to promote your page in relevant accounts. If you have a business page or a personal page, you can create a custom Instagram sticker or filter that entices your audience. You can also use custom Instagram stickers and filters to promote your page. If you have a new product or service, consider creating custom Instagram content that is unique and geared towards your audience.
Top Celebrities on Instagram
The richest celebrities on Instagram are those who post more than a million photos per post. In fact, the richest Instagram celebrity is an athlete, earning an estimated $1,604,000 per photo. This may sound unreal, but there are some high-profile black Instagram users making over a million dollars each. According to the Instagram blog, HopperHQ, these celebrities are able to earn this much by simply posting their photos.
The list includes the most expensive, well-known sports stars. Cristiano Ronaldo, a Juventus soccer player, is the most followed person on Instagram with 224 million followers. The list also includes the most expensive Instagram account, with Cristiano Ronaldo charging USD$890,00 per post. Other athletes on the list include Neymar of Brazil, who is said to be worth $350 million. The list is based on internal data and agency rate cards from social media management company Hooper HQ.
Virat Kohli, the most popular Indian celebrity, has more than 132 million followers and earns an estimated $1.6 million for every post. He also promotes many global brands, including Nike, Adidas and Puma, and has his own clothing line. Priyanka Chopra makes over $0.403 million per post, bringing the total Instagram celebrity earnings to $1.4 billion. The list also includes actors, singers and TV personalities.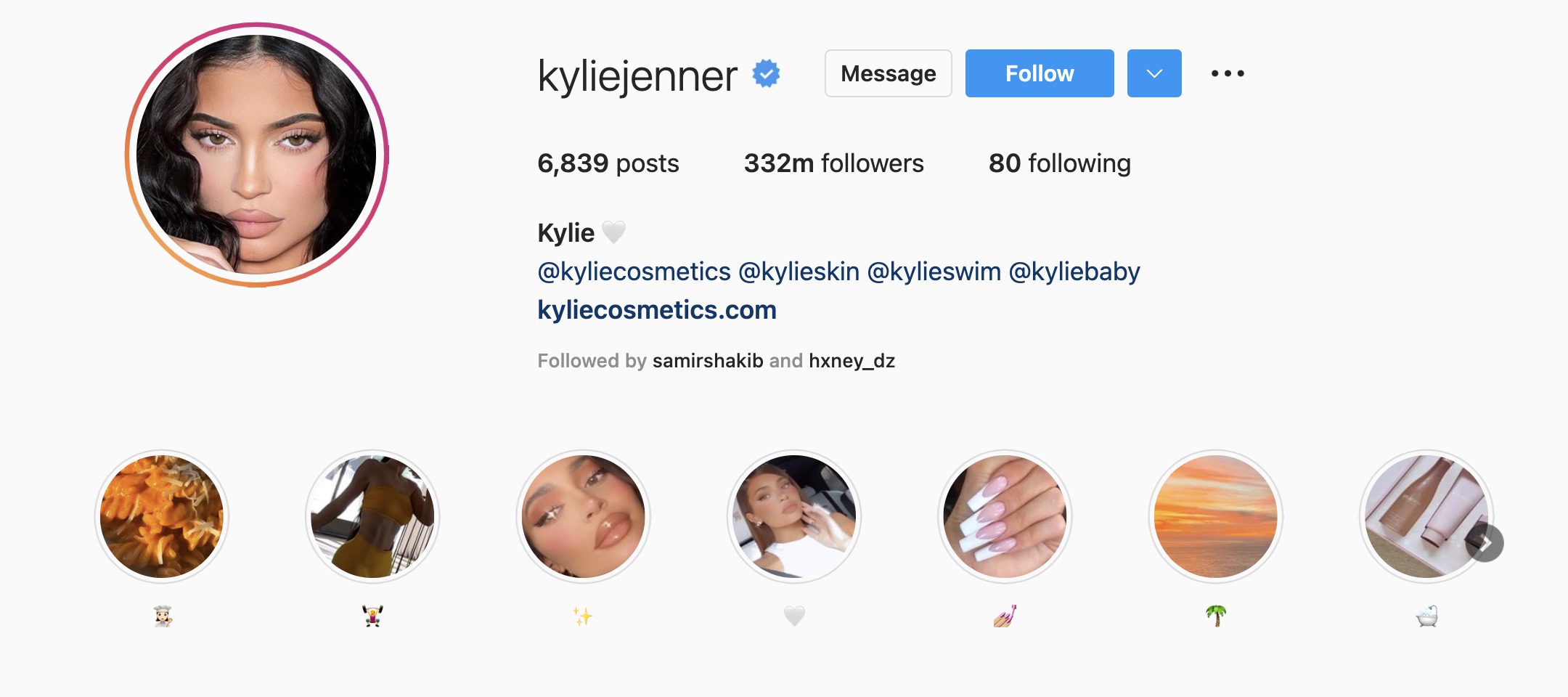 Kendall Jenner
Recently, Kylie Jenner and Devin Booker made their relationship official on their Instagram account. After months of speculation, the couple finally made their relationship public. According to a source, both Jenner and Booker have been approved by their respective families. The couple recently celebrated their one-year anniversary and they seem to be growing closer. In an Instagram post, Jenner posed for a mirror selfie with her basketball player boyfriend. The following are some of her latest posts.
Some fans are upset with the caption of a recent photo posted by Kendall Jenner. However, fans have come to accept that her Instagram posts are no longer about sports or the latest outfit. Jenner shares many aspects of her life on her page. Some fans are especially fond of her pets. They share adorable baby photos, too. And Jenner also posts countless pictures of herself with her friends. The Kardashian-Jenners' posts often feature the lives of their kids and other family members.
Justin Bieber
The 9th Richest Celebrity on Instagram is Justin Bieber. With over 215 million followers, he is paid $1,112,000 per post. His career began as a YouTube performer who went on to sell over 150 million records. He is now one of the world's top entertainers and easily makes $60 to $80 million a year from multiple sources. However, he is not just a rich celebrity — he's actually a very good business person and entrepreneur as well.
Ariana Grande
Ariana Grande is another American singer-songwriter and actress. Her net worth is estimated to be around $200 million. She has more than 68 million followers on Instagram and can command up to USD$848,000 per post. She also has a massive following on YouTube and TikTok. She is among the highest paid Instagram celebrities. The average Instagram user follows her for almost one million, making her one of the most followed celebrities.
Beyonce Knowles
Beyonce Knowles has become a household name thanks to her popularity and her amazing career. The singer and songwriter, who previously sang with Destiny's Child, has also been married to American rapper Jay Z. The couple share two children, twins Rumi and Sir, and are celebrating their fourteenth wedding anniversary. Her recent photo on Instagram is an interesting take on her style and her family life. Here's what you need to know.
One of Beyonce's latest Instagram post shows her in snakeskin sheer green hot pants and a blue snakeskin shirt, which quickly went on to bring her a ton of new likes, shares and followers. Her picture is surprisingly candid, showing her power and happiness. Although she rarely smiles on Instagram, the image shows her power and authority. Beyonce's feet are visible in the photo, giving it a "natural" vibe. Fans immediately reacted to Beyonce's candidness.
Lionel Messi
The soccer superstar has hit the 300 million-follower milestone on Instagram. The post, which featured pictures of his family and friends, was a thank you for his supporters. Messi also posted a message about stopping online abuse. The Argentinian footballer has over 300 million followers, which is more than the estimated population of Nigeria. And while Messi is now a global icon, other footballers are not following him on Instagram.
Messi has a lot of followers on Instagram, but his latest post, in which he celebrates winning the Copa America, broke Cristiano Ronaldo's previous record of 19.8 million likes. Ronaldo's previous record was for a post honoring the late Diego Maradona. Among sports icons, Messi has the most Instagram followers. But he's not the only footballer who posts a lot of pictures of his family.
Messi's Instagram account shows his latest 15 posts. It also displays the number of followers he has gained and lost in the past week. Messi has an average influence of 1.50 percent, according to Instagram. And he follows 230 accounts on the platform. In addition to his personal account, Messi has an account dedicated to his football club, Newell's Old Boys. Those who follow him are fans of the club he played for during his youth years.
If you enjoyed this article, be sure to check out our latest guide on how to use a TikTok counter to see how many followers top influencers and celebrities really have.