Identity theft is rampant in the United States, and if you think it won't happen to you, think again. It has been estimated that over 14 million Americans in total were victims of identity theft in 2019, and the numbers are only growing. It has also been estimated that about one-third of all Americans have been the victim of identity theft at least once. If you suspect or know for a fact that your identity has been stolen, here are the steps you'll need to take.
File a Claim with Your Insurance Company if Applicable
If you purchased identity theft protection from a service like IdentityForce or LifeLock, then now is the time to file a claim. You may also not know this, but many benefits packages will include identity theft, so you should call human resources at your place of employment and see if you're covered.
If you don't have coverage, you should start looking for an identity theft protection service right now. Some will offer software solutions only, but others will also provide insurance as part of their plans. If you want to learn about the best ID protection services in the business, check out https://www.top10.com/id-theft.
Notify Companies
The next step is to notify companies where fraudulent accounts and transactions have been made. If you were the victim of an account takeover on a credit card, the thieves might be able to get access to your card number, but not your personal information. The fastest and easiest way to prevent thieves from accessing that information and stopping all activity is to call your credit card company immediately.
If your personal information has been compromised and people are using it to open various accounts, you will need to take more action. If someone tries to file a tax return under your name, you will have to notify the IRS by filing a 14039 Identity Theft Affidavit form. It's also very common for people to use someone else's identity to get medical care. In this case, you would have to contact your health insurance provider immediately. 
Contact the FTC
The FTC keeps track of identity theft cases in the country. While they can't prosecute perpetrators per se, they can still help law enforcement agencies catch them. If you want to file a report with the commission, all you have to do is go to https://www.identitytheft.gov and follow the instructions. They also offer additional assistance to victims. They have a recovery plan that you can use and even pre-filled letters that can be used to dispute fraudulent charges and file police reports.
Call the Police
Once you have all the evidence needed, you can contact your local police department to notify them of the situation. The police report will help protect you and will make it easier to catch perpetrators if they continue using your identity.
You should know, however, that the police may not be able to do much to help you if the person who stole your identity is in another country. They also have limited power when it comes to online identity theft. But they will still be able to help if the information was stolen by a local, or someone you're personally close to.
Contact Credit Agency Bureaus
Credit agency bureaus will be some of the first people to know when someone opens an account under your name. They could become your greatest ally if you have been a victim of identity theft. You can ask credit bureaus to put a fraud alert on your file. From now on, any account provider will be notified when someone is trying to open an account under your name illegally. Not only will this prevent people from opening new accounts, but it'll make it much easier to find the culprit. The fraud alert will stay on your account for one year.
If you want to go a step further, you can also order a credit freeze on your report. This means that people will not be able to make an inquiry on your credit report unless they get your express permission. This service is offered by all credit bureaus and is completely free. We also suggest that you put a freeze on your children's credit reports as they can be targeted as well.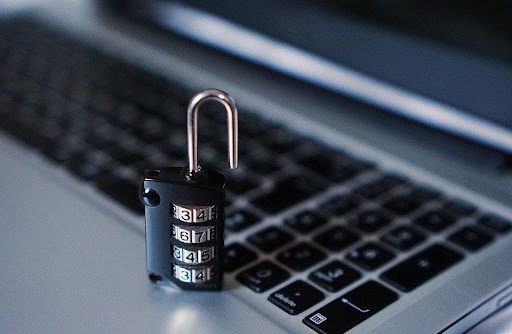 Strengthen Security on Your Accounts
You will also need to start tightening up security on all of your accounts. The first thing you should do is pick yourself a robust password manager and change passwords on all accounts. If you want to make your passwords as strong as possible, always use at least one upper case letter, one symbol, and one number. Make sure that you have different passwords for all of your accounts as well, and think twice about saving them.
These are all things that you should do immediately after you are a victim of identity theft. The faster you act, the less damage will be caused and the greater the chance you'll find the person responsible.