An interview with Vage Zakaryan, Head of Development at Gem Space superapp
Vage Zakaryan
In the current landscape filled with various messengers, social networks, and communication apps, it sometimes feels like everything has already been invented, making it challenging to imagine what else developers can bring to the table. Yet, new applications continue to emerge and capture interest, one of them being the Gem Space superapp.
Why is it called a superapp? Is this a way to distinguish itself from competitors or simply a product positioning strategy?
Vage Zakaryan: The Gem Space superapp evolved from its predecessor, the Gem4me app. Continuously expanding its functionality, it eventually transformed into a superapp. The primary purpose of superapps is to serve as an entry point into an ecosystem of services.
This is now more of a current trend than a strategy to stand out from competitors. Those who ignore this trend are likely to fall behind gradually.
What attracts users most to this superapp?
Vage Zakaryan: Users primarily evaluate the app based on how well its fundamental functions work. In our case, these are chats, calls, and everything related to communication—a necessary minimum for users to stay and explore all the app's services. If there's no disappointment during the initial introduction, users then delve into other functional features. At this point, it's crucial to continue retaining their attention, and the superapp excels at this, ultimately attracting our regular users.
What are the most unusual and useful features in Gem Space that users should pay attention to?
Vage Zakaryan: First and foremost, it's worth noting that all services in Gem Space are entirely free. These include voice message transcription, the ability to send files without size restrictions, a bot translator supporting 17 languages, bots for interacting with neural networks like ChatGPT and Midjourney, and more. Of course, a significant part of Gem Space is its internal blog platform.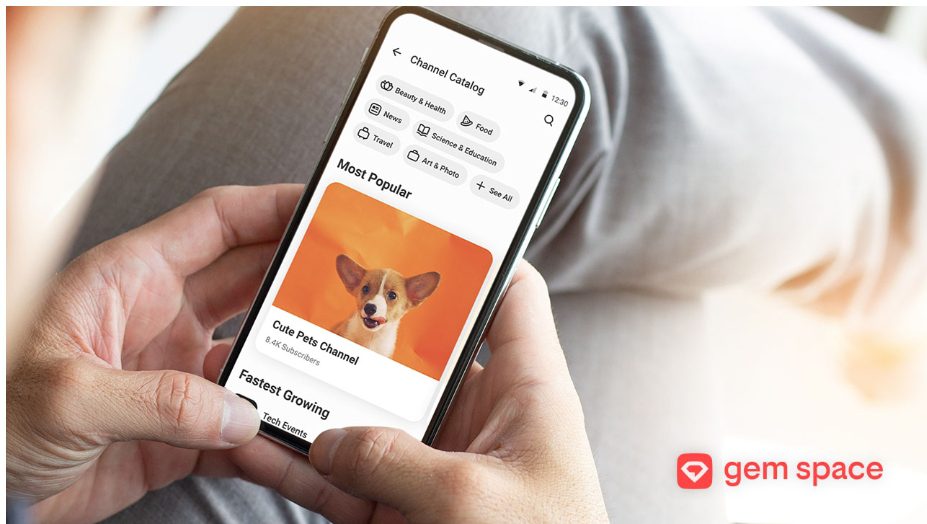 You place considerable emphasis on the blog platform in Gem Space. Can it truly compete with well-known platforms?
Vage Zakaryan: Currently, three sections in the superapp are entirely dedicated to channels: "Feed," "Catalog," and "Channels." The smart news feed is an unusual feature for such an application. We're used to scrolling feeds on social media, but not in a communication app. As there's already a plethora of channels and content on our platform, this technical solution significantly saves users time. It displays channel recommendations based on interests indicated during app registration.
What are the plans for Gem Space developers in the near future?
Vage Zakaryan: We're continuously developing the app, and we have many plans. For instance, we plan to integrate a crypto wallet into the superapp for storing and purchasing cryptocurrencies, as well as an advertising platform to monetize content and promote channels. Currently, bloggers in Gem Space can receive donations—all they need to do is provide their payment details in their account settings. Our plans also include actively developing the blog platform and further expanding the app's functionality. We always have ideas on how to make it more engaging for users.