We live in an age where around every corner there is another guru with a get rich quick scheme for would-be-entrepreneurs. Here's the thing. There's no such thing as overnight success. If you want to seize the day, you've got put in the hard yards and takes a lot of sweat, blood, and tears to make the grade. Just ask wealth coach Derek Moneyberg. One look at his track record and you'll see he delivers the goods every single time, without exception. He firmly believes in hard work, perseverance, and results.
Derek Moneyberg's long list of clients will testify that Moneyberg is a tough coach but produces the results. Derek explained, "I'm a tough-love mentor. I expect my clients to win, and I tell them upfront that when you come to work with me, you won't be coddled, you may not like what you hear, but I value your long-term goals over your short-term feelings. We are building success together, not pampering infants." Derek does not hold back or sugar-coated, but if you follow his plans, you will succeed and make a lot of money.
Although it sounds like Moneyberg was born to be a coach, he only became aware of his natural ability to help others and solve problems almost by accident. "I never set out to be a coach," confesses Moneyberg, who, aged 19, quit his job as manager of a Wal-mart store to fly solo and concentrate on making millions in property management.  
Moneyberg explained, "For years I specialized in real-estate and stock investment. However, in 2007 a friend who owned a self-help company asked me to sit on his board of advisors. With my input, we grew the company into an eight-figure annual revenue business. I guess it snowballed from there."
Clients who had heard of Moneyberg's growing reputation began contacting him out of the blue, asking for his help and expertise. He proved to have the Midas touch. With every success, demand continued to grow until he had built a multimillion-dollar coaching business of his own. Moneyberg now works with clients from all over the globe. He is a master at helping them to obtain elite levels of success in their personal and professional lives. His database of clients ranges from celebrities to professional athletes and even royalty. Yet his core clientele remains business professionals and ambitious entrepreneurs looking to make the step up to the next level. "I only work with winners who are already doing well and want to win more," reveals Moneyberg. "I'm not desperate for revenue, and so I can be selective about who I work with. Experience has taught me that you're not serious about being the best you can be if you're already struggling. So it would be both a waste of my time and yours for us to work together."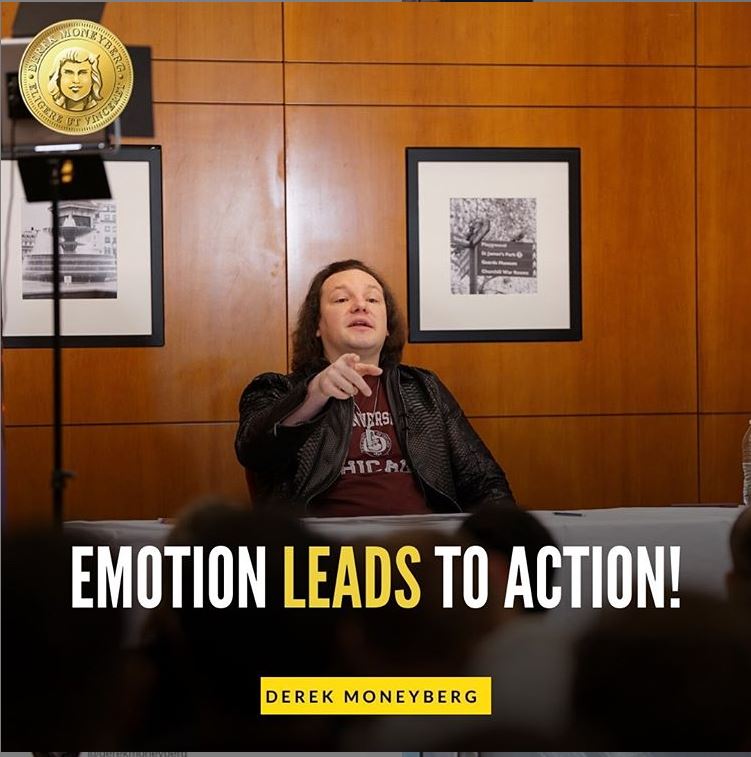 It's tough talk, but Moneyberg is a tough coach, and here's the thing, his no-nonsense and uncompromising approach appears to work. It's what separates him from the hordes of what he brands as 'clown coaches' who promise everything and deliver nothing. Moneyberg likes to be personally invested in the success of his clients. This is why he has so much repeat business and word of mouth recommendations. It's a harsh world out there, and you've got to be tough to succeed in it. Derek's clients can count on him every time to get them in shape and fighting fit for any obstacles the world may throw at them."