If you are not a person from the 18's era that has time-travelled to today's date, then you must be familiar with the name "INSTAGRAM". We all know that the web is one great platform to share your personal life with the people you love and promote and brand your business.
Nevertheless, do you know that people often earn money for their Instagram posts? Yes! Some of the top Instagram accounts in the world charges even up to $100000 US dollars to make a single Instagram post. Now! Why does the brand pay a sum that huge to these Instagram account holders?
Well, the one-word answer is "Followers". It means that thousands and millions of people follow these Instagram accounts, and a single post only can brand to reach an audience that huge in the minimum possible time frame. And just like how each social platform is different in the way users create content, it's also similar in how they like and share as well. For example, take a look at these differences between LinkedIn and Instagram, and then think about how Facebook and TikTok are different as well.
Hence, it proved that followers matter a lot when it comes to Instagram. Now! How do you increase your followers? Through following certain pathways and implementing some smart strategies. And one best method among those is using accurate hashtags.  At this point, a question may arise in all of our reader's minds, i.e." where to look for these specific hashtags?" well! You don't have to look any whereas you are already on the right paper.
This article contains some unique hashtags that can aid you in bringing more follower engagement to your Instagram account. Thus, use these top fitness hashtags to look great on your account. Have a look at our full list of resources and recommended hashtags below.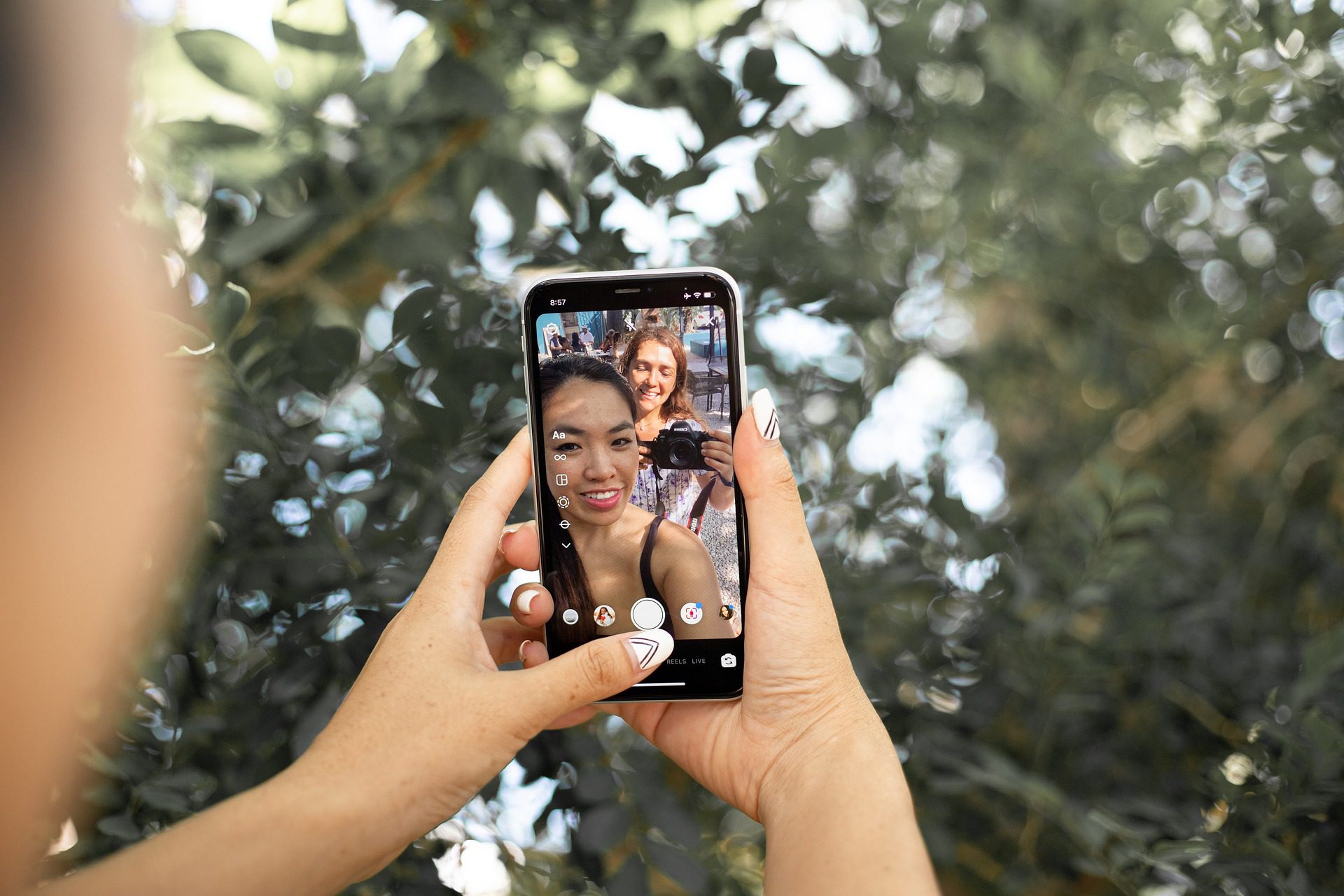 Top Fitness Hashtags to Improve Your Following on Instagram
Fitness is included in one of the most admirable and desirable goals across the globe. And with the hashtags listed below, you will bring more audience to your account and look great and inspire others to be like you.
Also, we are sorting these hashtags into a distinguished number of categorizing to prevent you from spending hours and hours searching for a single hashtag
Instagram hashtags related to general workout or gym

Instagram fitness hashtags about healthy eating

Instagram fitness hashtags related to
And just as important as using the right hashtags in your content postings, it's important to make sure you are commenting on other social profile updates as well. Engagement is a two-way street and you shouldn't just be focused on incoming engagement metrics.
List of fitness-related Instagram hashtags
Instagram hashtags related to general workout or hitting the gym.
#GetFit – simplest yet effective way to convey the importance of fitness. Post this hashtag along with any of your body's picture

#Cardio – invite others to unleash the power of cardio with this hashtag

#Cycling – cycling is one best exercise, and this hashtag elaborates that

#FitFam – fitness can be a family goal as well. Right?

#FitLife – tell your followers the fitness is as precious as life for you

#Fitness – the straightforward hashtag of the whole list

#FitnessMotivation – Post a workout picture with this hashtag, and you are good to go

#FitnessAddict – this hashtag symbolizes that addictions are not always bad

#GetStrong – tells that fitness is the only way to be strong

#LiftHeavy – share a glance of your fitness life

#GirlsWhoLift – this hashtag indicates that heavy liftings are not for boys only. Girl power!

#GymLife – gym life is equal to high drive

#GymTime – no excuses, right?

#NoPainNoGain – this hashtag conveys a message that without overcoming the pain, you can never obtain your desired goals

#PersonalTrainer – there is no harm in showcasing your luxuries a bit.

#Sweat – sweat is essential plus crucial when it comes to hitting the gym and working out. And this hashtag do explain that

#Weights – bring all of the viewer's attraction to your weights

#WeightLifting – make your weight lifting practices come to notice by using this hashtag

#Workout – a simple hashtag that goes well with any workout

#TransformationTuesday – highlight the week's workout day
Instagram fitness hashtags related

 

to healthy eating
We know we are done with the hashtags related to the gym and workout. But how can we forget about healthy eating? whereas, We understand that no exercise can impact your health unless you develop healthy eating habits. Thus, look at the below-listed hashtags to inspire others to eat healthy just like you.
#CleantEats – unveil the power of food with it

#EatLocal – indicates that you don't always need to go continental; local food can be healthy too ( only if you make it with care)

#FitFood – fit food= fit life

#GlutenFree – highlight a bit about your preferences

#DairyFree – explains your food a bit

#HealthyEating – post this hashtag along with the picture of a salad bowl or a smoothie glass, and you are done

#HealthyRecipes – are you a cook+ a bodybuilder? If yes, then this hashtag is entirely a match from heaven for you

#Nutrition – post it with a nutritious lunch or dinner

#Vegan – show the power of vegan food to the world with the hashtag

#EatClean – cleanness is always important, whether its food or any other stuff
By using such trending hashtags and content creation focuses within your own content, there is no reason why you shouldn't see an increase in your IG followers within a short period of time.
Instagram fitness hashtags

 

to inspire others
As it is said, inner beauty matters more than external. It means, to look great on Instagram, you need to conquer the heart of your audience. And inspirational hashtags are the key to doing that with minimal effort. Look at the related hashtags in the list below.
#FitQuote – a perfect fit to be posted with an inspirational quote related to fitness

#FitnessMotivation – another option to be posted with a fitness quote

#MotivationMonday – convince others for a weekly workout

#GetFit – inspire others to be fit

#Goals – help others in setting fitness goals

#YouCanDoIt – a simple way to motivate others this morning

#FitnessGoals – highlight your fitness goals

#TrainHard – showcase your efforts

#GoHardOrGoHome – the hashtag itself says it all. No explanation is needed!

#NoExcuses – excuses are meant to be ignored only, says the hashtag.
How to Increase Engagement on IG with Trending Hashtags
To sum up the whole article, Instagram hashtags aids a lot in boosting the total audience on your account and bringing more engagement to it.  It can help one maximize views, likes, comments, and reactions and conquer people's hearts.
So, if you are also one of those fitness freaks who is willing to get vast possible exposure in the minimal possible time, then look upon the above-listed hashtags. Nevertheless, choosing the right hashtag for the right post is the only matter of consideration over here. So look and choose wisely.
If you enjoyed this article, be sure to check out our other social media influencer guides on the top sites for buying IG followers and out list of the top fashion apps using Instagram and social media to grow their audience.