A decade ago, Apple used the catchphrase "There is an app for that." No one could imagine that our future would be impacted by this catchphrase and influence everyone's lives. Not only does everyone now have a mobile device on their pocket at all times, they are also using apps to help in many of our everyday tasks.
Look at the tremendous impact of the digital platform. The statistics say it all. 
61%

of the global population are using the internet in 2021, i.e., 4.80 billion.

67% of the global population uses a mobile device, out of which smartphones accounting for 80% of the mobile handsets used.

92% of internet users use the internet at some point in time. 

Active social media users account for nearly 57% of the global population. 

The growth of social media was 13% in the past 12 months.

In 2020, the e-commerce fashion market valued at 

$549.55

billion, and the projected growth rate will be $1207 billion by 2025, with a CAGR of 16%
So, from food to fashion, mobile is the space to keep an eye on! While the pandemic did affect the fashion entrepreneurs, bespoke labels, and MNC fast fashion manufacturers, the challenges faced by the fashion industry quickly turned to tech solutions for inspiration. The virtual try-on has been a revelation in these challenging times, not to forget the role of fashion apps in curbside pickup and delivery despite minimizing returns.  
So, while the consumer demand for new styles is strong even today, the future of fashion is literally in your hands. Yes, the fashion apps will shape how consumers behave when the social media users seem to grow more than the current 13%.
Let us take a look at seven of the best fashion apps that need to be downloaded on your smartphone right away.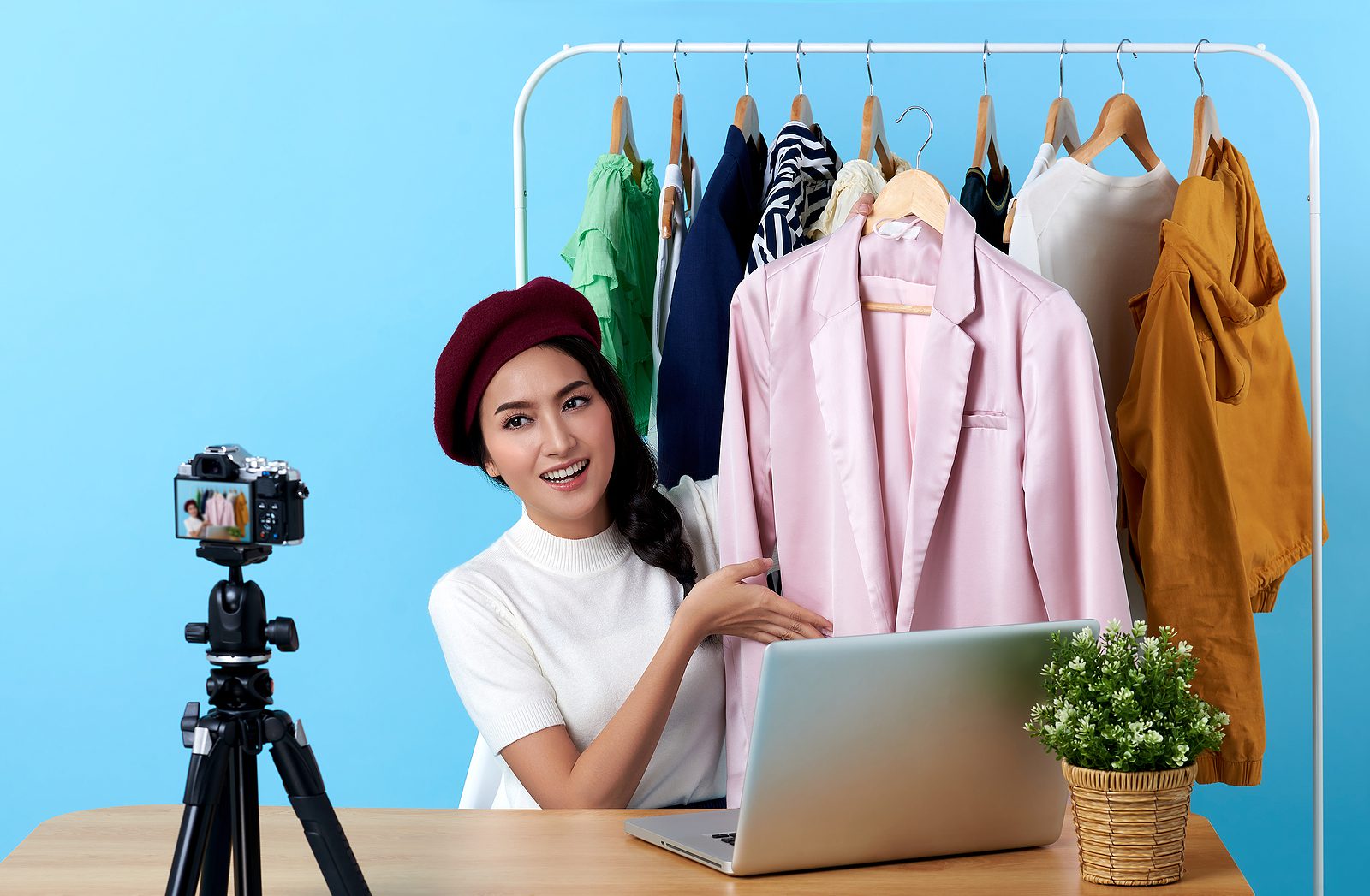 Qatch
With so many different applications out there to choose from, Qatch is definitely one of the best out there and growing in use at a very fast pace!
Based on their own online shopping frustrating experience, the founders Nichole and Raquel launched the fashion app, which was more tech-savvy. The idea was to improve operations for the fashion brands and retailers and also the consumers. This app was not like any other shopping app. It wanted to communicate with shoppers and understand their preferences and desires.
This App captured the style preferences of the users in different products and brands through its iMessage's Tap back feature. Qatch's algorithm uses AI for analyzing user taps and turning them into better recommendations over time.
Moda Operandi 
This luxury fashion app is a penchant by Lauren Santo Domingo, a former Vogue editor. The pedigree of the founder can guarantee the fashion discovery will be the hallmark of this App. The App connects and places luxury fashion right in the hands of the app users. This platform for men and women is home to hundreds of brands, designers all on one platform. Upcoming designers get a platform here to showcase their products and grow clientele. 
Complementing all this is a wide array of products ranging from clothing, jewelry, shoes, bags and accessories, and more. This App has a unique feature known as "trunk shows," allowing users to see what is next in fashion and curate one's wardrobe from designers directly. 
The RealReal
It has an innovative concept of buying and selling sparingly used luxury items. The user-friendly platform, which picks up from one's doorstep and ensures resale prices going as high as 85% of the original price, has been a revelation when it comes to a sustainable wardrobe.
For buyers, this second-hand luxury fashion site allows one to get vintage and luxury items at an attractive price and experience a slice of status symbol. It enables one to club their favorite brand and view them in a single feed, making it more manageable. It gives recommendations to users on their favorite brands, not to forget inviting them to consign their used items with them. 
NET-A-PORTER
This fashion on your fingertip's App is the largest platform for designer and luxury items ranging from clothes, shoes, and accessories. The NET-A-PORTER App is downloadable on both android and iOS platforms giving more users access to their favorite designer quickly. 
The flexibility to browse by designer, collections, or app recommendations gives one greater freedom. Add this to the editorial section, where news on the latest fashion trends keeps users abreast with new developments. 
WISHI
The founder of this fashion site is Karla Welch, a former celebrity stylist and named the world's #1 stylist by the New York Times and Hollywood Reporter. The motto of the founder is that "good clothes open doors." It is true as one gets an opportunity if one is smart and well-dressed. This mantra seems appropriate when one is in the fashion or entertainment industry. 
This premium styling app is appropriate for busy people and on the go and looking for something new without searching randomly on various online stores. 
Latitude
This well-designed app links the weather with wardrobe. 
The founder of this App Anne Slowey has 30+ years of beauty and fashion experience, having worked with Vogue, W, and ELLE.
So, if one is not sure what to wear on a particular day when there is a heavy downpour, Latitude gives options and tips on what to wear. The USP of this App is related to what one decides the first thing every day: what to wear. This App makes it a habit for users to open the first thing each day. 
FastAF
The USP of the FastAF App is that the wait time between order and delivery is only three to five days, making the shopping experience faster. This application believes in delivering the products to the user when they want them. If the ordered product is a luxury item, it can be well-delivered in two hours. 
The App's core values mean that only those brands are selected based on specific scorecards like brand affinity, consumer demand, cultural relevance, Brand sentiment, and accessibility. The app curates products from top brands in personal care, fitness, and other products that one considers essential.
Where to Find the Best Fashion Apps Online 
The above are seven fashion apps that are into niche segments and different from the usual fashion apps. These apps provide a new shopping experience and remove screen fatigue with their innovative offerings. So, if one wants a bit of luxury, or like sprucing a wardrobe, or not having to worry about the daily weather, here is the fashion app for everyone.
If you enjoyed the content in this article today, we also recommend you take a look at our list of the top fashion influencers on social media.