With summer approaching, avid fishing enthusiasts across the continental USA are looking forward to getting out on the water and casting their lines. While almost everyone living in America has at least a few local fishing holes they can rely on to provide the occasional meal, or at least a few hours of relaxation, the unfortunate truth is that not all fishing spots are equal. Whether fishing enthusiasts live in the fishing capital of the United States or miles from the closest pond, lake, or stream, there's no reason not to start venturing out this summer and trying some new spots. Check out the list below to find some inspiration for that next big fishing trip.
Islamorada, FL
Islamorada, Florida, is largely regarded as one of the top destinations for U.S. fishing trips, although in reality, amazing fishing spots can be found anywhere from south of Homestead to Key West. More specifically, amazing spots are plentiful for those who want to catch some Florida Keys Tarpon. Just be sure to get the right gear from the Sunshine State's favorite online fishing gear and marine products dealer, Fishing Sun.
Tarpon isn't the only fish in the sea, nor is it the only popular sports fish to be found in the Keys. Florida's "backcountry" waters are also home to bonefish, redfish, snook, and more. Serious saltwater fishing enthusiasts may also want to consider spending at least one day on a charter boat trying their hand at catching blue and white marlin, sailfish, or swordfish farther off the coast.
Thousand Islands, NY
Located on the eastern edge of Lake Ontario, Thousand Islands, NY, is home to some of the best freshwater fishing on the East Coast. The region's mild summers make it possible to spend full days on the water fishing for bass, salmon, northern pike, walleye, and muskellunge. Be sure to invest in some quality gear, though, because the area is known for species that put up a serious fight.
Even novice anglers often find themselves getting lucky on the waters of the St. Lawrence River, but only confident fishing enthusiasts with plenty of hours under their belts should try for the area's famed, massive muskies, which can reach up to five feet in length. These fish are as well-known for their mean fighting streak as they are for their size, and even experienced anglers rarely catch more than one for every 50 hours spent on the water.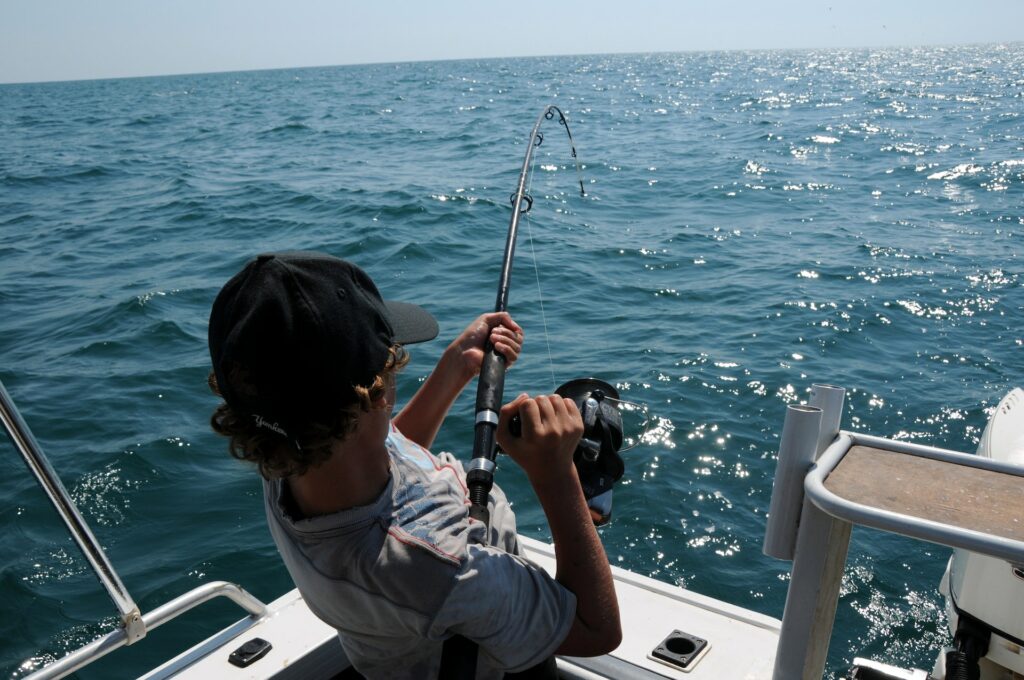 Columbia River, OR
On the other side of the country, it's the steelheads that get most fishing enthusiasts' attention. Also known as rainbow trout in rivers and brackish waters or chrome trout in the ocean, they're found in abundance in the Columbia River along with salmon, sturgeons, and the region's largest smallmouth bass. Like the muskies, though, steelheads are known for both their evasiveness and fighting spirit.
Locals who have been fishing for rainbow trout their entire lives don't stick to the rivers. Instead, they follow the biggest steelheads out to the ocean, where these relatives of the rainbow trout can reach much larger sizes. Technically, all steelheads are the same species, but their altered lifestyle has led the region's anadromous chrome trout to adopt a different size and appearance.
Lake Tahoe, CA
Found on the border of Northern California and Nevada, the Tahoe region is known for both winter ski spots and summer hiking. However, Lake Tahoe is also a fantastic fishing spot. As the largest alpine lake in North America, it's home to Kokanee salmon, brown trout, rainbow trout, and mackinaw, all of which attract anglers to the region during the year's the warmest months.
When planning their trips, visitors should keep in mind that individual anglers are restricted to five fish in total, including no more than two mackinaws, to keep the lake's fish populations healthy. While many have Lake Tahoe on their bucket lists, trip planners should also include some non-fishing activities on their agendas.
Lake Austin, TX
Although Texas is not the first state most people think of when they want to plan domestic fishing trips, it is home to several lakes large enough to reel in 20-lb trophy largemouth bass, including Lake Austin. Found at a lower part of the Colorado River, the lake is technically a reservoir that was formed in 1939. Since then, though, it has become a primary attraction for both Austin locals and visitors, alike.
When planning a fishing trip to Lake Austin, be aware that anglers have to share the lake with recreational boaters. Many anglers opt to fish at night during the height of summer to avoid disruptions. Of course, there are also plenty of other lakes in Texas for avid bass fishing enthusiasts to check out if they're not interested in competing with boaters or beating the crowds.
Bighorn River, MT
Fly fishing enthusiasts have likely already heard of the Bighorn River in Montana. What most don't know is that although much of the water flows through private property or Crow Tribal lands, there are public-access fishing spots on the Bighorn. There are strict limits on catches, so most anglers coming to the area to cross it off their bucket lists practice catch-and-release of brown and rainbow trout.
While in Montana, it's worth exploring some of the lesser-known waterways even if that means hiring a guide. There are endless miles of freestone rivers and spring creeks to explore, plus some epic tailwaters and all of them have plenty of wild, rustic beauty on offer along with the fish. For anyone interested in trout, the state is a Grade-A bucket list fishing trip destination.
Chesapeake Bay, MD
Those who don't know any better think of the brackish waters of the Chesapeake Bay exclusively as a perfect habitat for Maryland crabs, but fishing enthusiasts know better. The Chesapeake Bay is also one of the best fishing spots on the East Coast. Over 70% of the Atlantic Coast's striped bass are born in the bay's more than 150 tributary rivers, and anglers can look forward to more than bass fishing. The area is also known for bluefish, drum, flounder, croaker, and speckled trout.
Outer Banks, NC
For those having trouble deciding what type of fishing trip to plan or having to accommodate multiple people's diverse interests, the Outer Banks of North Carolina offer a perfect compromise. There's something for everything, from fly fishing to inshore charters, braking fishing, pier fishing, and more.
Trip planners who are looking to minimize both research work and gear may want to check out head boat fishing tours. These large charters provide all of the necessary supplies, including the fishing licenses. Plus, their captains know just where to take visitors to catch flounder, trout, sea bass, and many other prized species.
Lake Shelbyville, IL
Technically, Lake Shelbyville is a man-made reservoir, but most visitors would never know it. The 11,000-acre lake is bordered by two state parks replete with amazing natural wildlife, and there are ample fishing coves to attest to the fact that, while the lake is man-made, opportunities to catch all-natural yellow bass, walleye, flathead catfish, crappie, and bigmouth buffalo abound.
Interestingly enough, Lake Shelbyville is also a known destination for local bow fishing enthusiasts. Any traditional angler who has yet to see this sight is in for a treat, as bow fishing aficionados can almost always be found shooting arrows at the lake's abundant supply of huge carp, and this interesting technique is something to see.
California Delta, CA
The California Delta in Northern California offers an ideal climate for fishing year-round. The river and estuary are technically known as the Sacramento-San Joaquin River Delta, and it's a well-known destination for catching everything from striped bass, sturgeon, and catfish to black bass and salmon.
Most local anglers opt to cast lines from piers and river banks. However, the California Delta is also home to several popular competitive derbies, each of which brings hundreds of boats to the area. Why not plan a trip to the Delta to get a feel for it, then head back with lofty goals of landing a prize-winning catch?
Biloxi Marsh, MS
Biloxi Marsh is a unique ecosystem found surprisingly close to the Southern city of New Orleans. The saltwater marsh routinely produces fish that weigh over 20 pounds, despite its shallow depths. While most out-of-towners might not be too interested in braving the heat to plan a fishing trip in Biloxi Marsh in the summertime, locals who don't mind the high temperatures and humidity will find good casting year-round.
Start Planning Now
Summer is approaching fast, so now is the time for fishing enthusiasts to start planning trips that they'll remember for a lifetime. Whether they opt to hit the water with family, friends, or alone, anglers will love all of the bucket-list fishing spots described above. They will prove that there's no need to leave the continental USA to score world-class catches or take in the beauty of nature. Just be sure to check out the local climate and what types of fish are most abundant during the upcoming season and gear up appropriately in advance.