Are you hunting for the best photo enhancer software to refine your blurred photo/photos?  This article brings you some of the best solutions you can rely on to achieve that purpose. What's more? These are not just traditional software as they combine AI technology to process your images for optimal results. Further, you will discover that it is convenient and efficient to work with AI-powered photo enhancers compared to traditional non-AI-based software like Photoshop.
Two Best Windows AI Photo Quality Enhancer Tools
It is possible to enhance the quality of your photos using the following AI tools on Windows. We have carefully selected these programs from dozens of others depending on overall superiority.
HitPaw sounds weird for photo enhancer software, but this is an incredible piece of AI image enhancer tool that you will never regret using. The following passages will exemplify why HitPaw Photo Enhancer should be your go-to photo enhancer.
It is an automated image enhancer tool that can optimize blurry content and improve overall photo quality. It has several other image upscaling features powered by its Unique AI. There are no confusing steps to process your photos, and the interface is not loaded with hundreds of unknown utilities. You can load your blurry images to the software, select a suitable AI mode and process it for a clear output with a few clicks.
Apart from enhancing blurry images, it also features landscape sharpening and Anime image enhancement. You can sharpen blurry content within images and upscale the image resolution for painting. You can enlarge low-resolution pictures without quality loss. If you want to upscale your videos, you can use HitPaw Video Enhancer.
What do Customers like Most?
Customers are impressed by the easy-to-use interface of HitPaw Photo Enhancer.
They also value the software's image AI, which simplifies the complicated enhancement process.
Customers appreciate the affordability of HitPaw Photo
They love the fact that the software is very beginner-friendly.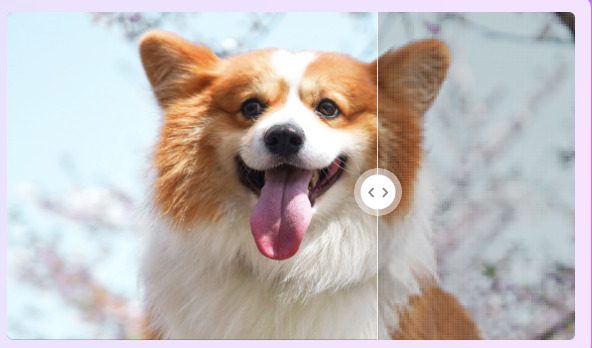 DVDFab Photo Enhancer AI
The next solution for photo Enhancement on Windows is DVDFab Photo Enhancer AI. This tool can fix multiple issues with your images using its powerful AI. In technical terms, it implements deep convolutional neural networks trained with millions of professionally enhanced samples to upscale photos and improve them for their best version. DVDFab comprises an extensive set of effects that you can use to optimize, enhance, enlarge and perform various modifications on the chosen photos.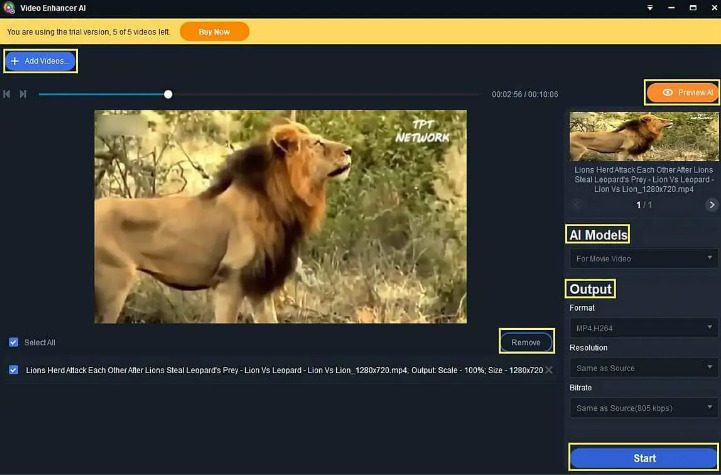 Using DVDFab, You can perform the following enhancements.
Upscale 2D and 3D and anime images up to 40 times without losing any quality.
You can animate or cartoonize your favorite photos with all the artistic flair.
Use AI technology to convert black and white photos into color photos.
Optimize your photos into DSLR camera quality.
You can enlarge the image up to 40x without any quality reduction.
Improve the definition of images by eliminating noise.
You can sharpen the images to reduce image blur, hone its edges and add more details, breathing new life to the photos.
DVDFab Photo Enhancer is available offline, and you can download it. It is easy to use the application without complicated steps. You can use sharpen feature to fix blurry photo issues.
What do Customers like Most? 
Customers love the arsenal of effects available on this software. They like the variety of how they can apply various effects and experiment with them.
They prefer its optimizing capabilities.
Some find it easy to use.
As you can see, Both HitPaw Photo Enhancer and DVDFab Photo Enhancer have great benefits to the users. However, HitPaw Photo Enhancer has the edge over DVDFab as the best Photo Enhancer software with striking positive differences. Let's start with the cost of the applications. DVDFab is usually priced at $49 per month and is quite expensive. In contrast, HitPaw Photo Enhancer only costs $8.99 per month, a striking price gap attracting more users to HitPaw Photo Enhancer. HitPaw Photo Enhancer also demands fewer system resources than DVDFab, requiring users to have at least 40GB of disc space. The former is lighter than the latter. Some beginner users have reported working with DVDFab is a bit challenging, and it is not easy as in HitPaw Photo Enhancer. This is because HitPaw Photo Enhancer is highly automated and demands less user input. You only have to adjust a few settings, and everything else is up to HitPaw Photo Enhancer.
Two Best Online AI Photo Enhancer Tools
Are you not interested in downloading and installing software to fix blurry photos? You can try online image enhancers that effectively treat your problematic photo content. This section will show the two best online AI photo Enhancer tools. Again, we rely on AI-powered tools because they are easy and more efficient than traditional software. Using an excellent online AI image optimizer tool, you can get the refined and processed output within seconds.
Befunky
Befunky can be introduced as an all-in-one creative platform to edit photos, design graphics easily, and create photo collages. You can visit Befunky's official website and launch respective image editor tools to enhance your blurry/pixelated photos. There is no need to download any software, and you can perform all the editing via the browser. This photo enhancer platform contains precious utilities that can crop, resize, convert photos to Art, batch edit, remove background, make photo collages, etc. It also has customizable design templates and over a million free stock photos. You can also find thousands of vector graphics and icons.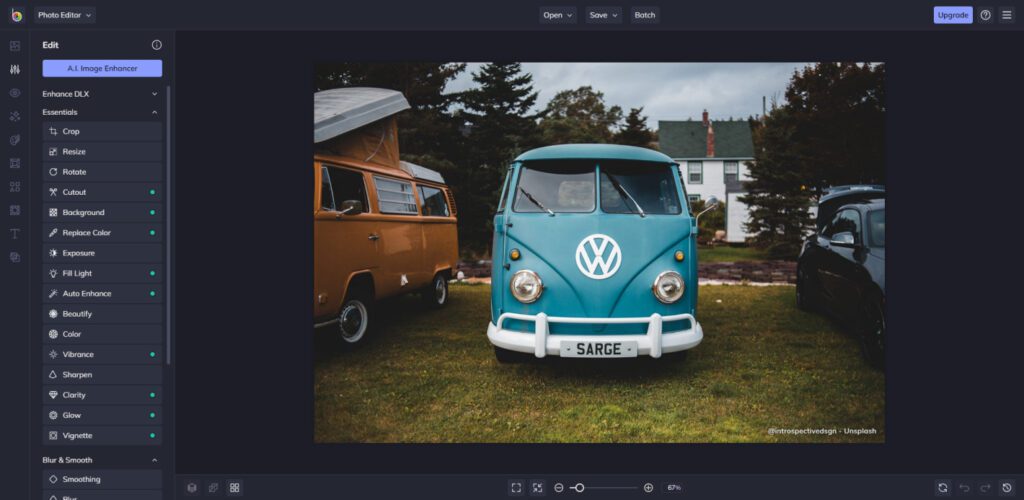 What do customers like most?
Customers appreciate the accessibility of the platform with all easy-to-use features, even for beginners.
Users also love the availability of awesome stock photos.
It is also less expensive and doesn't hurt your pocket.
Let's Enhance
Let's Enhance is another online AI photo Enhancer famous for increasing image resolution without quality loss. This online tool combines powerful AI features to help you fix blurry and unclear images only with a few clicks. You can upload the image to Let's Enhance and perform the optimizations. It has remarkable features like AI upscale, smart enhancement, Color and tone adjustments, Compression removal. You will find tons of other utilities that are helpful for image enhancement.
What do customers like most?
Users value the simplicity and the feature-richness of this online image editor.
They love how well Let's enhance can improve the quality of low-resolution images.
Great for both experts and beginners.
The above-mentioned online platforms offer the best ai image upscale solutions. Most importantly, they serve users as auto photo enhancer tools, saving a lot of time and trouble.
Best Android & iOS Photo Resolution Enhancer
If you wish to enhance a blurry photo using your Android or iOS device, you can try Remini AI Photo Enhancer. Although it is a mobile app, you can perform great editing on your blurry photos and enhance them to perfection. The app is available on both Google Playstore and AppStore. Remini incorporates state-of-the-art Artificial Intelligence technology to optimize images that need enhancement. Apart from enhancing blurry, old, and scratched photos, it can convert your snaps into HD, increase the number of pixels in low-quality pictures and retouch them, sharpen and unblur out-of-focus images. The program is constantly updated with improvements to serve users the ultimate mobile photo enhancer experience.
What do customers like most?
Customers are impressed by all-in-one image enhancement options packed in a tiny app like Remini.
They appreciate the quality of the processed image.
Easy to use.
Remini is regarded as the best AI photo enhancer on mobile with a solid reputation.
Conclusion
In this article, we examined several different software solutions that you can use to fix blurry photos. It includes offline and online solutions that can unblur your images with a few clicks. All the programs presented above have advanced AI features that simplify the editing process. Considering all the pros and cons, we can recognize HitPaw Photo Enhancer as the best AI photo enhancer available at the moment. It outperforms most of the other solutions out there with its impressive set of features and an overall easy-to-use interface.