Photographs play a significant part in everyone's life because they help us remember people, places, sentiments, and tales from our past. They can assist us in determining who we are. Images are incredibly meaningful for individuals who grew up in children's facilities – tragically, this is because so many people do not have access to the photographs that most of us take for granted. Care leavers regret the loss of pictures and memories. 
Importance of Image Editing
Most of the time, we click some images that are being taken in a hurry thus resulting in a blurry and unsuitable photo. Some people even can't stop their hands from shaking while taking an image and this results in a bad pixel. All these things make it important to enhance photo and improve image quality so that we can save a memory, an emotion that cannot be taken again.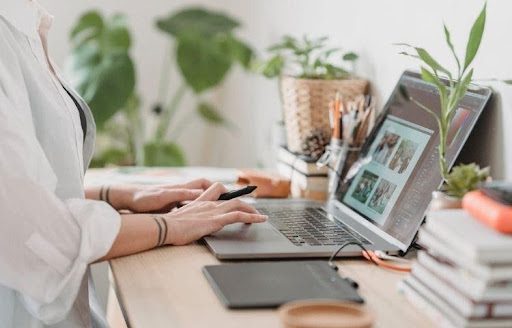 Image editing has the ability to improve image quality and transform even the most mundane photographs into something amazing. 
If you have trip photos, family photos, party photos, and special photos that bring back emotions, image editing can enhance their impact. It's not only about refining the photos that are created when it comes to image editing. This also includes restoring old photographic photos.
Image editing may also help your company expand its presence and attain its full capacity. If you own a caterer or a real estate agency and desire to engage more customers, picture editing may help you by creating amazing photographs that entice and engage the customers you want to impress.
You can enlarge your images to a desired level by any enlarge photo app. This can be useful if the size of your image is very small as compared to the desired level. This will help you get a 200%, 400% or 800%.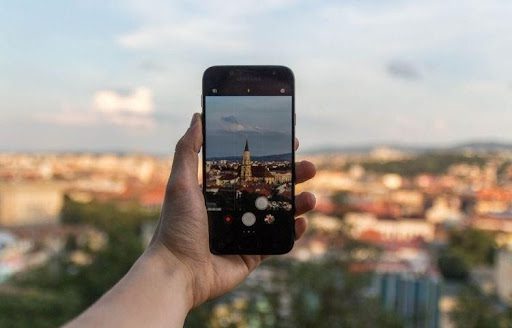 PhotoAI: All-in-one AI Photo Toolkit
Though there are several photo editing and optimization apps for Android and iOS that can improve image quality and enlarge photo, only a handful are accessible for one-stop processing.  PhotoAI is such a photo editor we are lloking for. As a all-in-one AI Photo Toolkit, it allows AI to assist you to improve image quality and enhance photo effects automatically. Users no longer waste time trying and testing numerous tools to find the best one for increasing image quality.
Overview of PhotoAI:
PhotoAI (enhance photo app) is a latest Al picture solution for MacOS, iOS, and Android. It's the mobile version of imglarger, which combines nine picture enhancing functions into one app. PhotoAI is a fantastic photo enhancer app that provides effective assistance for those who need to immediately enhance photo, enlarge photo and improve its quality.
It lets you enlarge photo, improve color and contrast, decrease noise, sharpen blurry images, eliminate undesirable backdrops, edit damaged face photos, and add HDR features to your photos. All of the tasks may be completed remotely in seconds or minutes with the use of PhotoAI. 
The only thing required is to submit a picture and select the function you need to implement to your image. The large number of PhotoAI's tools are available without any registration or membership, making it ideal for beginners.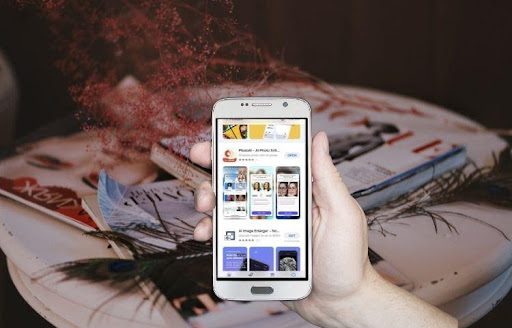 Tools in PhotoAI to Improve Image Quality
AI Photo Enlarger

: enhance photos by 200, 400, and 800 percent without affecting quality.

AI Photo Enhancer

: with a single click, improve photo quality, colors, and contrast.

AI Photo Denoiser

: remove noise from the image by denoising it.

AI Photo Sharpener

: Image sharpening and deblurring with a high ISO camera.

AI Face Retouch

: Retouch your face and correct the fuzzy portrait photos.

AI Background Eraser

: image's backdrop instantly erased and removed.

AI Photo Colorizer

: Colorize and restore the aged photo, as well as fix and enhance it. photo by removing blurry areas.

AI HDR Maker

: Make a powerful and beautiful HDR shot out of a single image.

AI Sketch Maker

: Create pencil sketches of the pictures and faces.

How to Use PhotoAI to Enlarge and Enhance Photo
Step 1: Download PhotoAI app from

Google Play

or

App Store

.

Step 2: Upload a picture that you want to enlarge or enhance to PhotoAI.

Step 3: Choose the tool from all nine options and apply it to your photo.

Step 4: Wait a while and let the PhotoAI process the image automatically.

Step 6: Click "Download" button to save the enhanced photo to the album of the phone.
Have a question about using PhotoAI on Mac? Watch this tutorial video: 
Features of PhotoAI 
Improve image quality by smartly enlarging images, enlarge photo up to 800% to enhance photo without risking quality.

Enhance photo/Enlarge photo and improve image quality of your favorite anime created to 4K resolution and use them as HD wallpaper directly.

Enhance photo by improving image quality, color, and contrast, fix shaky photos, and convert your photos to amazing HD quality.

Easily update lost pixels in photos while beautifying the face. You may scan old family pictures and it will bring them back to life without losing quality.

Use your photograph to create a drawing with various effects and improve image quality in contrast to many other tools that decrease it during this process.

Enhance photo by its fully automatic face retouch technology which retouch the face making it look more natural and beautiful. It effects the face by enhancing skin, eyes, and color of the face also by removing any blurry area and converting it to a beautiful and gorgeous face everyone dreams about. 

Improve the appearance of antique family photos and portrait photographs by restoring them and giving them a new life by improving image quality thus enhance photo that are worthy for you.

You may adjust the backdrop in the photo by removing the background automatically. 

Remove noise from the image and create spectacular HDR images without losing quality.

Sketcher of the app can give your photos and portraits a professional pencil sketch look in a quick way without taking much time and enhance photo by beautifying it.

Reproduce a greater range of luminosity and expands the range of contrast and color which can improve image quality in a better way.

This photo enhance app have a feature of colorizing the black and white photo. The picture colorizer Al can colorize the black and white image without taking time more than 10 seconds.

Enlarge photo in a more convenient way for beginners. Anyone can enlarge photo in a friendly manner.
Read the detailed features and see before-and-after effects on this page.

Why Developer Launch PhotoAI
Many of the apps claim that their software can improve image quality in easy ways. It was evaluated that 80% of the majority and discovered that they seldom follow through on their claims. How to use one application to achieve all wants when you improve, enhance or enlarge photo? That is what ImgLarger are concerned with and what they demonstrate in PhotoAI. You can conveniently enlarge small picture without losing any quality or revive old photos with a fresh style in a single app. isn't it something you'd want to do.
What Makes a Best Photo Editor?
A best photo editing app is one that gives you quality features and promising results to your edits. 
It need to be user friendly and general in its functionality, suitable for both beginners and experts. It must not be a complex like many professional tools out in the market which makes it unappealing for many users because of the difficulties and technicalities they have. 
A simple layout and design are also necessary for a good photo editor or photo enhancer. The app with a simple and clear navigation bar will help users find the service they want quickly. The more you save users' time, the more they trust you.
The advertising slogans of many editors do not correspond to the actual results. If a photo editor can keeps its promise, resulting amazing effects just like what it has described in App Store or Google Play, it will have a better chance of winning over users.
What Makes PhotoAI a Better Option for Image Editing?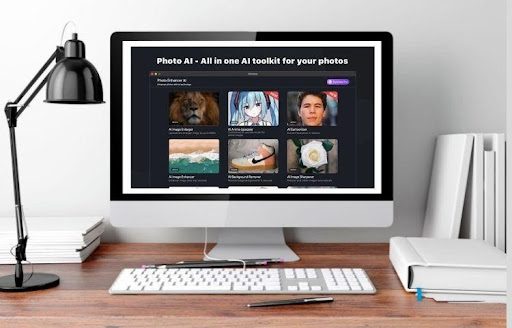 PhotoAI is competing with many other photo enhancing tools like Photoshop and other heavy software, yet it stands alone in its features and services. There are many points which make it the best choice to use as photo enhancer. You can compare the features and lists of these different tools with PhotoAI. It will surprise you how PhotoAI works and list of its pros on other tools.
Less space requirements as compared to PhotoShop or other enhancing tools makes it a best option for image editing and enhancing. It is a user friendly tool and easy to handle which makes it stand high as compared to other complex and brain cracking services. It requires seconds and couple of clicks for editing as cosmpared to other competing apps and services. It is perfectly cheaper as compared to other premium tools and never compromises on quality. No skillset required to use PhotoAI.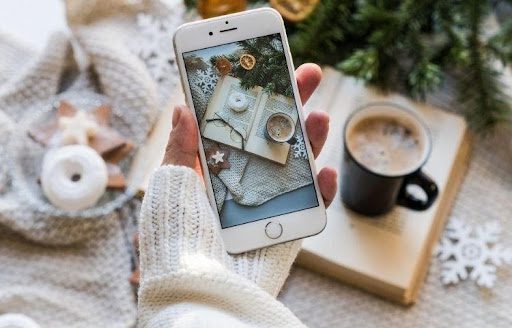 Conclusion 
Image editing has become a need of life and it is not possible to resist photo enhancing applications. PhotoAI is the first choice for beginners as well as experts because of its ease, perfection, budget-friendly membership, ands quick functioning. 
You can start using the app after a few minutes of interaction and can start editing without any experience. It will be a matter of clicks and you can enlarge and enhance photo without losing quality. It is a tool that you will never abandon for any other servisce out in the market. You will regret it if you are not going to use it.