Geneva, Switzerland, Aug. 17, 2021 — For the longest time, litigation finance has been the gated domain of traditional financial institutions and big money investors — a playground for the ultra-rich and their trusts and hedge funds. Entertainment media often romanticize legal practice as a game of chess between the well-off and big business.
This has changed, first with the creation of decentralized monetary systems (i.e. Bitcoin) that operate on immutable code and not arbitrary rulings, and more recently with the idea of bottom-up litigation finance. The latter has been spearheaded by the Switzerland-based company known as Liti Capital, whose vision is to make private equity investment more open to the everyday masses and revolutionize participation in litigation through blockchain.
A Tokenization Milestone for Liti
Having launched just this year, Liti has made leaps and bounds, already disrupting the usually calm spaces of traditional investing. Its most recent win has been its wLITI token's first centralized exchange (CEX) listing on HitBTC.
Being an old guard spot-trading crypto exchange, HitBTC was founded in 2013 and still retains a formidable user base. It has kept competitive with other exchanges through its well-known, cutting edge matching machine, excellent security and cheap trading fees. With robo-friendly trading API and all-day customer support, HitBTC is a favorite for many and boasts more than 800 trading pairs and 400 over spot instruments.
Liti Capital, on the other hand, is much, much newer and thus sees this listing as a great opportunity to expand its operations and market itself greater to the rest of the world. "We are very excited to list on HitBTC," said Jonas Rey, CEO of Liti Capital, adding, "This represents a major milestone toward our goal of leveling the playing field for litigation finance. Legal claims are an extremely appealing asset class because they can be so lucrative, and we provide a means for anyone to get in on this exciting investment opportunity."
HitBTC also sees opportunity with listing wLITI. According to their team, they are proud to support a model that seeks to shift the paradigm for traditional investing. Litigation finance is an enticing asset class with a high barrier of entry, there is so much untapped potential and chances for scaling that could be harnessed when the floodgates are opened and everyone has a choice to buy into it.
Shifting the Paradigm with Blockchain
Traditionally, litigation finance has been a costly investment, requiring an initial payment of up to $500,000 to $1 million from an investor. This has made it difficult for those without the resources or access to cash to even consider getting involved in such a lucrative industry. Thanks to Liti Capital, this cost can be brought down to as cheap as $50.
Liti Capital tokenizes shares in its company, bringing the cost down, and pays out dividends to equity token holders whenever a case in Liti's portfolio is won. This disrupts the traditional way of having a single investor cover the initial cost of arbitration or lawsuit, allowing for a larger pool of investors to be drawn up and fairly distributing the profits from the case between holders. Litigation financing specialists like Liti Capital then use this investment money to buy litigation assets that they have decided have a high chance of winning and turning in a profit.
wLITI token, "Wrapped LITI", is the company's ERC-20 liquidity token. Though it lacks access to dividends (that is for LITI token holders), wLITI can be exchanged for LITI tokens at a rate of 5000 to 1. It also gives its owner some voting power over how Liti Capital assets are spent on crypto finance fraud cases that affect the Liti Capital community. This gives investors in wLITI and LITI a say over 5% to 10% of its yearly investment budget.
A Gold-Mine of a Case Portfolio
In spite of the state of the economy, litigation finance as an industry has continued to grow and prosper. Its growth despite adversity has made it a resilient and profitable sector for companies to invest in.
As if more proof was needed, Liti Capital already has a great case portfolio. Many of its cases are usually commercial lawsuits that involve big corporate entities, making many of their settlements valued at more than $10 million, one case valuing at over $1 billion dollars when the settlement happens. While it takes a long time before a case settles, with a consistent flow of new cases being settled one by one, investors can usually expect to earn about 3-5 times their initial investment, according to Litigation Finance expert Steven Friel.
"Litigation assets generally don't correlate with the state of the economy, allowing litigation financing to thrive even in a bear market," explains David Kay, Chief Information Officer and Executive Chairman at Liti Capital. He continues, "A relative newcomer to the modern investment ecosystem, litigation financing is expected to double in market value within the next six years. Our investment team at Liti Capital is actively seeking out the top opportunities in litigation assets, and aims to add at least five more multi-million dollar cases to our portfolio by this time next year."
With 10 years of experience under his belt, Kay is a seasoned portfolio manager and funding partner for private equity funds in litigation finance. Kay is also renowned for having enforced what was the largest international arbitration award of its time, forking in more than a billion dollars in assets – namely securities and cash.
Listing details
Trading date: Aug. 17, 2021, 3:00 pm UTC
Deposit opening: Aug. 16, 2021, 3:00 pm UTC
Trading pairs: wLITI/BTC
wLITI/USDT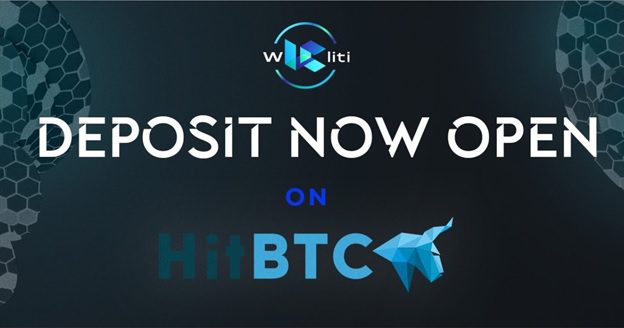 About Liti Capital
Switzerland-based Liti Capital is a Swiss limited liability company specializing in litigation finance and fintech. Liti Capital buys litigation assets to fund lawsuits and provides a complete strategic solution along with connections with top law firms to help clients win their cases. Tokenized shares of the company lower the barrier of entry for retail investors and give token holders a vote in the company's decision-making process. Dividends are distributed to LITI token holders upon the success of the plaintiff. Jonas Rey, co-founder of Liti Capital, heads Athena Intelligence, one of the most successful intelligence agencies in Switzerland. His two co-founders, Andy Christen and Jaime Delgado, bring operational, innovation and technical skills together to round out the leadership team. David Kay, chief information officer, ran a billion-dollar private equity litigation finance firm in New York City before joining Liti Capital.
Liti Capital official channels
Liti Capital website: https://liticapital.com
Liti Capital Telegram: https://t.me/Liti_Capital_Official
Liti Capital Telegram announcements: https://t.me/Liti_Capital_Official_ANN
Liti Capital LinkedIn: https://www.linkedin.com/company/liti-capital/
Liti Capital Twitter: https://twitter.com/liticapital
Liti Capital Medium: https://medium.com/@liticapital