The recent hack of crypto.com, a Singapore-based crypto exchange platform, serves as a reminder of the cyber threats that crypto exchanges are exposed to. Kris Marszalek, crypto.com's CEO, confirmed the hack and announced that more than 480 user accounts were compromised.
Before Peckshield, a blockchain security company confirmed the loss of approximately $15 million in ETH from crypto.com, the exchange platform had tried to be vague about the incident. Afterward, an official statement from crypto.com acknowledged that around $38 million worth of digital coins had been stolen.
It is not the first hacking incident, and probably not the last. Crypto exchanges have become the hot target of cybercriminals due to their massive financial activity and the billions in invested funds.
Crypto coins on a laptop surface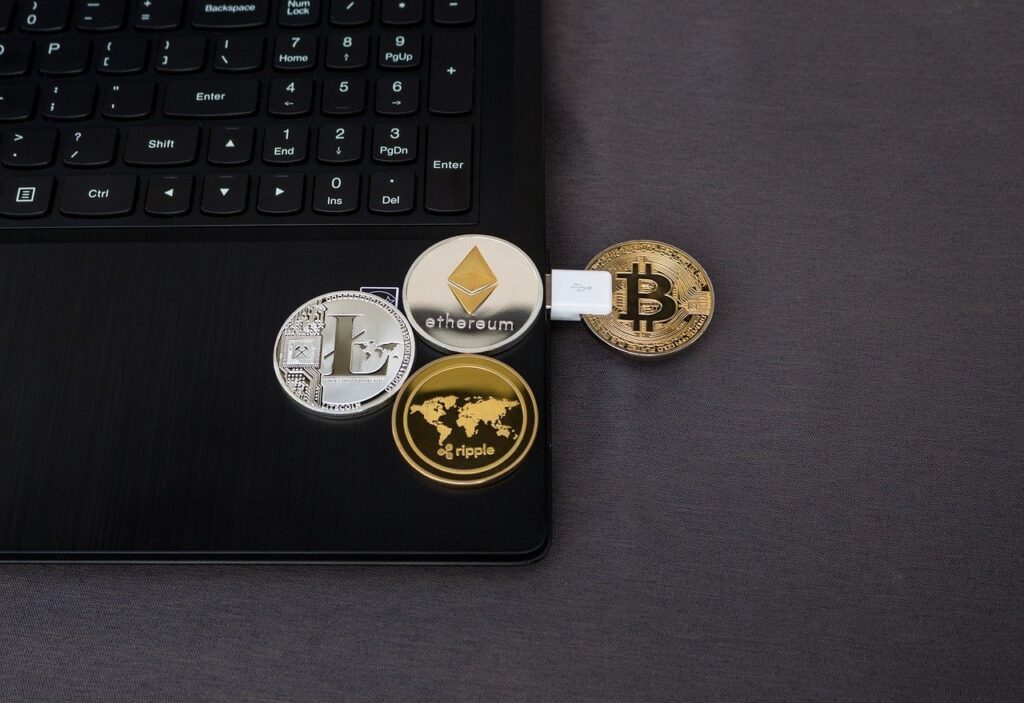 Be aware of the most prevalent crypto frauds
Although crypto trading platforms have their own security measures, it is essential to take steps yourself to safeguard your transactions and funds.
First and foremost, you should know about the most widespread crypto scams and how they take place, to avoid becoming their victim. Phishing emails and messages are one of the most common hacking techniques, where the senders urge the users to click on some link or give out personal information.
Moreover, fraudsters develop numerous fake websites and apps that claim to be good platforms and tempt the users with high return offers. These platforms contain vague information with no solid documentation, and they utilize tactics such as Ponzi schemes.
The first step towards security: Crypto storage wallets
One of the most reliable ways to protect your crypto funds is to acquire a "cold wallet", unlike the hot wallets of exchanges prone to online attacks. Cold wallets are available in both physical and online form, protected with a private key essential to access your funds.
Physical cold wallets exist in the form of USB drive-like devices, whereas online cold wallets do not involve a hand-held device. Nonetheless, both are entirely immune to online thefts, but the stored assets can become inaccessible if you ever forget your private key.
Crypto coin's price chart displayed on mobile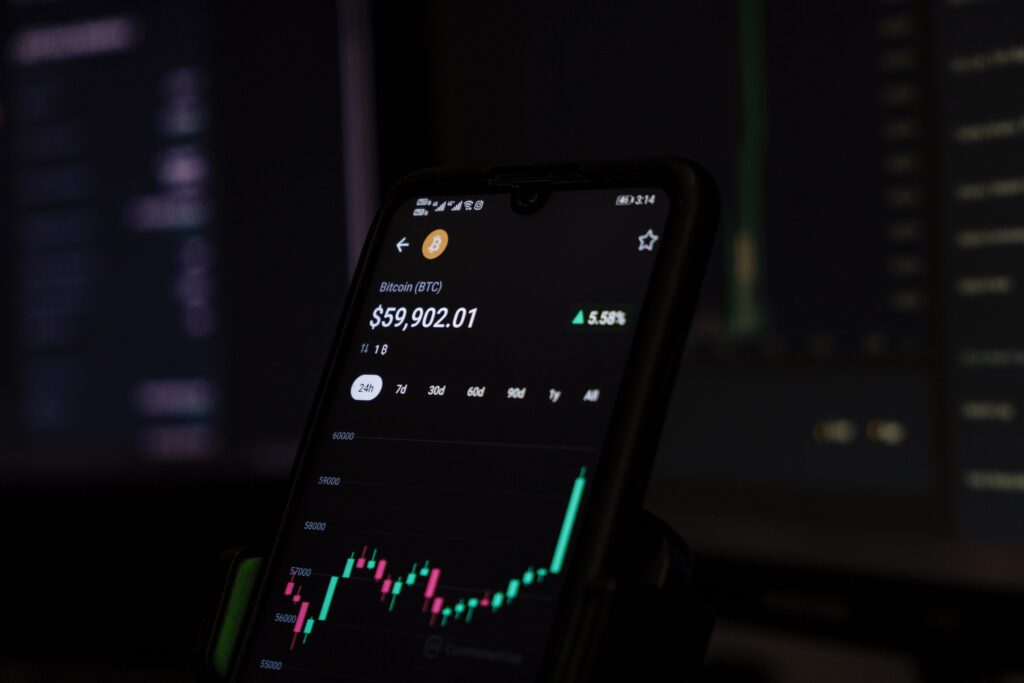 Go for reputable platforms & protect your credentials
Before selecting a crypto exchange, wallet, or brokerage platform, you should dedicate some time and conduct proper research. Their public reputation, user reviews, security measures, regulation, and insurance policies are essential points to research. Coinrise is one example of a secure crypto platform offering user-friendly, reliable CFD crypto trading in a highly safe environment, but there are many out there. All you need to do is search.
In addition, you should avoid sharing your passwords, private keys, or account information with anyone. Also, do not store these codes on any digital platform, web device, or mobile app, as they can become a target for spying or phishing attacks.
Even the well-established platforms can suffer from hacks; however, they have higher chances of surviving the attack and reimbursing their users. Coinrise's policies are clear and transparent, ensuring that users are well protected against malicious activities. Furthermore, the broker works according to law, providing services in all of Canada, except for the province of Saskatchewan where this type of activity is banned.