One of the best runs ever of the crypto market happened in 2012. Around that period, Bitcoin peaked at a mind-blowing $69,000. Ethereum, on the other hand, almost finished off at $5,000 before it was pushed back by some resistance. The same season saw the emergence and incredible highs of protocols such as Solana, Polygon and Fantom. To the disappointment of many, all those exciting times seem to have taken a step backwards.
Recently, it's been all cold rather than hot for the once- profit distributing market. As expected, the usual suspect, Bitcoin plunged below $20,000 at some point while leading the entire crypto market into uncontrollable capitulation. Ethereum dropped below $1,000. Even CZ-backed BNB was consolidating between $200 and $300—a level that was considered extremely low for the exchange coin some months back. 
In light of this decline, the worry that investors have may not be the price of these cryptocurrencies but the confusion if the bottom was in. With the crypto market falling below the $1 trillion market cap at some point, it could be a valid question to ask if the long term holders and short term traders should be loading their bags.
Over the Insolvency Saga Yet?
Before the whole market downturn, there was this big aura around Terra LUNA. In fact, many "experts' tipped the cryptocurrency to be among the best performing coins of 2022. Of course, it did not disappoint until there was a ploy that seemed like a coordinated attack. The coin which was once at the forefront of exceptional performance fell to its knees with  investors losing billions of dollars to the collapse. This event marked the start of a crypto winter which has now failed to revive fully.  Interestingly, platforms like bitalpha-ai.pro have been observing and preparing for times like this even though it preaches expanding your financial strength beyond the bullish season. 
There was no announcement that followed of the several unfortunate events that would follow. First, it was a crypto-lending firm, Celsius withholding withdrawals. Then, ThreeArrows Capital, once known as a solid Crypto Venture Capitalist firm, fell to bankruptcy. Even the almighty crypto exchange, Coinbase, felt the heat of the season, laying off about 20% of its workforce using "overhiring" as an excuse. Now that all this is over, many investors would be hoping that all of these are over and they can start accumulation but should you?
For many experts,it may seem too early to expect another lengthy bull run. However, if you're looking for short-term gains, closely monitoring the market may help you make some profits, or loss as you can't entirely control the crypto market. Also, it would only be wise if you play with less optimism at this point due to the current extreme market condition of the market. Still, investors would stay put on asking when active buying should resume. We will give you some details but know that it is not financial advice.
Is It the Time to Start Buying? 
As a well-known strategy, you make profits when you buy low and sell high except you trade options or futures. Unfortunately, we can't decide if it's time to buy for you. However, you can make your own decision with the information we are about to give you.  So, what we will do is give you a brief assessment of the top five cryptocurrencies excluding stable coins—where they are now, what their price was,a dn you can make your decision from there.
Bitcoin (BTC)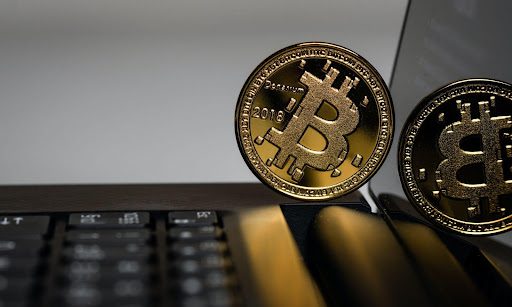 The king of all other cryptocurrencies has been following a downward spiral since the major plunge started in May. At some point, 1BTC traded less than $20,000. This happened in June 2022. Although Bitcoin seemed to have recovered, there was no clear sign that it could maintain a bullish momentum. At the time of this writing, BTC was trading at $21,647 with its market cap at a little over $414 billion.
Ethereum (ETH)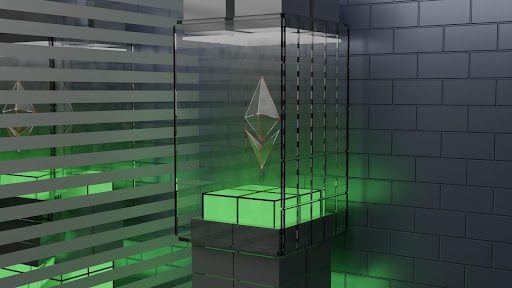 For Ethereum, the expectation may be high especially since it was moving from one consensus mechanism to another. After spending its whole existence on the Proof-of-Work (PoW) mechanism, ETH will now translate to Proof-of -Stake (PoS). Despite being such a historic event, it has not reflected so much in the ETH price. 
Although the altcoin king had recovered from its fall below $1,000, it was still struggling to close in on its all-time high despite trading above $2,000 at some point. So, whether the Merge offers an opportunity to buy or not is entirely up to you to decide. Historically, this kind of event can go both ways. Either ETH holders make a lot of profit from it or the momentum stays the same.
Binance Coin (BNB)
After beginning January 2021 around $40, the coin of the world's largest exchange went as high as $690 in May of the same year. However, like other cryptocurrencies, BNB is down bad. At the time of this writing, information from CoinMarketCap showed that BNB was worth $293. For some, this is an opportunity to get BNB for cheap. For others, there is still an oil well that the coin may try to look for down the charts. 
Ripple (XRP)
XRP is the one interesting coin that many have concluded that it failed to reach its maximum potential. Well, you may not blame the team behind the project alone but who else can survive a long standing battle with a dogged regulatory body. 
For some years, the SEC and Ripple have been at loggerheads over a regulatory breach which has taken so long to solve. This same case has stunted the growth of its naitive cryptocurrency despite having a high market cap of $17.4 billion. XRP currently trades at $0.35 which looks like a good buying opportunity for the long term. However, the confusion around XRP investors is if the coin would be able to reach $3 ever again.
Cardano (ADA)
The Charles-Hoskinson led cryptocurrency is ranked 8th in market capitalisation. Just like XRP, ADA is another cryptocurrency that the community believes has not attained its potential. After hitting $2.96 in September 2021, ADA has been in a fight with the bear market. At the time of this writing, 1 ADA was worth $0.50. However, with a major upgrade coming to its network towards the end of September 2022, ADA's price could potentially go bullish. Still, nothing is guaranteed as many times, a network upgrade did not lead to a price increase.