If you're looking for a 4k monitor that's also portable, the Desklab 4k Touchscreen Portable Monitor will meet all your performance needs. This monitor is portable, lightweight, fully customizable, and offers an ultra-bright 4K display. Whether you want to use this touchscreen monitor for creative work, business, gaming, or personal use, it won't disappoint.
Continue reading to find out how to choose the best 4k portable monitor and what makes the Desklab 4k Touchscreen Portable Monitor the best choice.
How to Find the Best 4K Portable Monitor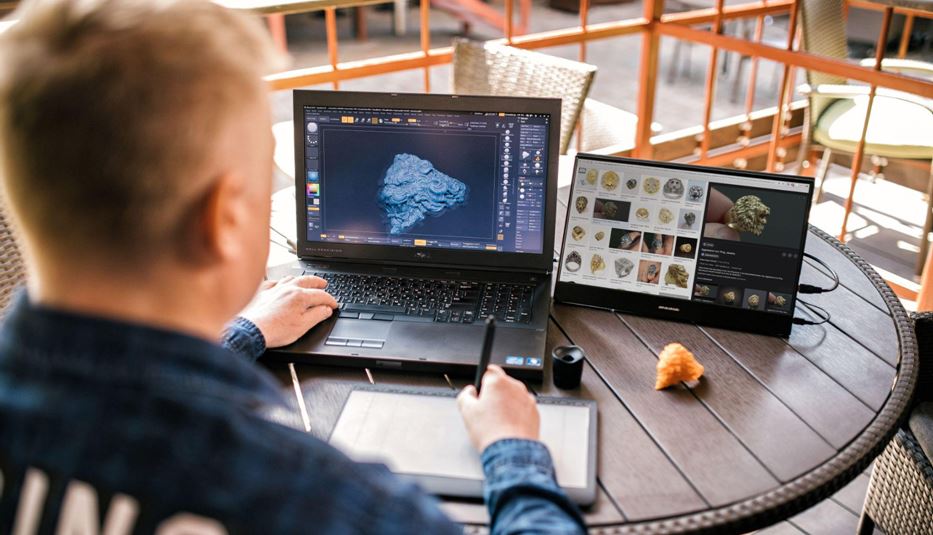 Portable monitors have become popular in the last few years, as they can be used for business, personal use, gaming, art, design, and many more applications. Some of the most important aspects of portable monitors are battery life and weight. Since the whole point of a portable monitor is to use it freely without having to charge it all the time, it should have long battery life.
Portable monitors can feature a touchscreen or be attached to a keyboard. They usually come in sizes between 12 and 17 inches. In terms of screen resolution, a 4k monitor allows you to watch all the new ultra-HD content that's available. There are various 4K monitors for you to choose from, especially the models designed for gaming. If you're a content creator, photographer, or graphic designer, the monitor's graphic capabilities are a relevant factor.
Choosing the monitor's size and resolution is up to you, but larger 4k monitors are a much better option to preserve your eyesight. Staring at a smaller screen for a long period of time can cause eye strain and long-term damage to your eyes. For this reason, it's important to find a 4K monitor that's safe for your eyes.
Other features, like connectivity, the refresh rate, the response time, and performance, should also be taken into consideration.
What Makes Desklab the Best 4k Portable Monitor
While other monitors usually only offer one of these two features – 4k resolution or portability – the Desklab monitor provides both. Whether you're looking for the best touchscreen monitor or the best portable gaming monitor, the Desklab 4k Touchscreen Portable Monitor should be your number one choice.
This 4k touchscreen monitor has a brilliant 15-inch 4K display. Plus, it features low blue light, low flicker, and anti-glare technology, so it's safe for your eyes. It also comes with LED backlighting. At just 1.3 pounds, the Desklab monitor is lighter and thinner than a standard tablet.
What's more, this ultralight portable monitor can be used in various ways. If you want to watch a video or place it in a standing position, the Desklab monitor comes with a magnetic kickstand, which doubles as a screen protector.
This 4k monitor offers plenty of connectivity options, including an HDMI port, a USB-C port, a micro-USB port, and a 3.5mm AUX jack. It also boasts plug-and-play technology and universal compatibility. When it's time to charge it, simply plug it into the portable charger, and you're good to go.
Experience 4K Resolution on a Portable Monitor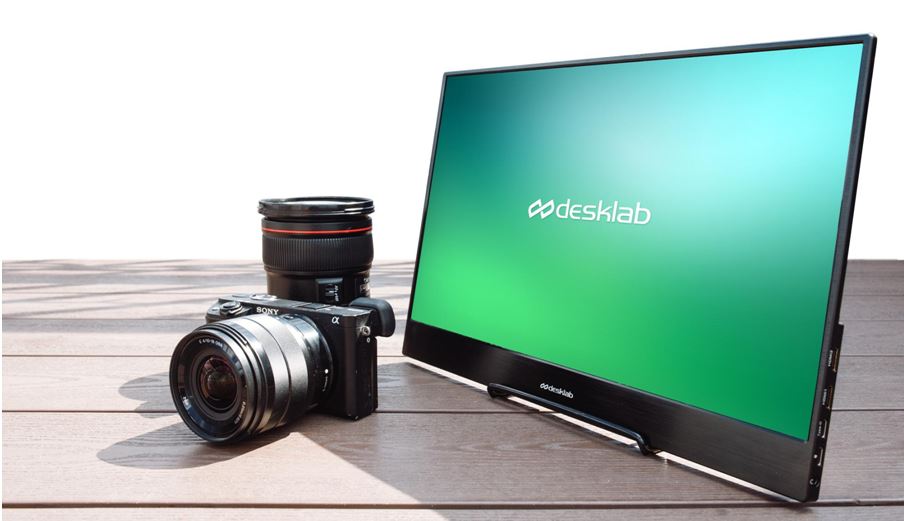 The Desklab 4k Touchscreen Portable Monitor offers all the cutting-edge features of a desktop computer and the portability of a laptop. It's like a premium version of a tablet. If you're interested in this 4k touchscreen monitor, visit https://desklabmonitor.com/  for more information.
If you want to know more about portable devices, take a look at this article about 10 portable healthcare gadgets.