Shopify made it easy to set up an online store and start selling. But, at the same time, it reduced barriers to entry. Pretty much anyone can now begin a subscription with the service, advertise online, and sell products. 
As such, the platform is a double-edged sword. Anyone can launch a store, but the likelihood of it being successful is low. As with any economic activity, the top 10% get all the returns, and everyone else goes home with pretty much nothing. 
So what can you do about it? Well, you have some options. Even though the ecommerce world is changing and evolving all the time, you can still improve your approach. Mastering the basics makes it much more likely you will succeed long-term, even if things seem a little slow to start. 
This post explores some specific tactics you can use to master the art of Shopify. While it might take time to implement the techniques outlined below, eventually they will start to bear fruit. 
Here's what you need to do to improve your store. 
Regularly Analyze And Adjust
When you try something new, don't forget to evaluate its performance and see whether it works for you. Just because some guru or blog says you should do something, it doesn't necessarily mean you should follow their advice blindly. 
Make sure that you track various metrics that reflect the objectives you want to achieve. Check our order values, bounce rates, and conversion rates to ensure you are making continual improvements using Shopify's analytics tools. 
Expand Your Marketing Reach
You'll also want to expand your marketing reach. Don't limit yourself to Shopify's in-house options (though these can be helpful). 
It's a good idea to explore various options for your business, including:-
Pay-per-click (PPC) campaigns
Influencer collaborations
The more cost-effective places you can showcase your store, the more likely you are to get traffic to your site and build a loyal audience. 
Use Abandoned Cart Recovery Tools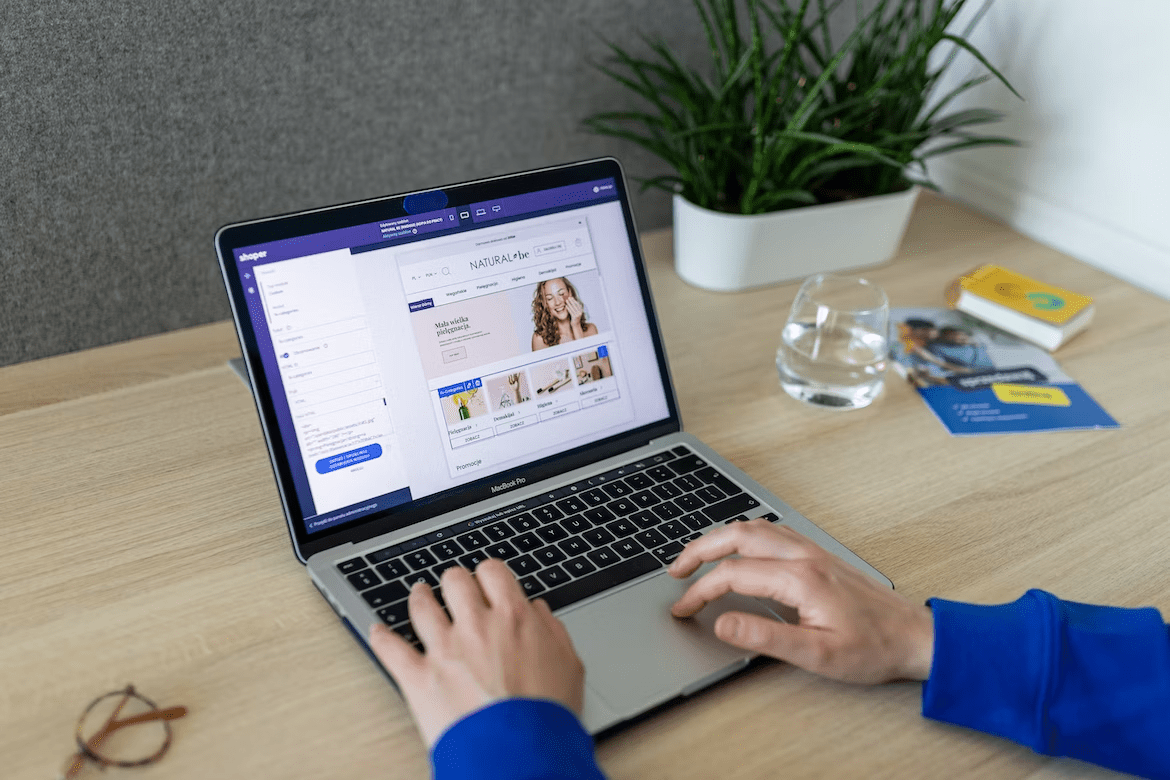 You'll also want to use abandoned cart recovery tools to ensure you make every possible sale you can. Shoppers will often fill their carts with the stuff they want, only to stop right before checkout. This can happen for all sorts of reasons, including getting distracted, losing interest, or having to suddenly do something else, like answer the doorbell. 
Abandoned cart recovery tools let you reach out to customers and ask them to complete their purchases by reminding them of the items still in their carts. Often this little nudge is all they need to return to your site and complete their order. 
Remember, you can analyze the effectiveness of your abandoned cart recovery methods using A/B testing and analytics software. Try to figure out which approach is the most effective. 
Streamline The Checkout Process
You can also up your Shopify game by streamlining the checkout process. Asking customers to complete complicated forms and provide dozens of details about themselves increases cart abandonment risk, depriving you of sales.
Fortunately, you can simplify this process by offering one-click payment options, and ensuring the entire process is secure and user-friendly. 
If you're not sure how good your checkout process is, try it yourself. See how long it takes you to order the products you want and whether it provides a good experience. 
Use Social Proof
Another pro tactic is to use social proof. Leveraging the opinions and feedback of regular shoppers can drive more sales. 
Social proof is effective because it generates massive trust. People see the impact you've had on others and want to experience the same benefits themselves. It's a huge win. 
The trick here is to identify user-generated content that can support your business. This could take the form of reviews, testimonials, and brand ambassador outreach. 
Once you find that content, look for ways to use it creatively. Putting testimonials on your website's homepage is one option but you might get a higher return posting them on social media. 
Personalize Your Store Experience
Learning how to customize your Shopify store is also an excellent way to drive sales. Tailoring the experience to your patrons can increase conversions and make it more likely they buy from you. 
You can personalize the shopping experience in numerous ways. Many companies use dynamic pricing to reflect customers' situations or use personalized product recommendations. Showing customers related products gives them ideas and encourages them to spend more than they otherwise would.
Targeted email campaigns are another option. These let you say precisely what you want to customers, based on your insights, research, and more. 
Ultimately, personalization is about adjusting the store experience to reflect the needs of individual users. The more you can make this happen, the better your store will be. 
Use SEO
You should also consider using SEO in your Shopify store. While the platform offers some internal tools to boost search engine visibility, you'll also need to leverage external sources of help. 
What does that mean in practice? Well, ideally, you'll have a link-building strategy in place. This is where you build links from third-party sites to yours, communicating to Google that your store offers customers real value. 
Affiliate marketing links are one of the best ways to do this, at least at the start. Getting hyperlinks from review sites immediately boosts your visibility to the algorithm. 
Later, you can focus on building links from more high-domain authority sites. You might not get access to these at the start. 
Make Your Product Photography A Focus
Another way to master the art of Shopify is to make your product photography a central focus. Snapping the perfect shots is an excellent way to improve your visibility and showcase what you sell in the best light possible. 
Note that it doesn't matter what you actually sell. Product photography should be your number one priority as it is the main tool you use to sell to customers online. Whether you're flogging drill bits or Barbie dolls, it doesn't matter. Customers should be able to visualize the products. 
Nail Your Content
Shopify store owners should also nail their content. High-quality blog posts and other contributions can make a tremendous difference in how people perceive your brand. 
Think about it. Good quality product descriptions instill confidence and authority and tell customers precisely what to expect from anything they buy. Great blogs add a touch of personality to your store and can guide consumers in their purchasing choices. Even videos can help you, especially if you need to explain an SKU or you want to sell your unique brand. 
Optimize It For Mobile
Making the perfect Shopify store also requires optimizing it for mobile. Customers need to be able to access it across devices, particularly as the majority of consumers now use their cell phones to shop. 
Optimizing Shopify for mobile is actually pretty straightforward because it uses integrated tools to make your life easier. Even so, you should still test your site on your smartphone to see how it actually appears and whether you need to make any improvements. 
Make sure, for instance, you choose a mobile-responsive theme. Also, check that the mobile format workvs well for browsing, payment, and support. 
Create A Beautiful Store Design
Finally, upping your Shopify game requires designing and building a unique and beautiful store design that is different from everything else out there. Spend time investing in a user-friendly layout and ensure the theme offers customers something different from what they might expect. Avoid the temptation to be generic and do something that will stick in your prospects' minds.