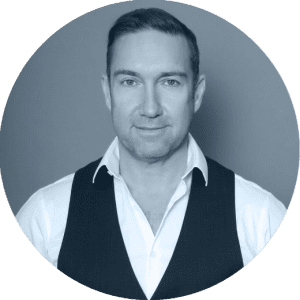 Dave van Niekerk is one of the founders and the current CEO of MyBucks, a Fintech company, dedicated to facilitating financial inclusion by serving customers in predominantly high-growth emerging markets.
1) What were the motivations for founding MyBucks?
Before founding MyBucks (http://MyBucks.com), Dave van Niekerk managed and grew banking and financial institutions 'the old fashioned way', with 'bricks not clicks'. The motivation behind launching MyBucks was to essentially capitalise on the growing financial technology industry to provide 'financially inclusive' products digitally, to both the formal sector and to the previously unbanked or under banked across Africa.
Financial inclusion is a challenge and would not be viable in the long term without technological advances. The investment and social impact opportunity inherent in creating MyBucks was, and remains wholly worthwhile.
2) What are the challenges and opportunities behind 'Banking the Unbanked', specifically using the 'Haraka' ('quickly' in Swahili) app?
Haraka, which means 'quickly' in Swahili, is a revolutionary smartphone app, developed to strategically bridge the gap between formal and informal economies. To do so, Haraka connects unbanked and under-banked small business and informal traders with financing opportunities. There have been over 90,000 downloads of Haraka to date and climbing, with 15,000 currently active clients having used the app over the last 30 days.
The opportunities behind the app include enabling borrowers to take out small loans and build up a visible credit history, ultimately unlocking their creditworthiness potential while enabling higher increments of loans and longer payment terms in the future. By developing technology that can uniquely measure client behaviour and risk, MyBucks is poised to continue benefitting from the burgeoning informal and SMME market in Africa and beyond.
One of the biggest obstacles to business growth on the 'Mobile Continent', where smartphones and laptops far outweigh desktop usage, remains access to finance, especially the case where large proportions of the population live in remote areas and are excluded by traditional banks and financial institutions.
We hope to serve as a proponent of reshaping this dynamic.
2) How does artificial intelligence ('A.I.') play a role within contemporary Digital Financial Service (DFS)?
It is a well known fact that 'A.I' plays a huge role in contemporary digital financial services or DFS.
Talking regionally, we are the first, and currently only FinTech business in Africa to make use of credit technology, supported by an in-house AI team and cutting edge software we've labeled FinCloud, used to determine the credit history and accordingly creditworthiness of consumers.
In FinTech, there is always a slight degree of risk and in Africa, where many have been excluded from the financial sector historically, one often starts relatively from scratch.
FinCloud, together with our internally developed self-learning credit decision and scoring system, works to continuously attain customer behavioral patterns from previous loans and is able to very accurately predict a customer's probability of default for a particular product at any given time.
FinCloud's underlying algorithms take a number of factors into account, such as behavioral data, transactional data and employment information. The system then assigns a unique credit score and determines a probability of default, as mentioned, which in turn drives a unique credit offering to the client, by adjusting the loan amount, term and interest rate.
This type of Artificial Intelligence ultimately and dramatically assuages concern on an industry built on return on investment (ROI). We see greater and greater tech-driven sectoral convergence boons allowing for lesser risk in implementing loans in new markets with efficiency.
4) Where does MyBucks envision expanding their portfolio (sectoral) and expanding geographically? 
Recently MyBucks became a publically-listed company. We were looking at Germany as an ideal financial hub for launching our Initial Public Offering (IPO). The nation has a reputation for strong governance, which will in turn create a measurable and transparent valuation of our company, metrics that investors internationally will look for when making a decision on an outfit operating within an industry as innovative as FinTech.
Public listings allow organisations like ours to acquire with greater efficiency banking licenses in all of the countries in which we operate and seek to operate, expediting the expansion ambitions of our unique portfolio, which includes mobile banking, lending and insurance throughout Pan-African markets and today, integrated in to Poland, Spain and in future, no doubt further in to Europe and intriguingly, indeed Asia-Pacific.
5) Where does leadership envision Financial Technology in five years' time? MyBucks in five years' time?
'Big Data' and its deployment throughout Africa will allow FinTech companies such as MyBucks to identify particular needs and demands in certain African markets pragmatically, continuing our mantra of adaptability while allowing for reliable transactions and the expansion of our model even further across the continent.
In five years, I can predict greater integration, an increase to our service portfolio in-step with technological achievement and a wider net of partnerships that will drive financial inclusion across Africa.
FinTech's evolutions remain a chief proponent of this; the industry will dramatically reshape the worldwide financial sector and we welcome perpetuating precedents in globalisation as a force for good.