With technology always being a huge talking point, it's no wonder that huge blogs like TechCrunch and Mashable were eventually acquired for hundreds of millions of dollars. Even for smaller tech bloggers, there is a ton of money to be made through different monetization methods.
Besides selling products and services, these blogs often offer consulting services or online courses they can sell over and over again. The success of this model lies on the ability to help people solve their problems and increase their sales, while also keeping costs low.
For example, Brennan Dunn, a popular technology blogger, reportedly makes $9k per year by helping businesses sell more online. Nagina Abdullah, another popular blogger, makes over $100k a year by coaching other people's businesses.
To learn more about how bloggers of all types are making money through their sites and content, continue reading below.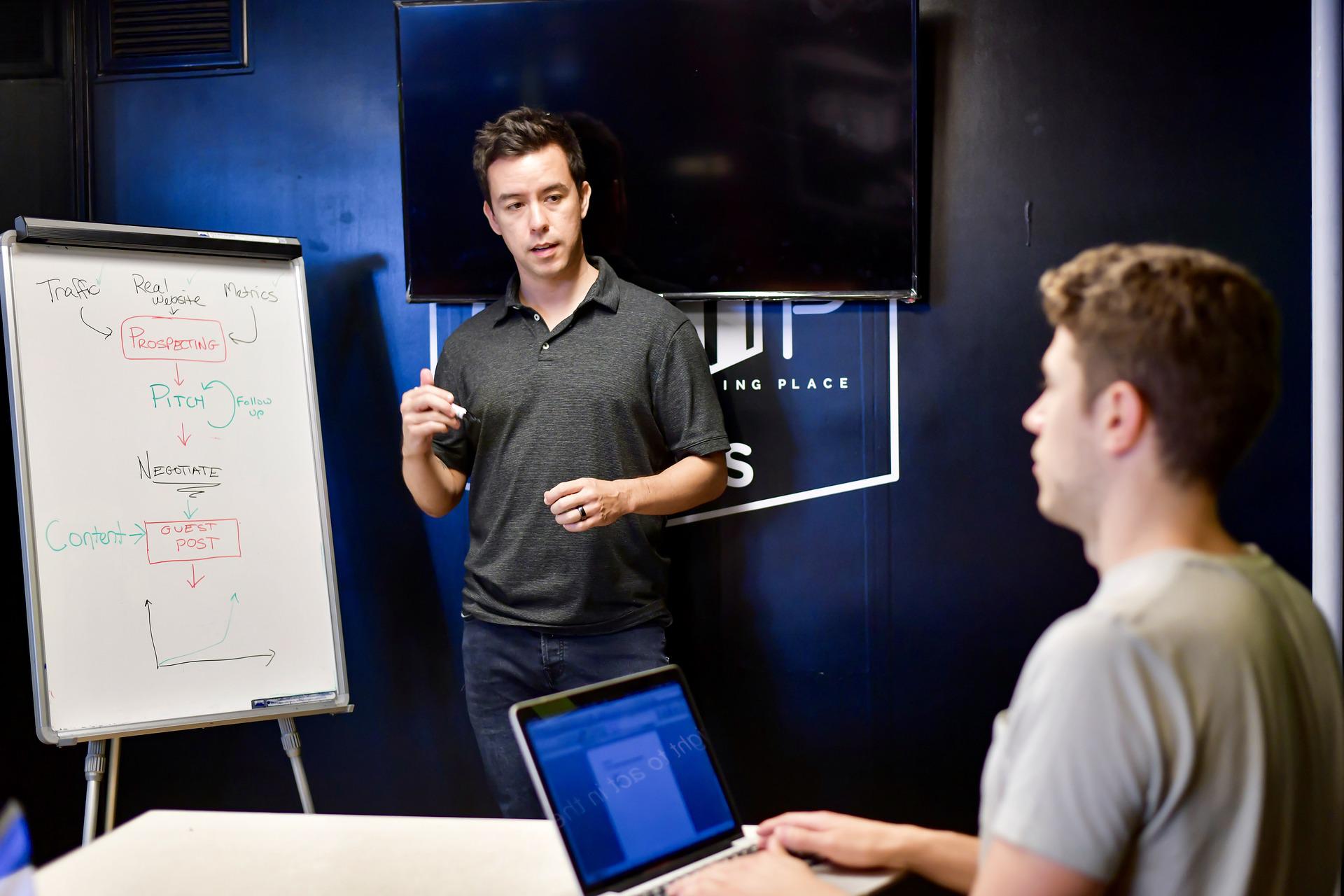 Why Tech Blogs are Popular
Why are tech blogs so popular? Because many people are looking for help and advice in the technological world. There are many people who own old devices and are in search of information and how-tos. They want to know how to get the most out of their devices and can benefit from information provided by technology blogs. These blogs are the perfect way to answer these questions. Here are a few reasons why you should start a tech blog.
Most people do not know how to use technology, so they turn to tech bloggers for help. The blog content can include anything from how to use an app to getting started with a new product. It could even be an old gadget that's been hacked. Tech bloggers must create ultimate guides on products to make them appealing to readers. By following tech bloggers, you can save time, money, and effort. It's never too late to start a blog!
How Tech Bloggers Make Money
How do tech bloggers make money? There are many ways to monetize your blog. Many of them are free, while others require money to use. Choosing the right platform depends on your goals and the number of readers you expect to reach. The free blogging platforms are limited in terms of functionality and theme options, and you can't integrate important marketing tools. Choosing the right platform for your blog depends on several factors, including the content you plan to publish, the type of audience you have, and how many readers you want to reach.
Content is king! People who read blogs care about the content. So, having strong content is the key to getting readers and making money from your blog. First, determine the main content pillars of your blog. These pillars will be the foundation for your blog, and will be the basis of many posts. They should all work in conjunction to show you're an authority in your niche. Here are some tips to help you create a great content strategy for your blog.
Using Google Adsense to Make Money
There are many ways to earn revenue from your blog. One of the easiest ways is to use Google AdSense. Once you have set up an AdSense account, you can place AdSense ads in your main content. These ads have higher CTRs than other types of ads and will earn you more money. For best results, place AdSense ads above the fold. Google uses a keyword-based auction-type system to show ads related to the search query that a visitor made.
You can earn money for your tech blog by using Google Adsense. The more traffic your blog has, the more ad space you can use. Google allows you to place up to three AdSense spots on your blog. Higher placements mean better performance. Remember not to sacrifice your user experience for your ads. If you are passionate about your subject, people will gravitate towards the content that generates the most clicks.
Selling Advertising on Tech Blogs
One of the best ways to earn money from blogging is through affiliate sales. While this method is less lucrative than selling display advertising, it doesn't require as much traffic. The best thing about this method is that you can choose what types of ads to display on your blog. The best way to choose the right ones is to find a blog with high search engine traffic. You can then sell ad space through a network that matches brands and content with your blog's readers.
If you're just starting out, display advertising can be the easiest way to monetize your blog. Sign up for Google Adsense and begin displaying relevant ads. The revenue you make per thousand pageviews is typically anywhere from $0.30 to $2. However, you can also sign up for an exclusive advertising network such as Ad Thrive. Exclusive advertising networks require a minimum number of monthly visitors. You can also choose from other types of advertising networks. The best ones will pay between $10 and $40 per thousand page views.
Promoting Affiliate Offers on Tech Sites
Using an online marketing platform like Amazon's affiliate program to promote your affiliate offers on tech sites is a great way to get your name in front of a new audience. You can earn a commission on any sale that results in a customer making a purchase through your affiliate link. Amazon's affiliate program offers 10% commissions on virtually anything. Rather than relying on paid advertisements, Amazon will pay you a commission on the total amount that the customer spends.
You can promote affiliate offers on tech sites using a blog dedicated to technology or a pet site. You can write articles about popular pet items like dog collars and include links to purchase them. These articles can also be part of your affiliate marketing strategy. You can also choose a category and create your own articles that focus on one particular item. Once your content is published, the affiliate network will send you payments on a regular basis. Payment methods can include PayPal, bank transfers, and checks.
If you enjoyed the content in this article, be sure to check out our other reference guides on getting popular through social media, and using SEO to increase site traffic and rankings. Both of these guides can help in reaching new audiences daily.