Besides being a world-famous digital creator on social media, Suraj Beera has emerged globally as a successful and popular musical artist with his new album " Enter my World" gathering record streams and followers on Spotify and Apple Music within a few weeks of its release, featuring him on Times Square.
Fans are going gaga over his album " Enter my World "which has various theme songs related to traveling and music which have well connected with people who love music and traveling across the world, breaking new boundaries.
Waters of Venice, which got viral in Italian restaurants recently is a track of flute melody composed by Suraj in view of the smooth flow of the rivers of Venice.
His most viral track " Dreams come true" has become increasingly popular on Tiktok and Instagram reels and on Spotify, it ranked #32 on global charts almost for a week and was known for its beautiful beat and uplifting theme of music.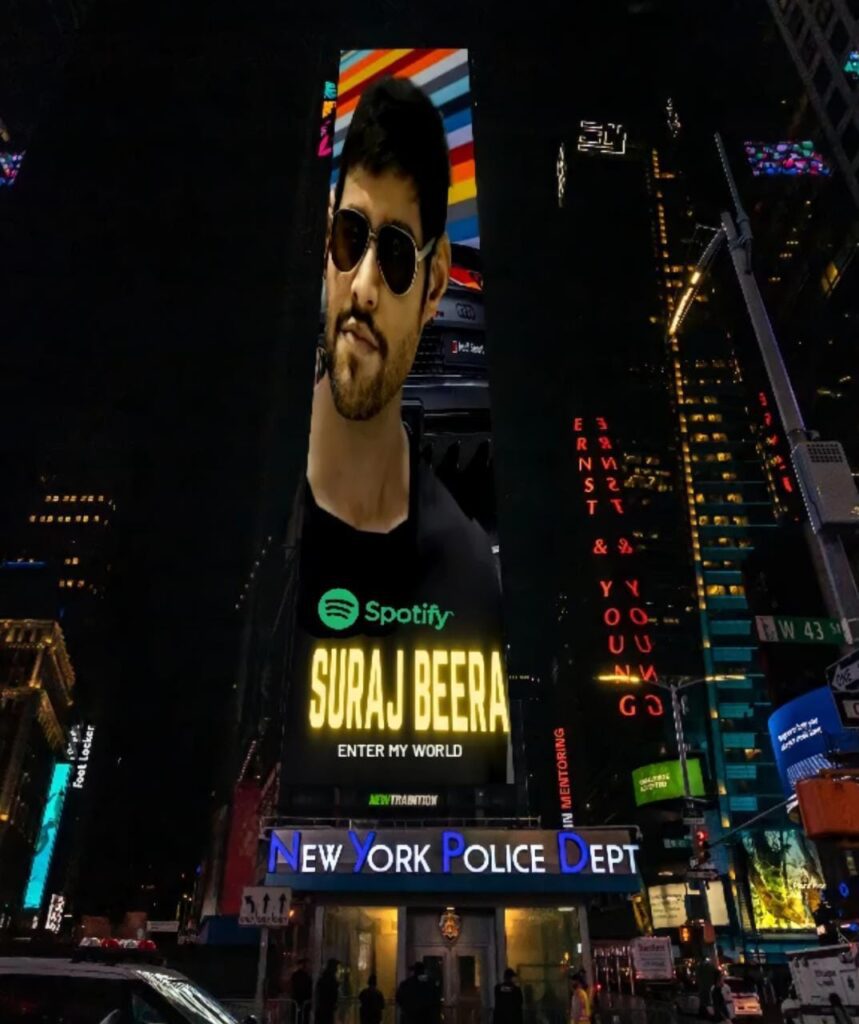 His other tracks "Once in a Millenium" and walking in Times Square have also been displayed on Times Square billboards in new york.
With his unique idea of blending travel and music together, Suraj Beera as an artist has taken travel and music to another level with his innovative ideas and stylish tracks.
He is now recognized worldwide as an artist and he has recently featured in many reputable magazines like Outlook India and International Business for his world-famous startup "Your Diet Manager".
He is also known for his role as an actor in the Netflix series "The Silent Sea", "Riverdale" and "Emily in Paris" through which he has amassed a lot of fan following on Social Media.
You can listen to his Music on Spotify of his new album at: https://open.spotify.com/artist/31qd0idp6b18YH9Pf6pJsN
You can also follow him on his social media channels:
Instagram:  https://www.instagram.com/surajbeera/
Facebook: https://www.facebook.com/andrew.suraj.77