It is a well-established fact that poor waste management directly impacts countless species and ecosystems, escalating pollution and climate change. The growth in waste production contributes to a growing demand for a comprehensive environmental protection solution. And RFID devices are a proper ecological technology for generating sustainable waste management solutions.
The Benefits of Using the RFID in Waste Management
In many developed countries, radio frequency identification (RFID) technology is quickly expanding in the domains of manufacturing and logistics. And now, this technology benefits the environment in several ways, prompting governments and businesses to prioritize RFID use for more effective waste and recyclable material collection.
► RFID waste management technologies enable waste stream identification and traceability through waste container tags. These allow operators to track sorting quality, the number of times a container is put for collection and the weight of its contents.
► With this technology, municipal waste is rapidly sent to recycling facilities, which ultimately lowers unpleasant aromas, removes rat infestations, and improves security by reducing waste transport traffic.
►  Another reason why RFID devices are better is that in the traditional system, waste is frequently collected all at once, which reduces the possibility of helpful recycling and increases the spread of infections. Furthermore, the conventional method of waste collection involves additional personnel costs, such as the driver and the collector, which eventually builds the potential for human error.
►  On the other hand, RFID gives you a hold of reliable data about the movement of people, cars, or commodities while reducing manual labor and blunders.
This is why RFID devices are considered a perfect engine for constructing a sound waste management system.
How Do RFID Components Work Together?
RFID technology is used to identify and monitor garbage packages from collection to their end destination. For example, each trash can is RFID-tagged and assigned to the relevant residence or department. These markers can be used to decorate reusable containers like sacks, bags, and dustbins. All waste-related information is delivered to the manager's mobile device via truck pickup.
1. RFID Readers
These are network-connected RFID devices that can be portable or fixed. It transmits impulses that activate the tag through radio waves that can be installed in the truck and captures the garbage bin tag IDs. These readers determine the distance in which you can monitor and track your truck in the municipal waste management system.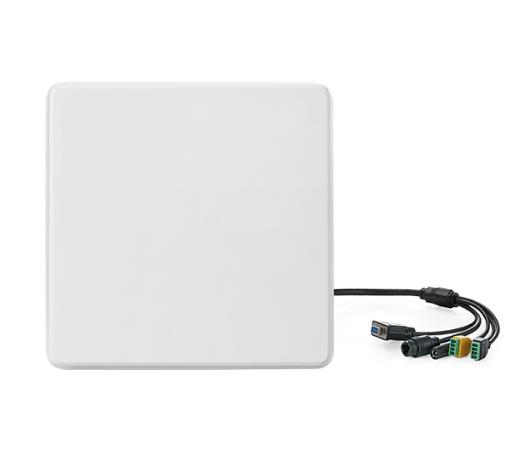 Hopeland HZ100 is a appropriate device for waste management. The UHF RFID reader can conduct long-range readings, facilitating the data-catching and detecting. Besides, it can deliver its utmost performance even in harsh environments, be it high humidity on rainy days or high temperatures in scorching summer. Moreover, it is not prone to damage because of the rugged housing, which can help to prevent and reduce the faults.
2. RFID Tags
They are built from an integrated circuit (IC), an antenna, and a substrate. RFID inlays are the components of RFID tags that encode personal data. An RFID tag read range varies depending on factors such as tag type, reader type, RFID frequency, and interference in the surrounding atmosphere or from other RFID tags and readers. Because of the more robust power source, active RFID tags have a more excellent read range than passive RFID tags.
3. RFID Smart Terminal
The device serves as the waste management system's primary control and monitoring center. The data collected on the tag is sent to the RFID smart terminal via the RFID tag reader. The garbage disposal company's central collecting system allows managers to follow waste trucks and optimize fleet management.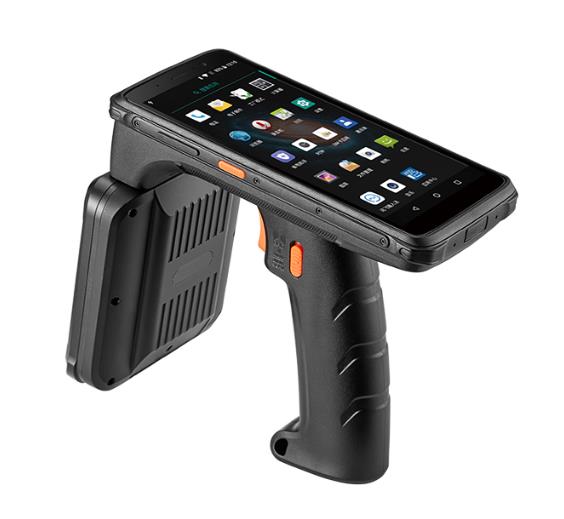 Hopeland Wing series HY820 can be a reliable partner. Its maximum reading range is 15m, accompanied by the updated chip, increasing its accuracy and efficiency.
With these RFID devices, keeping an eye on the system via your smartphone or tablet is enough for you to hold a full picture of the whole management. In some situations, employees are equipped with mobile RFID detecting devices that connect to the disposal vehicle's system through Bluetooth or WLAN in regions where removal trucks cannot access.
Waste Management Can Significantly Benefit from Digital Data
Waste management is a recycling business that can generate big benefits, be it on healthcare, living standard, economics, or urban management. Therefore, selecting a set of RFID devices is significant. Head down to Hopeland. As a leading enterprise in RFID technology, Hopeland has provided several solutions for many industries, leveraging the potential of RFID technology.

To meet the growing demand, Hopeland has developed a wide selection of reliable RFID devices with a sturdy design, hybrid detection system, and communication possibilities. Hopelandrfid is devoted to offering more precise and efficient real-time data collecting so that you can expand your business more successfully.
So, for more information about Hopeland, you can visit their website: https://www.hopelandrfid.com/