In a significant move, Damon Motors, famed for its HyperSport electric motorcycle, is joining forces with data analytics powerhouse Inpixon. Aiming for a spot on the prestigious Nasdaq Exchange, this merger is more than a business endeavor- it's a vision of transforming urban mobility. By blending top-notch motorcycling tech with sharp data insights, this alliance is on a fast track to make our city travels smarter, safer, and more eco-friendly.
The Merger Explained
Damon Motors and Inpixon are coming together in a strategic merger to form Grafiti Holding Inc. This new entity will combine Inpixon's strengths in data analytics and statistical visualization, especially from its UK-based division, Inpixon Ltd., with the innovation of Damon Motors. Damon Motors is particularly known for its HyperSport electric motorcycle, which boasts advanced safety features, cutting-edge technology, and considerable power.
In preparing for this merger, Inpixon's financial experts have placed Damon Motors' value between $224 million and $284 million, providing a clear financial perspective for the deal.
As the merger progresses, Grafiti Holding will issue its shares, named Grafiti Shares, to Inpixon's shareholders and selected stakeholders. This distribution will occur on a specifically set date.
Following this, Damon Motors will join forces with Grafiti Holding through a merger. This step, conducted under a statutory plan of arrangement in British Columbia, will lead to the creation of a new, wholly-owned entity under Grafiti Holding.
In this transition, shareholders of Damon Motors will be allotted Grafiti Shares. At the end of the process, they will hold a collective 81.25% of the outstanding Grafiti Shares, while the remaining 18.75% will be retained by Grafiti's current shareholders.
Once the merger is successfully completed, the newly formed company aims to pursue a listing on the Nasdaq Capital Market. This step is contingent on the approval of their initial listing application and represents a significant milestone in the evolution of this corporate partnership.
Introducing Damon Motors: Pioneering Safer, Smarter Motorcycling
Established in 2017, Damon Motors has dedicated itself to transforming the world of motorcycling. The company stands out for integrating advanced technology to tackle persistent safety issues in the industry. Notably, Damon motorcycles boast impressive features such as 200 horsepower, a top speed of 200 mph, and a range of 200 miles, setting new benchmarks for electric two-wheelers.
Jay Giraud, the founder and CEO of Damon Motors, accurately states the company's vision: "You can't be the future of anything if you're not better than the past." This philosophy drives Damon's commitment to achieving performance levels that not only match but often surpass those of traditional motorcycles. Their aim is clear: to draw riders towards electric motorcycles by providing an unparalleled riding experience.
Demonstrating this commitment, Damon's flagship model, the HyperSport, underwent extensive track testing and received praise from Wired Magazine. Wired uniquely described the HyperSport's electric motor's high-pitched sound during full acceleration as "nothing more or less than the future." This award-winning model underscores Damon's position at the forefront of safer, smarter motorcycling.
What Does Inpixon Bring to the Table?
Inpixon® (Nasdaq: INPX) isn't just a company; it's a catalyst for innovation. Specializing in Indoor Intelligence®, Inpixon brings a wealth of transformative insights to the merger with Damon Motors. Their unique blend of mapping, positioning, and analytics is set to redefine how we perceive and navigate our urban landscapes.
In fact, Inpixon's technology portfolio extends far beyond the ordinary. With a robust real-time location system (RTLS) and Indoor Intelligence capabilities, Inpixon is a trusted partner across diverse industries. Their expertise optimizes operations, supercharges productivity, and reinforces safety measures.
Yet, what truly sets Inpixon apart is its ability to unlock location awareness, advanced analytics, sensor fusion, Industrial Internet of Things (IIoT), and the Internet of Things (IoT). These cutting-edge tools empower businesses to craft exceptional experiences and harness the untapped potential of indoor data.
Furthermore, Inpixon's commitment to innovation and its unwavering focus on enhancing "people, places, and things" align seamlessly with Damon Motors' vision. Together, they embark on a mission to revolutionize urban mobility. This merger represents a powerful fusion of data-driven intelligence and the innovative spirit of electric motorcycles. The result? A pledge to reshape our cities, making them not just smarter and safer but also more sustainable and exciting.
Revolutionizing Urban Mobility: The Damon-Inpixon Impact
The merger between Damon and Inpixon is much more than a routine business deal; it represents a significant shift in electric motorcycles and urban mobility as a whole.
Damon's HyperSport electric motorcycle, renowned for its safety and technological advances, is poised for even greater achievements. With Inpixon's expertise now in the mix, we can anticipate pioneering innovations that might encourage more riders to transition from conventional motorcycles to electric models.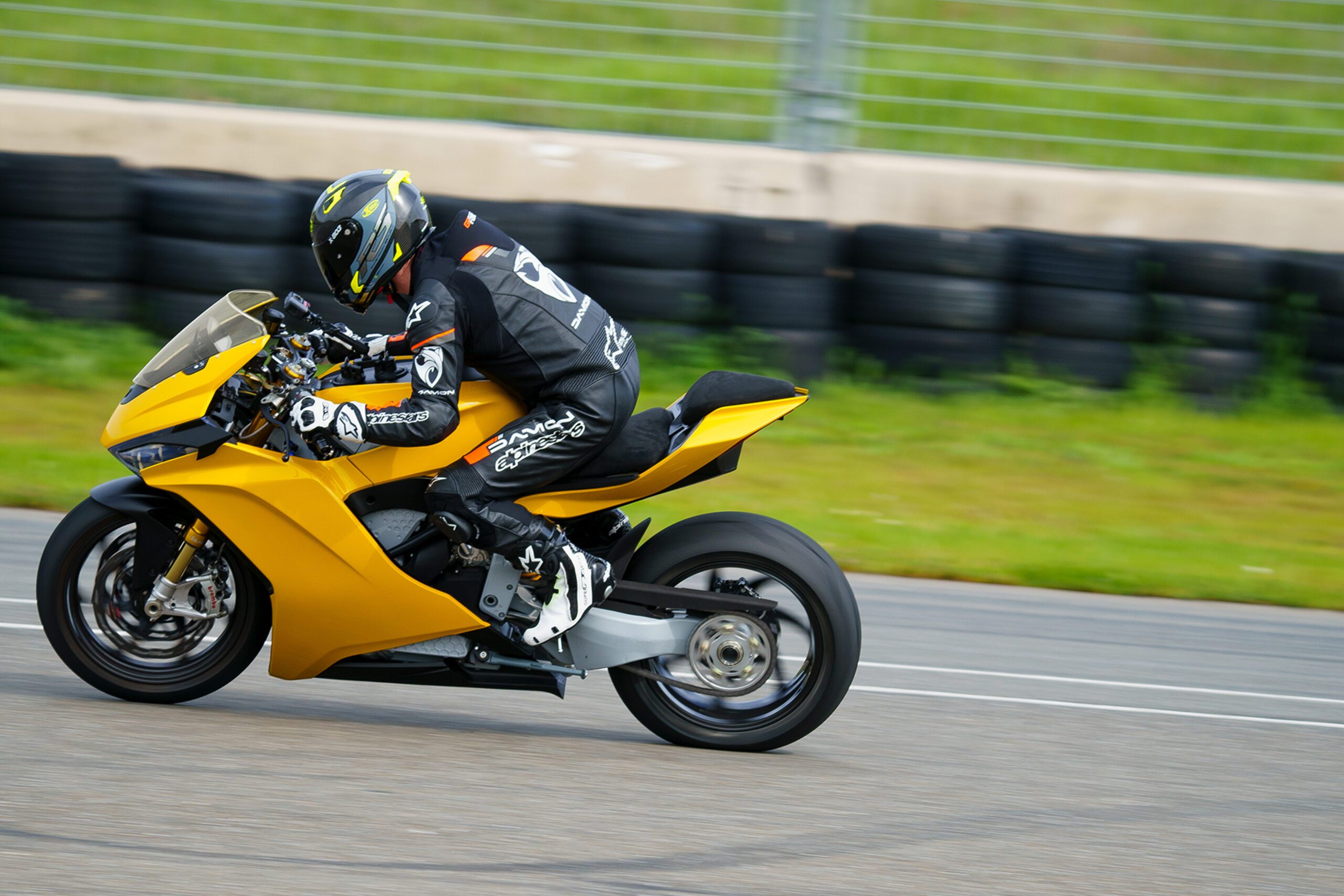 However, the impact of this merger extends beyond motorcycles. It's about reshaping urban lifestyles. Envision cities where traffic flows smoothly, accidents are reduced, and pollution levels are lower. The combination of Inpixon's expertise in location-based services with Damon's innovative approach could lead to integrated systems that make city travel safer, more environmentally friendly, and more innovative.
Why This Merger Comes at the Perfect Time
The merger between Damon Motors and Inpixon arrives at a pivotal moment for our planet. As the world grapples with pressing environmental challenges, this alliance promises to be a transformative force in reducing carbon emissions and promoting sustainable urban mobility.
With this, Damon Motors is committed to redefining the motorcycle industry's environmental footprint. With electric two-wheelers like the HyperSport, they aim to replace traditional combustion motorcycles, significantly reducing carbon emissions associated with motorcycle transportation. These emissions contribute to poor air quality in many urban areas, and Damon's electric motorcycles offer a cleaner alternative that can lead to improved air quality.
Furthermore, the innovative safety features and AI-enabled systems, such as CoPilot™, integrated into Damon's motorcycles can help lower accident rates, resulting in fewer injuries and less strain on healthcare resources.
The Damon-Inpixon merger combines cutting-edge motorcycling technology with data analytics, positioning the new entity as a leader in reimagining urban mobility. This means smarter city systems that optimize traffic flow reduce congestion, and enhance overall transportation efficiency, all while lowering emissions.
With over US$85 million in global reservations for Damon's high-performance, safety-focused electric motorcycles, there's a clear demand for cleaner, more sustainable transportation solutions. 
Join the Movement Today!
It's time to be part of something big. Damon Motors and Inpixon are shaping the future of urban mobility, making it safer, smarter, and eco-friendly. Don't miss out – explore their vision and get involved. Visit their websites to learn more and join the movement for a better, greener tomorrow.