Turkmenistan has the least affordable broadband in the world. Spending USD 365.16 per month on broadband, 93% of income on broadband.

Hong Kong, Singapore, Denmark and Finland lead the way for the most affordable internet.

The African Continent has some of the least affordable broadband.

Economic powerhouses, the United States, China, Japan, Germany, and the United Kingdom rank 32nd, 25th, 23rd, 13th and 22nd respectively.

In the United States, residents pay USD 72.10 a month for broadband. Customers pay over USD 270 a year more than the world average.

Over 700,000 people reporting their high-speed (60Mb+) broadband bill and salary from 132 countries were analysed by Broadband Genie.
Hong Kong has the most affordable broadband in the world, with residents paying USD 22.77 a month, equivalent to 0.73% of an average salary. The least affordable broadband can be found in Turkmenistan, where residents pay USD 365.16 per month, 93.26% of the average salary, Broadband Genie has found.
The study compares the relationship between the cost of a fixed-line high-speed broadband connection (60Mb) and the average wage in each country. In Hong Kong, the average cost of high-speed internet costs USD 22.77 a month and the average wage is USD 3,101.53, meaning residents spend 0.73% of their income on broadband, and rank number 1 in the world.
For the full results: View the world broadband availability study from Broadband Genie.
The majority of the most affordable broadband is found in Europe. The continent averages 1.72% of internet costs to salaries, and 6 of the top 10 countries feature Denmark, Finland, Switzerland, Sweden, Lithuania, and France.
The continents of Asia, America, and Oceania are all on a par with averages between 3-5% but have a much larger range. Asia holds both the most and least affordable connections. Meanwhile, Oceania has countries both in the top (Fiji: 10th) and bottom 10 (Vanuatu; 124th and Papua New Guinea; 130th).
The African continent averages 13% for internet cost of salary, far out of the 3-5% seen across the rest of the world. 10 of the bottom 15 countries for broadband affordability are within the Sub-Saharan region. Broadband isn't cheap, but the main driver is the low average salary. Uganda, Madagascar, Nigeria, and Ghana all have monthly salaries below USD 180.
BRIC powerhouses, Russia, India, and China all feature in the top 40 (17th, 39th and 25th). Brazil comes in low at 77th due to having an average wage of USD 373, far below the average of USD 1,304. However, all BRIC economies have access to fast broadband under USD 19.00.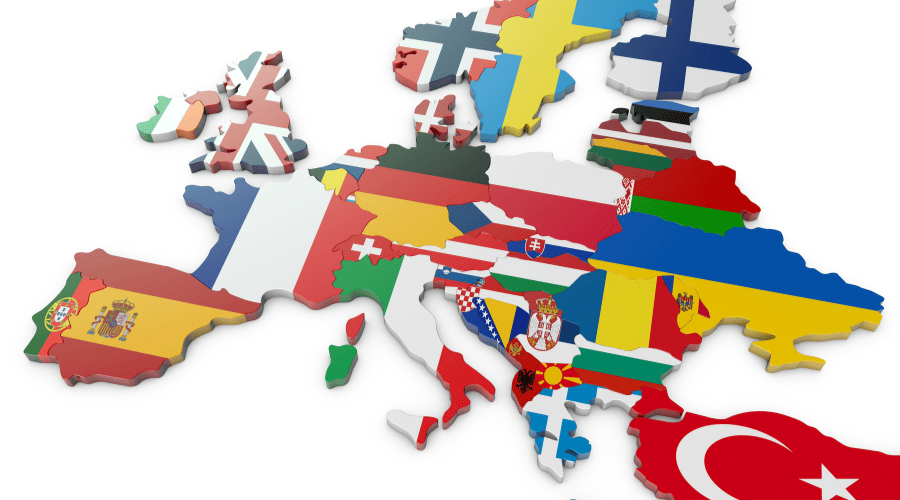 Similar to Brazil, some bigger global economies didn't perform as well as expected. Canada is ranked 41st, Portugal is 53rd, Mexico finishes 70th and Indonesia is all the way down in 110th.
Excluding Canada, all G7 countries are placed in the top 40. France (9th) has the most affordable broadband at 1.21% of the average income. Next is Germany placed in 13th, then Japan in 23rd, the United Kingdom in 22nd. The United States is placed a mediocre 32nd, which puts it on par with Latvia and Hungary.
Table: Broadband affordability of G7 countries
| | | | | |
| --- | --- | --- | --- | --- |
| Country | Rank | Cost of a high-speed broadband connection (USD) | Average Salary (USD) | Cost of broadband as a percentage of salary |
| France | 9 | 30.19 | 2,497.85 | 1.21 |
| Germany | 13 | 37.05 | 2,804.15 | 1.32 |
| United Kingdom | 23 | 39.17 | 2,750.90 | 1.42 |
| Japan | 23 | 35.12 | 2,448.46 | 1.43 |
| United States | 32 | 72.1 | 4,077.34 | 1.77 |
| Italy | 36 | 29.18 | 1,546.82 | 1.89 |
| Canada | 41 | 66.07 | 3,030.14 | 2.18 |
Alex Tofts, broadband expert at Broadband Genie, comments: "It's not surprising to see so many Northern European countries at the business end of the study. Europe has benefitted from hefty investments in most countries' networks. They can provide cheaper access because of a regulated market environment that boosts competition. Not only do these countries benefit from reasonably priced broadband, but residents have access to broadband easily capable of 100Mb+.
"The United States and Canada both have one of the highest internet costs. It's driven by a lack of competition and bigger distances to connect with lower population density than other developed countries. However, both have average wages in the top fifteen in the world, compensating for the high cost of internet.
"Africa is a huge outlier compared to other continents. Its broadband network is in the early stages of development, and while it has one of the fastest-growing infrastructures in the world, it's going to be difficult to close the gap with the rest of the world. Geographical limitations, coupled with a lack of ambition from providers to offer cheaper products, low penetration rates, higher taxes on products and cheaper mobile alternatives all contribute to the low affordability of fixed-line services."