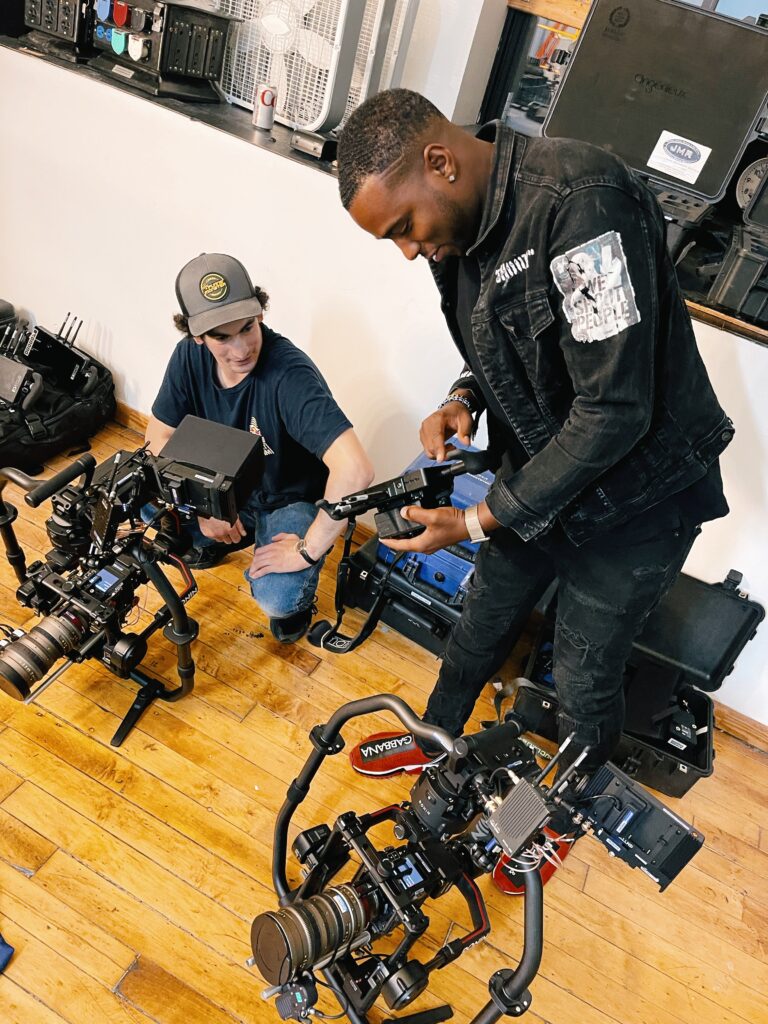 For cinematographers, aspiring filmmakers, and directors everywhere, thinking about your career trajectory is a daily concern that sometimes verges on obsession, as the creative juices are everflowing inside you and various projects are produced. We're sure you've come to understand that mastering the craft of cinematography is a lifelong goal that hopefully you'll enjoy, every single day. Based in Newark, New Jersey, cinematographer Ishell Vaughan's creativity and unmatched skill in his space, is a prime example of enjoying the pursuit of that lifelong goal. His work has major influence and has been the foundation used to propel hip-hop artists into the industry spotlight.
Having been a fan of music, Ishell was especially captivated by the genre and evolution of hip hop so, of course, it was the obvious choice to specialize in this side of cinematography. As a trailblazing director, his talents brought him into the room with some of the industry's most prolific artists. Being enlisted by superstars like Bobby Smurda, Fredo Bang, Akon, and French Montana. It's evident that Ishell Vaughan is well respected in the rap game and the hip-hop landscape.
Armed with deep industry knowledge, coupled with an analytical and detail-oriented approach, Ishell is equipped to understand the needs of the most discerning clients, delivering an experience rooted in service, integrity, and expertise. With an art form as resourceful as his, it was inevitable he would rise to attain a well sought-after level of success where he's become a staple for major platforms like BET, MTV, VH1, and GQ Magazine. His stylistic approach is at the intersection of immersive storytelling and cinematography.
One of the biggest reasons for Ishell Vaughn's success is that he has a natural talent and love for everything he does and he also knows how to have fun "It's almost impossible to pinpoint the funniest thing that's ever happened to me. I work in the film industry it's always funny. I can't remember the last time I've gone more than an hour without hysterically laughing at something." 
On the off chance that he is not working, Ishell loves spending time with his family and friends. He also finds engaging in self-developing activities like going to the movies, watching anime, traveling, going to the race track, and working on cars most fulfilling. His motivation towards using his skills and expertise to help those whose lives would be enriched by it is truly rooted in his passion to build a strong career in filmmaking that can be an example and blueprint for others to follow.
Follow Ishell on Instagram @ishell.raw, on Facebook at www.facebook.com/ishellvaughan, or on YouTube at www.youtube.com/ishellvaughanfilms.