Products For Profit is an online platform that allows members to do profitable flipping business. This platform works on a private discourse server for its members, which is currently a 1500+ community. 
This reselling platform is currently working effectively in Canada, the USA, and the UK. The business model gives financial freedom to people who get into online reselling businesses to supplement their income. 
Joe Hart, a businessman, started the Products for Profit platform. This private platform provides support and helps members grow their flipping business. The platform allows a member to interact with other members of the community who are successful resellers and learn from their best practices.  One can follow strategies used by successful members to make profits and, in case of any loss, share the experience with others and learn from their advice.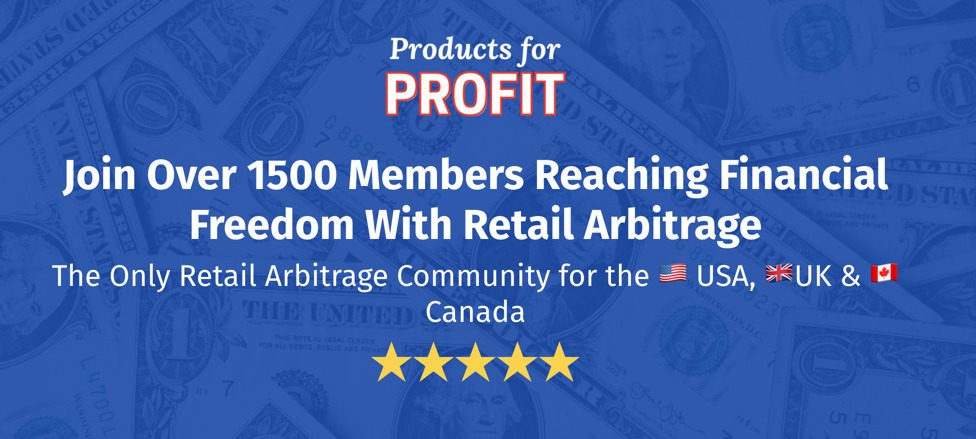 The Journey of Products for Profit
The founder Joe Hart started the flipping business a few years ago to buy marked-down items. He resold them on platforms like Amazon and eBay.  He realized one could make more money by flipping products and also save time. This also gave him the idea to build a business that gave him financial freedom. 
He came across many people who wanted to do the same business. Products for Profit platform was formed to build a community by inviting members, share knowledge and build a profitable business. In six-month, time, the members on the forum earned $6 million through reselling.   
The Massive Opportunities and Market for Reselling 
In 2020, more than 140,000 Amazon sellers achieved $100k individually. Amazon alone had $200 billion in revenue, and significant contributions came from third-party resellers. Amazon is among many online marketplaces. One can imagine the demand for online retail selling.  
This online platform is growing thanks exponentially to the pandemic, and people shift to online shopping. Many companies have moved to online mode, and affiliate marketing and reselling is a new channel for earning.   
How Products for Profit (PFP) Works
Products For Profit is a platform that allows members to have access to their private Discord Server. The community has 1500+ members who share ideas and skills on how to make money from quality flips from marketplaces such as Amazon, eBay, and Facebook. 
The   following facilities   are provided to a member
There are eight modules that teach the members how to start the flipping business. 

The platform provides webinars, content, tips, and Q&A sessions to the members. It enables them to master the art of reselling on Amazon and other platforms.

Round-the-clock support from the 1500+ members of the community. These successful resellers guide, support, and provide tips.

Opportunity to flip and update 250+ profitable products according to one's business needs.

Product prices   range between $50 to $100 

All two-week community leaders hosts live Q&A sessions for specific questions from individual members. 

Option to access mobile App and keep oneself constantly updated while on the move  

Access to 1500+ resellers allows a member to increase income through retail, online and traditional arbitrage. 

Access to hot leads and updated items lists.

Exclusive access to items that one can hold and sell later at good profit margins.

A private Telegram group where members can chat and get personal feedbacks 
From the above facilities available, it is evident that the Products for Profit platform has many unique features and services.   
There are two subscription plans for members to choose from. 
| | |
| --- | --- |
| PFP PLUS | PFP |
| More products available for reselling | Starter Plan what helps to make profit   |
| The flip list is provided daily  | Weekly webinars and training |
| Discord Server regularly updated for products | Profitable product niche highlights |
| Bi-weekly Q&A session with Joe Hart | Bi-weekly Live Q&A session with Joe Hart |
| Weekly webinars and Training on profitable products Niche | Bi-weekly Live Q&A session with PFP |
| Guide to a quick start | Quickstart Guides to help one started |
| Private membership chat and Community Support | Private membership chat and Community Support |
| Access to Mobile App of the platform | Access to Mobile App of the platform |
| Price – $99 per month | Price – $50 per month |
A new member should weigh all the options on what suits their reselling business before deciding on a particular plan.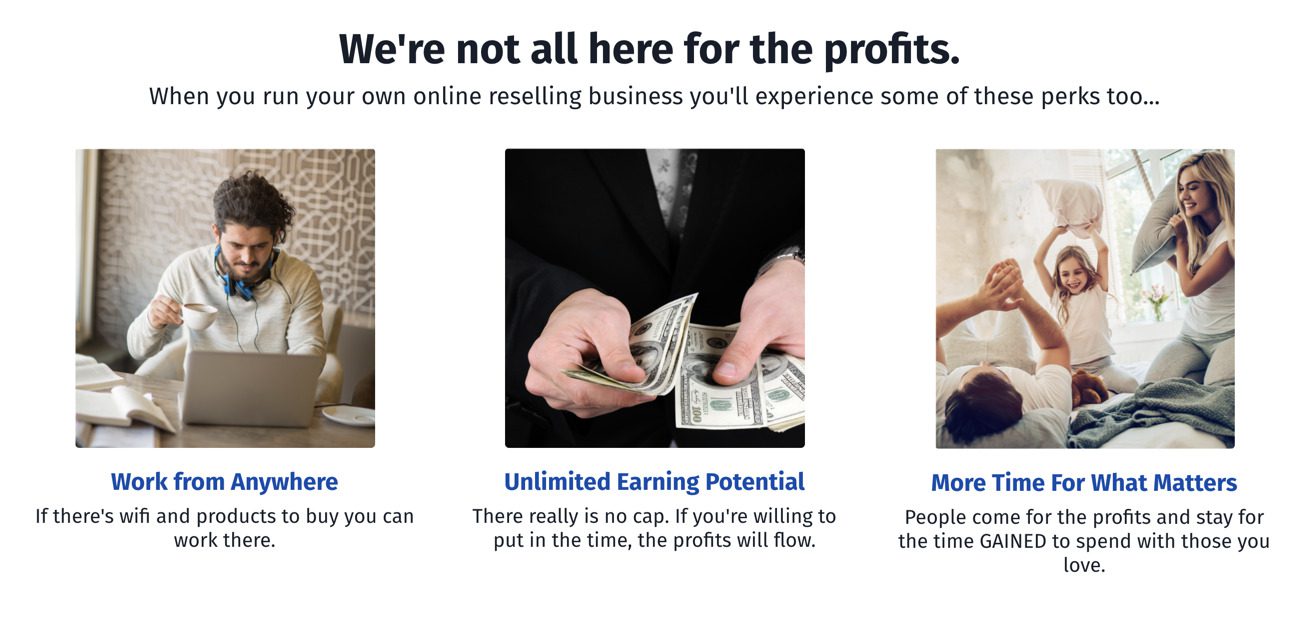 Benefits of Products for Profit (PFP)
After understanding the facilities available on this platform, let us see what benefits a member can derive?
Member's testimonials have shown that they have benefited from the services of PFP.

The platform allows people to connect with like-minded individuals and build a network of resellers who can help each other.

Multiple resources are available to people starting their reselling career or those who are already in it.

Access to the founder of PFP for weekly Q&A sessions.

Members are regularly updated with the latest trends and hot selling items. 

Allows more profit margins by assisting in shipping fees and other costs. 

A cancellation facility is available if one is unhappy with a product or profit.
A Few Things to Take Note Of 
To avail of all the facilities and benefits, one's membership must be active.

The community is available only in the US, UK, and Canada. The platform has different groups for UK and US members as the markets are different.

Before joining, it is recommended to take feedback from an existing member. 
Final Takeaway on Products for Profit
The above review has taken a host of information that will help a reader decide on signing up with Products for Profit. The platform is an excellent opportunity to earn money through an online reselling business.  This platform is a legitimate business platform and helps people make money by subscribing to its membership plan. In return, the members get a host of services to earn online. 
The availability of the founder on live sessions weekly certainly gives credibility to his business model and is different from many online scammers.  The business model and the platform's functioning are transparent and allow one to earn extra income. However, this business is not for everyone.  It is only for those willing to put in the hard work, stay patient and wait for the right opportunities to make a profit.
If you enjoyed this article on Products for Profit, be sure to check out our other review on West Coast Dealz.