In today's world of uncertainty, it is always better to have a second source of income. If one is doing a job, there are chances of becoming unemployed and lose the source of earning. If one is a business owner, there is a possible business downside and loss of income. 
With rising expenses and reducing income, many people are now getting into spare time online business which can help to broaden one's income. One is always striving hard to cope with today's turbulent times and always looking for new avenues.  
Flipping Products with West Coast Dealz
People are now venturing into affiliate marketing as a reseller on popular sites like Amazon and eBay. A similar platform known as West Coast Deals allows one to resell through innovative concepts and lucrative income opportunities. 
Let us review what they have to offer and understand more about their business model.   
The founders of this platform, Sam and Misty got together and started West Coast Goods and West Coast Gems. West coast Deals began in 2007 and has come a long way, having started with a resale of Blackberry and made a good profit. This was an excellent example of a flipping deal: buying a product at a lower price and reselling at a higher price at a profit. 
The founders understood the concept of resale only then. Still, they only made it in 2017 when online marketplace like Amazon or eBay showed how flipping could be done successfully. So, in 2019, the founders created an online platform that provided an opportunity for people to find items online that were available at a bargain price and sure to fetch a higher resale price. This platform is now helping hundreds of people to earn 6 and 7 figure incomes by flipping products.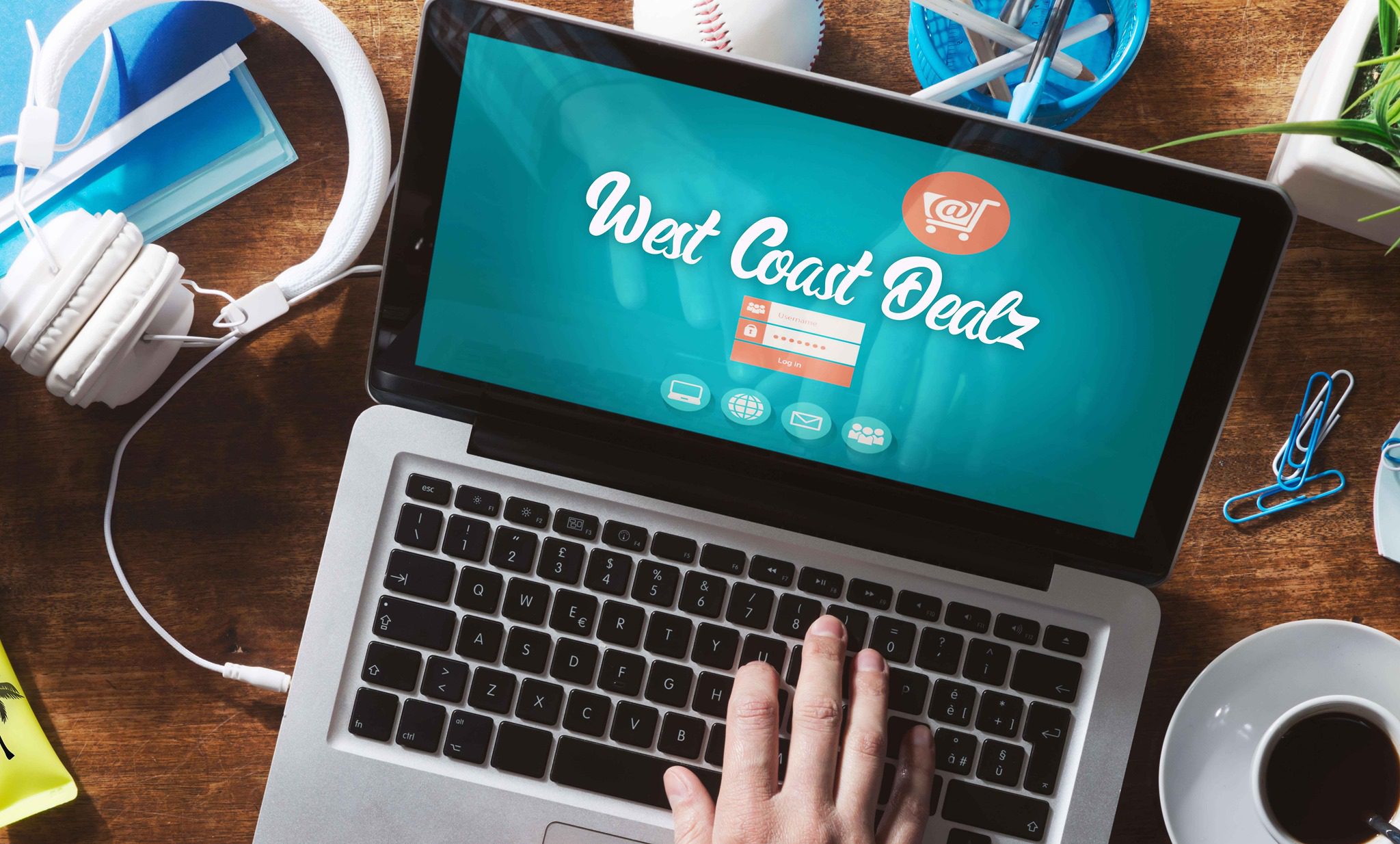 How Does West Coast Dealz Work?
When someone becomes a member of the West Coast Dealz, they get support and benefits from the platform, such as 
Real-time price alerts on bargain deals are available in different items and categories.

Automatic updating of lists of items and price points. No need to maintain the details manually. 

The resellers' community on the platform is an experienced group, and a new member gains valuable tips and best practices from them in the chat room.

24/7 customer support service administrators and moderator. They help in finding the most profitable products. The service lets the member know the source of products and predict which items can make the maximum profit. 

The platform provides 50% retail products and 50% arbitrage which means one can get leads from another marketplace like Amazon and eBay leads. 

Allows access to all the automation tools and bots needed to run the business. 

Receive notifications daily on fantastic leads. 

Get affiliate commissions of up 50% on sales, paid weekly.
Perks of West Coast Dealz Membership
The products are available at cost to resell price to the member. There is no loading of service charge or fees by the West Coast Dealz.

No loading means greater profit margins. 

Detail information from to source the products. 

Advises the member on where to sell the product for better profit.

A track record of comparable items sold earlier helps members to know which products sell faster.

Access to other group platforms like West Coast Goods, West Coast Gems, and West Coast Flips.

Mentoring and support from members 

Zoom calls on Wednesday and Saturday with experienced guest speakers who will share tips on growing a business.

Sneaker Drops 

 Access to Amazon un-gating guides and eBay Viewers

 Availability of 15+ monitors on the dashboard to notify a member once an item is back in stock. 

Affiliate Opportunities allows a 50% recurring commission for any successful referrals. Hence, it can be an additional source of income.

Weekly rewards to keep members motivated.
West Coast Dealz Membership Pricing 
The following are the different pricing which one can subscribe to depending on what suits them. A new member can opt for a monthly package for trial purposes. If they find the platform lucrative, then renew for a longer-term. 
Package Price 
Monthly $99.99
Quarterly $249.99
Half Yearly $479.99
Yearly $899.99
 However, with the platform and community growing at all times, these prices may increase at any given time.

Benefits of West Coast Dealz Platform
Many existing resellers on the marketplace find better opportunities choosing the West Coast Dealz. The resellers get to earn more profit with the comprehensive handholding support provided by the administrator. The list of testimonials says it all. While other marketplaces may have a massive inventory of products and items on their platforms, personalized support for resellers is missing. 
Summary of WCD Benefits 
Personalized inputs from the industry experts.

Ideal platform for online arbitrage.

It helps members keep profits on the higher side when retail sales are sluggish.

Supportive customer service from administrators. 

Faster returns long term prospect

Daily online leads are provided with supportive tools and resources.

High retail commission along with additional referral commission through affiliate programs.
Things a New Member Should Consider 
Some aspects are taken into consideration beforehand when starting a new online venture. 
One needs to work their budget and see how much capital they can invest in reselling business and which plan suits them the best.

Review how much time one can invest in an online reselling business for a secondary income. 
Final Takeaway on West Coast Dealz
If one is unsure about the opportunities present on West Coast deals and whether it is a lucrative reseller platform and better than the competition, one needs to read the member reviews to know its performance.
The West Coast Dealz has a 98% retention of its member resellers. It shows the success of its business model and encourages a new member to take the help of the existing members in the group as a stepping stone to enhanced business and success. 
The service offered by West Coast Dealz has the backing of 14 years of experience in the reselling business. It means that assured direction and support come guaranteed for a newcomer or a seasoned reseller switching to this platform. More than all the features mentioned above, becoming a part of a similar-minded, experienced group can make one learn the tricks of reselling business profitably. 
If you are looking out for a supportive platform that helps you succeed in reselling business, sign up with West Coast Dealz and experience first-hand guidance.