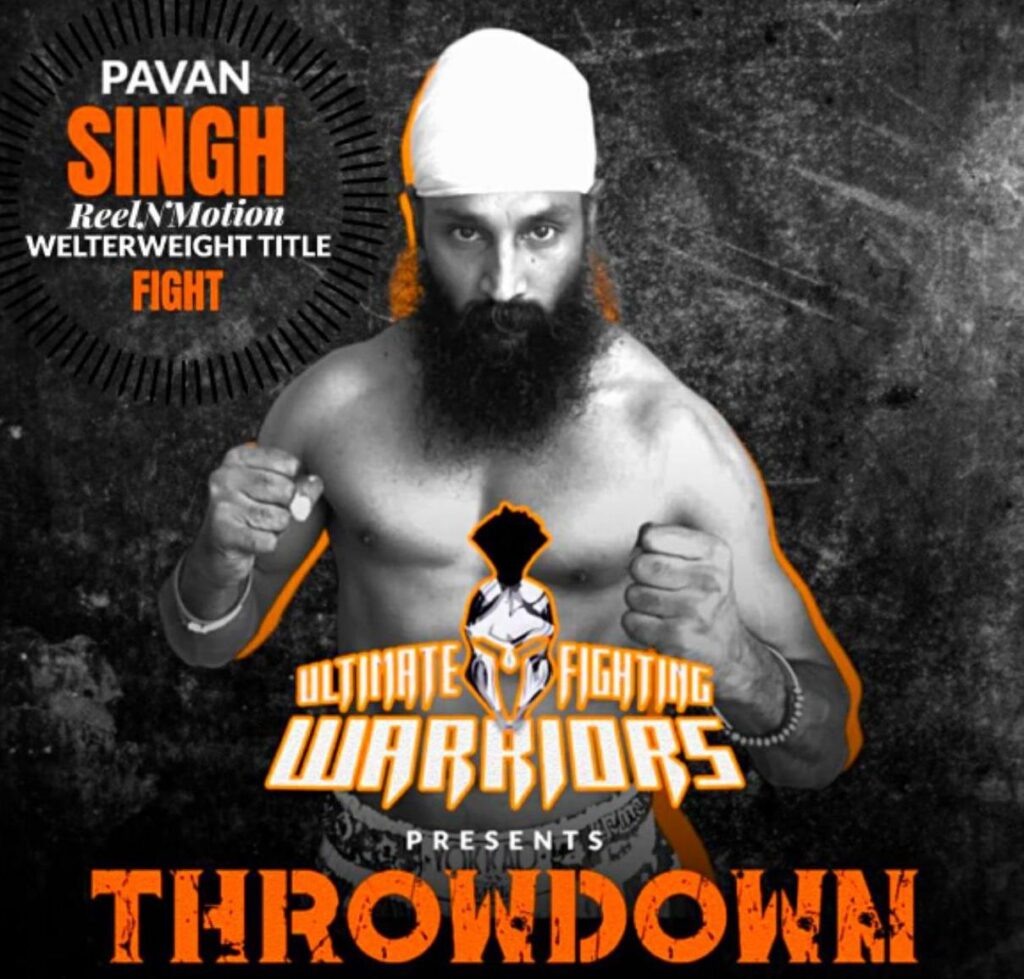 Phavandeep Singh Bhogal established himself as an exclusive mixed martial arts fighter in the sports industry.
London, United Kingdom – Phavandeep Singh Bhogal emerges as an up-and-coming mixed martial arts (MMA) fighter who has been making waves in the combat sports world.
Phavandeep Singh Bhogal made headlines after he knocked out his opponent in just 13 seconds, the fastest knockout in any competition. His power and will have helped him become a formidable fighter in the ring. Phavandeep has fought and won numerous fights in both MMA and Muay Thai competitions. He is known for his lightning-fast strikes, his agility and his impressive training routine.
After training in Muay Thai for several years, Phavandeep decided to take his skills to the next level by training in Thailand, the homeland of Muay Thai. He stayed at the Sumalee Boxing Gym for 3 months and later joined AKA Thailand for 2 months to further enhance his training.
During his time in Thailand, Phavandeep followed a rigorous training routine. This training program for Muay Thai in Thailand is a rigorous and structured routine that incorporates various aspects of the sport. It starts with a group run, followed by skipping rope, shadowboxing, pad work or sparring, heavy bag training, clinch work, and ends with stretching and meditation. The number of rounds for each exercise can range from 2-5 minutes, depending on the individual's training goals, with the entire routine taking up to 2 hours.
Phavandeep's dedication to his training has paid off, as he has achieved impressive results in both MMA and Muay Thai fights. He has also qualified as a personal trainer in Level 3 & 4 strength & conditioning and has set up his own private studio for clients. He is committed to helping others achieve their fitness goals and to promote a healthy and active lifestyle.
In addition to his fighting career, Phavandeep is an ambassador for YOKKAO, a leading manufacturer of Muay Thai and boxing equipment. As an ambassador, he offers substantial discounts to his clients and audience on all their products online using his discount code: Spartan1313. He has worked with various fitness brands and is constantly seeking to expand his reach in the fitness industry.
Phavandeep has also had the privilege of traveling and training his clients with tailored programs at 5-star hotel resorts in the UK, Europe, and internationally. He has even trained the staff working at Hotel Roy on the beach. He is dedicated to providing a unique and immersive training experience that caters to the individual needs of his clients.
Phavandeep Singh Bhogal is determined to continue his journey as an MMA fighter and inspire others to achieve their fitness goals. He hopes to continue making headlines with his impressive performances in the ring and to inspire others to push their limits in pursuit of their dreams. His passion for the sport and his unwavering dedication to his training is a testament to his character and his ability to overcome adversity.
For more information on Phavandeep and his training programs, please visit his Instagram page @reelnmotion. His story serves as an inspiration to all who seek to push themselves to their limits and achieve their goals. With his dedication, passion, and commitment to his craft, Phavandeep is set to become one of the most formidable fighters in the world of combat sports. 
For further information, visit the following social media links:
Contact details:
Phavandeep Singh Bhogal
Email Address: reelnmotionpt@gmail.com
Call: +447915 15 15 15
WhatsApp: +4478 69 69 69 69
Is Singapore Business School Legit?