In the last couple of years, the creation and sale of non-fungible tokens [NFTs] have opened up a booming market that has exceeded expectations. Thanks to pioneer NFTs like Mike Beeple's EVERYTHINGS; THE FIRST 5000 DAYS, and CryptoPunks, we have witnessed an unprecedented influx of various projects, all seeking to offer considerable rewards to holders. 
While the Bored Ape NFTs have completely taken over the market, Meta Kongz, in a similar approach, has launched to compete and take over the market. 
How?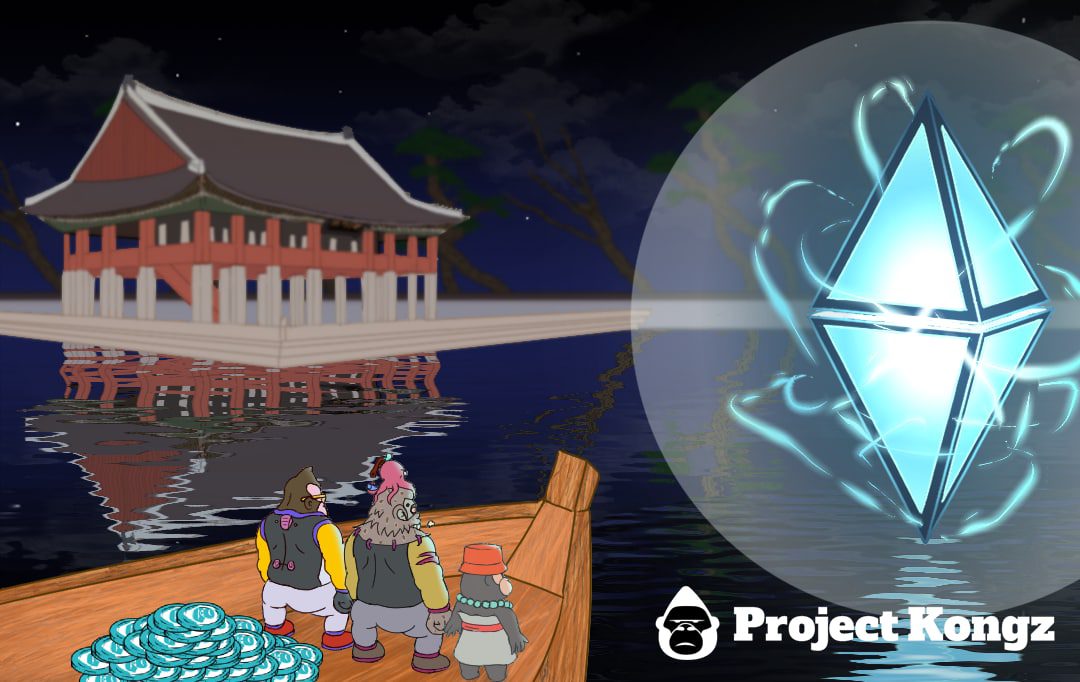 The Meta Kongz Project
Meta Kongz are unique and randomly generated gorilla NFTs that aim to become a pioneer in the metaverse world. Meta Kongz consists of 10,000 individual and randomly generated profile picture-styled NFTs that seek to offer holders far more than financial rewards.
Since its inception, Meta Kongz has attained certain heights that were, before this time, unattainable, especially for a recently launched Korean project. Having sold out a set of 2 three thousand NFTs in 32 and 5 seconds, respectively, Meta Kongz, per a recent piece, has just sold out a collection of 3,500 units of NFTs in approximately 6 seconds.
With a floor price of 6 ETH on the OpenSea secondary market, Meta Kongz currently offers Kong NFT holders a plethora of services ranging from Breeding System to DeFi services, the KongzShop, etc. 
Meta Kongz is Ready for the Ethereum Market 
Based on the Klaytn Chain, Meta Kongz is set to make a groundbreaking switch to the Ethereum network. 
Being a community-powered project, Meta Kongz, through the integration of a governance model, opened the voting system, which saw a majority of community members vote in favor of the migration to the Ethereum blockchain. 
Meta Kongz aims to leverage the Ethereum network to reach a new audience of NFT enthusiasts, thus expanding its project and stronghold. With a firm resolve to take over the market, this switch further solidifies Meta Kongz's stance as a project built on the principles of globalization and longevity. 
Meta Kongs Roadmap and Partnerships 
As an ambitious project, the Meta Kongz team has created a feasible roadmap to cement its position further as a one-stop shop for all NFT needs. The introduction of a "holders only" store, a visit to Rwanda or Uganda to support Gorillas in captivity, a governance function, and a collaboration with BAYC are some of the team's key future activities. 
In addition to this roadmap, Meta Kongz has entered into partnerships with several Korean-based brands, leading automobile company Hyundai one such. The first automobile company to foray into NFTs, this collaboration will see Meta Kongz create a collection of limited edition NFTs for the carmaker. 
Additionally, Meta Kongz has entered an MoU with Shinsegae Group, the operator of the largest departmental franchises in Korea. The MoU includes the creation of PFP-styled NFTs with real-world benefits to holders.
Meta Kongz has also received support and backing from other renowned brands in and out of the country.